FRANÇOIS NARS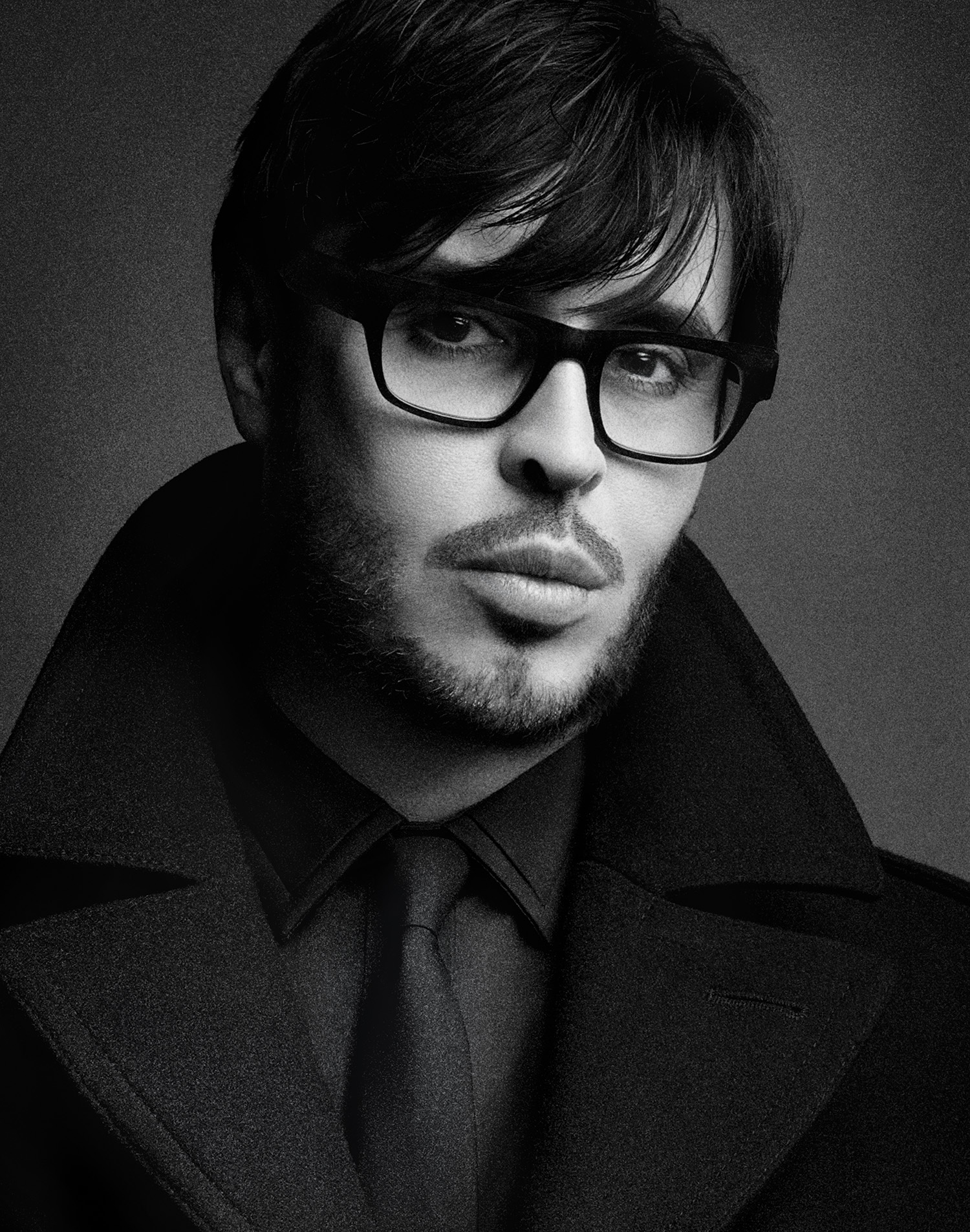 François Nars, Founder and Creative Director of NARS Cosmetics | Image credit: Patrick Demarchelie
Francois Nars is one of the biggest names in makeup and beauty, and has created a business with international acclaim and reverence which leaves us with one question: how? The makeup mogul who has helped push beauty boundaries and set new standards within the fashion industry is a true revolutionary. The French perfectionist has helped his fans the world over truly embrace their inner beauty by fluidly weaving his creative roles as a makeup artist, photographer, and creative director of Nars Cosmetics. Catapulting into success after moving to New York in 1984 at the encouragement of then Editor-in-Chief of American Vogue, Polly Mellon, Francois' work has infiltrated fashion and beauty media, gracing the pages of famed publications such as Harper's Bazaar, Elle, and Vogue with his advertising campaigns and editorial work. No stranger to the runway, Nars has also been the industry's go-to artist for designers such as Karl Lagerfeld, Marc Jacobs, & Anna Sui. Ten years after his relocation to New York, Nars launched his eponymous line (then a modest collection of 12 lipsticks) at Barney's New York and was met with such demanding success, that he was moved to create a full line of cosmetics and skincare, for which he photographed it's earliest campaigns. Withthe launch of his first book, X-Ray, a photo expose of fashion's elite and celebrity portraits, Francois lifted the veil of his world; and allowed others to see his natural ability to connect with and capture the inner beauty he sees within all his brush or lens has met. Here we had a chance to discover how the multi- faceted cosmetic king has successfully been making others shine for so long.
Growing up, was there a seminal moment that inspired you to become a makeup artist?
I'm not sure if there was a single moment, but when I was quite young, I was obsessed with fashion. I was very lucky to have an extremely beautiful, glamorous and elegant mother, on which I was able to practice makeup. But in a funny way she never wore a lot of makeup. I think that's where my love for natural looking, very light makeup came from, as much as I love extreme makeup in photographs… my mother gave me the appreciation for natural beauty.
When you first began doing makeup, what was the hardest thing about breaking into the industry?
I had no connections, and the fashion world was a closed elite. My mother made appointments for herself with three top Parisian makeup artists and spoke highly about me – she was my first publicist! She was so beautiful and elegant that they must have figured that her son had taste, and one offered me a job as an assistant.
What is the biggest change that you have seen happen within the beauty industry since you have entered it?
There has been an incredible evolution of makeup. Women are learning and experimenting more. Magazines, professional artists, and of course the freedom of fashion are helping women to make fewer mistakes. I think NARS especially has pushed women to have fun while still keeping their look sophisticated.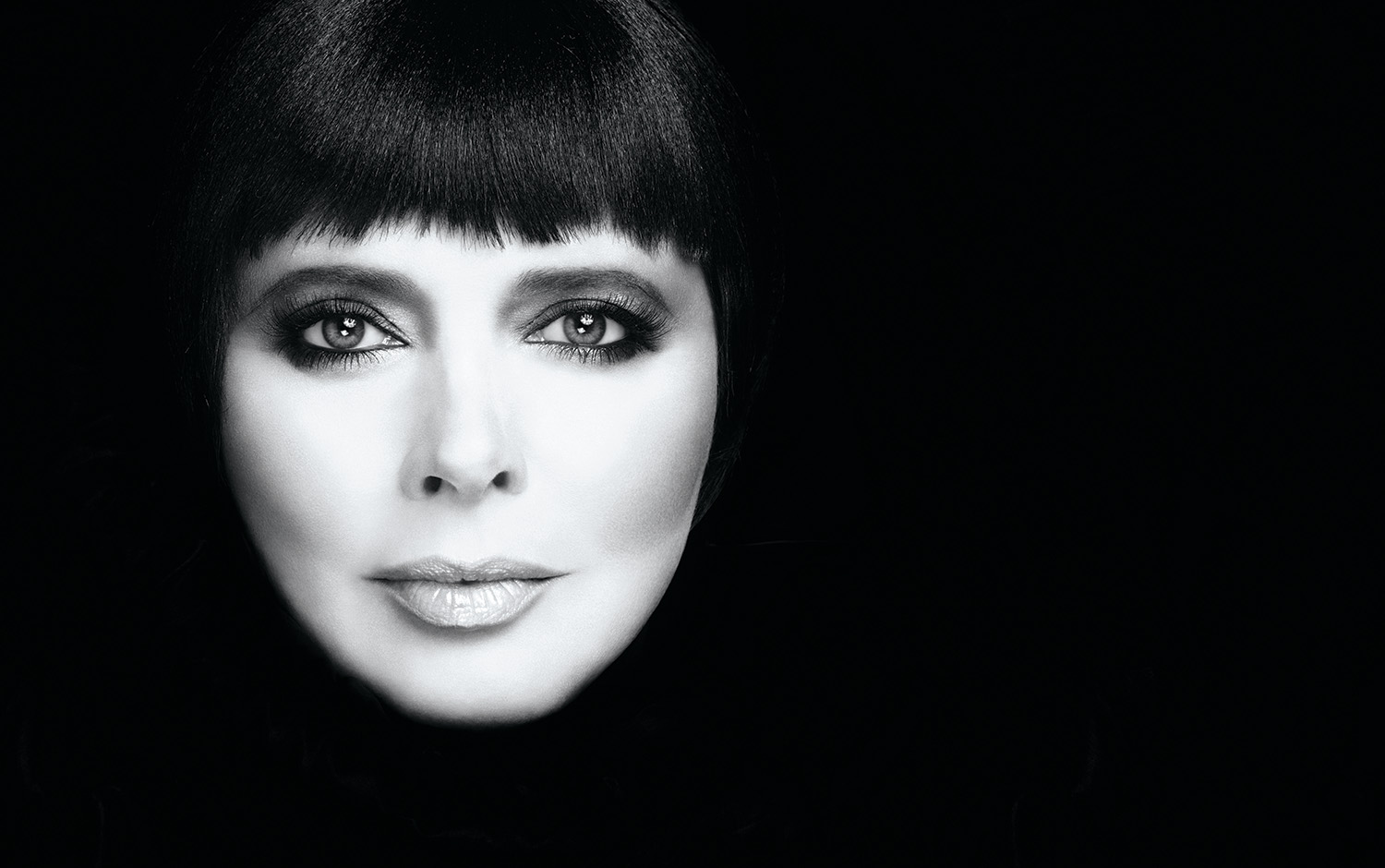 Isabella Rosselini, actress, photograph by François NARS, 2009, previously published in NARS 15X15 | Image credit: Nars Cosmetics
Are there any photographers' work or favorite photoshoots that influenced your desire to become a makeup artist?
I started seeing Guy Bourdin's work at a very young age, around when I was 10 or 11 years old. My mother use to always read French Vogue in the late 60's early 70's, and it was extremely creative, with works by fabulous photographers such as Helmut Newton and Guy Bourdin. All those images woke me up to a certain sense of color, makeup and artistry. I didn't know anything about photography at that time, but I had a very, very strong attraction to those images. It was around that time that I knew that world was something I wanted to be a part of and make mine. It was from that age to my graduation that I knew I wanted to become either a photographer or a makeup artist, either way; it definitely had to be in the fashion industry.
When did you decide to explore the photography side of your creativity? Was there any one person or event that gave you the confidence to decide to start shooting your own Nars makeup campaigns?
When I first launched NARS, we didn't have the budget to hire somebody so I thought, 'What the hell. Give me a camera.' It wasn't easy and took a lot of work and concentration, but I was used to working with so many photographers – Avedon, Penn, Newton, Meisel. And many times Meisel would invite me to look in the camera and that helped a lot.
Do you have a creative mentor that influenced your career path?
There are so many icons that have inspired me. I had a huge crush and obsession with Yves Saint Laurent when I was younger. He's always been a huge inspiration for me when it comes to style and creativity, elegance and beauty. Actresses have always been so important to my creative inspiration process. Garbo and Dietrich were incredibly inspiring. I remember staying up very late at night when I was a kid watching those fabulous silent movies. I was already learning about makeup, light and style. And of course photographers. Man Ray is one of my favorites of all time.
Tell us about your favorite collaborations and why they were your favorite?
Each collaboration is special, but Guy heavily influenced me in my career as a makeup artist and a photographer. I have paid tribute to him many times in the past. 2013 was the right time for us to do the collaboration, but it could have been five years ago or five years from today because his work will always be relevant.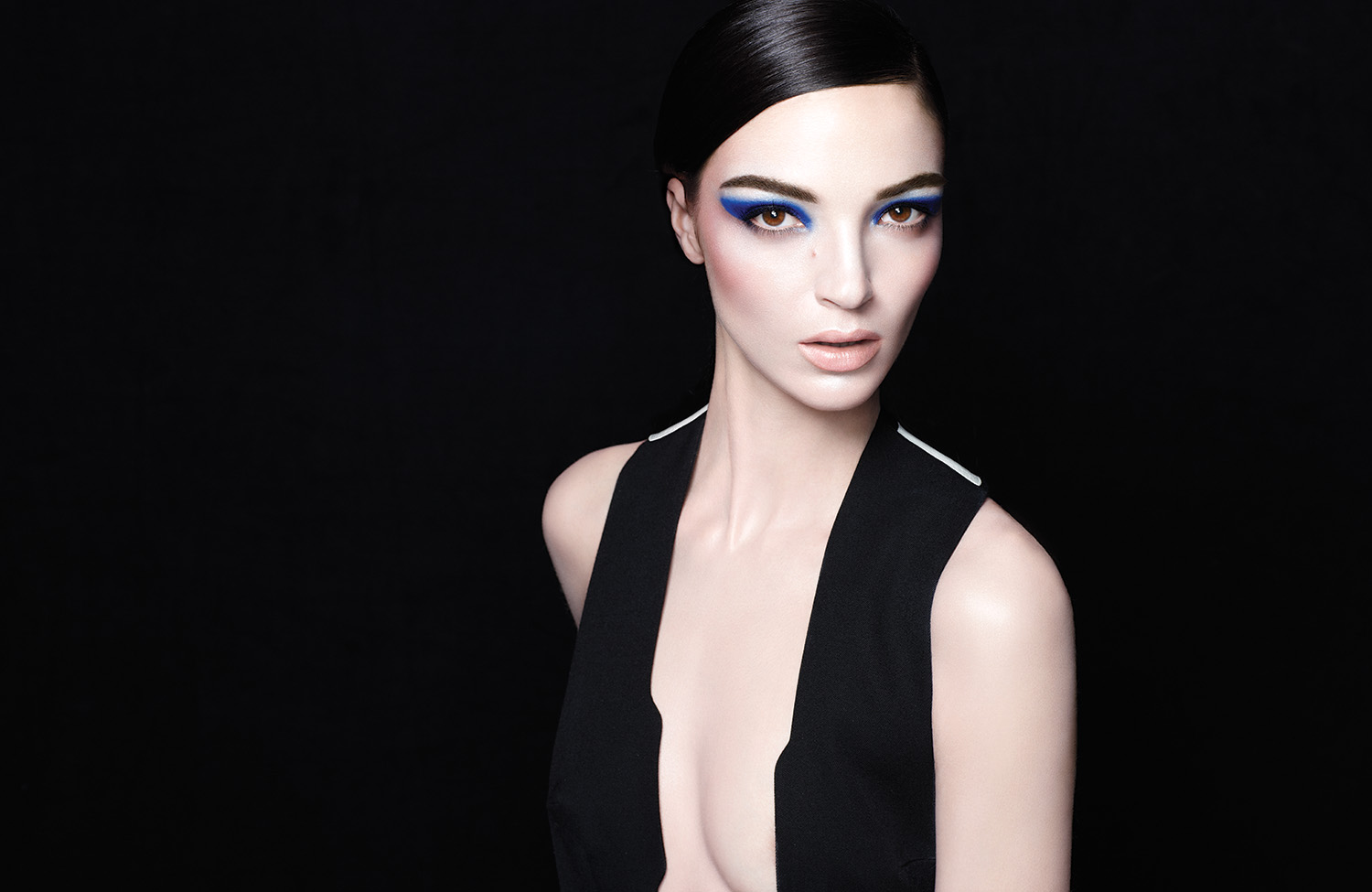 NARS Fall 2011 campaign, model Mariacarla Boscono, photograph by François Nars | Image credit: Nars Cosmetics
Risks are important to take in art and business for the growth they bring about. How do you personally define risk?
I am not afraid of risks, and I owe a lot of my success to risk-taking. I like to push boundaries. I like the idea of taking something that may be controversial and bringing it to a different level. I think it's a symbol of freedom to be able to push; it allows you to express yourself in any way you want. No matter what you do – fashion, art – any field, it's so important to be as free as possible because that is where great things are created.
What's the biggest risk that you've ever taken (either creatively or in business)?
Starting my own makeup line was certainly the biggest risk I've ever taken. It's always very stressful when you
start something new. You're excited but terrified at the same time because you never know what the public response is going to be. It was the hardest, but most rewarding and exciting thing I've ever done.
What has helped you to balance so many creative roles in your career? Do you feel they are all integrated (creative director, makeup artist, photographer)?
It was when I started NARS that I picked up the camera professionally. I felt I didn't want to be stuck just creating makeup, I needed more in my life, and I felt like I could do something else. I had worked with the best photographers in the world, Avedon, Penn, Meisel, all those big legends so it was like being schooled. I learned so much about photography over the 20 years of doing makeup; watching how they worked and watching the light, watching the sensibility. I captured it very quickly. I was creating the makeup and then photographing it so it was very, very linked.
Is there one role that you prefer over the other? If so, what is it and why?
I love makeup and I love photography. I couldn't choose. So for now I'm here to inspire the NARS team, provide the vision and the creative direction for what I think the brand should be – a fun brand with great products.
Does the pace and demand of the industry ever prove a challenge in remaining creative and original?
I'm always reinventing, never settling for the same thing. We are constantly moving and looking forward, we try not to create the same thing twice. It's important to be open minded and fresh, never boring.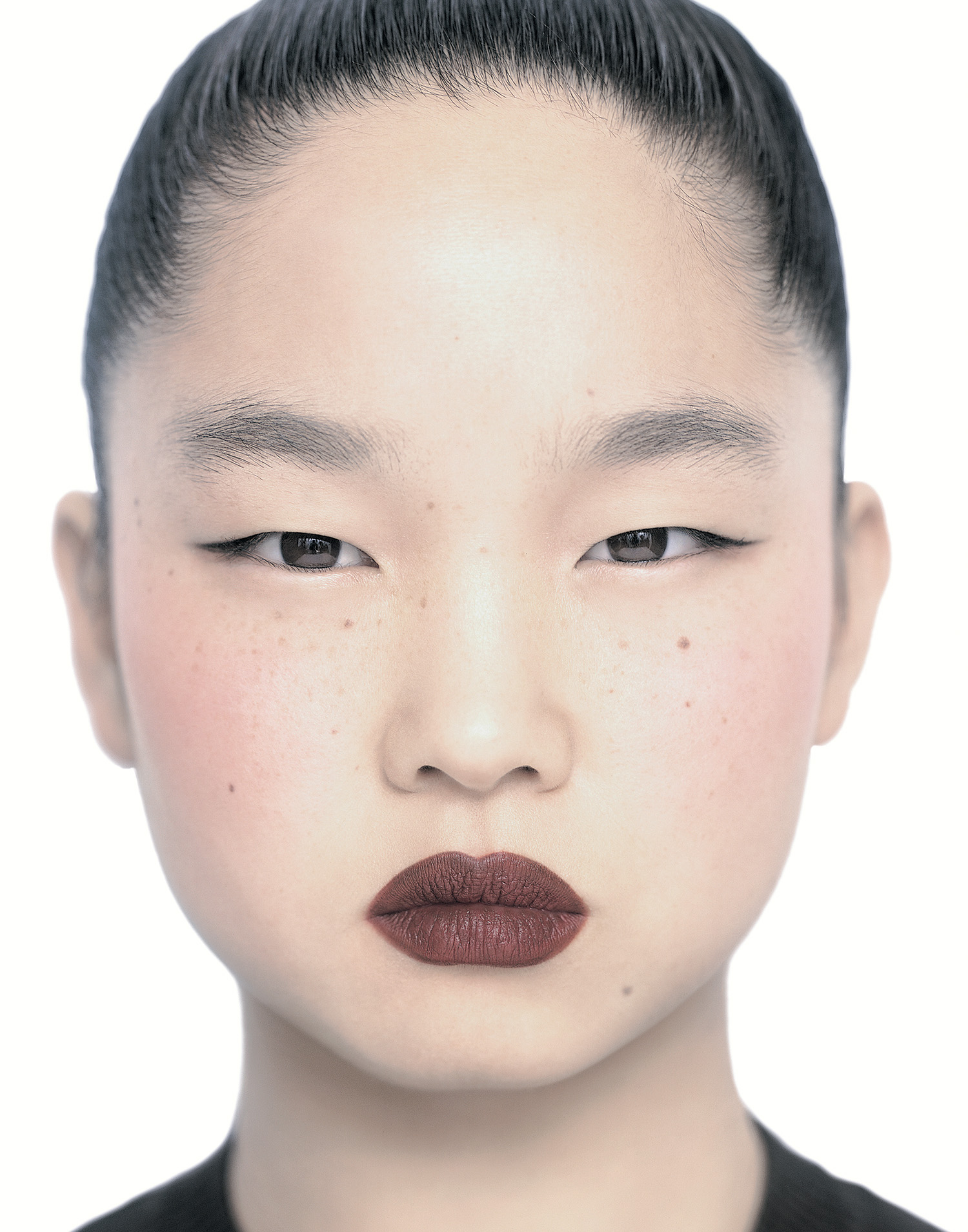 NARS 1996 campaign, model Karen Park Goude, photograph by François Nars | Image credit: Nars Cosmetics
In previous interviews you have said that you cannot help but be nostalgic, what is it that you miss most about those "early days"?
It feels like yesterday that I started NARS. For me, the concept of time is very abstract. There is a certain point in your life when you start losing track of time; I don't calculate the years. I've hit the point in my life where I try not to look back;
I look forward to the future. It's been a great ride so far and I hope it continues.
You took a ten year break from doing makeup for the runway collections reemerging for the Marc Jacobs show in 2009. Why the long hiatus and why for the MJ show?
Returning to fashion shows in 2009, I wanted to bring a new eye to beauty. The vision of makeup at New York fashion week at that time was very natural, subdued. Marc Jacobs was the perfect partner to help change that—the theme for his show was 'New York by night in the 80s.' Not only have we known each other since the beginning of our careers, but we lived through that era together, and were finally able to bring that energy back. We changed the mood by creating strong, bold, theatrical looks with a twist of night-clubbing.
You've always been known for your strong sense of color, not to mention the playful, bold, and coy color names. What color trends are happening at the moment?
The palette of my new fall collection is soft and warm and the textures are either shimmery and iridescent or totally matte. There's a suede-like quality to the colors and textures that just felt very fresh and modern to me. The red lip balances out the softer shades on eyes and cheeks—and signals that this is fall.
Are they inspired by anything specifically?
The fall shades and campaign are "inspired by was Pam Grier in '70s films like Coffy and Foxy Brown. The characters she played in those movies were strong and assertive; and her look was tough, but at the same time never hard. Instead of a lot of color, her makeup was more natural. The campaign references those characters and that time period with the contouring on the cheeks and the more natural palette.

NARS 1996 campaign, model Alec Weck, photograph by François Nars | Image credit: Nars Cosmetics
How do you continue to create new names for your colors? What things do you reference to come up with fun new names?
I keep a little Hermes book that I write in 24 hours a day–even the middle of the night. It is important that that the colors have an identity and the names help give them that identity. It makes you dream a little bit.
How do you continue to create with fresh perspective after being in the beauty business for over two decades?
Everything inspires me. I am inspired by beauty. It could be from nature, from music, fashion, books or movies. I love old Hollywood and old European films from the start of the film industry up through the 70's. I also like Italian, American, and French movies. I am inspired by many, many, different things – even the streets. I love traveling as well. I'm touched by many things when I create colors. I also like books that are related to the arts. And painters! Picasso and Matisse. And, opera…Verdi and Puccini.
Are there any projects that you've been working on that you are excited to share?
I am currently working on new celebrity portrait book which is a follow up of my first book of photography, X-Ray.
New product releases?
I am very excited about the NARS holiday collection, which is a collaboration with Sarah Moon. Sarah is an amazing fashion photographer. Her love of fashion and beauty combined really create the stunning images she captures.
Tell us about the new store opening in Houston? What can visitors expect to find that might surprise them?
Our boutiques are meant to be inviting. Clients should walk in and want to play – with the makeup, the objects on our book shelf – it's a home for makeup artists and fans to explore color and texture. All of our boutiques have a bookshelf with objects that I've hand-selected – books from Richard Avedon, Paul Gaguin and Henry Miller and films from over the years (like Fellini's La Dolce Vita!) – all the things that have and continue to inspire my work. They also rotate seasonally so our clients can always find something new.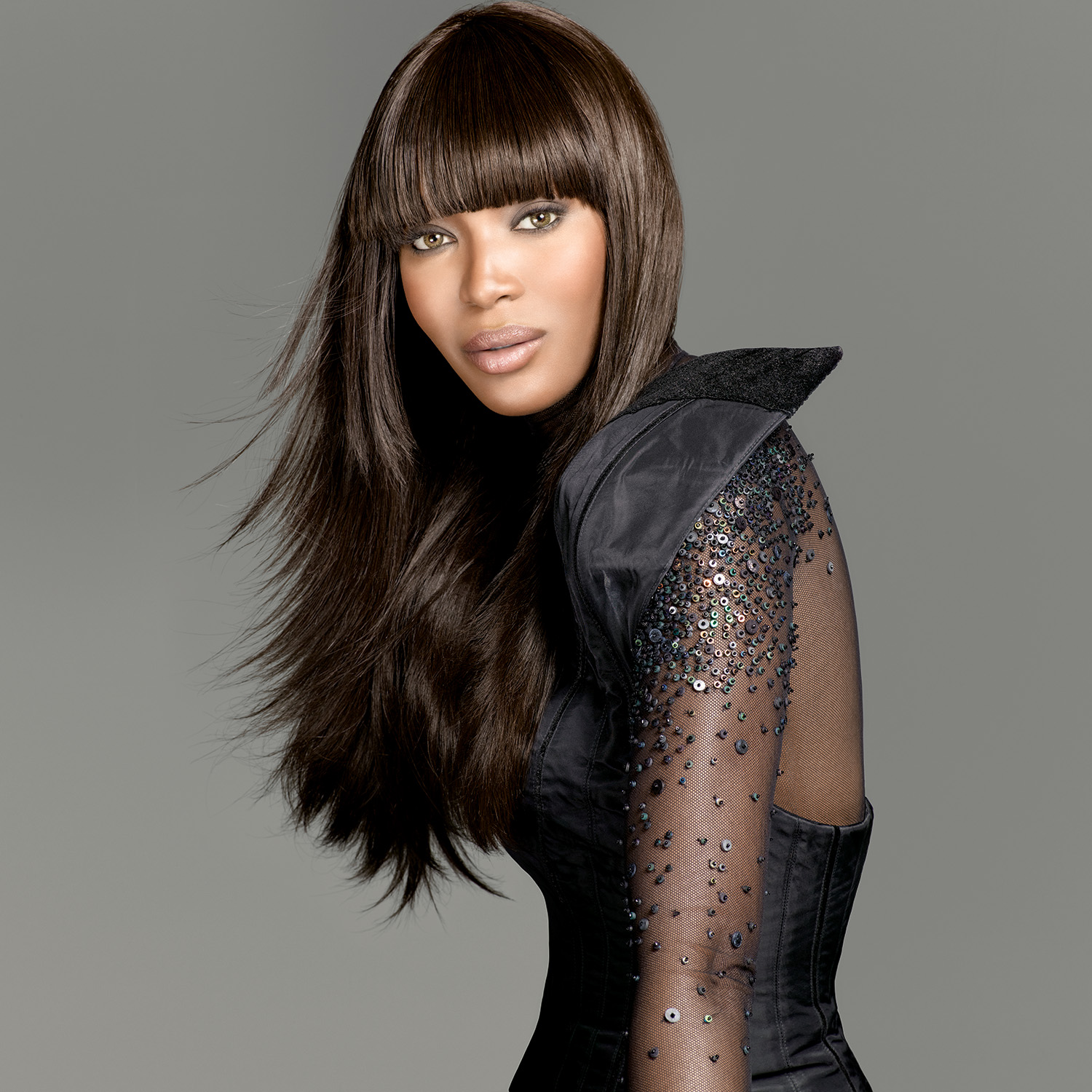 Naomi Campbell, model, photograph by François Nars, 2009, previously published in NARS 15X15 | Image credit: Nars Cosmetics
Why did you decide to open in Houston and why now?
There is a great energy in Houston, and I wanted to introduce a boutique where fans can experience the brand in a way that brings out the true spirit of NARS. It's a home for makeup artists and fans to explore color and play with texture –to dream and be inspired.
Where do you like to go when you want to relax and recharge?
I visited Le Pilat in the South of France this past summer for the first time. It has these amazing sand dunes which are very rare in that area. It's a beautiful place and not very well-known, which I like. And of course, Bora Bora will always be a special place for me. I find so much inspiration when I'm there. There is beauty in everything.
What do you see for yourself in the future as an artist and creative person? What's your next step?
I never think too much about the future. I work a few months in advance because I have to, but for the most part, I take it day by day. I celebrate the past but live in the moment.
Do you have any words of wisdom that have helped guide you to be the creative industry leader you are today?
Try to be happy as often as possible. It's a very simple motto but it's not so easy to achieve. That's what I try to do as much as I can.
Interview by Dustin Mansyur