SINGER SONGWRITER PETITE MELLER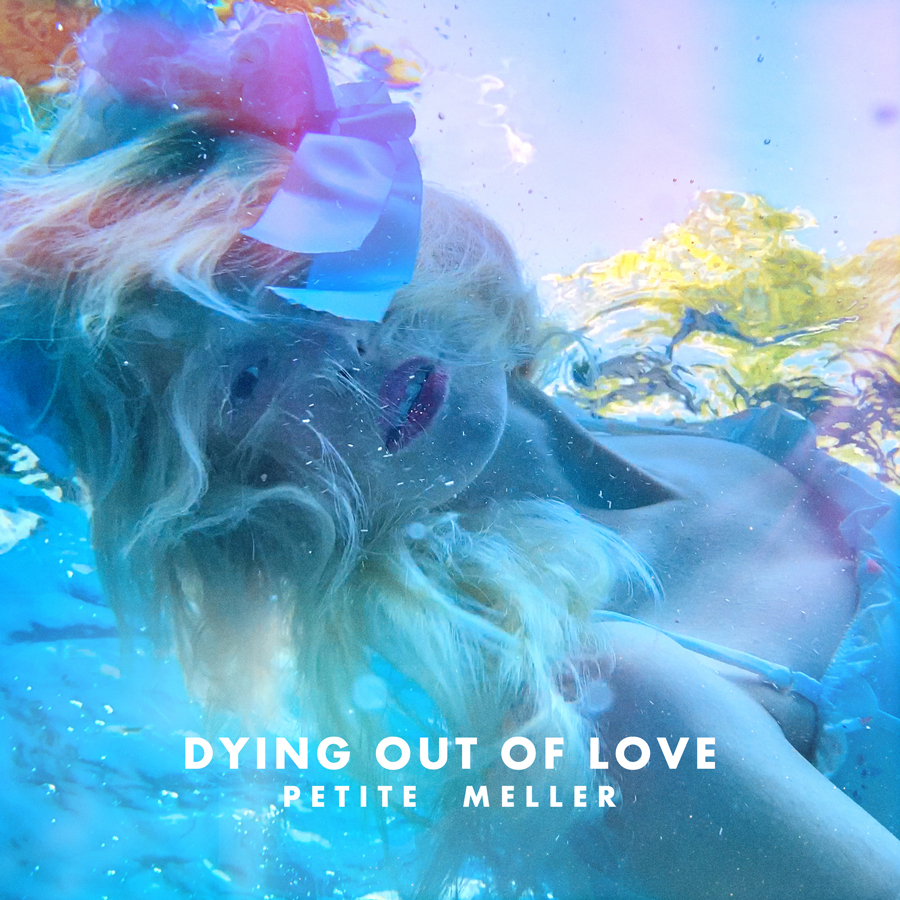 Petite Meller is a French singer, songwriter and musician who is favored for the viral music videos that complement her songs. Typically sporting a high-energy brand of pop, artist Petite Meller recently released her new single, "Dying out of Love," a song from her long awaited and forthcoming second album. This single is different from her usual work in that it's melancholic and cathartic. A mirror to the tribulations of the year. Iris Covet Book recently had a virtual meet and greet with Petite who was eager to answer our questions.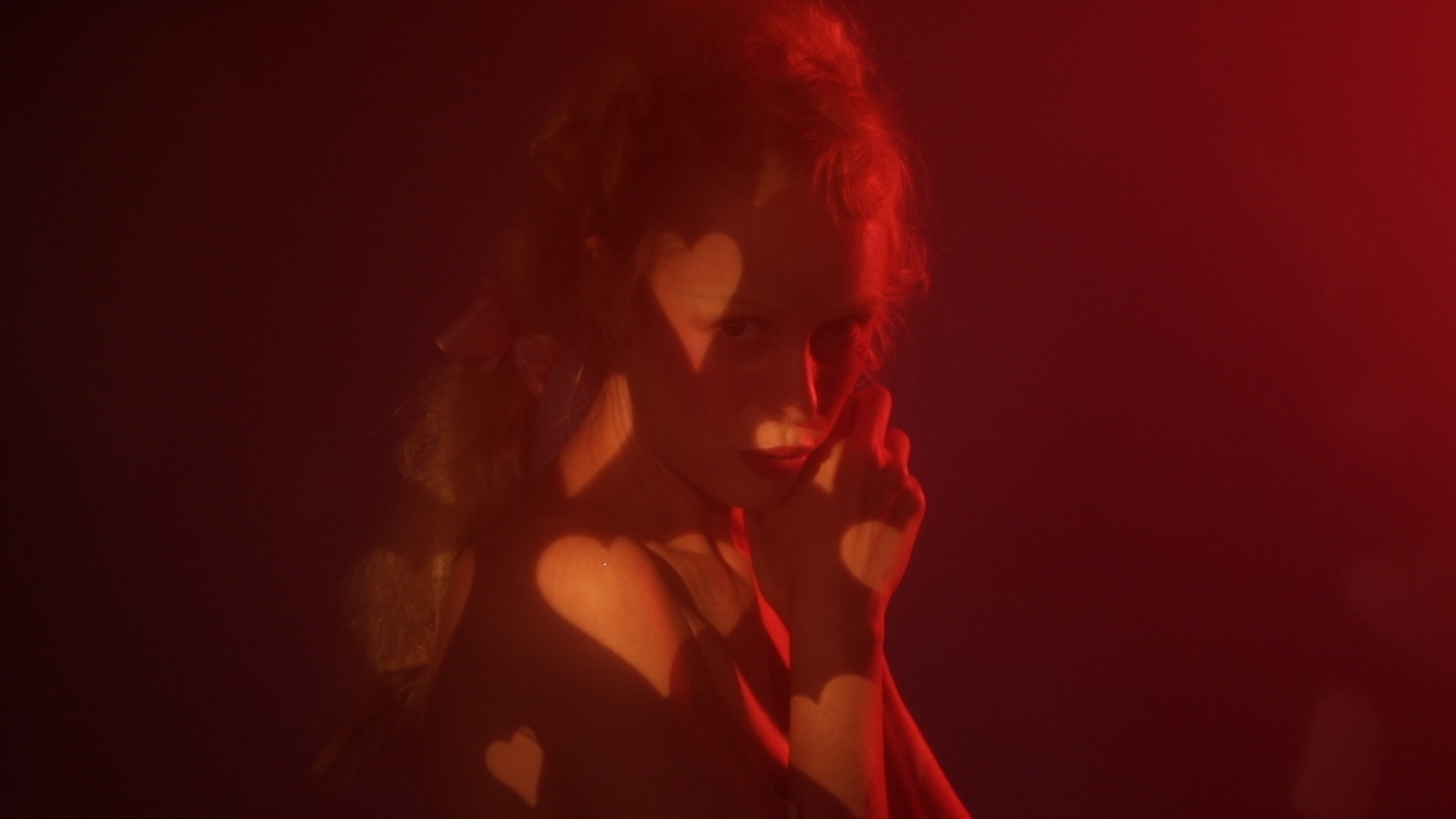 Interview by Jacquie Trevizo
For those of us that may just have gotten to know you, how did you get started?
I released my first video "NYC Time" on YouTube and funny enough, a manager from the UK found me online while searching what the time was in NY. He then signed me to Island records. My first album, "Lil Empire",  was released with a #1 Radio hit in Europe called "Baby Love". The video, shot in Kenya, was dedicated to the girls kidnapped by Boko Haraam. It was very much a girl power song with strong visual impact. After those releases, I made a few others including "The Flute," shot in Mongolia and nominated for the EMA's and "Barbaric," shot in Miami. Such has been the impact that iconic artists like Lorde have tweeted about how they love my music. I've also received emails from Beyonce's manager telling me how I've inspired her. 
Your new music video, "Dying out of Love," has moments in it that resonate like a performance art piece. What inspired the multiple resting women in your music video? 
The video idea was inspired by my friends blog @Present_Passive, who documents what she sees as "Our Resting Era." I had asked my friends to film themselves in their own room, in a passive posture somewhat like sleeping beauties, looking a little tired leaning against their laptops. It's the way I feel about our generation right now. Once covid exploded, I started receiving videos with a bigger loneliness vibe. Like the heart quarantined, the longing for a loved one. Holding your hand, sheltering your eyes. I saw a lot of wet eyes on the screen in the editing room. Lior Susana directed me inside a pool as a womb of self birth. A safe place for unconditional love. The result ended up reminding everyone of Nirvana's album cover "Nevermind," which is an album I grew up listening to. 
What inspirations will we pick up from your new album?
It took me time to experiment and find my new sound. I wanted to combine classical music like Vivaldi and Mahler with electronic Pop sounds. I recorded with The Moscow Royal Symphony to make it cinematic as a soundtrack of life.
I call it Ork-pop. 
How is this new album different from your last, "Lil Empire?" 
If in "Lil Empire" I was traveling to far away countries inspired by world music like the bongos of Africa and the Mongolian Flute, in this album I am traveling inside myself, writing to uplift my soul and through this hopefully others.
If Lil Empire was inspired by Paul Simon, inspiring this one is Vivaldi's Four Seasons. 
Tell us a little about your new single, "Dying out of Love." How did that come to be?
Swedish producer Andreas Söderlund wrote a string piece as a present to his wife for their wedding. He and Erik Arvinder tracked a 40 piece orchestra in the old EMI studio in Stockholm. They then reached out to me to see if it was something I'd be interested in working with. I fell in love with it. I remember my friend once citing for me some verses from the Bible…"Song of Solomon 8:6-7: 6 Set me as a seal upon your heart, as a seal upon your arm; for love is as strong as death…" These verses came up for me when I listened to Andreas's song. The fiercity of love was already inside the notes and the lyrics spelled that out easily.  
Tell me more about this dream you have of being a music conductor? 
As a little girl I used to dream of conducting a symphony, going to concerts with my parents. I fell in love with the job of the conductor.
The way he moves, his body language, the drama in his hands , the fact that he controls the intensity of all those beautiful instruments playing together, the vibrations that he creates and transmits through his body into the crowd of listeners in the room, seemed to me magical and sublime.
You have an MA in Philosophy from the Sorbonne in Paris. Who is your favorite philosopher and why?
I think Emmanuel Kant is a very relevant philosopher for this time of COVID-19.
His notion of "The Sublime " where a phenomenon happens in art or nature, and tackles the mind, breaking it in a way that helps it feel the existence of the transcendental sublime helped me. Go out and connect with nature, reflect in nature, in lakes, in desserts it made me and others look at the world in a new different perspective.
How would you describe your fashion style? 
Minimalist, absurd, Cinematic. As is life. I live out of a suitcase, All I need is a hat, a book and some blush. 
Tell us about the art forms that inspire your unique sense of style.
I'm mostly inspired by cinema, I watch a classical movie every day, my favorite is Antonioni, but I love Tarkovsky , Bergman Fellini , I love the extravagant woman on the screen, like Monica Vitti, a larger than life creature. Epic, strong and absurd.
Tell us about the recent Marie Antoinette look you debuted at Milan Fashion Week.
It was all a funny series of events. I was invited to the Philosophy di Lorenzo Serafini fashion show. My friend Dana Winshman designed me this long hair down to the floor. When I tried on the Philosophy dress, my hair went up by mistake.  When I took off the dress, suddenly the whole modern Marie Antoinette look came to life. 
Rebecca Baglini dressed me, I took my mini Aristo book as an accessory and a mask designed by Betka. When I arrived in some odd way the whole scenery was a 19th century garden vibe, with Vivaldi playing as the soundtrack. I felt like reality adapted itself to my dream, it's funny how this happens to me all the time. 
Petite Meller from Jacqueline L Trevizo on Vimeo.
Photo & Video – Marina Moshkovich @moshkovich.marina
Makeup – Moran Eilat Yanko @moranko_makeup
Hair – Avishay Masty @avishay_masty
Styling: Jacquie Trevizo @jacquietrevizo
Editing – Valeria Zaitseva @yoma_film