'MAKING THE CUT' WINNER YANNIK ZAMBONI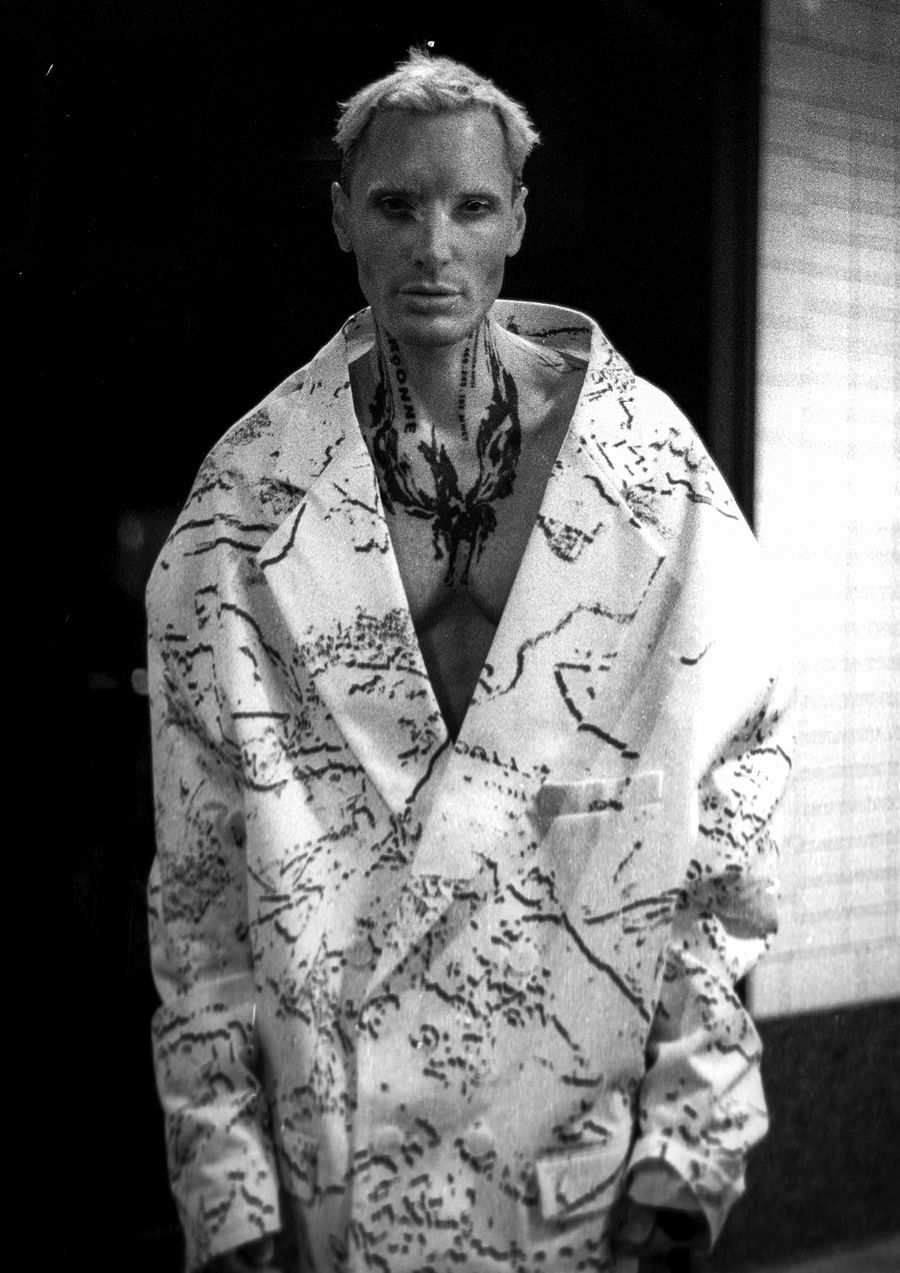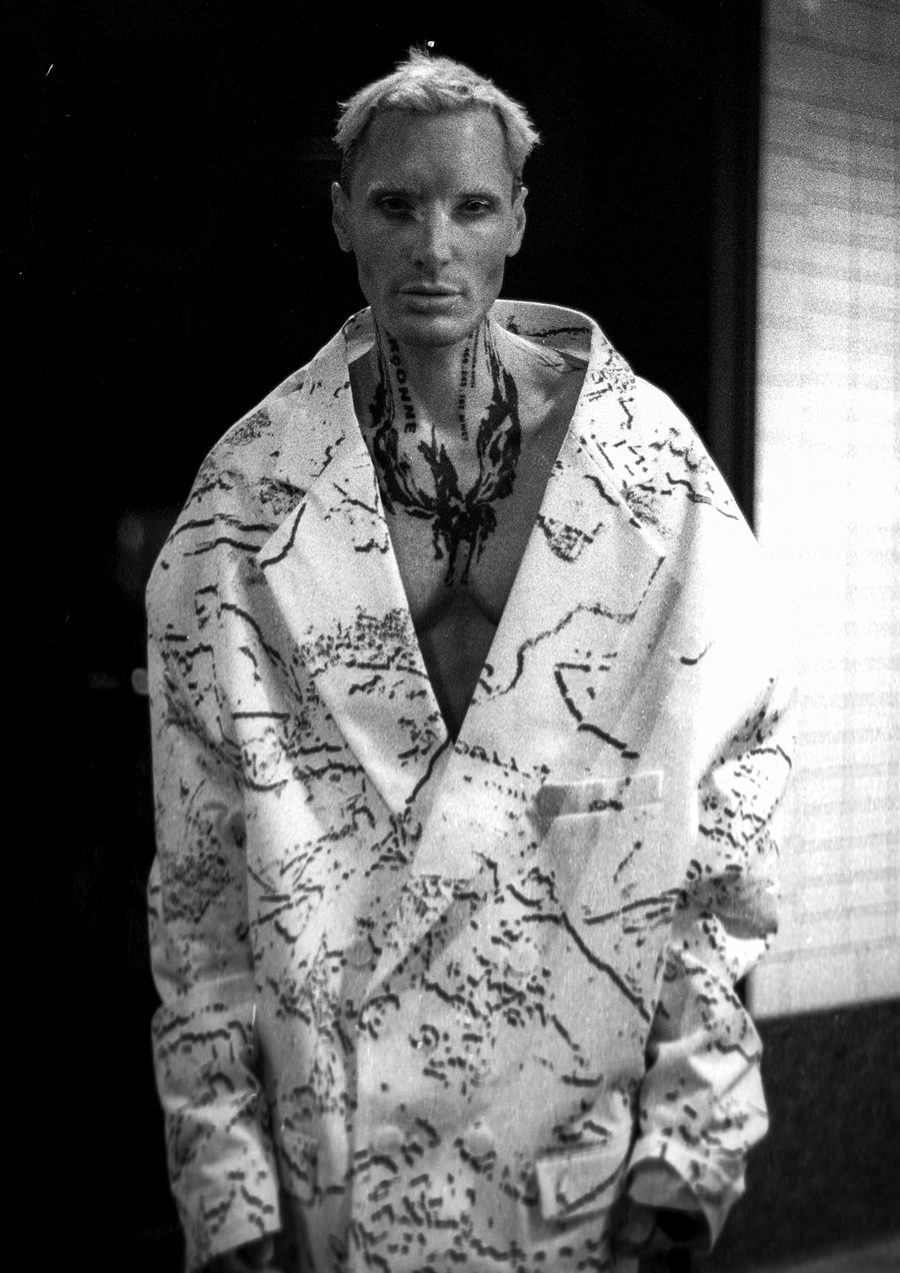 Swiss designer Yannik Zamboni introduced the world to his brand maison blanche on the current season of Amazon's MAKING THE CUT and immediately viewers knew that his approach to fashion would stand out amongst the other contestants.
Zamboni works primarily in white, and his gender inclusive designs are based around conceptual social and political themes. Despite his decidedly avant-garde tendencies, Zamboni's appearance on the show showed a softer side of the designer: His sense of humor, sensitivity, and warmth towards the other contestants even surprised judge Heidi Klum, Nicole Richie and Jeremy Scott who commented on an early episode on the contrast between his intimidating designs /personal appearance and his endearing vulnerability.
In an interview with Iris Covet Book just days prior to his debut during NYFW, Zamboni explains his unique take on fashion and how he serves as a guinea pig to his own collections.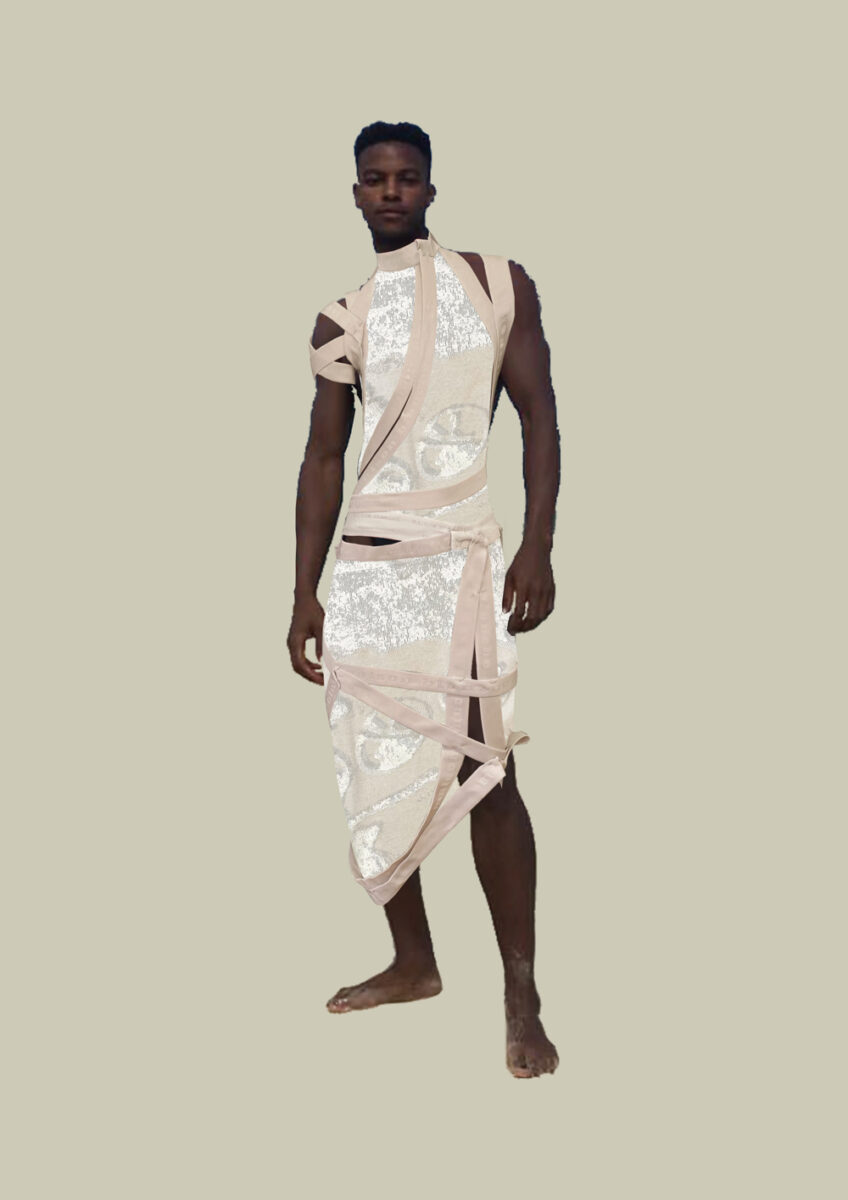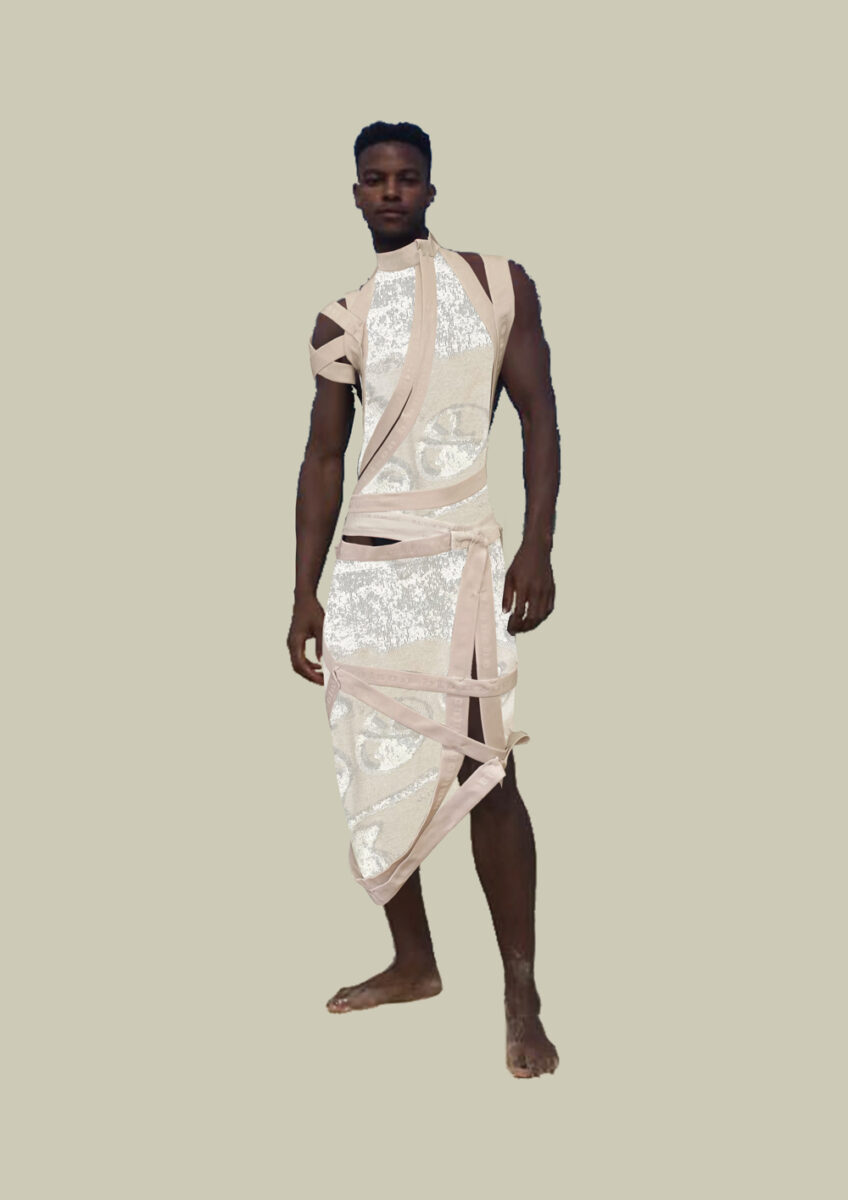 ICB: Your entrance on season 3 of Amazon's Making the Cut is the first time many people became aware of you. What were you hoping you convey to the audience about you and your outlook on fashion?
YZ: I hope people see and feel my positive energy, the will to address socio-political themes, to create social change and the love for sustainable and fair fashion.
ICB: On the show, more so than any other contestant, your personal style mirrored the designs you created. Would you say you are your own muse?
YZ: I see myself more as a guinea pig than a muse.  I believe that improvements to my fashion can only be made if I wear them myself and thus feel the clothes. In addition, I create things that I would like to have on the market, which I miss or simply do not exist yet.
ICB: Prior to establishing your label maison blanche, you worked as a model and a Swiss-certified marketing specialist. How have your previous occupations influenced your designs?
YZ: My commercial training, my studies and work in marketing and modeling have made me what I am today. Each of these steps was necessary to create and run my fashion label maison blanche.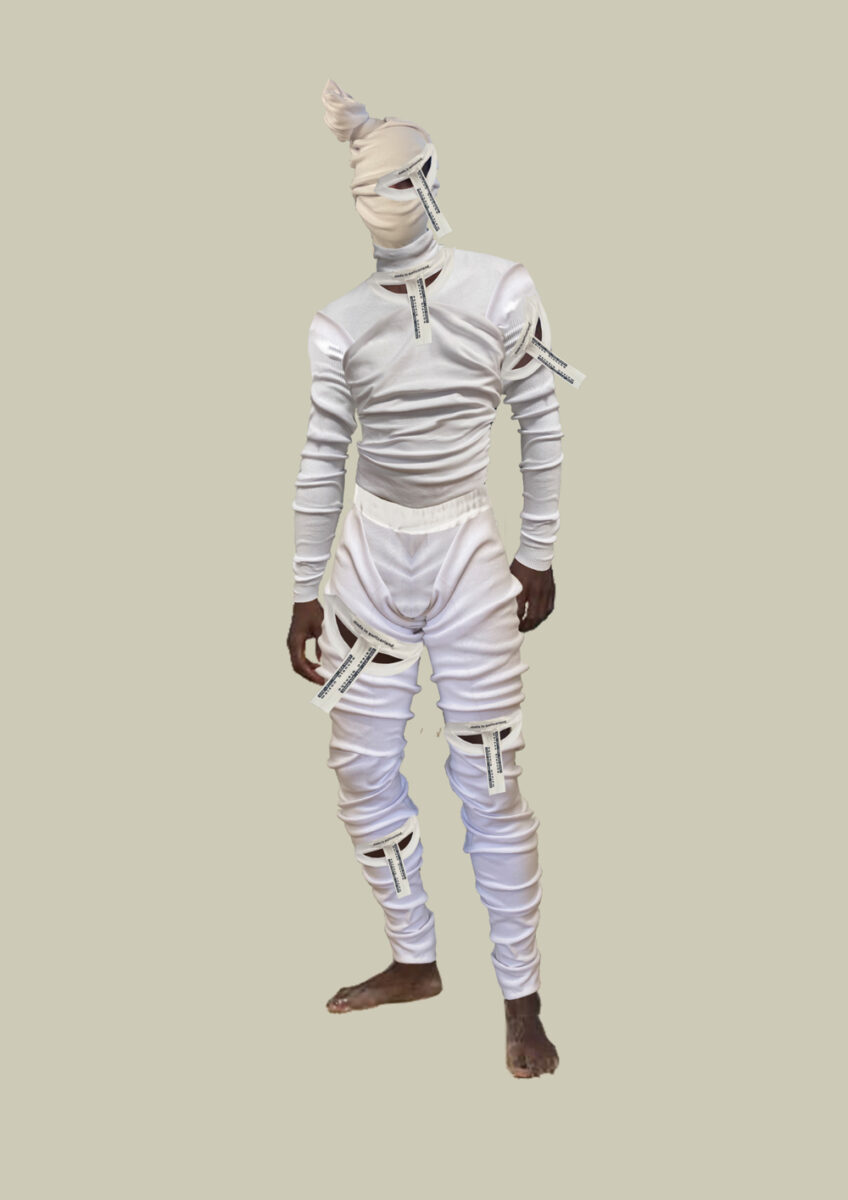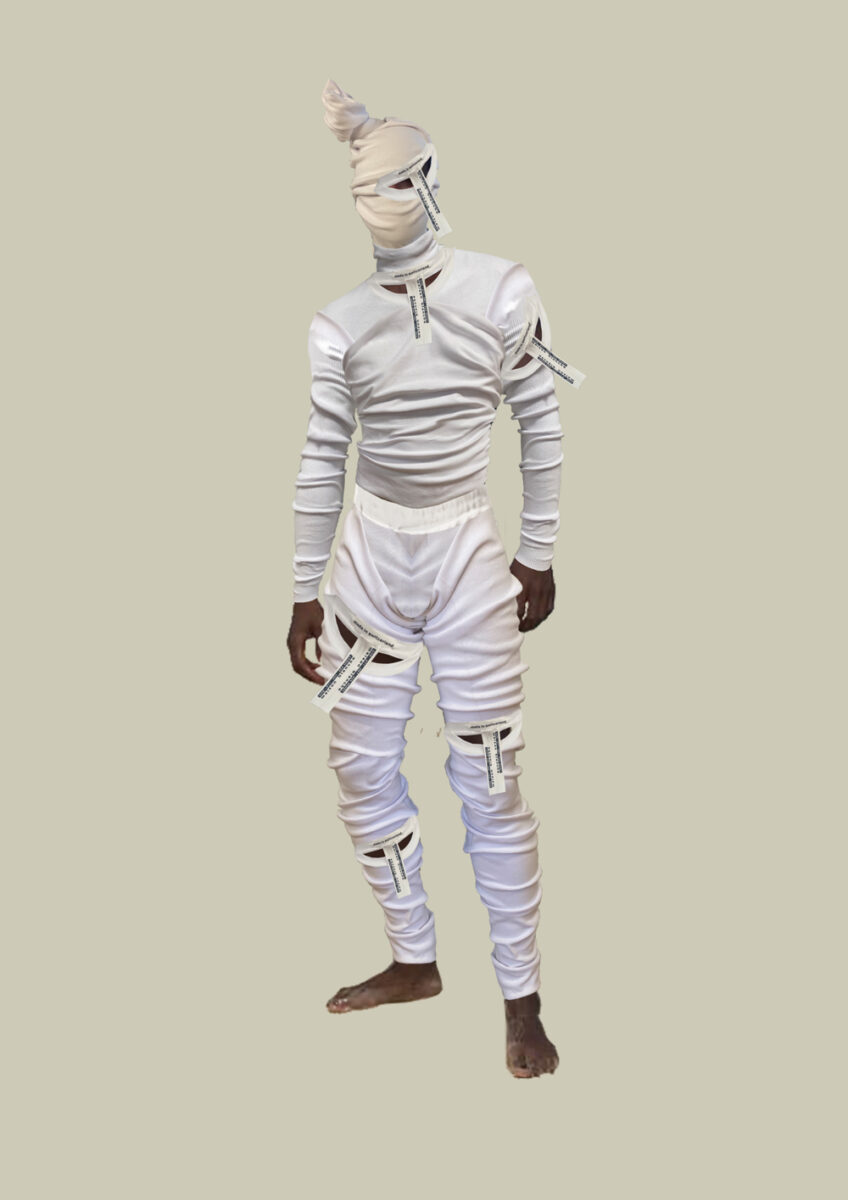 ICB: How has being Swiss contributed to your work (e.g., culture, language, geography, etc.)?
YZ: Swiss people learn at an early age that everything must be perfect, regulated, and orderly. This certainly spurred me on to test boundaries and do things differently, as I always had the feeling of being different and not fitting into the system.
ICB: What other designers past/ present do you look up to?
YZ: Martin Margiela, Rey Kawakubo & Rick Owens
ICB: Why have you committed to only designing in white? What about this color holds special significance to you?
YZ: I find white to be an extremely calming color but more importantly I wanted to set myself the task to design, cut and surface design / change to create a silhouette so exciting that the color no longer plays a role. I noticed that a lot of designs with bold color or prints worked because of the good composition and not because of the design itself. By not using color, I am able to focus on pure design.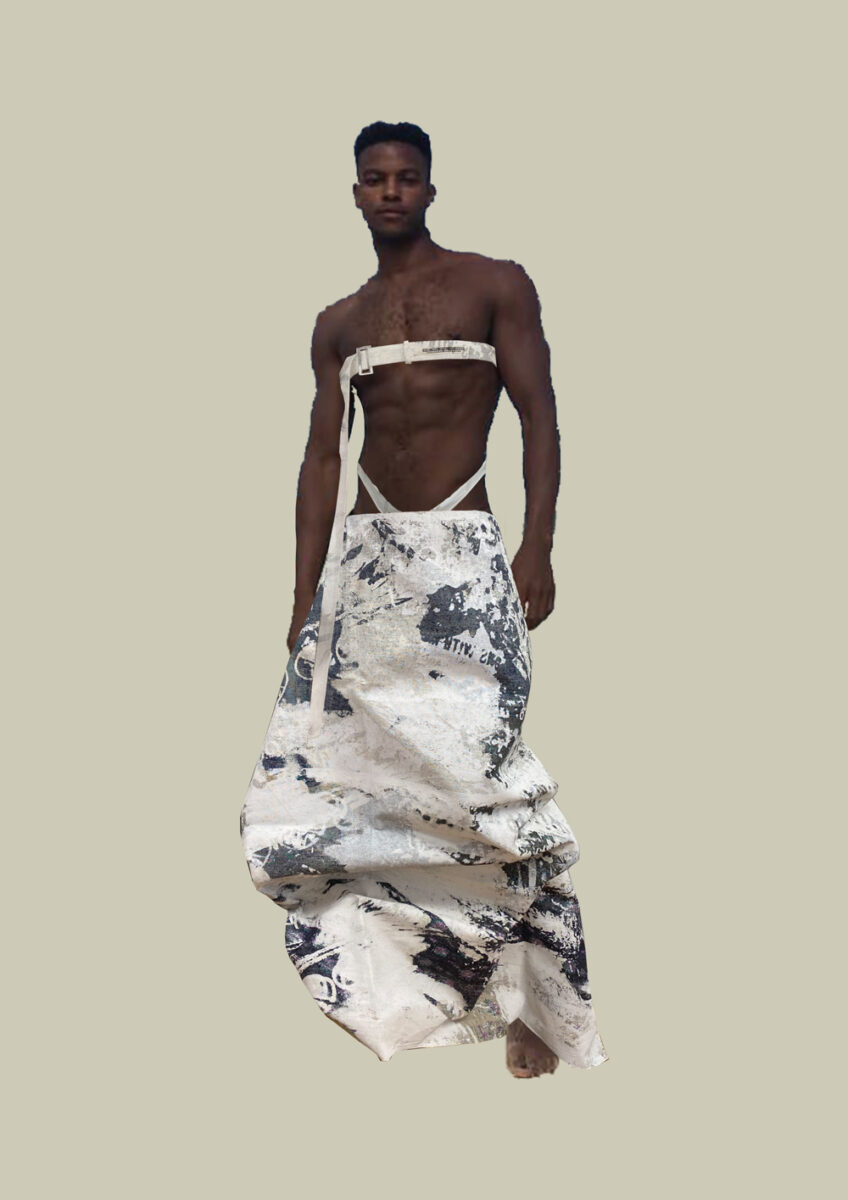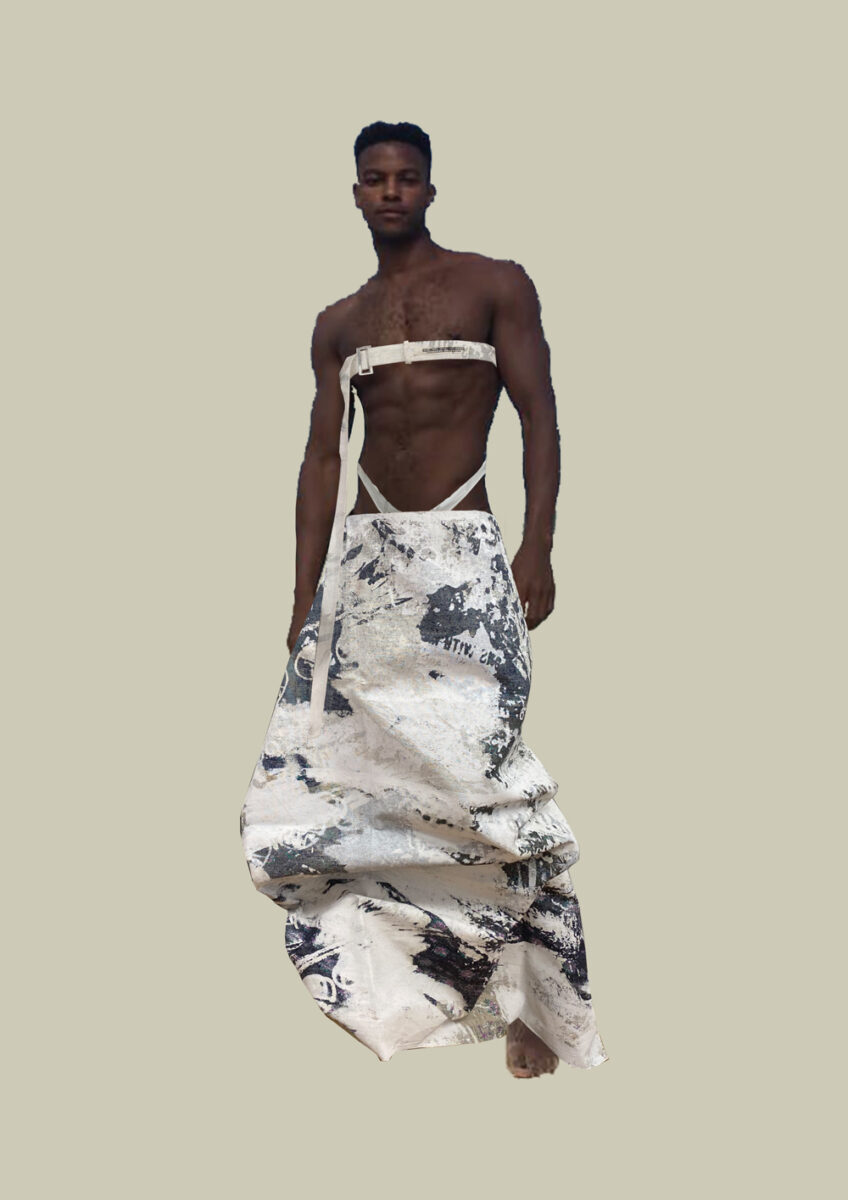 ICB: Your work also seems to blur the lines between traditional women's and menswear. Gender fluidity undoubtedly is the future but how does a brand address the very real physical limitations to doing a unisex collection (e.g., biological men and women have differing body characteristics)?
YZ: Basically, I don't want to think in binary terms. 2% of our society are intersex people. Moreover, there are very different ways to live and feel gender. Gender has never been binary. I rather approach designs that I create them on a body. A body with a bulge, or a body with breasts, or finding a way to make designs work on different bodies.  I don't see it as a limitation but as a liberation.
ICB: Do you view the future of your brand as being mass market or boutique?
YZ: I see maison blanche comprising of three lines to satisfy both mass and niche customers. An accessible line that is suitable for every day, a fashion line which is suitable for everyday but   more fashion driven and a high-end line for special occasions or stage wear.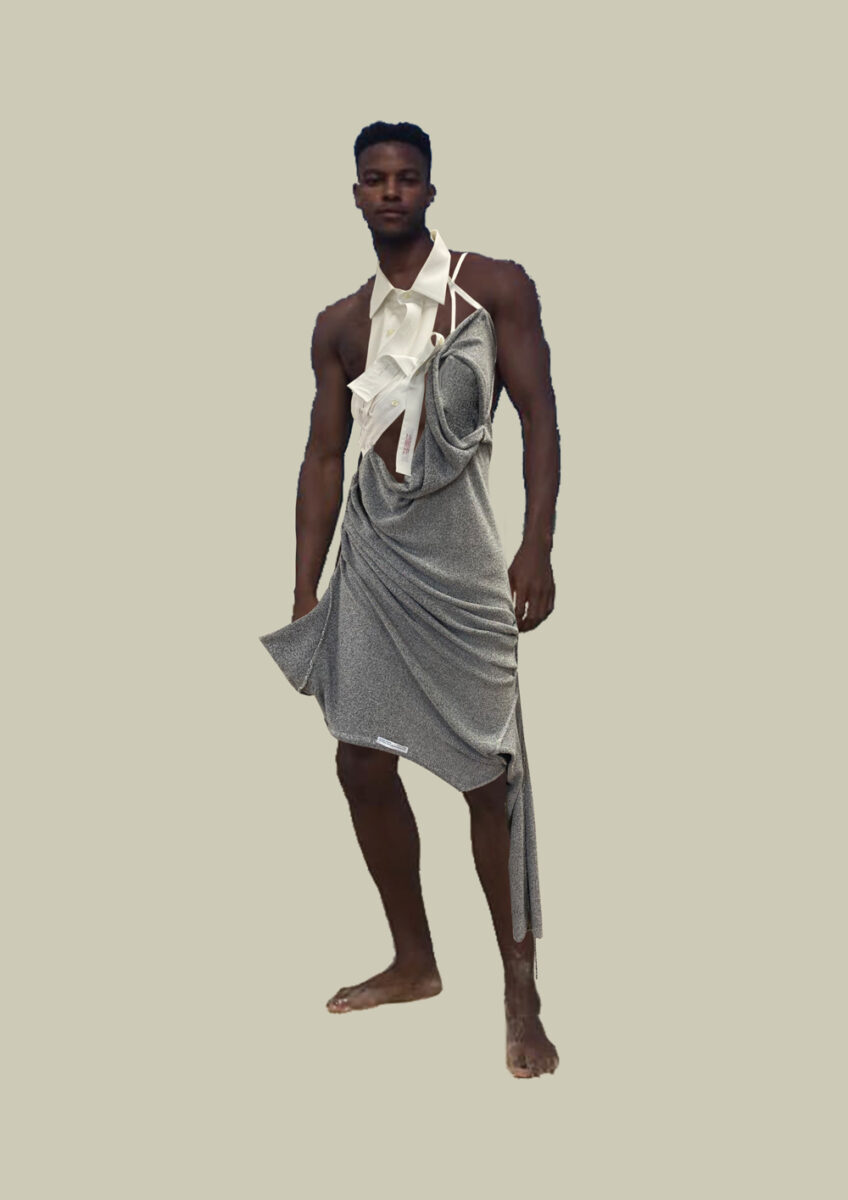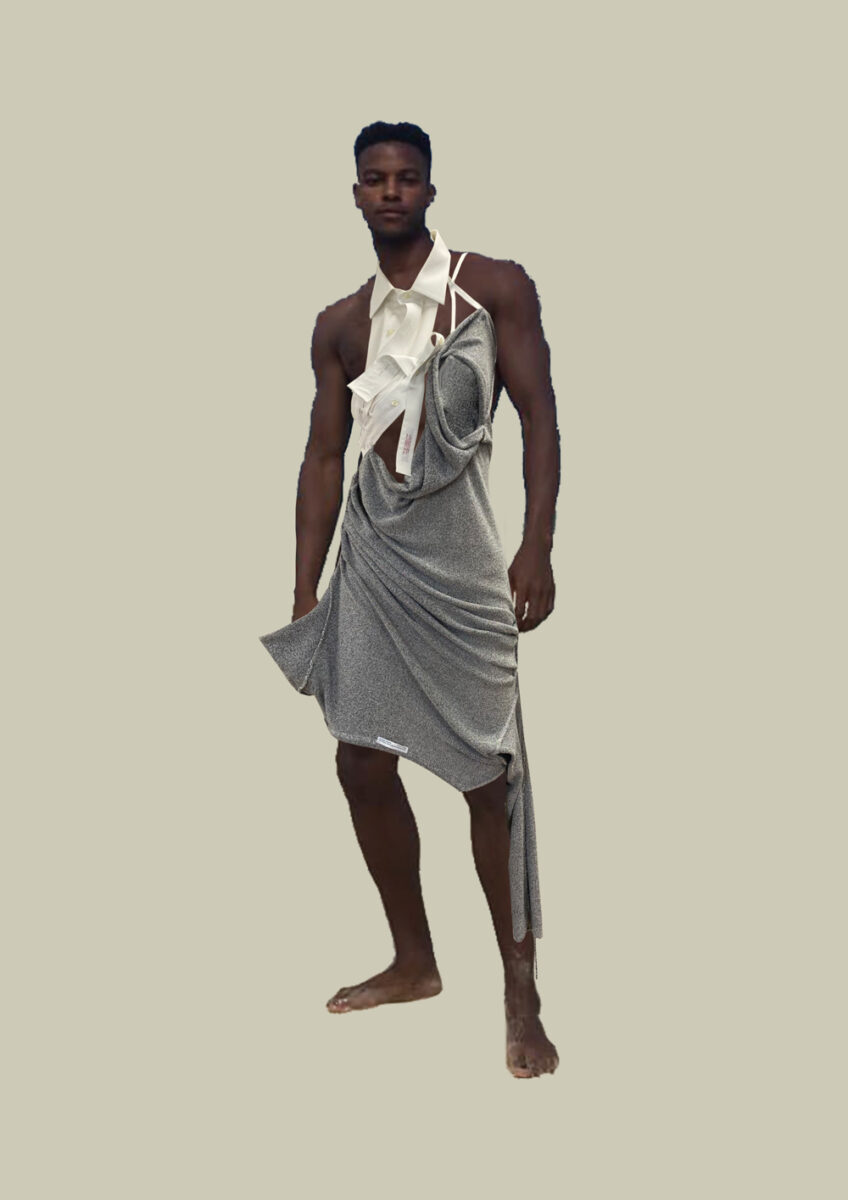 ICB: What is the best part of being on Making the Cut?
YZ: Through Making the Cut, consumers understand why something is made and what its purpose is directly from the designer by watching the entire creation process. I increasingly feel the need to be understood and reach the masses.
ICB: As of this writing, you are in the semifinals of the show. If you win, what would you do with the prize money?
YZ: I would put everything back into the company. Grow slowly and invest in the right people to build a small maison blanche family.