TÉ TIME WITH ANDREKZA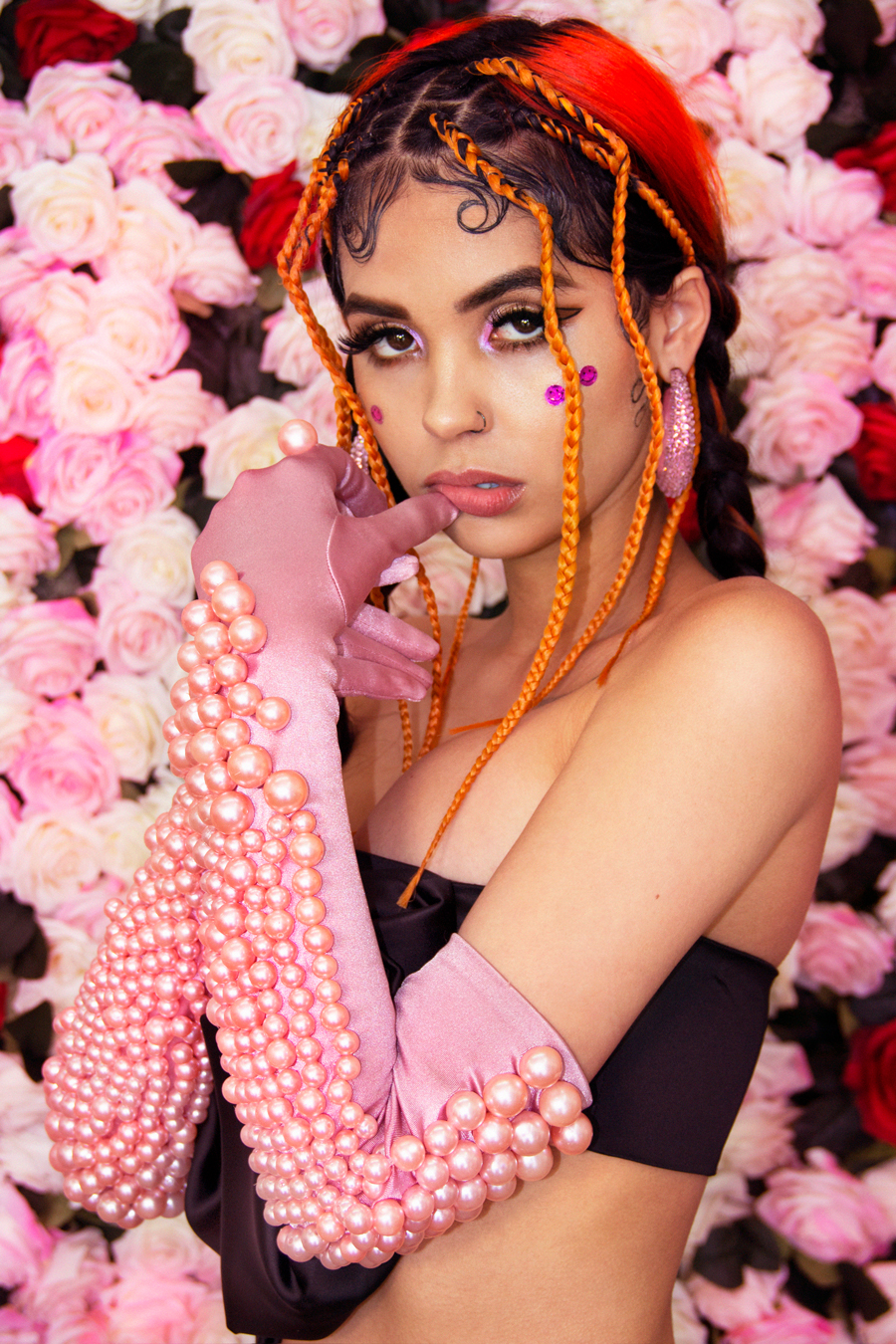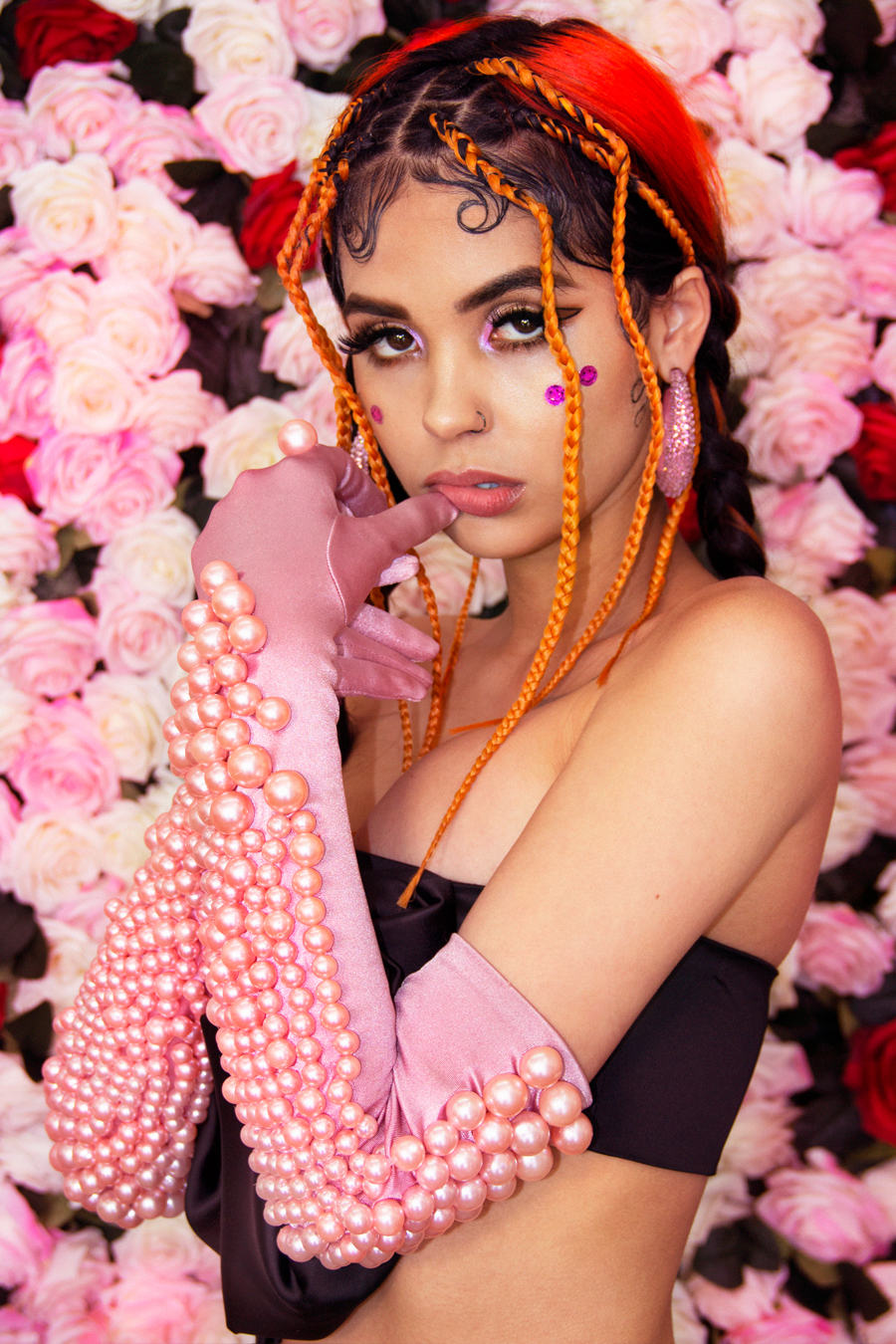 Bow top by Morphine / Gloves via PR Solo
Photographer: Josef Jasso
Creative Director/Wardrobe Stylist/Interview – Adrian Joseph
Make up: April Nicole
Hair: Jefferson T
Assistant: Danny
Few creatives can simultaneously connect music, visual storytelling, and fashion together much like what is exemplified in ANDREKZA's evolution. With her definitive style of music which combines the traditional dembow riddim and reggaeton, along with eclectic rhythms found in dancehall, ANDREKZA'S music represents harmonies that have stormed into the music scene with a ravenous and poetic sound.
On the edge of the release of her EP "Cassette: Lado A", and inspired by the memories of her first cassette player, ANDREKZA unifies her creative experiences through her latest endeavor: "Everything was created through my imagination. From the topics I wanted to touch to the creative direction of the videos. I call this album a mixtape because of the variety of rhythms. I'm a mix of different things, which I wanted to embrace on the album. I don't want to label myself as just reggaeton or Pop."
Leading the project is "TÉ," a playfully light track that showcases her stylistic transitions in melody and lyricism. It's also the creation that solidified her essence: "It's one of the songs that left an imprint in my life. When I wrote the song, everything made sense. It all came together; I finally found my style, my sound, and voice."
As the first Latina signed to Steve Aoki's new Latin imprint – Dim Mak en Fuego, ANDREKZA keeps one goal in mind. "I hope to encourage people to express themselves through various art forms."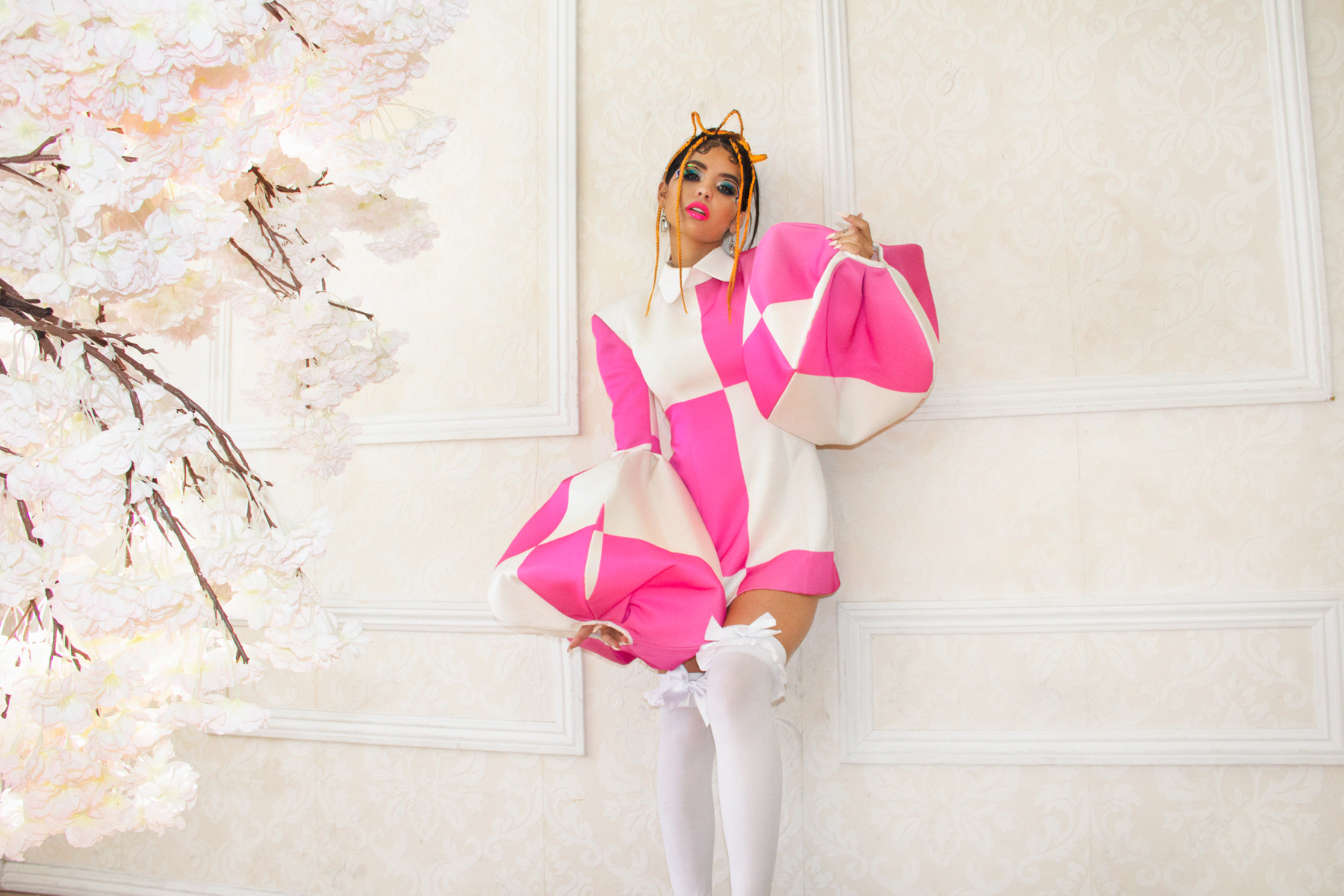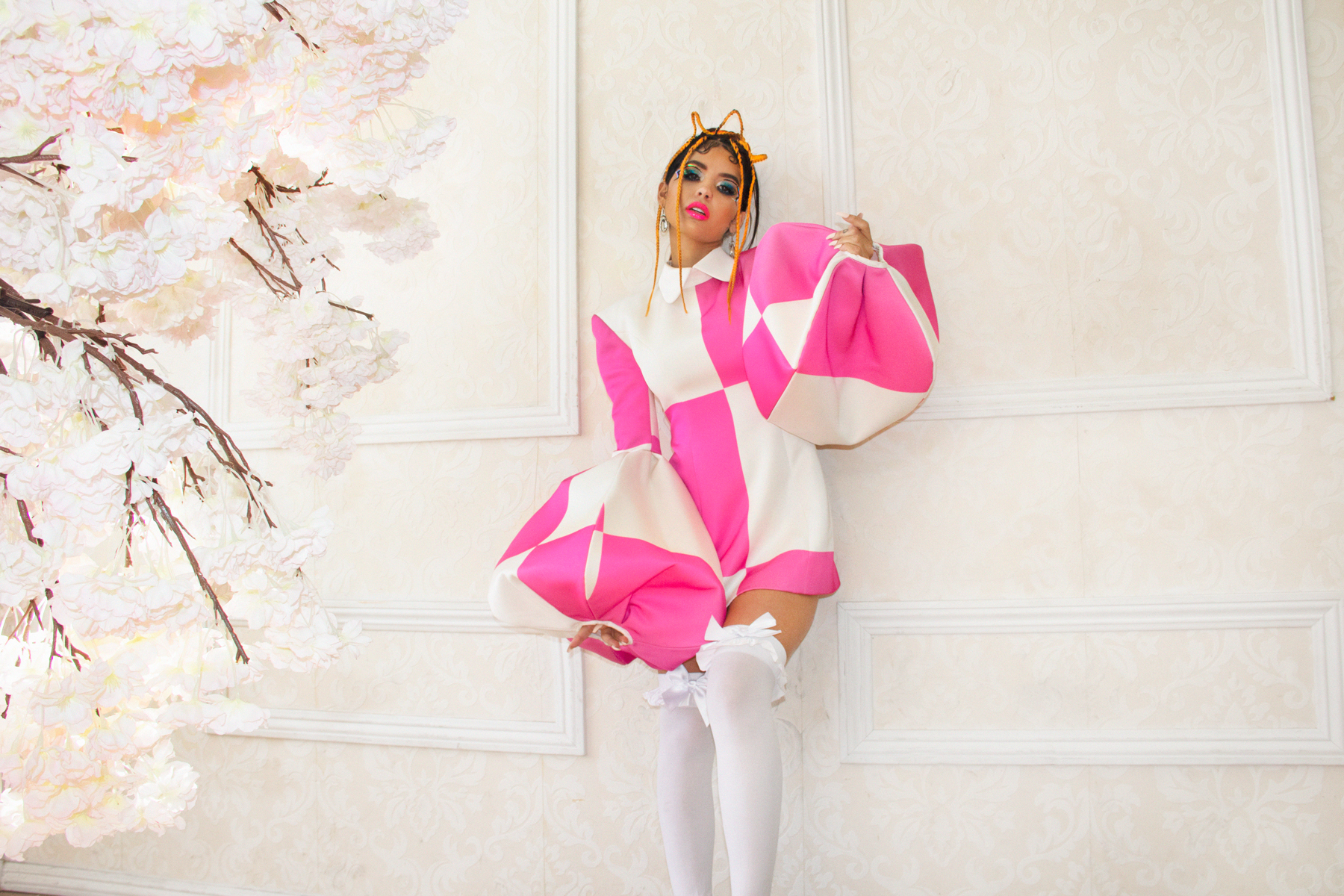 Dress by Jovana Louis SS21 / Ear Rings- Bitch Fist / Socks – Dolls Kill
Before you were writing songs, you were writing poetry at a very young age in Venezuela. When did you write your first poem, and do you know what inspired you to do so?
I think I was 10 when I wrote my first poem about the moon. I love the moon, I didn't understand why we could only see it at night until I understood that it was only necessary to look up to the sky to find it, red, gray or gold.
What music was in your house growing up and what impact, if any, do you feel it had on your music today?
Each person in my house had a preferred musical style and genre, but when it came to sharing, we were all DJs for a bit. I think that when you connect with music, it automatically moves your feet, I go into the studio, close my eyes and let myself flow. I always have influences in my heart, but no idea or style that I cling to in particular.
Reggaetón, Salsa, Venezuelan Rap, Rock, Pop, Celia Cruz, Oscar de Leon, la Fania, on the Reggaetón side, Wisin y Yandel, Daddy Yankee, Tego Calderón, Tres Dueños, Apache, Residente, Pink Floyd, the Beatles, Natalia Lafourcade, Jesse & Joy, there are so many.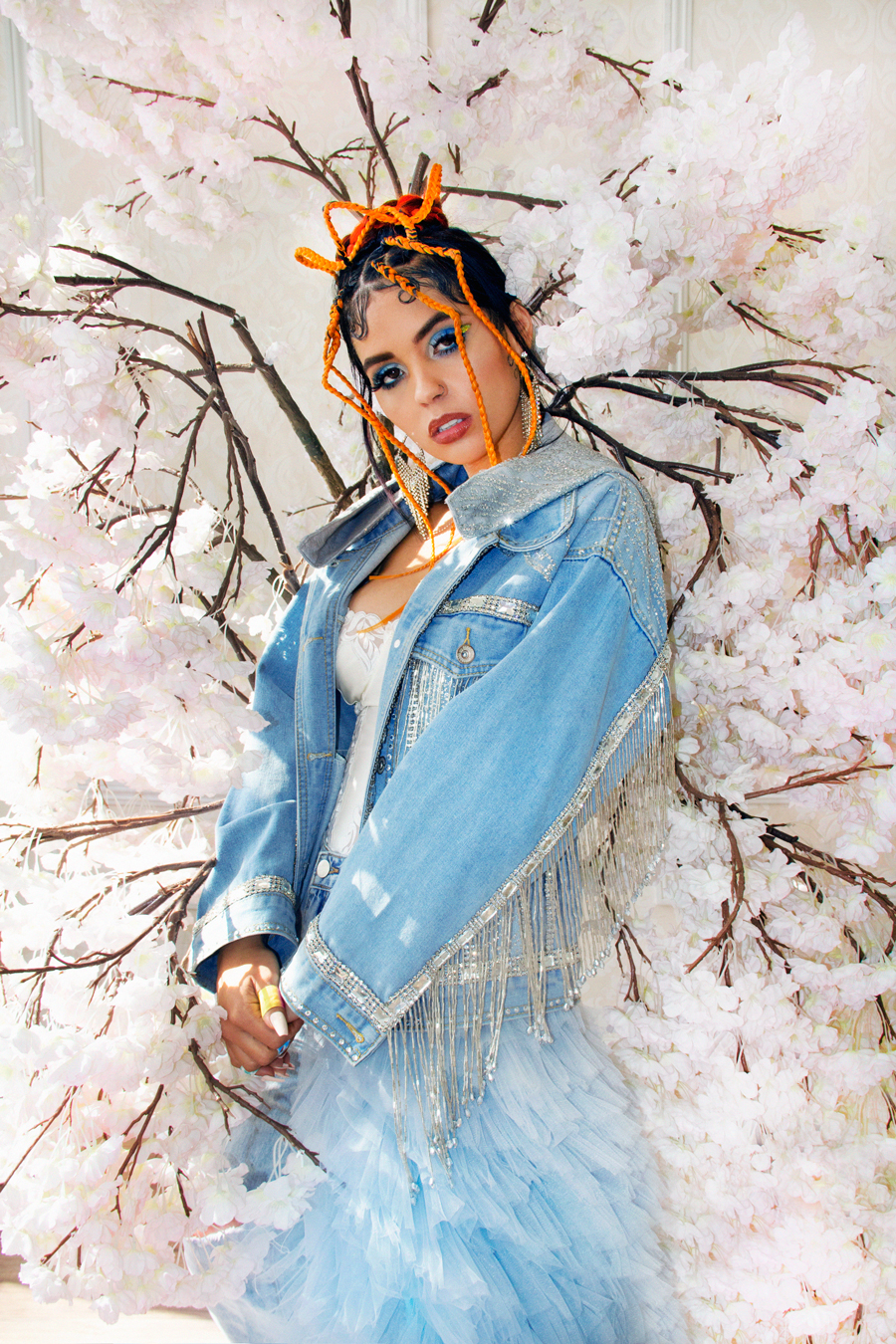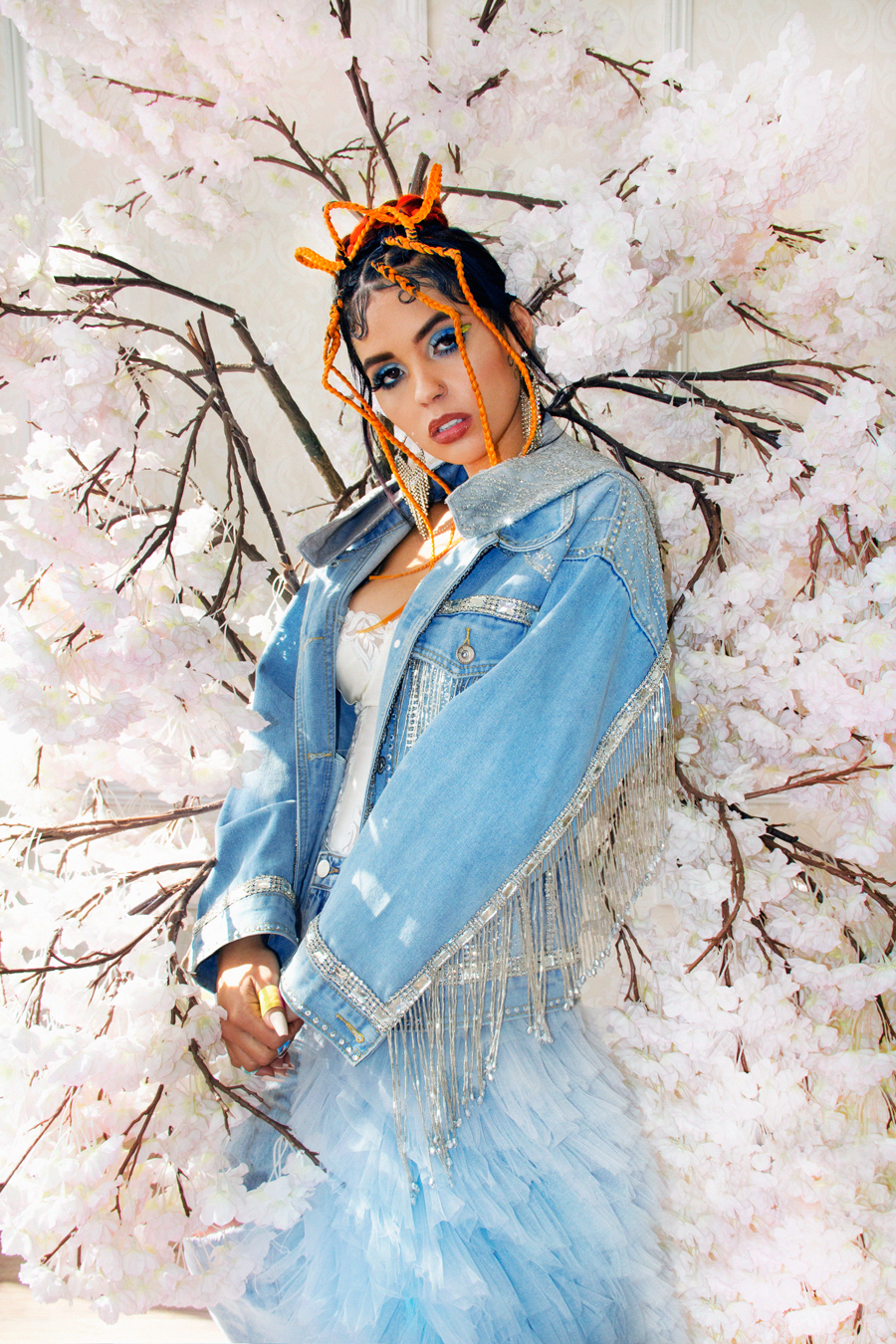 Crystallized Jacket, ruffle pants by Morphine / Fashion Top – PR Solo / Earrings – Stylist Own
I know you graduated high school at age 15, who did you stan musically when you were a teenager? And are you still a fan of them? 
Yes, definitely! When I was 15, I loved Natalia Lafourcade, La Mala Rodríguez and Residente and I still admire them a lot.
Your first EP Cassette – Lado A (Side A) just released with your catchy and infectious first date anthem "TÉ," the song produced by Orlando Vitto. What makes a good first date for you?
Spontaneity, tea and a good sunset, the most beautiful show in the world and it's free every day.
I know you probably get this a lot nowadays. What's your favorite kind of tea? 
It really depends on my mood. In the morning I love to have black tea, in the afternoon passion fruit tea, and in the evening green tea with lavender.
Cassette – Lado A features "Nerviosa" which is a track that showcases your versatility as a singer with trap rhymes and melodic verses. You accompanied the song with a video directed by you and Macksimo. What inspired you in the creation of the "Nerviosa" music video and story?
We always wait for a special moment to celebrate, but every day is special. Macksimo and I wanted to celebrate the feelings, the connection between two people, with a "happy non-birthday" party.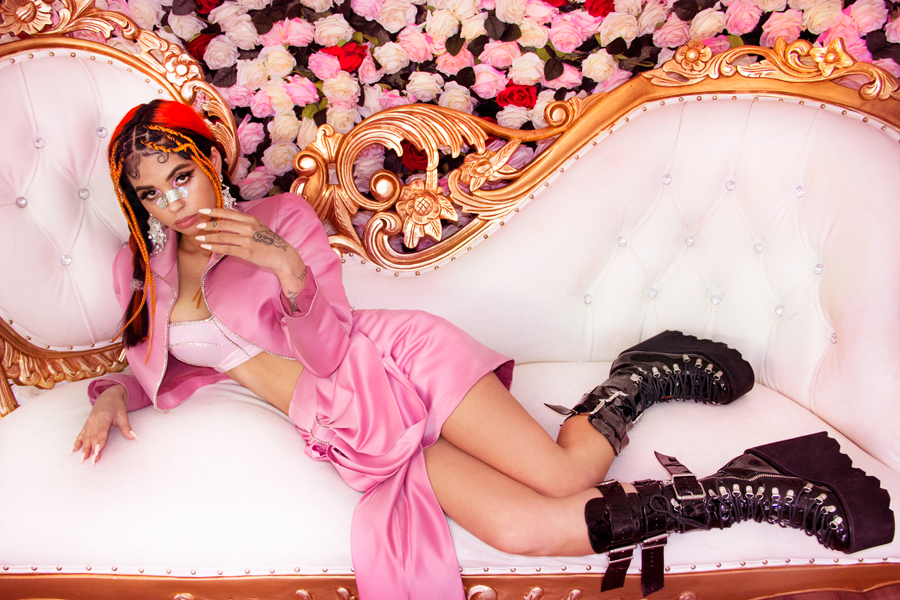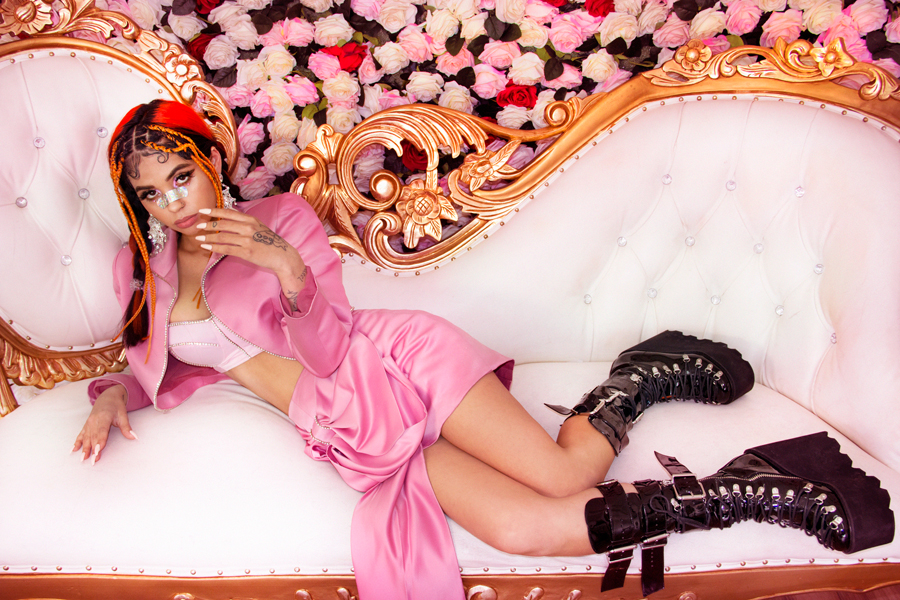 Bow skirt by Morphine Pink / Crystal hem jacket by Pink Crystal / Top by PR Solo / Boots by Current Mood Dolls Kill
What would you like people to take away from listening to Cassette – Lado A?
That fear of speaking only takes away the opportunity to know each other and live. Say what you feel and when you feel it. Let's not have it be a taboo, let's be emotionally free.
In your recent single "Tuve" ft. Gabriel Garzón-Montano your chemistry is unmatched, and you follow that by being featured in his "Mira my look" remix! How has it been collaborating with the fellow artist?
I've never admired an artist's creative process as much as I do Gabriel's, I feel very fortunate to be able to share art and love with him, we are working on a very cool project together, which we will soon be able to give more details about!
I know it's a challenging time but what are you most looking forward to this year? 
I'm looking forward to sharing my art, being able to hug each other again, and having people enjoy my full debut Album CASSETTE, which will be available in September!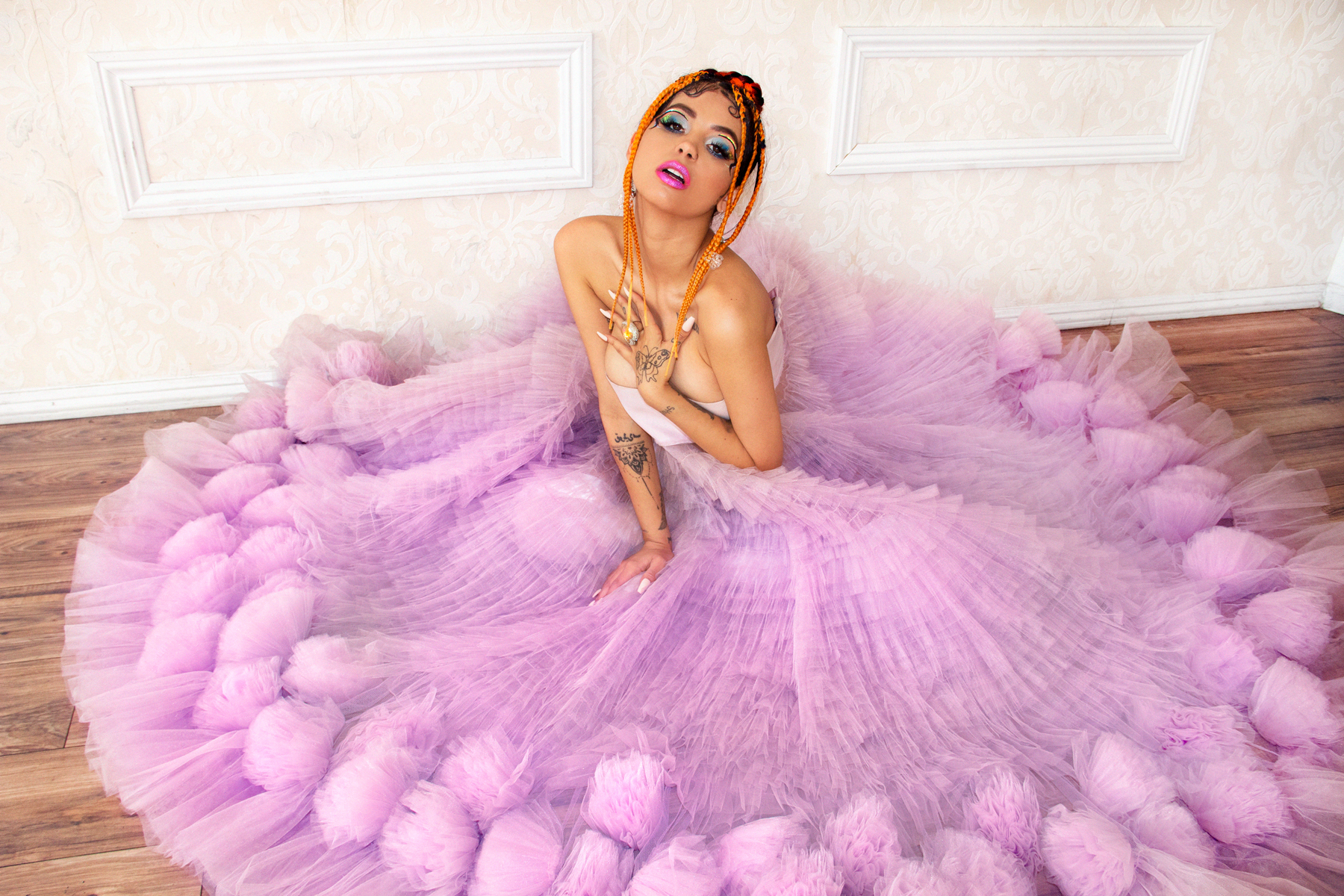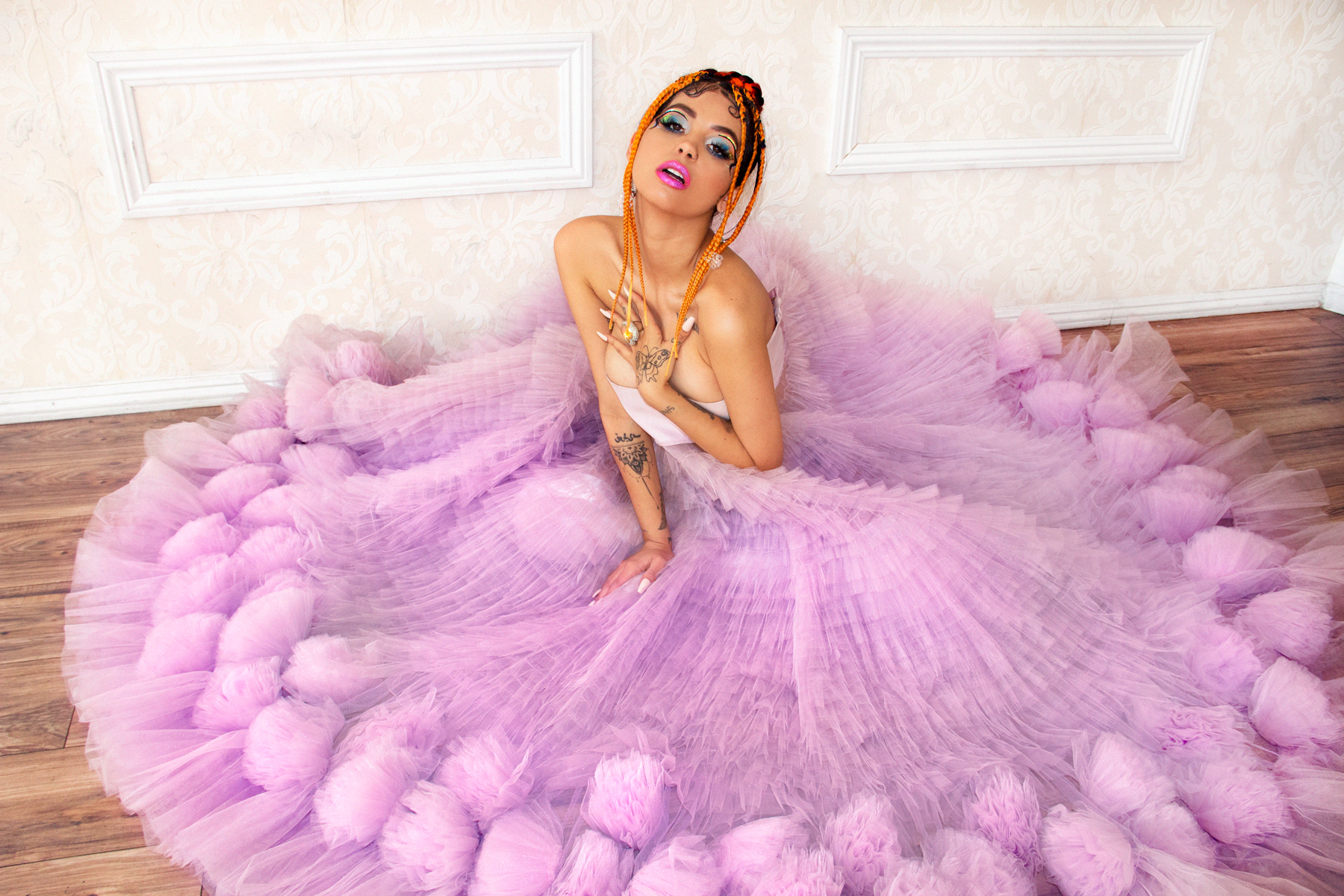 Dress by Morphine Fashion (Harpers PR)/ Earrings by Bitchfist / Ring – PR Solo