MARCUS MACKEY – SOMEONE ELSE'S LOVER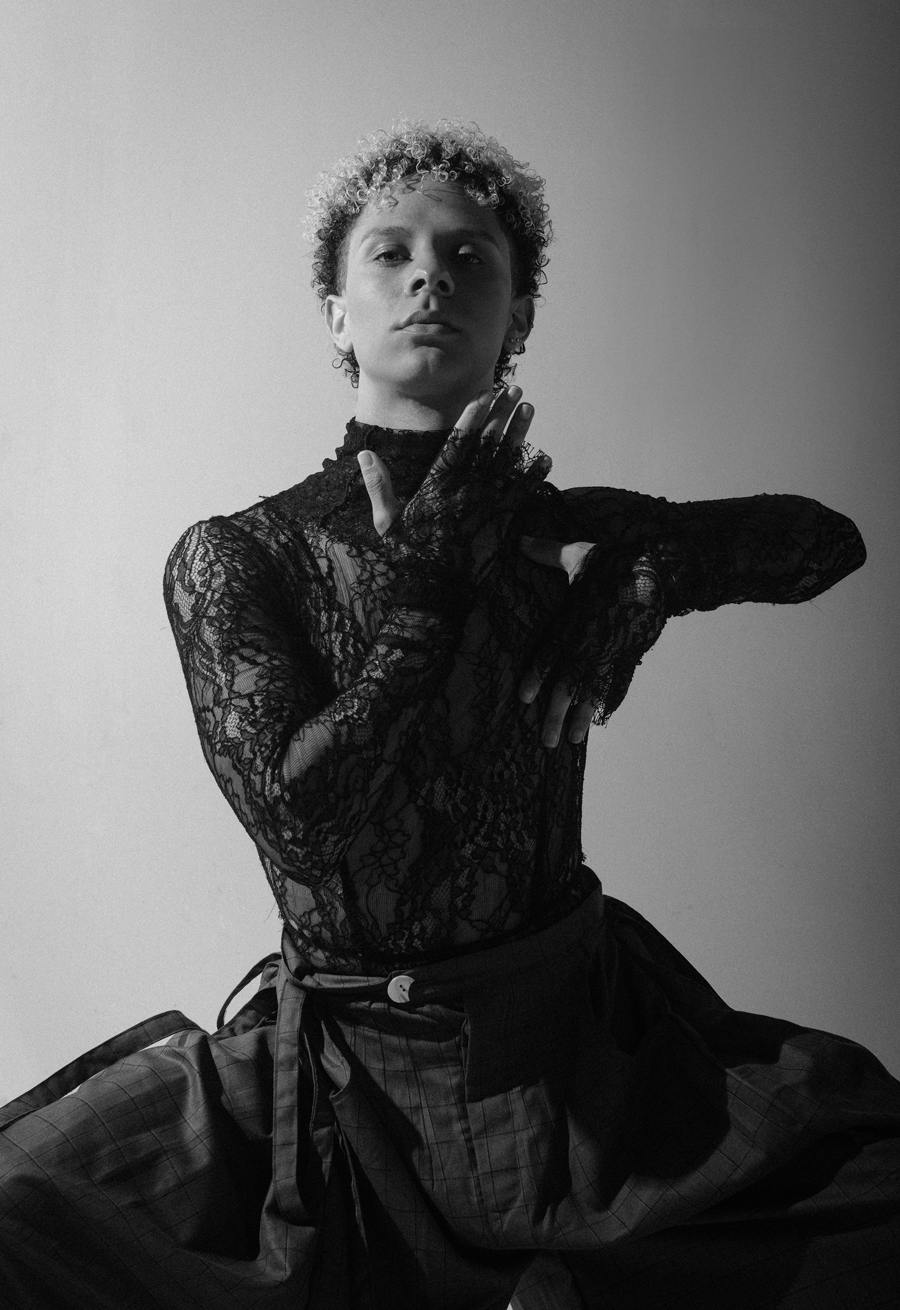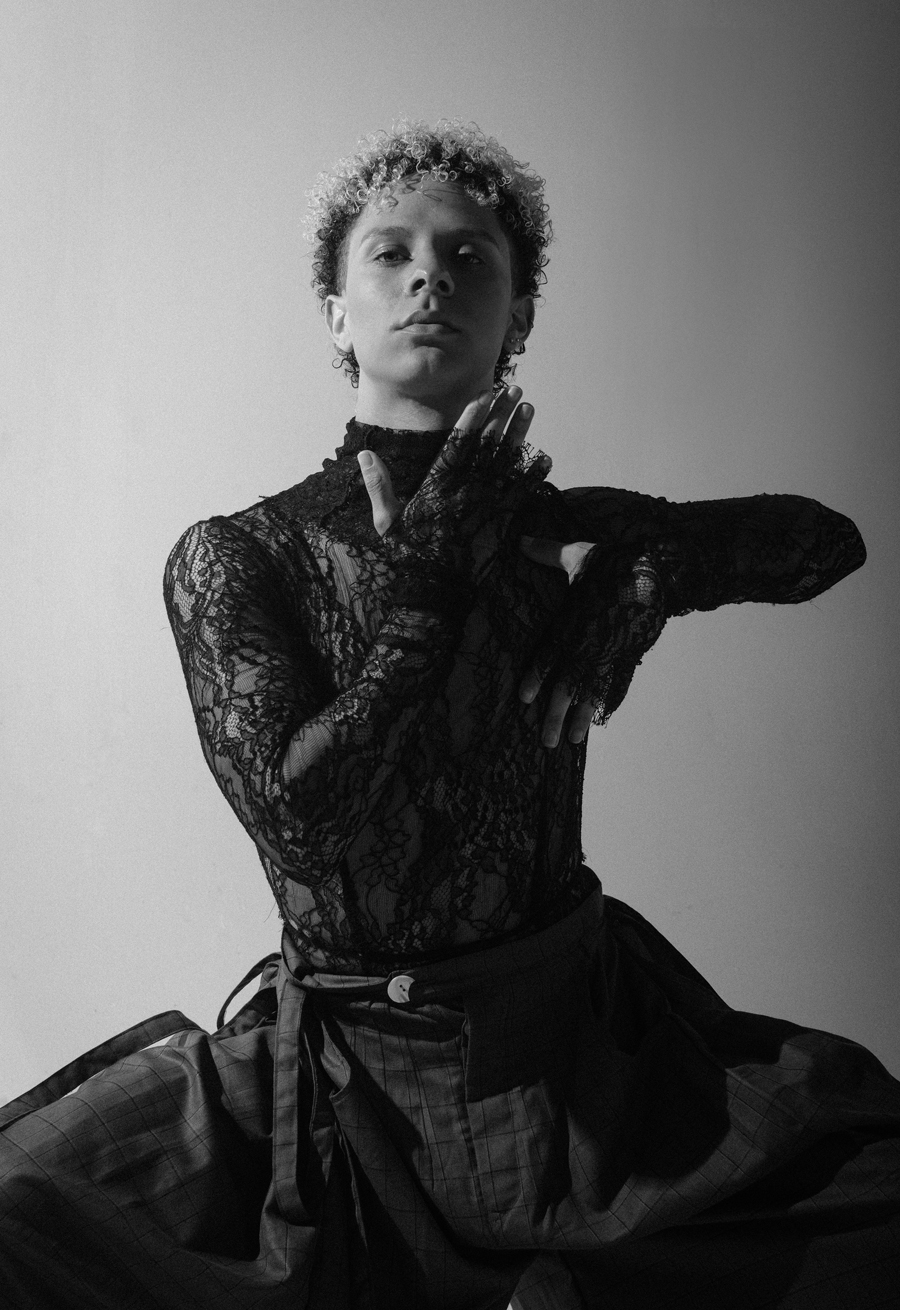 Lace Top by Alabama Blonde, Pant by Maison Audmi
Talent: Marcus Mackey
Photography: Michelle Gonzales
Styling by: Adrian Joseph &  Nathan Sweet
In the ever-evolving realm of music, where talent and authenticity are the currency, one artist is emerging as a captivating force to reckon with. From the City of Angels, where dreams are crafted and destinies sculpted, Marcus Mackey has boldly entered the scene, wielding a mesmerizing blend of beats and emotions. 
His latest single, "S.E.L." – a cryptic abbreviation for "someone else's lover" – delves into the intricate tapestry of modern relationships and the labyrinthine dynamics of contemporary dating culture. With its irresistible dance groove and profound lyrical depth, this track stands as a testament to Marcus Mackey's remarkable musical prowess.
But this isn't just another entry into the annals of pop. It's a profound exploration of the human heart and its yearning, painted with the strokes of a maestro who draws inspiration from the canvas of his own life. As Marcus himself puts it, "'Someone Else's Lover' takes you on this rollercoaster through today's dating scene – all those crazy layers and complications. I made 'S.E.L.' not to solve the problem, but to at least get you dancing through it."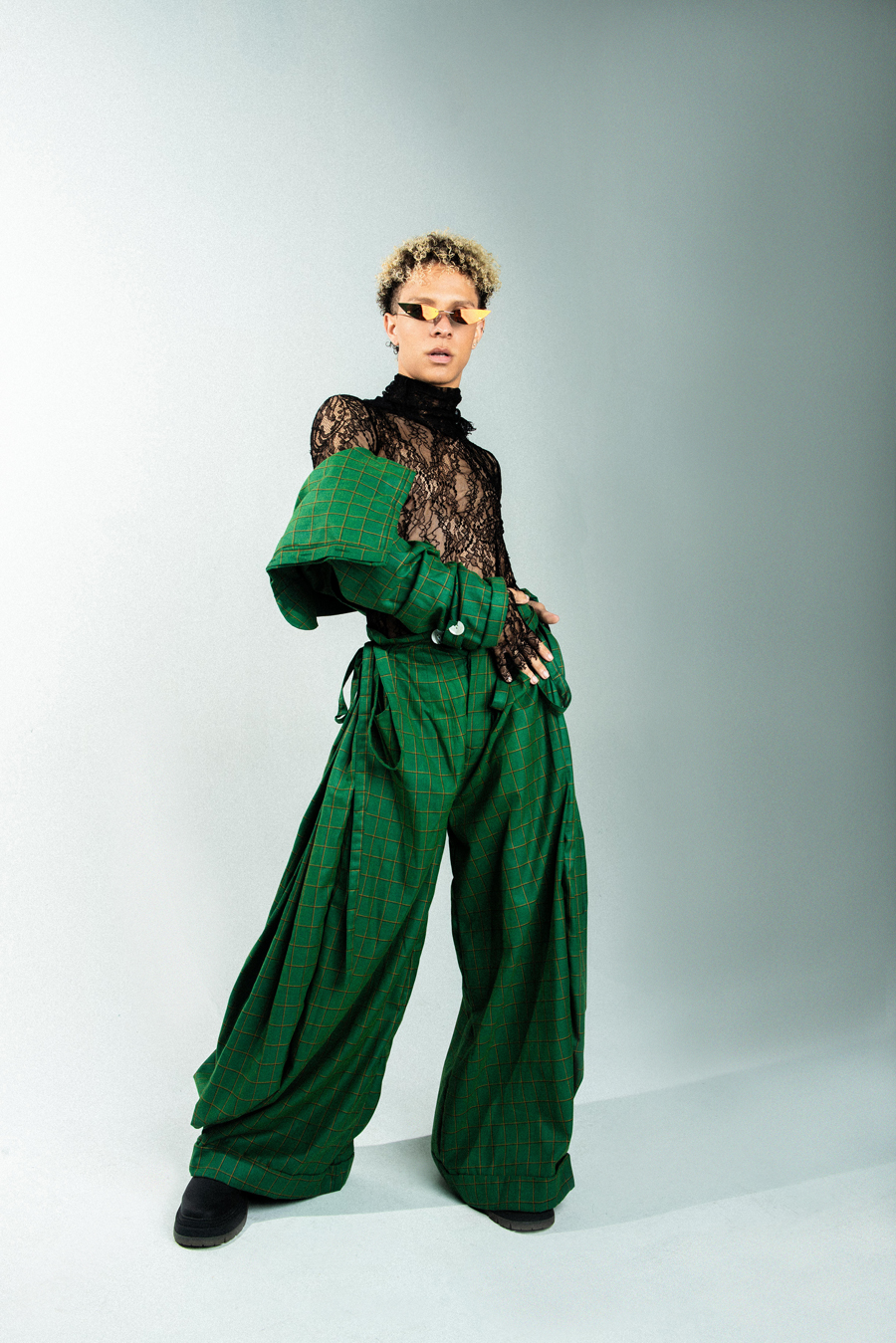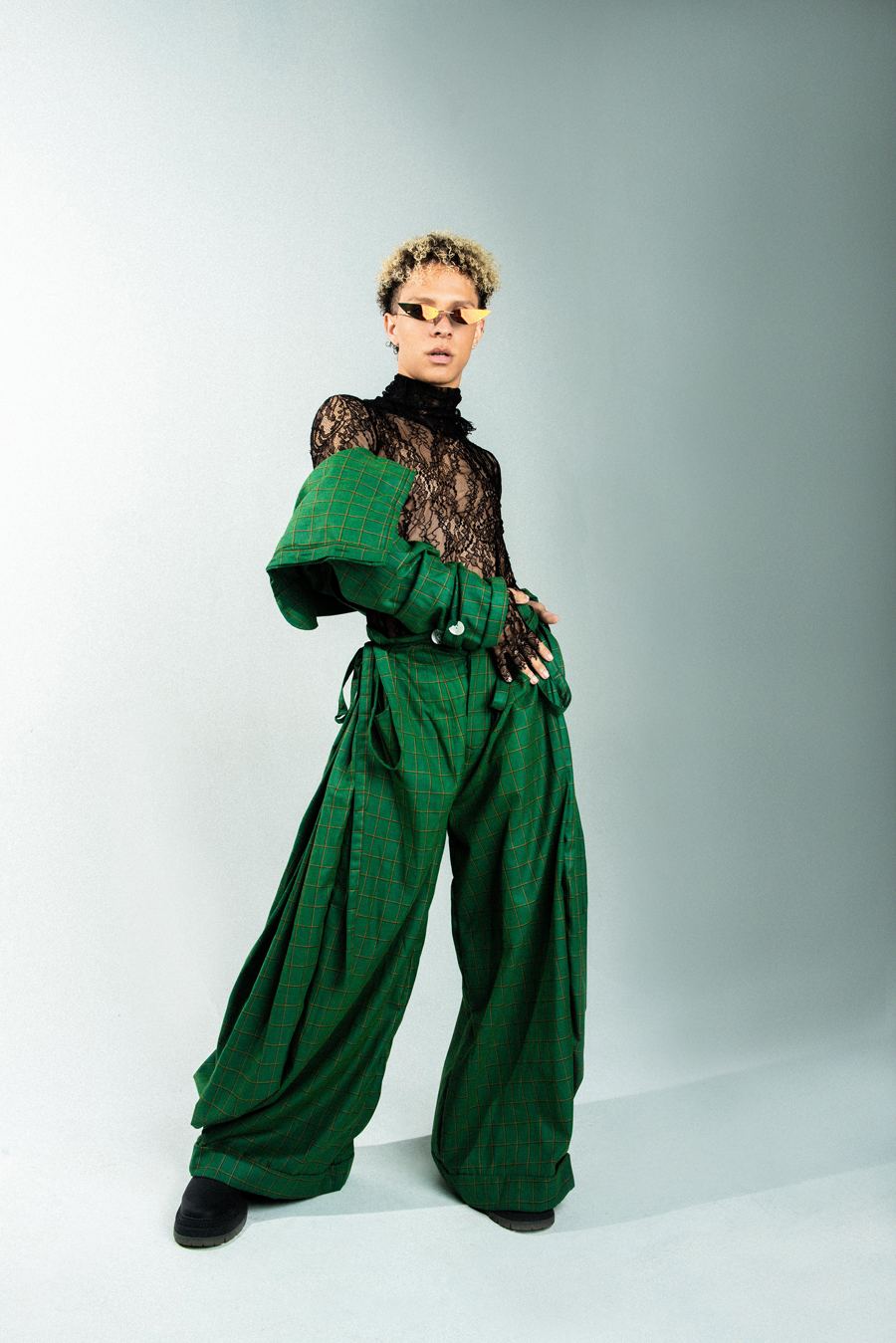 Jacket and Pants by Maison Audmi, Lace Shirt by Lamkoko.la
Behind the scenes, the genius of Marcus Mackey is enriched by the collaboration with renowned producer Luke Villemur, a name synonymous with Netflix, Apple TV+, Universal Music Production, and iconic commercials. Together, they've honed Mackey's artistic vision to perfection, a symphony of experiences and influences that has been meticulously crafted to evoke emotions and ignite dance floors.
Born in Bakersfield, California, Mackey's journey to the epicenter of music in Los Angeles has been nothing short of a destiny fulfilled. His early days were marked by harmonious performances alongside his twin brother, captivating hearts since the tender age of seven. But Marcus Mackey was destined for more than just melodies; he was destined for stardom.
In this exclusive Iris Covet Book feature, we delve into the mind of Marcus Mackey, the alt-pop virtuoso whose trajectory promises to leave an indelible mark on the global music canvas. "S.E.L." is now unleashed upon the world, a beacon of rhythm and emotion inviting you to immerse yourself in Mackey's magnetic sound. This is more than music; this is a journey through life's trials and triumphs, all set to an irresistible beat. Get ready to be entranced by the world of Marcus Mackey, where each note tells a story, and each melody resonates with the soul.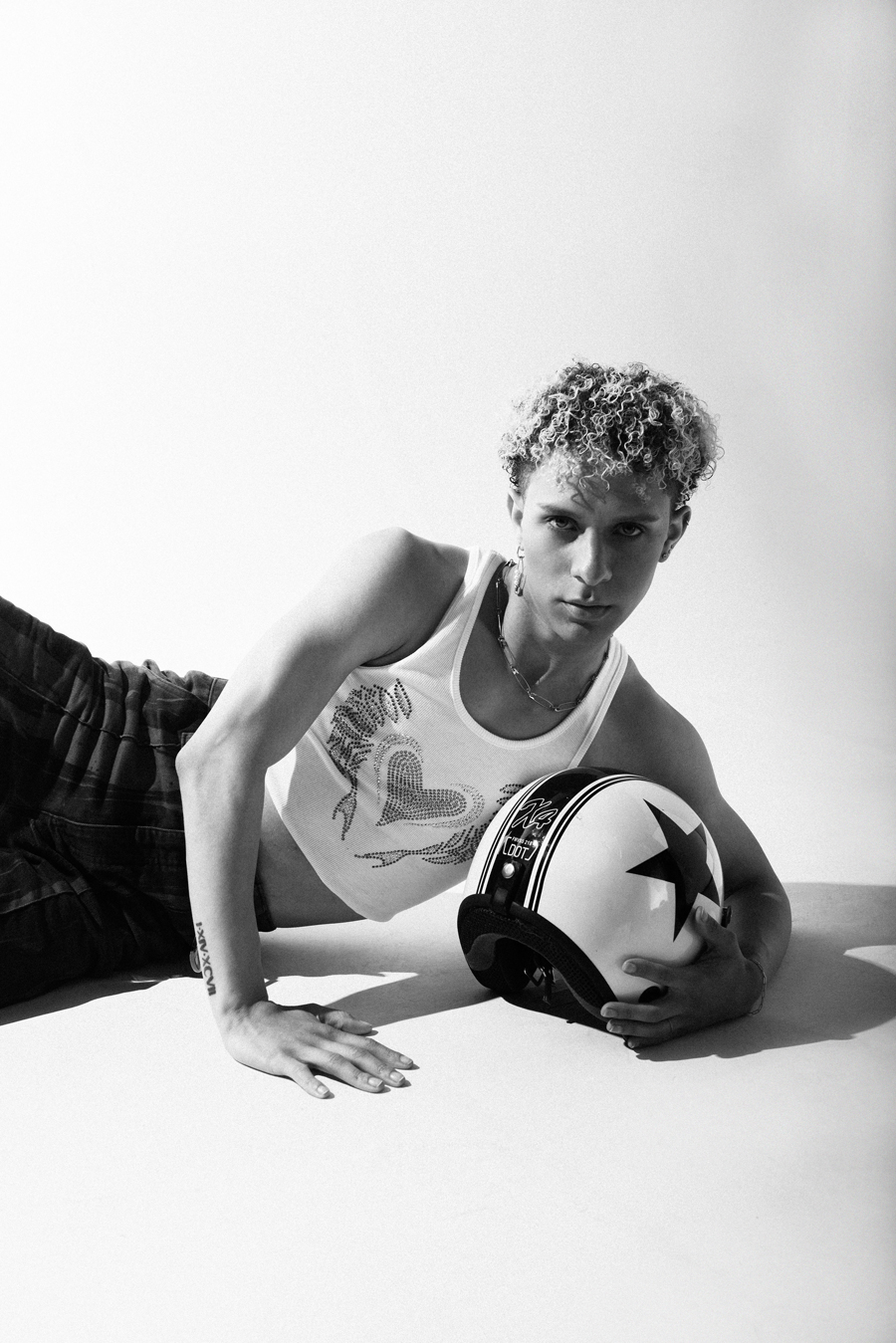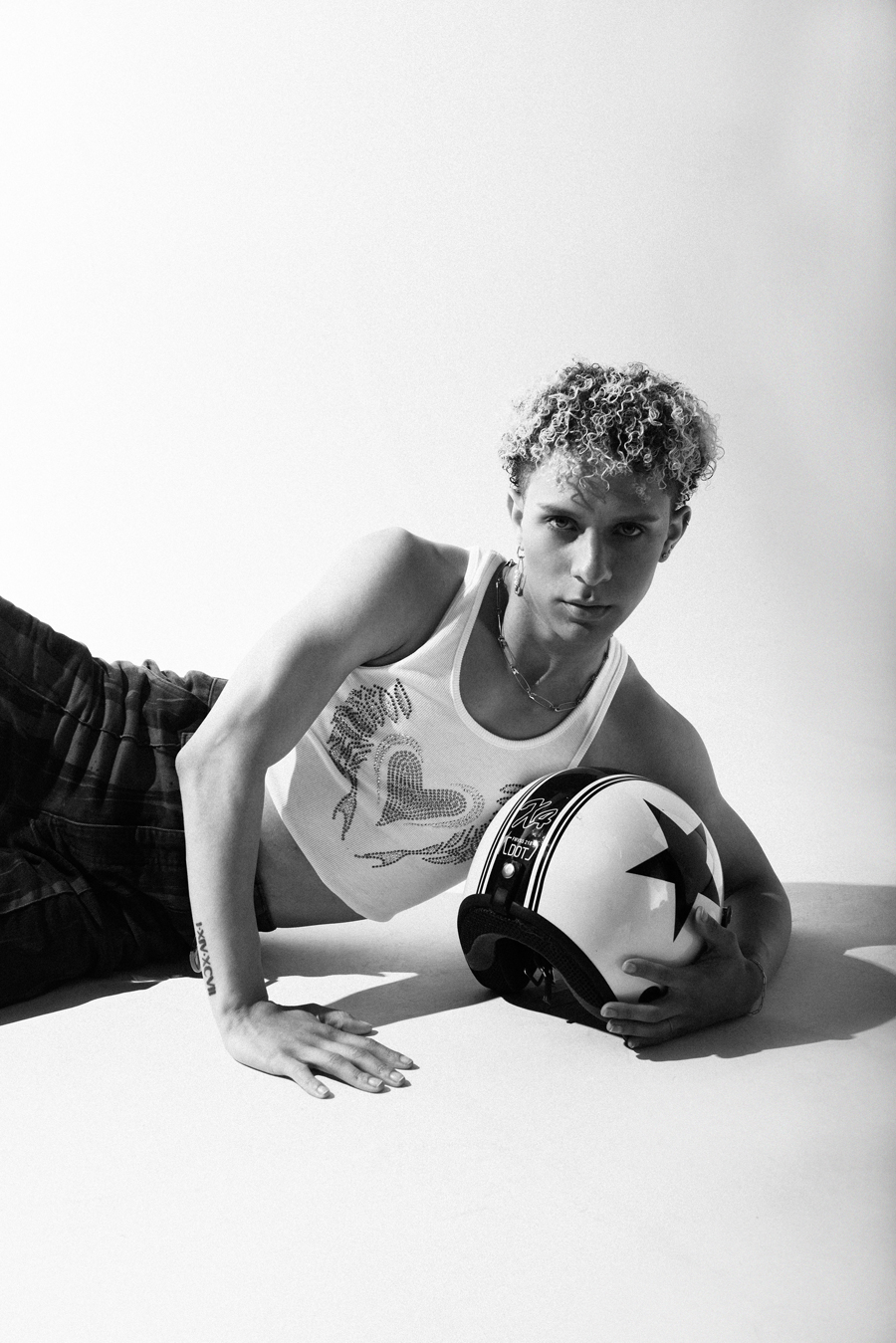 Tank Top by lamkoko.la
Your journey started in Bakersfield, California. How did growing up there shape your musical aspirations and your desire to explore the world?
My hometown is very conservative, and I'm not. I never conformed and that made me stand out, which I honestly loved. I wanted to show everyone that I was going to make it out and become someone in spite of the things everyone was saying or thought about me. I knew I could sing and I knew I could command attention and that made everyone uncomfortable. I thrive off that feeling, I love making people face their darkest insecurities and fears. I knew I needed to make a difference and I knew music would give me the medium.
Tell us more about your bond with your twin brother, Anthony Mackey. How did your shared love for music influence your early years?
My bother and I have an extremely close bond. We discovered and explored music together. We would perform Christmas songs for extended family -on Christmas Eve. I would usually go off singing "Genie in a bottle" or something with a full choreographed dance. We wrote and recorded our first two songs when we were 7, and began making EDM / dubstep tracks on FL studio in 8th grade. We are on different musical paths now but I feel we'll be working together again soon.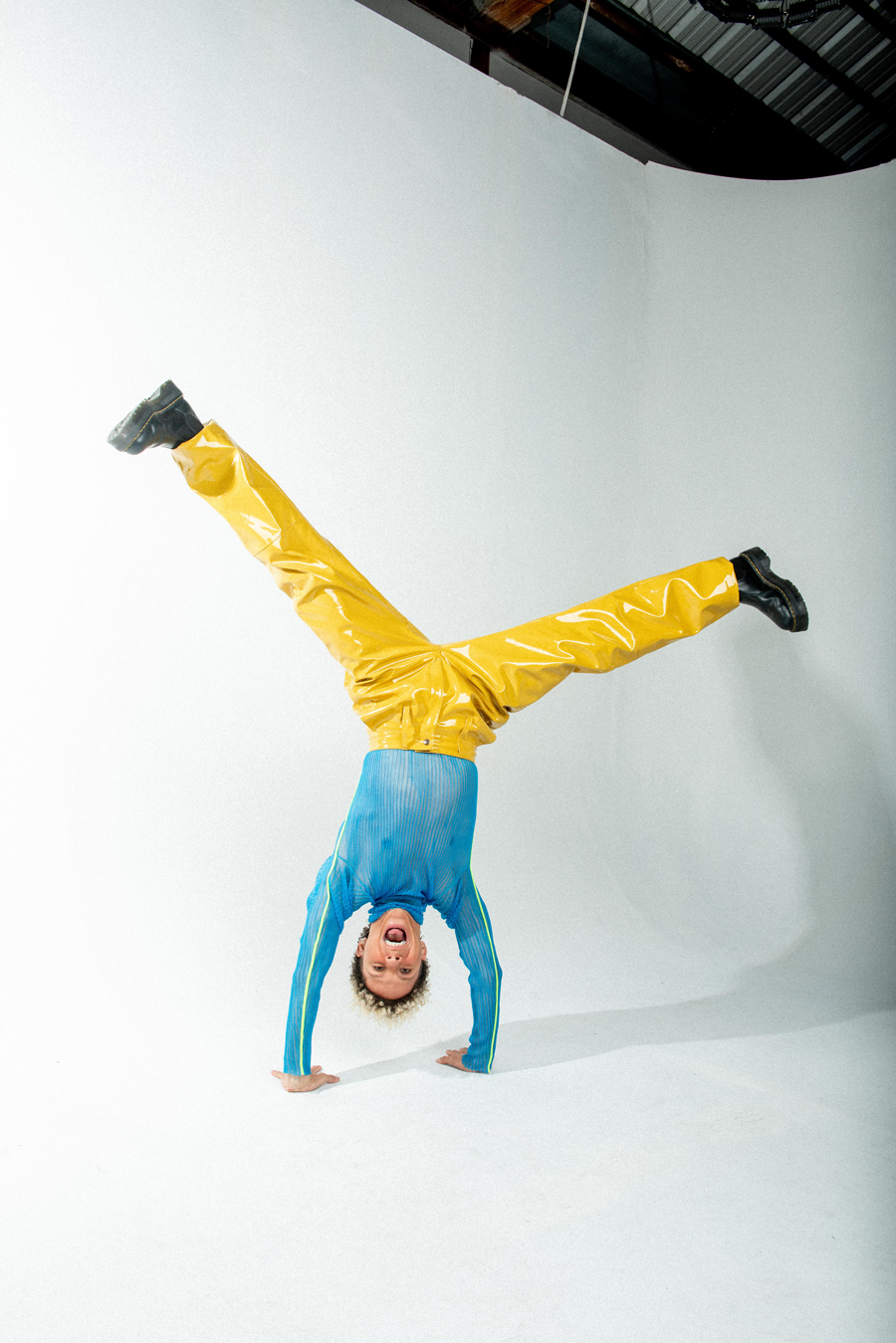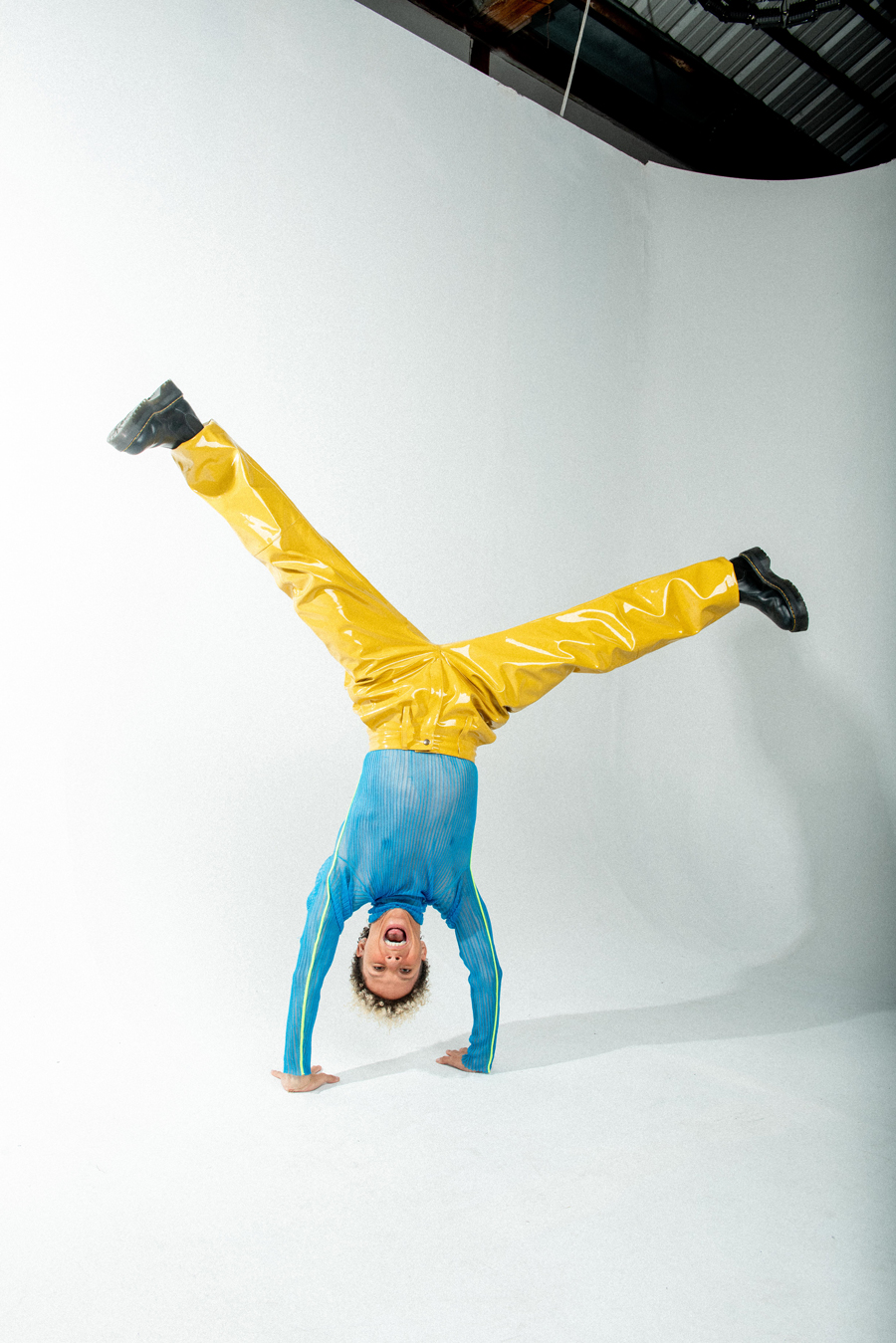 Shirt by Jean Paul, Pants stylists' own
Five years in Germany must have been a transformative experience. How did immersing yourself in the language and culture there impact your musical style and perspective?
Living in Germany was an Extremely eye opening experience for me. Being abroad with no friends or family in a country where I didn't speak the language was extremely isolating. I had two choices: sink or swim, and I wasn't going to sink. I learned to be alone, I learned to be self sufficient, I learned to love life and not take anything for granted. I created experiences there that fueled me creatively, and took the time I had alone to really learn about myself. What came out was a more mature, cultured, and creative version of myself. Now I use those memories to write music.
Coming back to LA, you decided to pursue a music career. Tell us how it all started? 
I never stopped writing and singing, but there was actually a moment when I moved back that I thought I wanted to go back to college. I ended a long term relationship and began exploring with sound and writing again and eventually wrote the song that snapped me into it- It showed me "oh, this is what I should be doing".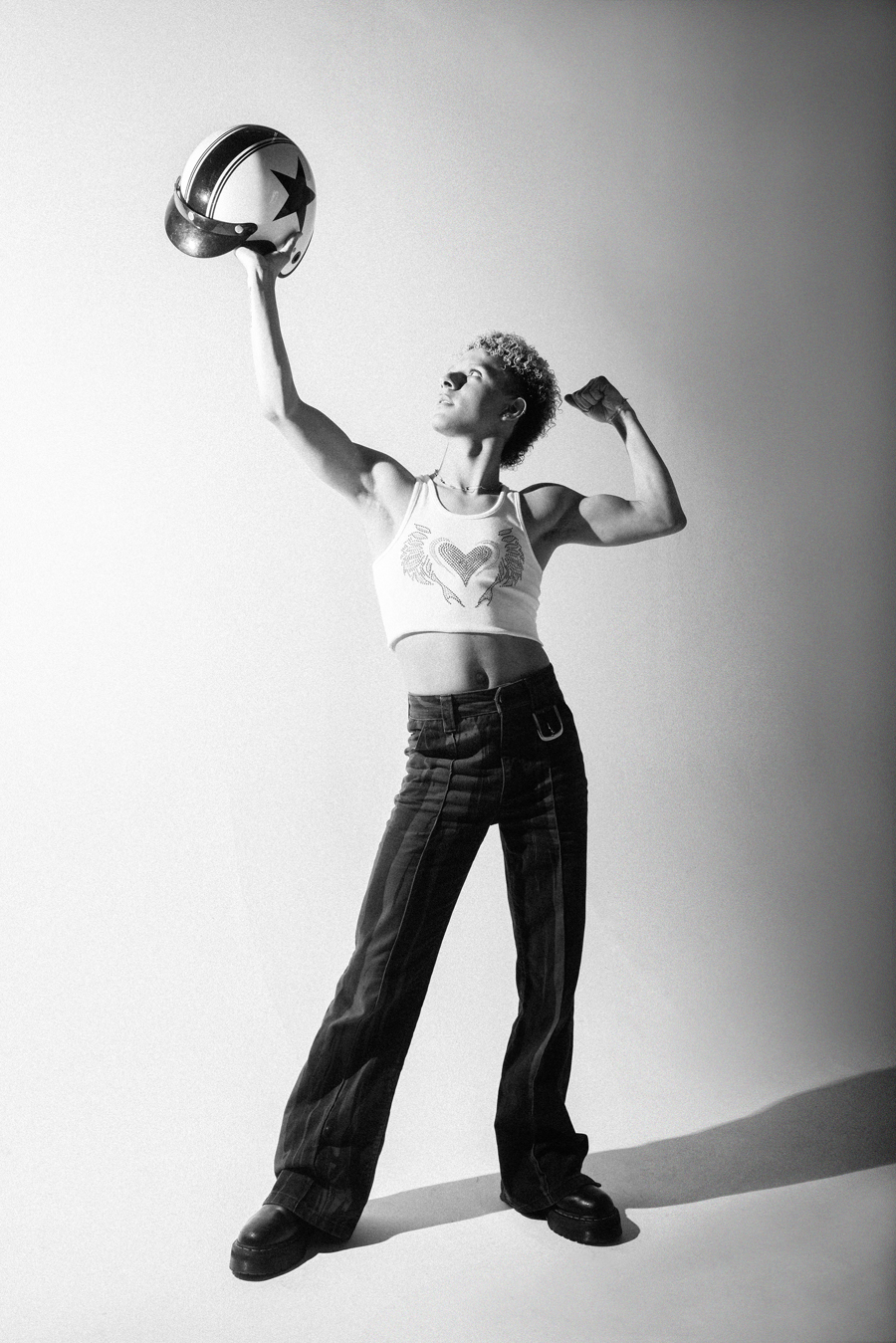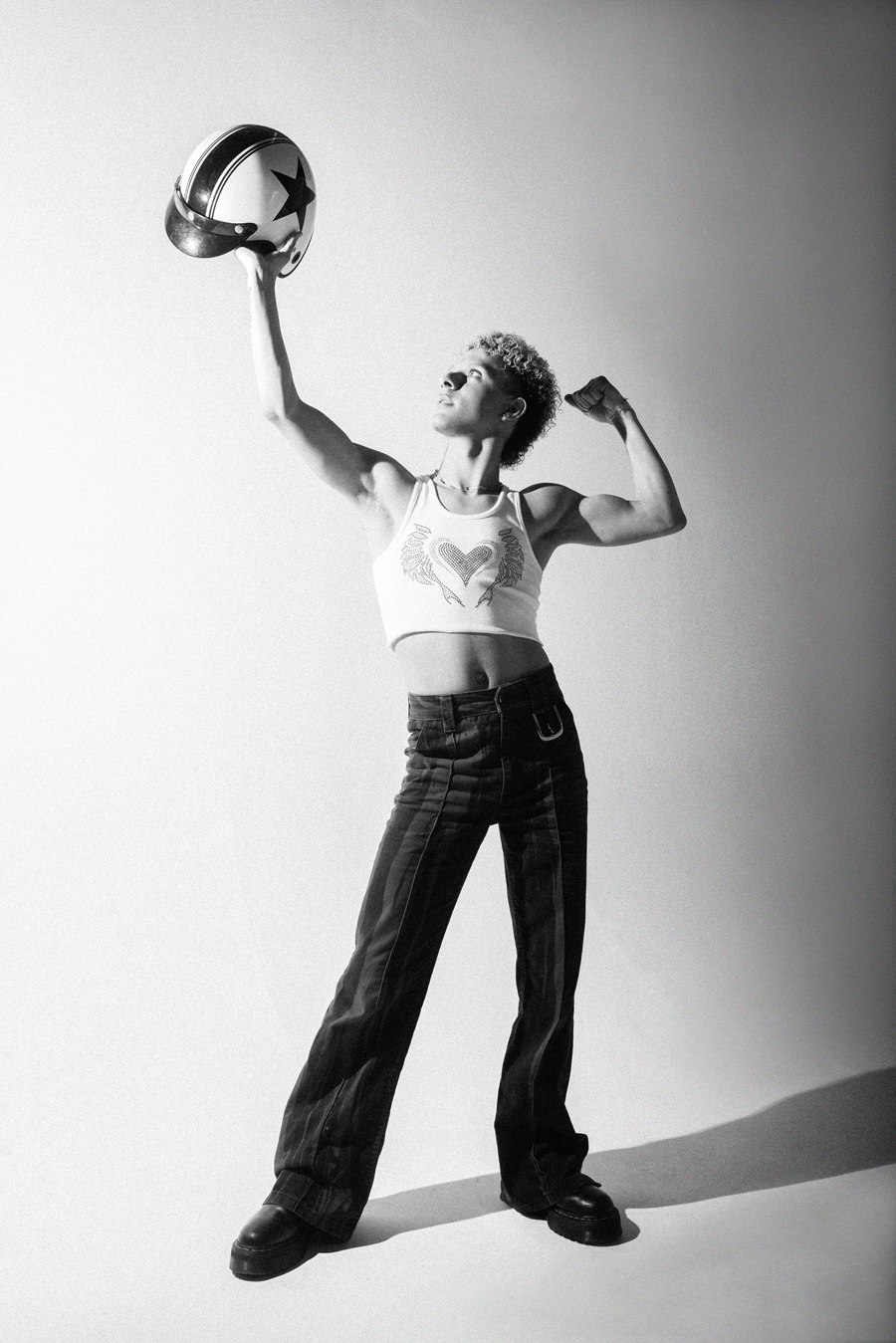 Your collaboration with producer Luke Villemur seems to be a turning point. Can you share with us the magic behind your unmatched chemistry and how it led to the creation of your first single, "S.E.L."?**
Really it was as easy as a meeting, a studio session, and we've been working since. S.E.L. was a song I wrote prior to meeting him. I sent him the demo and in a month the song was done. It's not often that people hit it off right away but that's really how it was for us.
How would you hope fans feel when playing Someone Else's Lover for the first time?
I really just want people to sing and dance. The lyrics reflect the confused and complicated feeling you get dating these days where it seems like there are so many hands in the cookie jar. the feeling of not knowing if someone is being authentic or faithful. Everyone deals with this and life is too short not to dance and smile through the bullshit. Thats what this song is intended for.
You speak of your love of pop music and it shows! We'd love to know who are your musical inspirations?
I believe Pop music transcends time and defines culture. Pop music inspires and brings people together- a place for everyone. You think of timeless pop icons like Prince, Madonna, David Bowie, Michael Jackson. They did that. They inspired generations and they all inspire me.
Any dream collaborators you'd like to get work with? 
Mark Ronson, if you're reading this I will clean your bathroom for a month, let's make a song.
As you continue your musical journey, what can your new found fans and the world expect from Marcus Mackey? 
A shit ton of good music.