D'USSE RE-MIXER AT THE MCINTOSH TOWNHOUSE NYC
Drawing fascinating parallels between remixing a classic cocktail and remixing a classic song, the interactive series will travel to select destinations across the country, offering bartenders, influencers and journalists an intimate taste of D'USSE, the cognac category, and its role in both cocktail and music culture. You've never tasted Cognac like this before.
Three iconic Masters of their Craft lead the NYC launch sessions:
• Cellar master Michel Casavecchia – fresh from the brand's home at the historic Chateau de Cognac, the legendary creator of D'USSE XO and D'USSE VSOP will reveal his inspirations behind each expression while offering tailored one-on-one tastings.
• 9TH WONDER – the Grammy Award-winning producer responsible for hits by Jay-Z, Kendrick Lamar, and Mary J Blige will unveil the fascinating parallels between remixing classic cocktails and tracks through an interactive DJ Masterclass utilizing The World of McIntosh's renowned sound system
• Legendary Cocktail Expert DEREK BROWN and his team from D.C.'s award-winning Columbia Room, will provide guests with a sonic wave cocktail demonstration showcasing how using a singing bowl to stir cocktails with sound vibrations allows an interpretation of sound through drinks and impacts its flavor. Each of these artistic elements play off the core concept of how altering one simple ingredient – sound, tone, or even spirit base – can change the way something tastes or is perceived.
MICHEL CASAVECCHIA
Monsieur Michel Casavecchia is the Cellar Master of the prestigious Château de Cognac and the creator of both D'USSÉ VSOP and D'USSÉ XO. He is proud to be part of the privileged line of heirs of the Baron Otard, charged with perpetuating the tradition of the knowledge of blending 'eau-de-vie' (water of life) into Cognac.
Michel was born in Lorraine, in the eastern part of France to a father with a passion for collecting and enjoying fine Cognac. This passion, which Michel inherited at a young age, has driven him throughout his career. Though he has not followed the traditional path to becoming an elite Cellar Master, Michel's relentless dedication to Cognac had led him to the Château de Cognac where he has spent more than a decade overseeing the Cognac making process of some of the world's finest Cognacs.
After ten years as an apprentice at the Château de Cognac learning from his predecessor and refining his craft, Michel received the opportunity to move into the role he has wanted to achieve most of his life. After nearly 20 years as the curator for some of the most prestigious Cognacs in the world, Michel was tasked with developing a new Cognac for Bacardi, D'USSÉ VSOP.
9th WONDER
Patrick Douthit, better known as 9th Wonder, is a Grammy award-winning hip hop record producer, record executive, DJ, lecturer, and rapper from Durham, North Carolina, U.S. He began his career as the main producer for the group Little Brother, and has worked with notable musicians including Mary J. Blige, Jay-Z, Drake, Destiny's Child, and Kendrick Lamar.
As a college professor, 9th is an adjacent hip-hop history professor at Duke University and has held several Artist-In-Residence positions at top universities across the country including University of Pennsylvania, University of Virginia, and Harvard University. Through his positions in academic, 9th seeks to educate students on the history of hip-hop as well as advocate for its future.
Derek Brown
Derek Brown is a leading spirits and cocktail expert and president of Drink Company, which owns and operates 2017 Spirited Award winning "Best American Cocktail Bar" Columbia Room as well as PUB, a rotating pop-up bar that's housed the wildly-popular Miracle on 7th Street, Cherry Blossom PUB and Game of Thrones PUB. Playboy magazine named him as one of "The 10 Entertainers, Thought Leaders and Heroes Who'll Save Us in 2017."
A native Washingtonian with deep ties to the city — his great-grandfather was once D.C.'s police chief — Derek admits that Washington provides a unique vantage point as the capital city, having mixed drinks for everyone from royalty, ambassadors and senators to fellow Washingtonians, interns and students. He's concocted cocktails at the White House, clinked glasses with Martha Stewart and was even appointed Chief Spirits Advisor at the National Archives. Derek's philosophy for crafting memorable drinks goes beyond what's shaken, stirred and served in a glass. "When I think about cocktails, I think about how they connect to nature, I think about how they connect to history," he explained to Imbibe magazine, which named him 2015's Bartender of the Year. "I think about how they connect to the people who made them and the time they were living in."
Derek's passion for spirits has taken him across the globe, where he's learned about the integral role food and drink play in the culture, customs and values of communities worldwide. He's also written about drinks and drinking for The Atlantic, The Washington Post and Bon Appetit magazine, among other publications.
ABOUT D'USSE: D'USSE [dew-say] launched in 2012, D'USSÉ is an ultra-premium cognac that blends over 200 years of tradition with the modern inspiration of Cellar /Master Michel Casavecchia. D'USSÉ is a uniquely powerful, authentic cognac that starts off with distinguished intensity, giving way to a pleasantly smooth, balanced finish. With exceptionally blended expressions including D'USSÉ VSOP and D'USSÉ XO (launched in 2014), D'USSE lends itself to a variety of elegantly crafted rich, and complex cognac-based cocktails.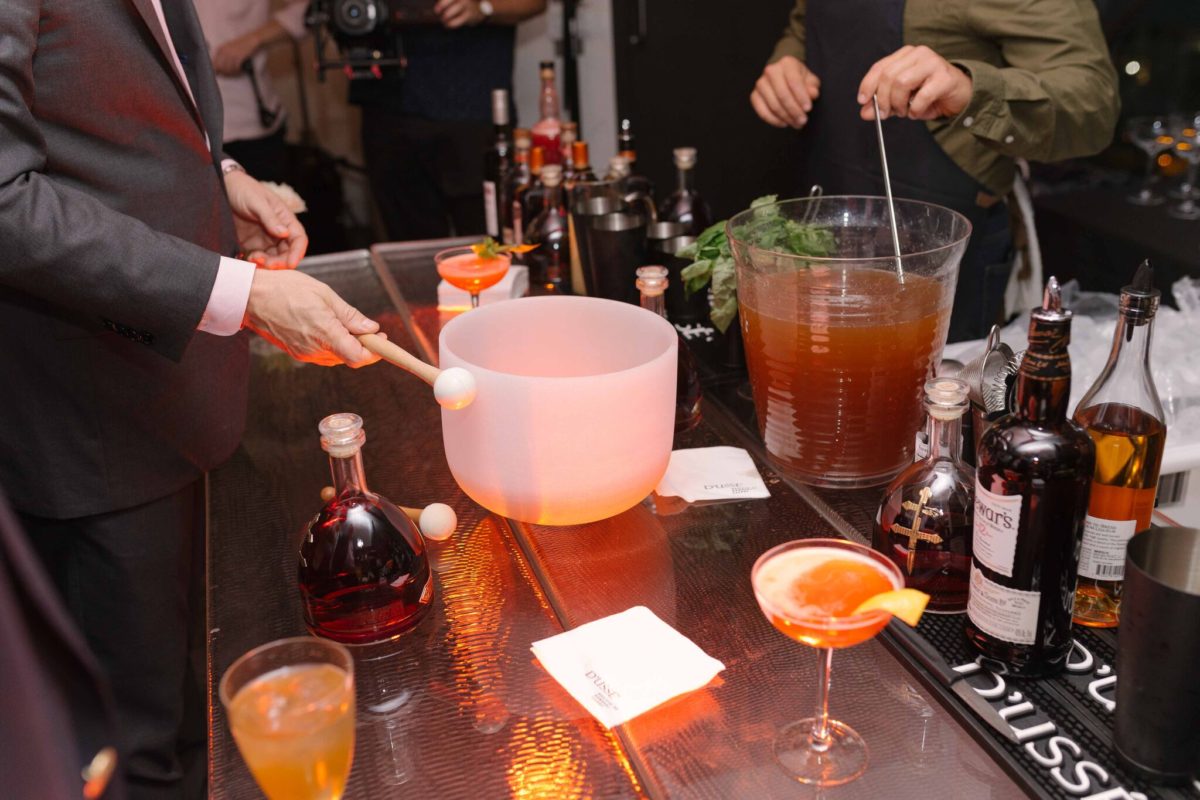 Guests enjoyed Derek Brown and Columbia Room's sonic wave cocktail demonstration using a singing bowl.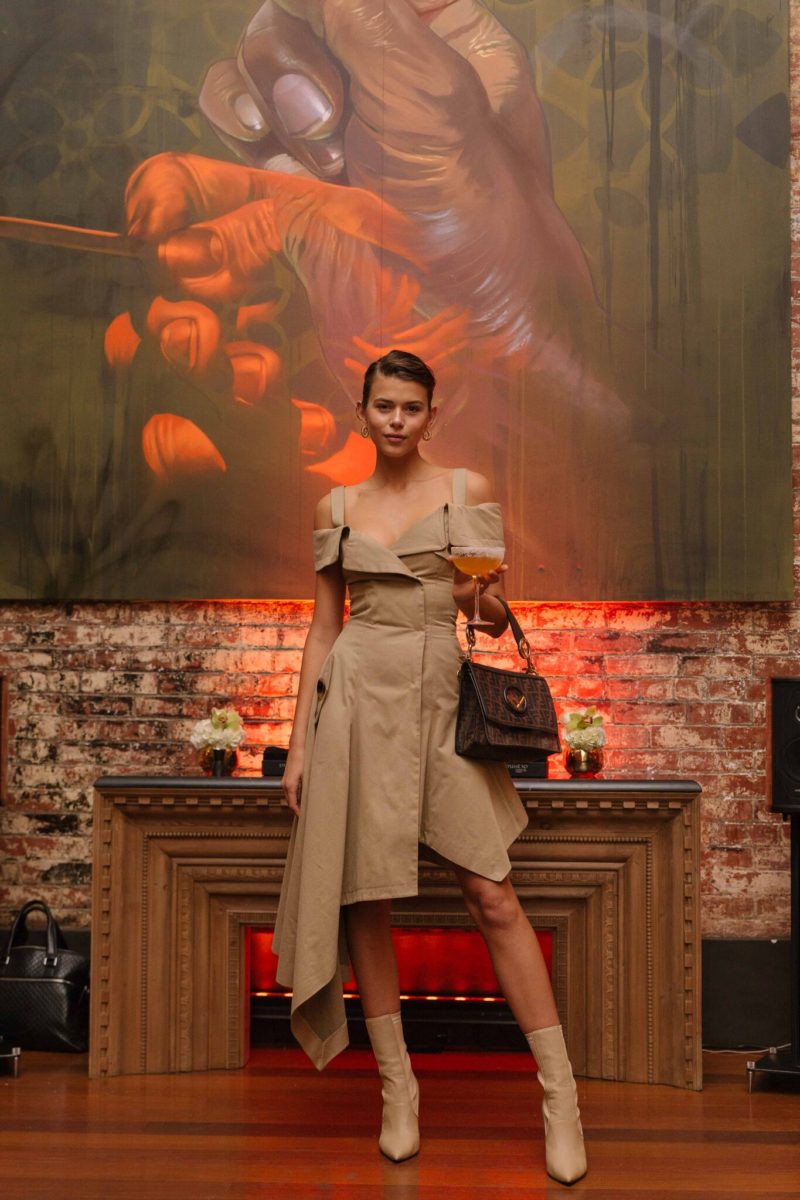 Georgia Fowler enjoying the classic Sidecar at the NYC D'USSE RE-MIXER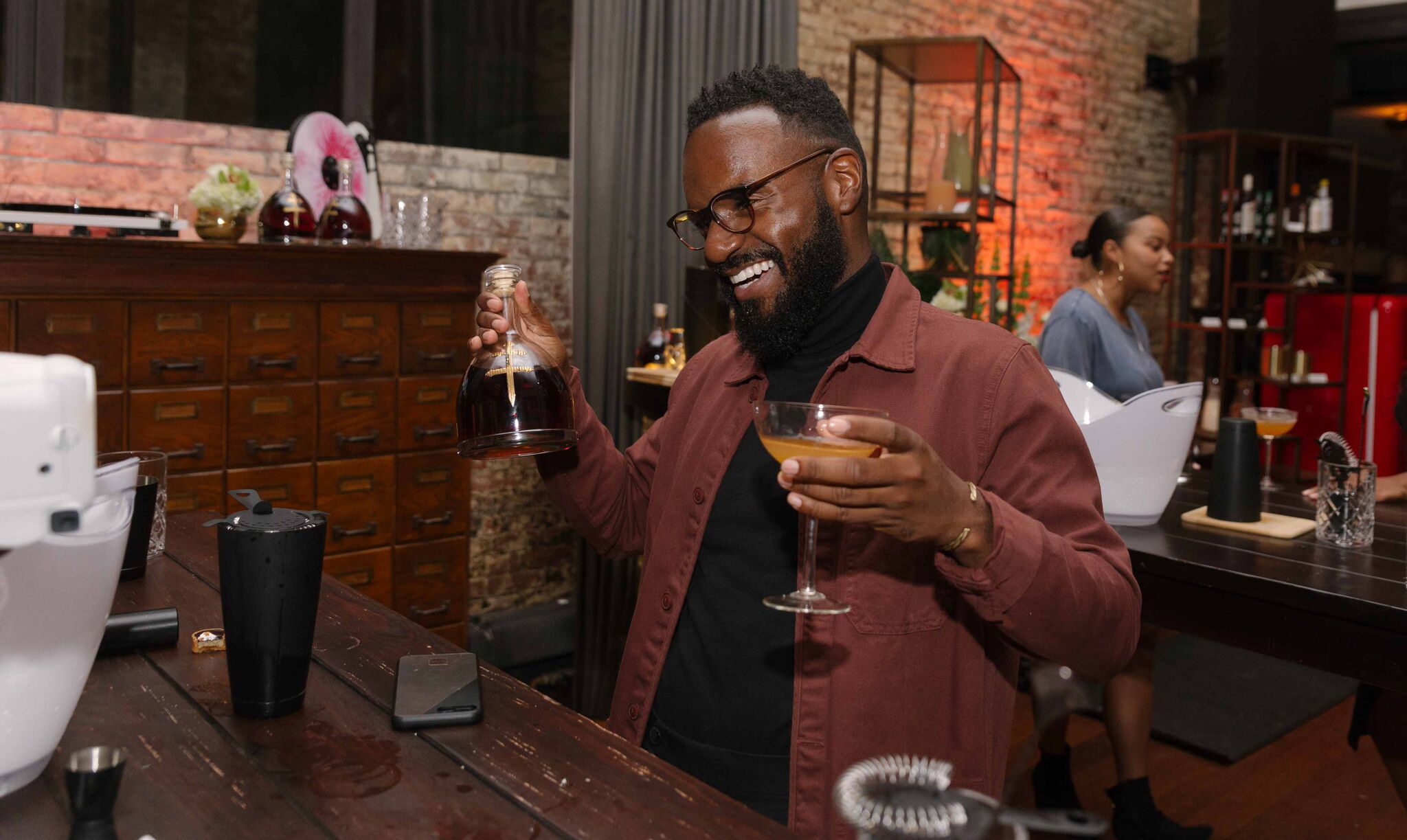 Ron Hill crafting his own re-mixed cocktail with D'USSE VSOP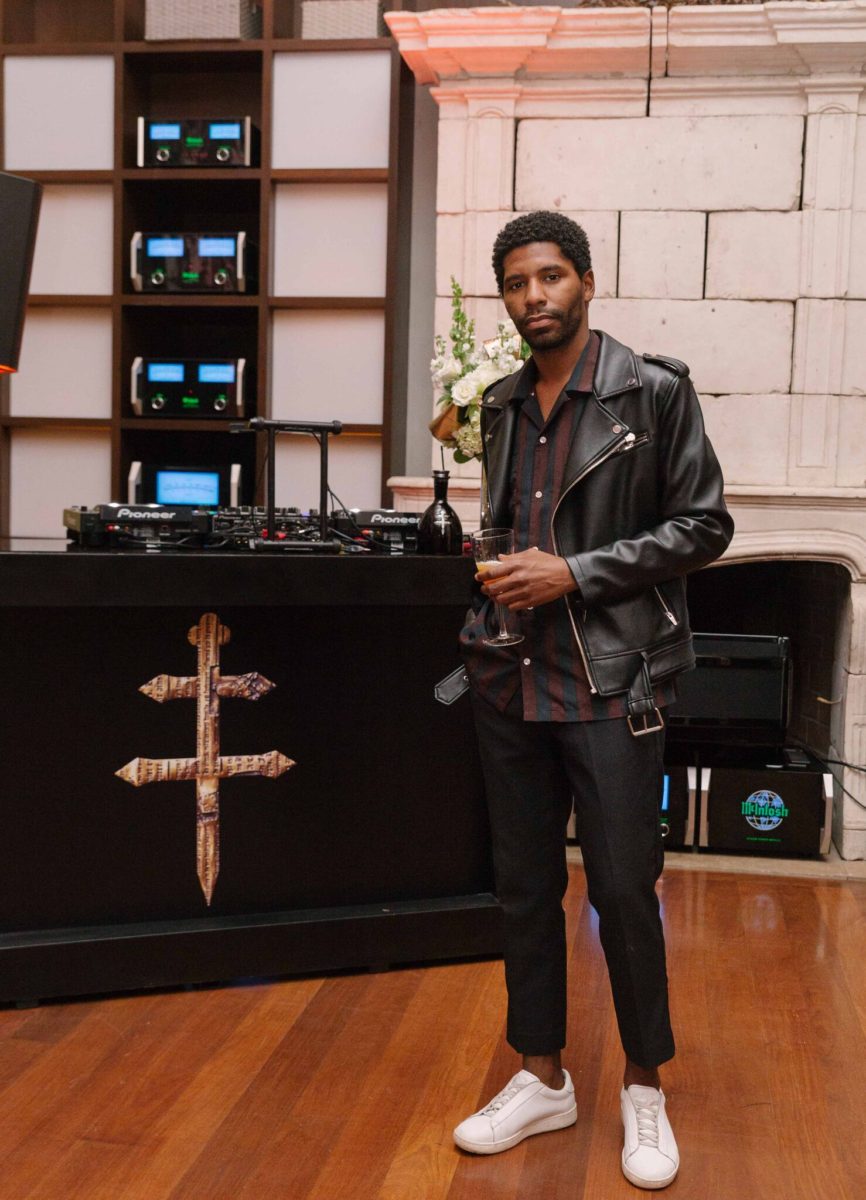 Jamal Jackson at the NYC D'USSE RE-MIXER at McIntosh Townhouse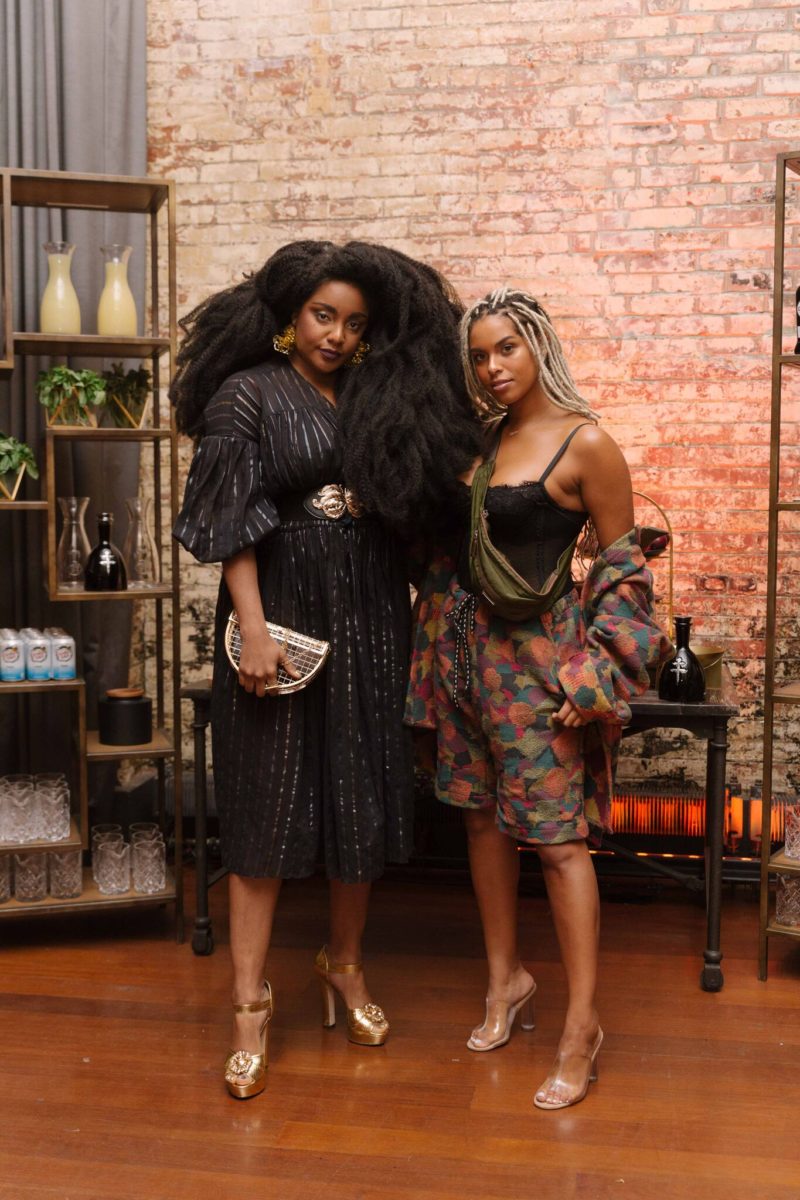 TK Wonder with DJ Millie, in between her sets of the evening at the NYC D'USSE RE-MIXER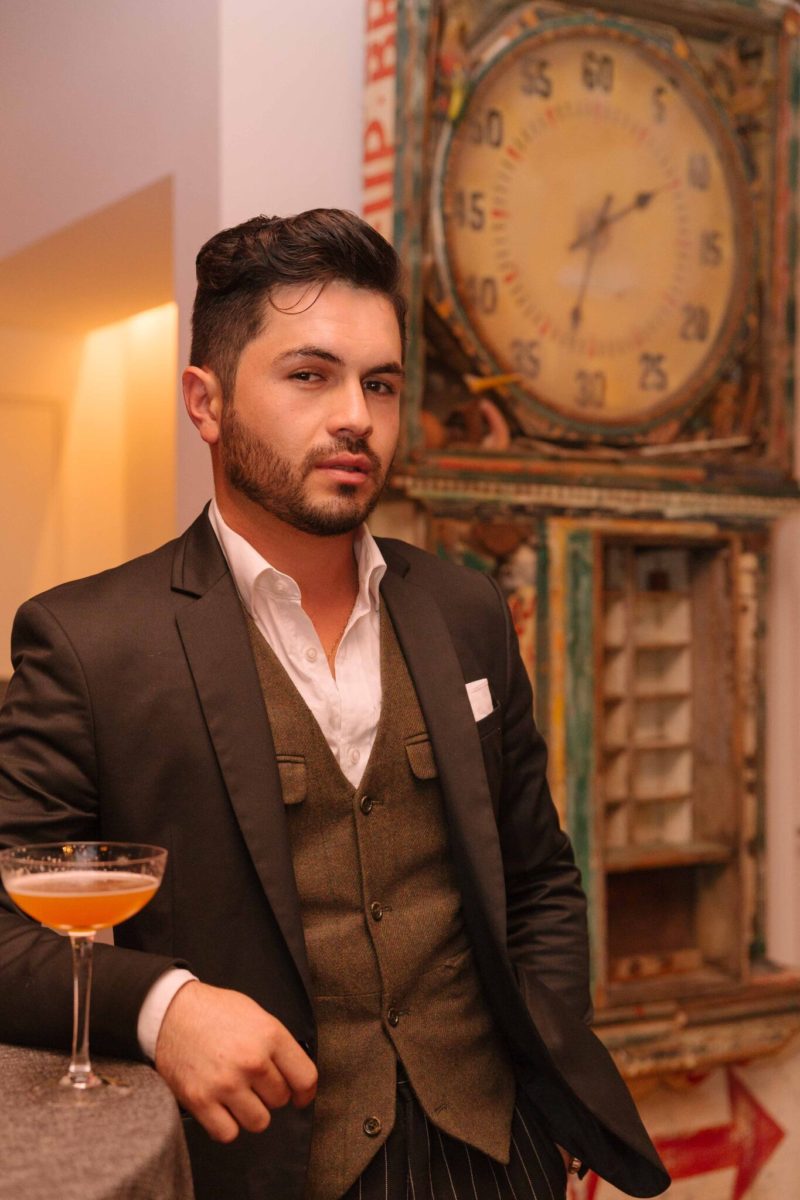 Martin Salomon enjoying the Side Chick cocktail – a riff off the Side Car – at the NYC D'USSE RE-MIXER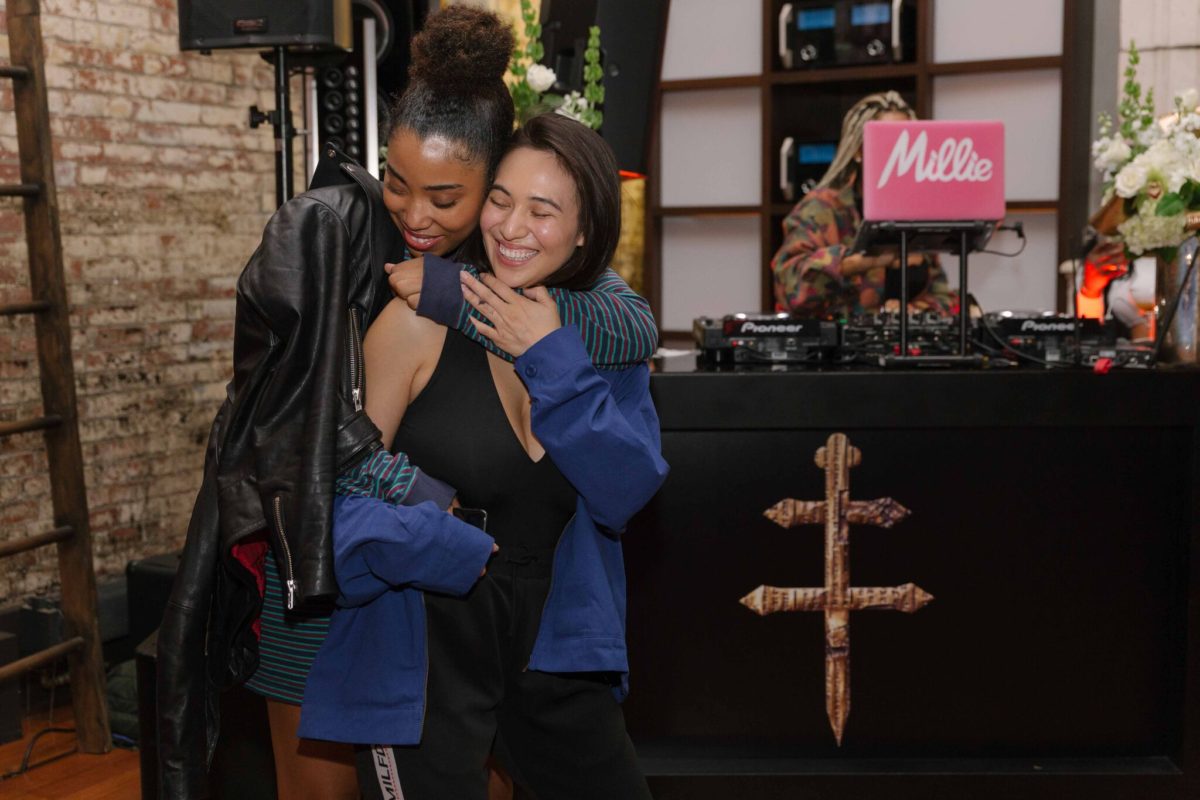 Quiana Parks and her friend at the NYC D'USSE RE-MIXER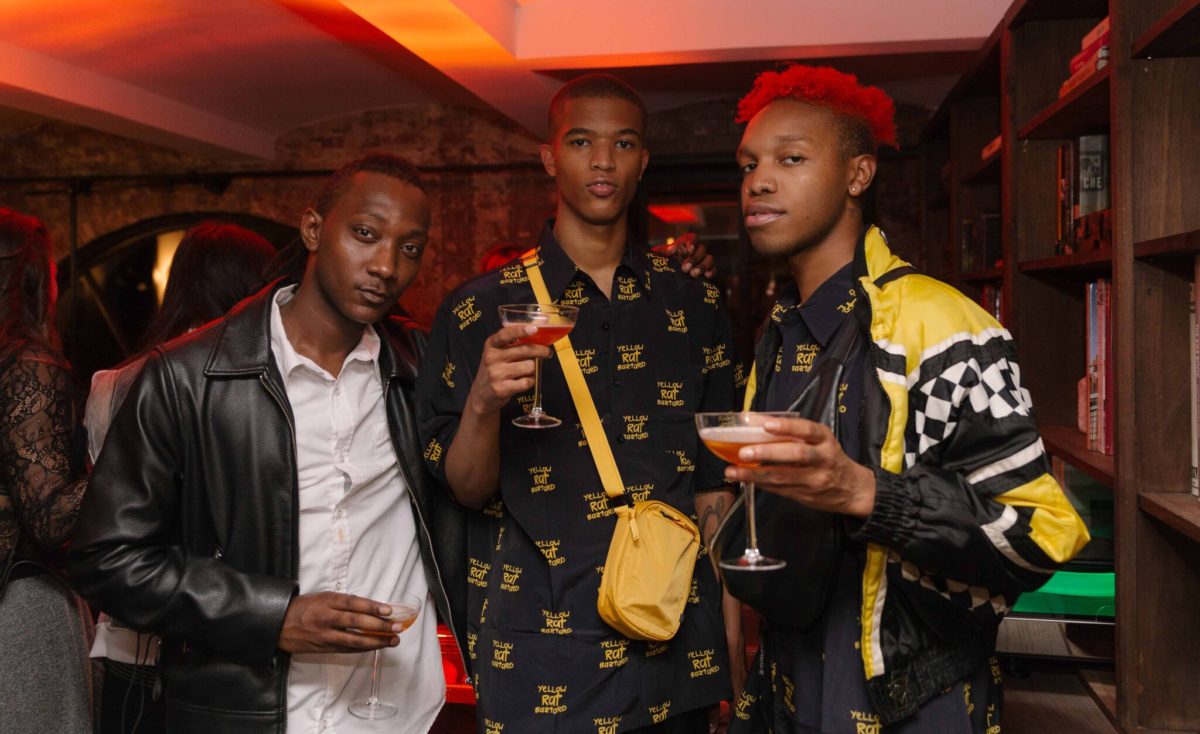 Elijah Dominique and friends at the NYC D'USSE RE-MIXER at the McIntosh Townhouse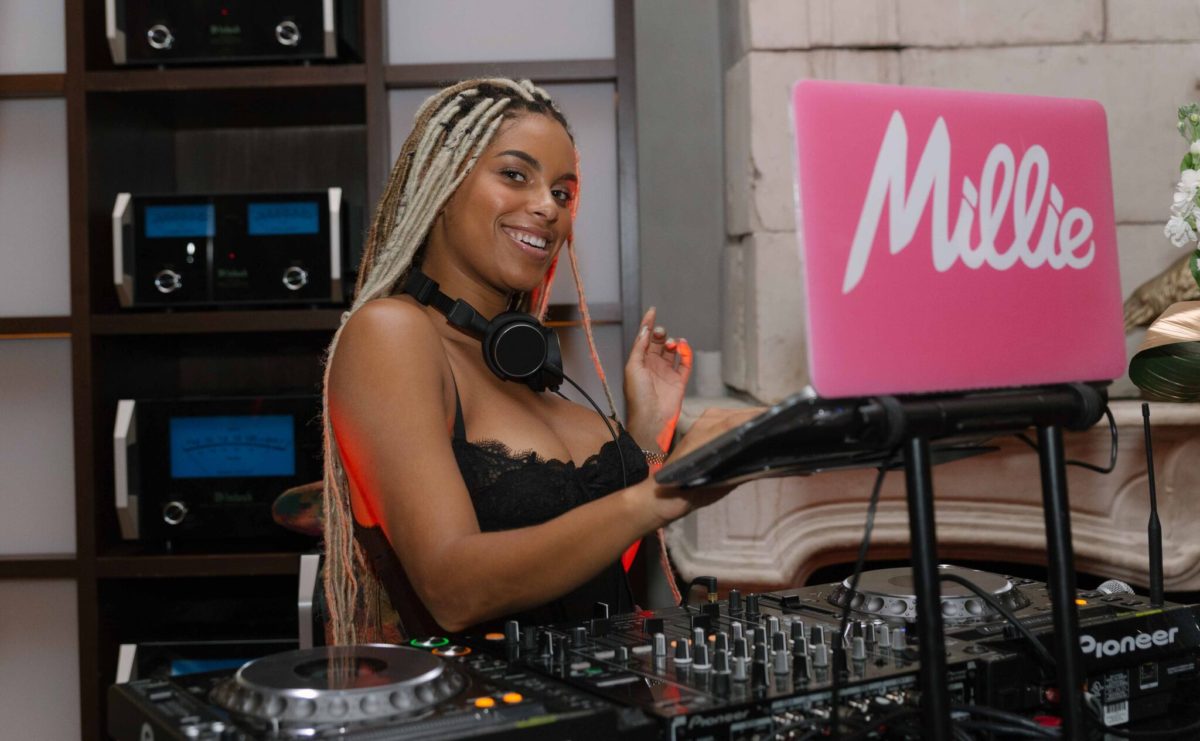 DJ Millie entertained guests with sets throughout the evening at the NYC D'USSE RE-MIXER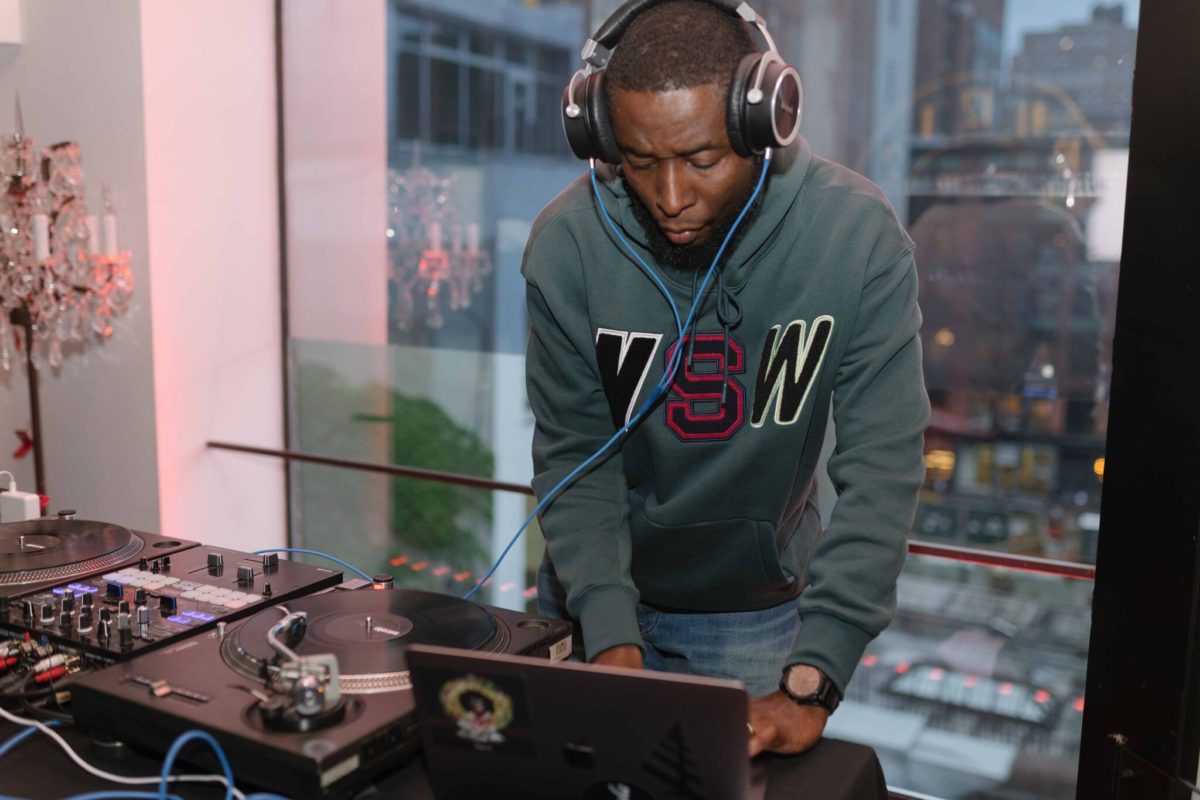 Grammy Award-winning producer 9th Wonder led guests through a DJ Masterclass using the World of McIntosh's renowned sound system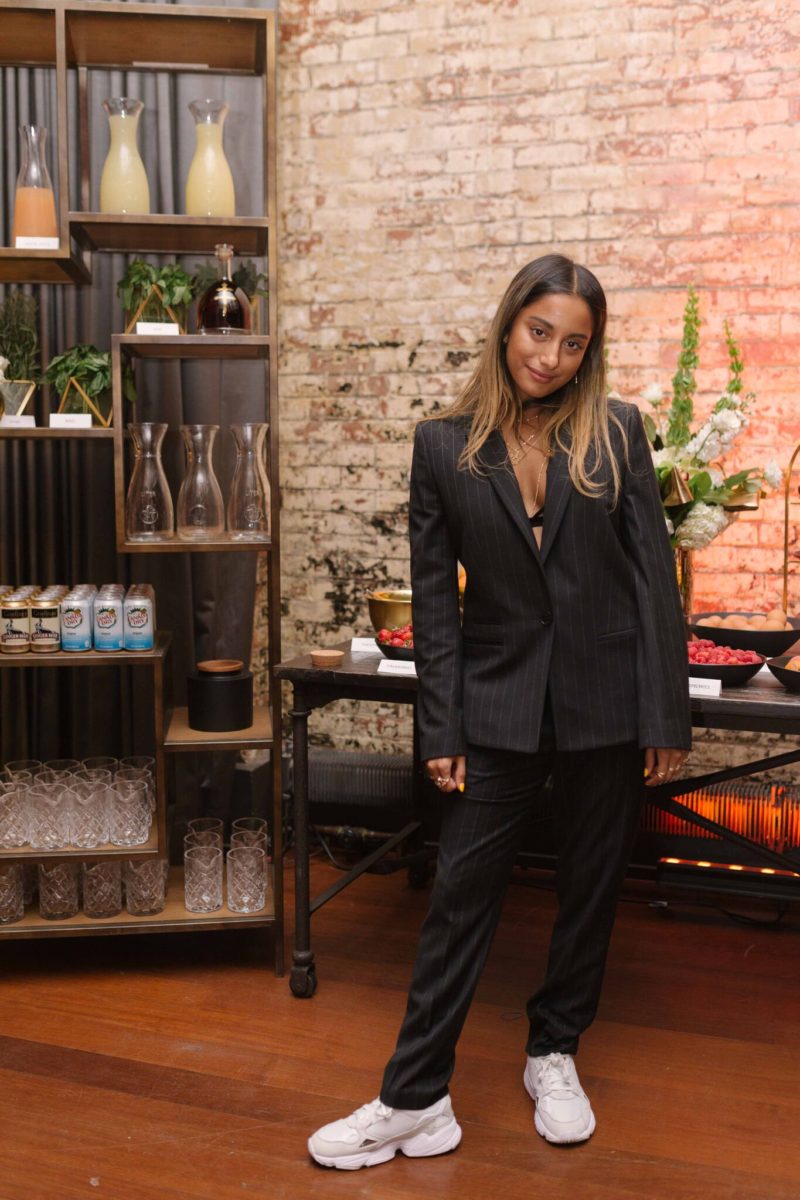 Amrit at the NYC D'USSE RE-MIXER at the McIntosh Townhouse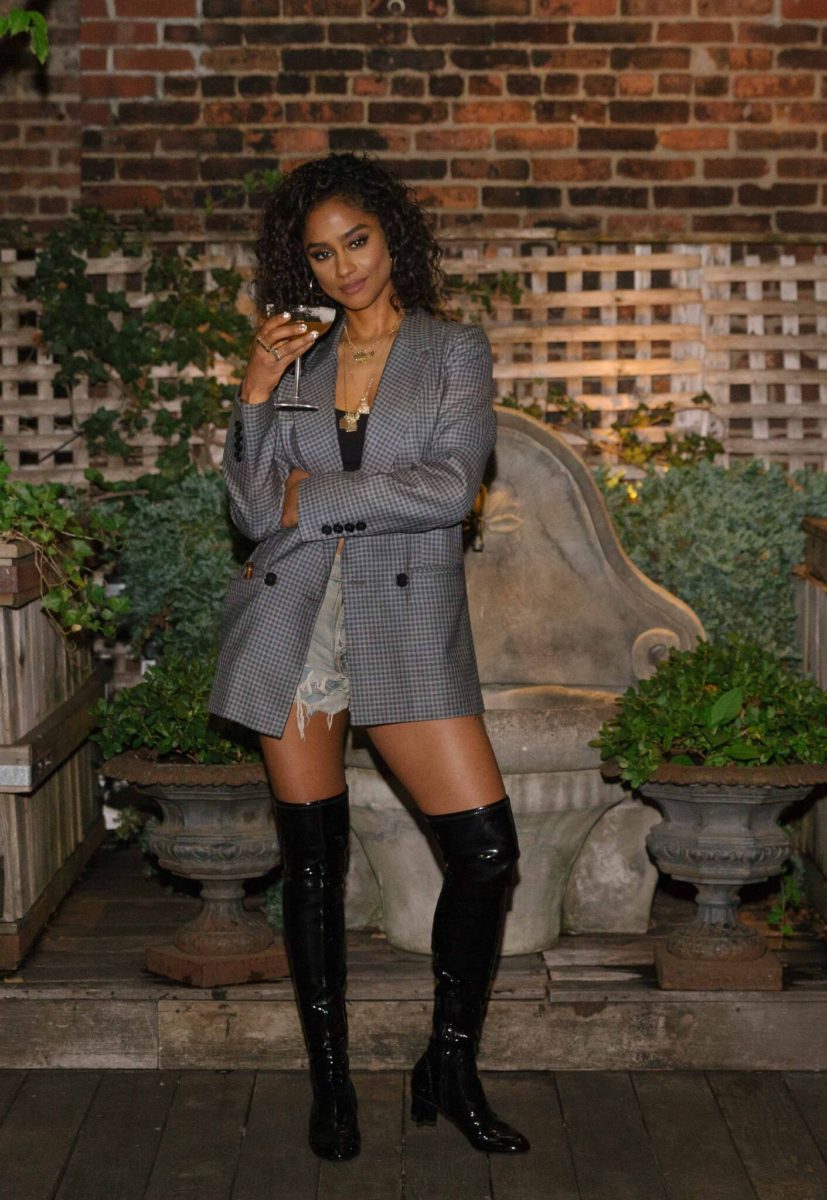 Vashtie enjoying the Side Car at the NYC D'USSE RE-MIXER