COMPANY XIV'S "NUTCRACKER ROUGE" – A BAROQUE BURLESQUE CONFECTION A HOLIDAY TREAT
DIRECTED AND CHOREOGRAPHED BY AUSTIN MCCORMICK
OPENS SUNDAY, NOVEMBER 18, 2018
New York, NY (October 24, 2018) – Company XIV, which recently presented their acclaimed production of Ferdinand: Boylesque Bullfight, will open a return engagement of their hit holiday spectacular Nutcracker Rouge at Theatre XIV (383 Troutman Street, Bushwick, Brooklyn) on Sunday, November 18th at 6 pm. Previews begin Friday, November 9. The engagement will run through January 13th.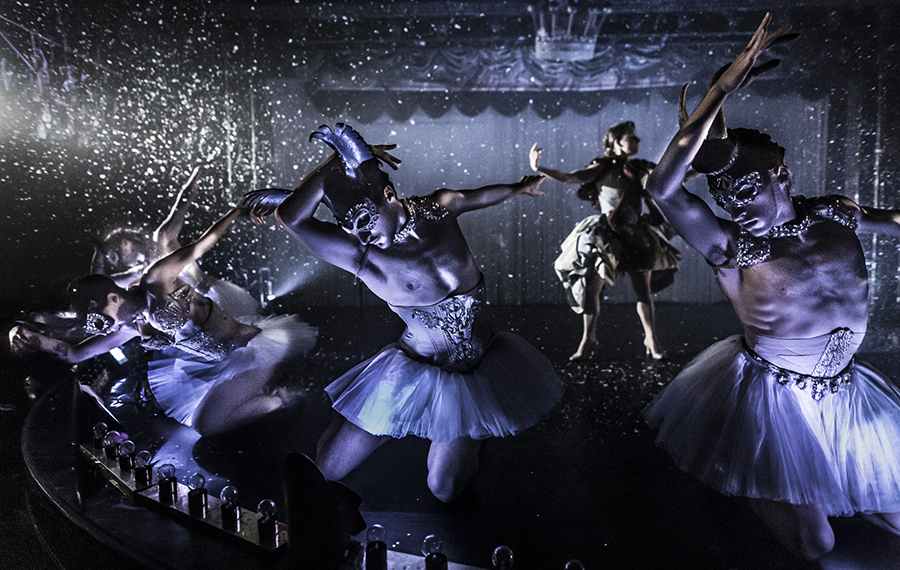 Nutcracker Rouge received a Drama Desk nomination for Unique Theatrical Experience and has been hailed as "dazzling and genius" by the New York Times, "the greatest homage ever" by Huffington Post and "the perfect hot date for a cold night" by Time Out NY. Under the direction and choreography by Austin McCormick there is no better place to spend the holidays than with Company XIV and Nutcracker Rouge. This sparkling reimagining of the beloved Nutcracker Ballet is told with erotic, sensual and opulent flair.
The cast features Allison Ulrich as Marie Claire, Michael Cunio and Storm Marrero as Monsieur and Madame Drosselmeyer along with Marcy Richardson, Jourdan Epstein, Christine Flores, Melissa Anderson, Ashley Dragon, LEXXE, Laszlo Major, Nicholas Katen, Ross Katen, Nolan McKew, Ryan Redmond, Jacoby Pruitt and Nathaniel Hunt.
Creatives include costume and set design by Zane Pihlstrom; lighting design by Jeanette Yew and makeup design by Sarah Cimino.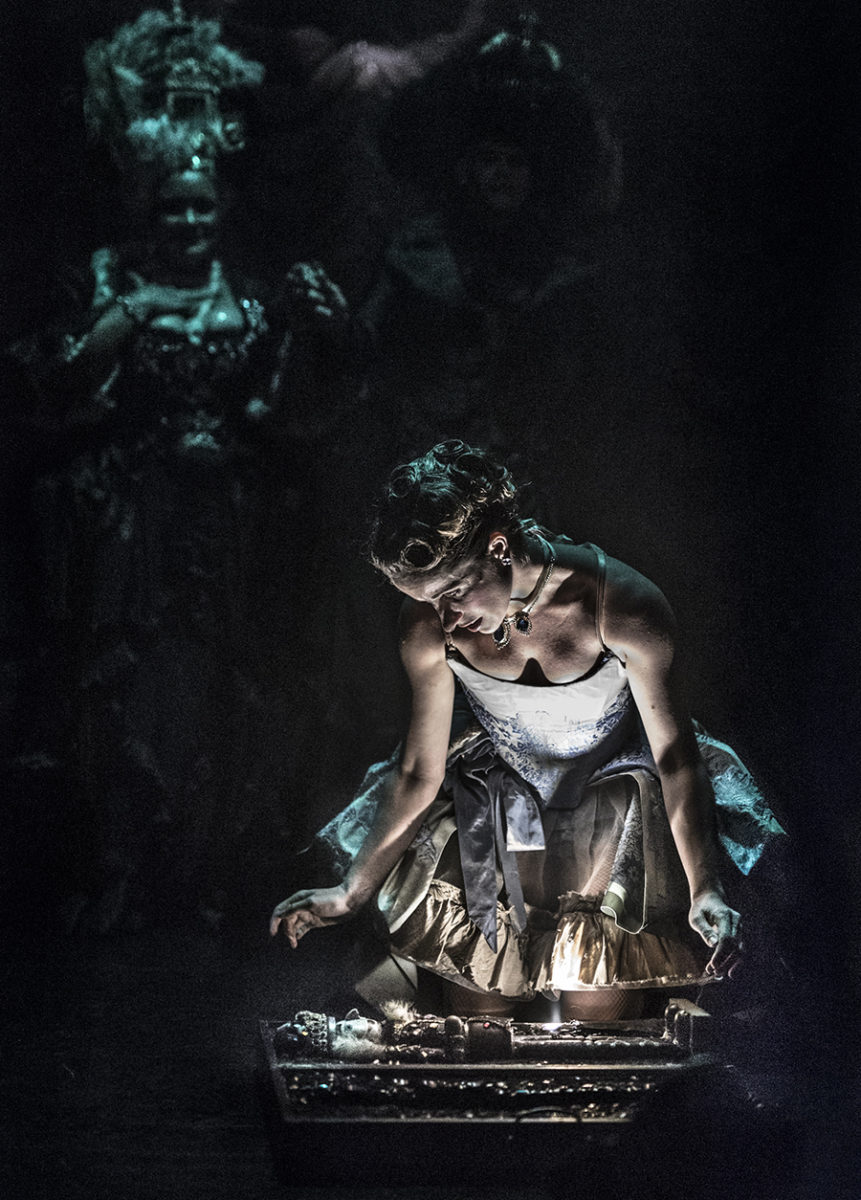 Austin McCormick created Company XIV in 2006 wowing critics and audiences alike with a unique blend of circus, vaudeville, burlesque, dance, ballet, opera, live music and lavish design. The company's productions of Ferdinand and Cinderella have become favorites. Austin's other credits include choreography for the Metropolitan Opera, Chicago Lyric Opera, Canadian Opera Company, The Juilliard School, Guggenheim Works in Progress, Gotham Chamber Opera and the Kennedy Center. He is currently represented as choreographer for Samson et Dalila at the Metropolitan Opera.
Performance schedule is Thursdays, Fridays and Saturdays at 8 pm, and Sundays at 6 pm. Tickets are priced from $65.00 to $325.00 For information and tickets go to www.companyxiv.com.