THOMAS COLE'S JOURNEY: TRANSATLANTIC CROSSING AT THE MET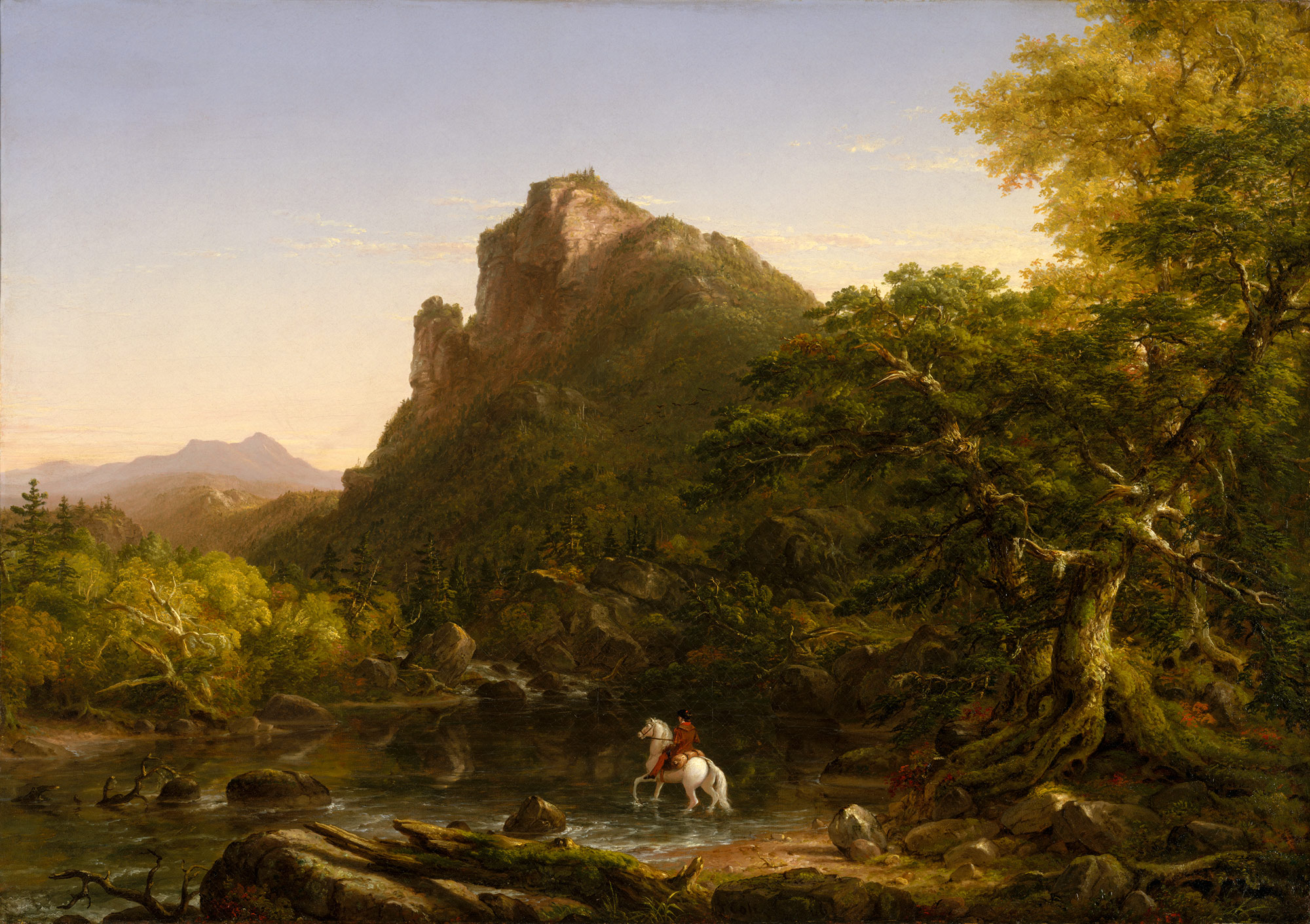 The Mountain Ford, 1846, Image Courtesy of the Metropolitan Museum of Art
_
Text by: Rishabh Manocha
All artwork by Thomas Cole, courtesy of the Metropolitan Museum of Art
Last month (Jan 30, 2018) witnessed the opening of an unprecedented exhibition, celebrating the life and legacy of English-born American artist Thomas Cole. The title Transatlantic Crossings signifies his immigrant status to the fledgling new country – the United States.
It is also reflective of embarking on a purposeful journey. The latter years would reveal Cole's significant contribution to American art.
Cole's forte of landscape painting is sublime, romantic and deeply piercing. The beauty of the American wilderness is a predominant theme of his work. But, what lies beneath that unfettered beauty is truly penetrating. From purely lyrical depictions of the landscape, of which he was a pioneer in the new continent, much of his critical work comprised of incremental narratives, often dichotomous in nature.  These narratives talk about man's penchant of incessant desires. Born in the heyday of industrialization, Cole witnessed first hand the shocking effects of mass production on the ecological cycle. The soot ridden valleys and smoke of chimneys indeed played a pivotal role in shaping his understanding of man's relationship to nature.
One of Cole's most acclaimed works, The Course of Empire depicts mankind's emergence, prosperity, and eventual diminishment. From the reeds of landscape, to the material pomp and glory of man, and finally to the disappearance into the same enigma of landscape, Cole depicts the course of so-called "civilization".  It is almost as if the series depicts the course of empire, but pays ode to the permanence of landscape.
Yet another exemplary work is The Oxbow. Here, Cole depicts the tamed nature of landscape in juxtaposition to the lush and rampant existence of nature. The cropped fields of Massachusetts set against the northwestern forests depict American landscape as a panoramic refreshment.
As one looks at Cole's work and himself as the patron of the Hudson River School, one begins to delve deeper into the subject of dichotomy. It is apparent in his first generational roots as an immigrant, having founded the first institution of its kind in the United States. It is apparent in his usage of landscape as means to distinguish the contrived and the natural. And, it is apparent in his choice of human depictions in composition, most times either sparse or plenty.
The exhibition also includes direct comparisons between his work, and the work of his contemporaries JMW Turner and John Constable. The influence is indeed apparent, but the perspective is rather anew. It isn't though his work isn't impressionistic  in technique like Turner's or largely painterly like Constable's. However, his work is more than just the interplay of paint and canvas. It is but an assessment that's made through each landscape. The exhibition runs through May 13, 2018.
_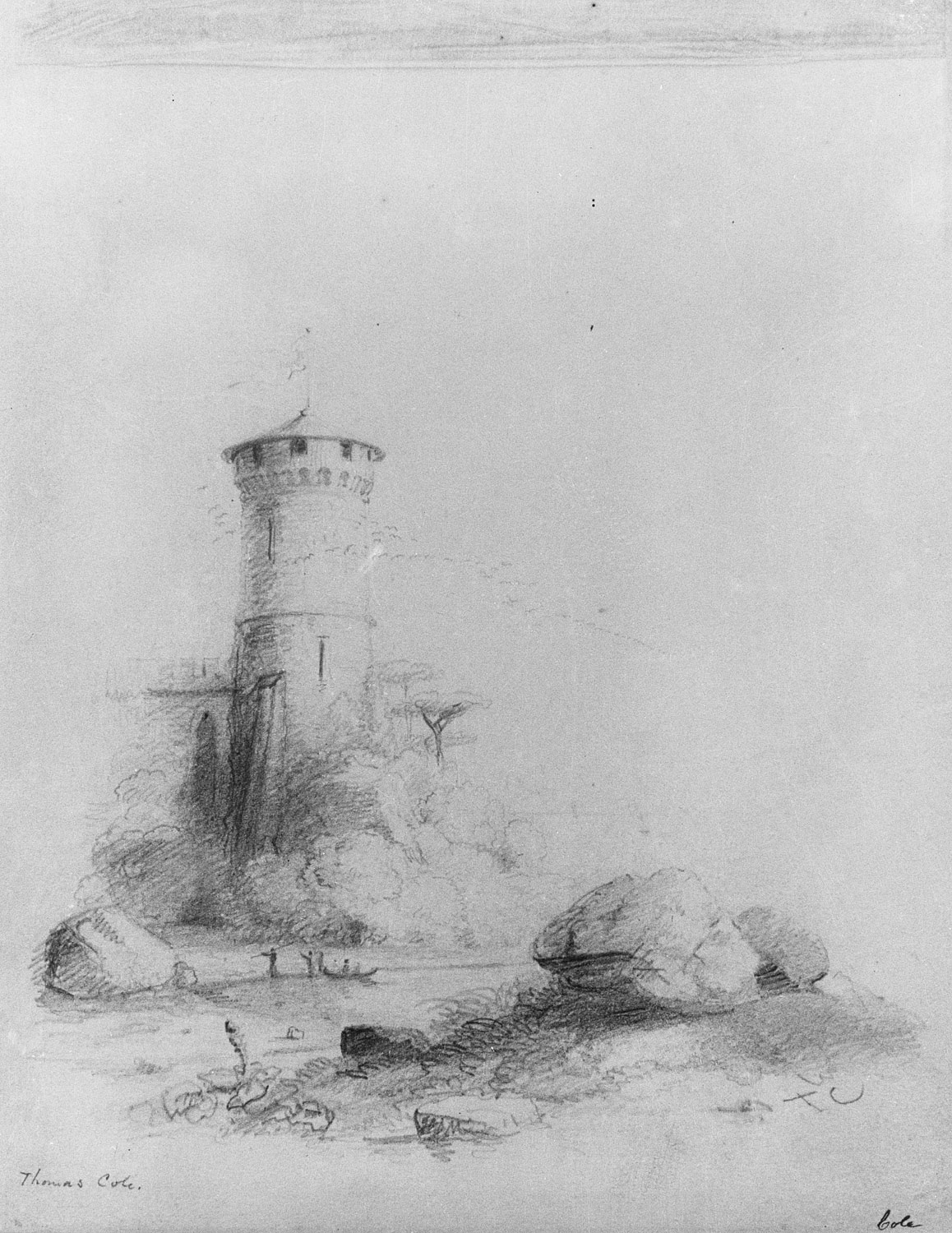 Landscape with Tower (from McGuire Scrapbook),  Image Courtesy of the Metropolitan Museum of Art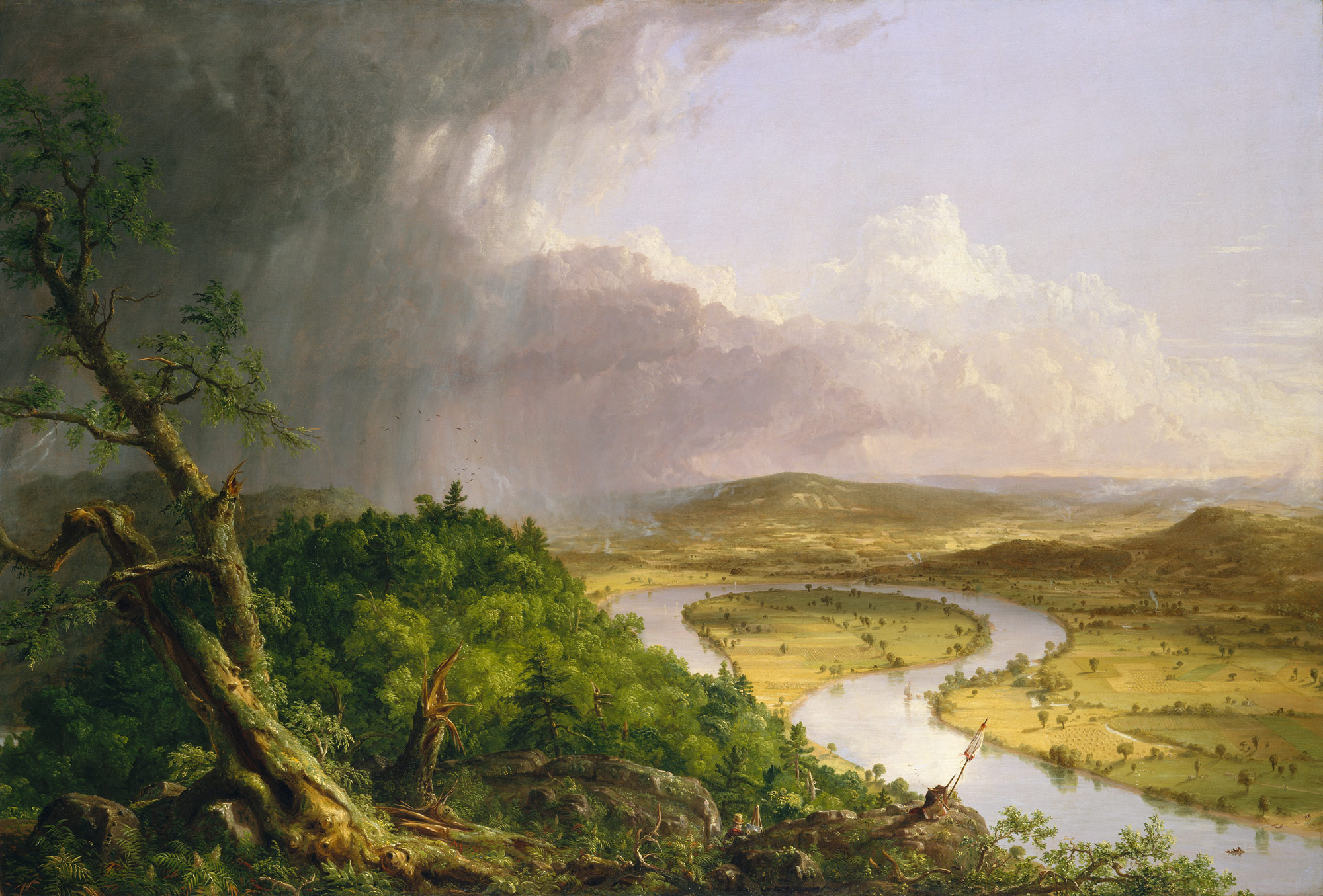 View from Mount Holyoke, Northampton, Massachusetts, after a Thunderstorm—The Oxbow, 1836, Image Courtesy of the Metropolitan Museum of Art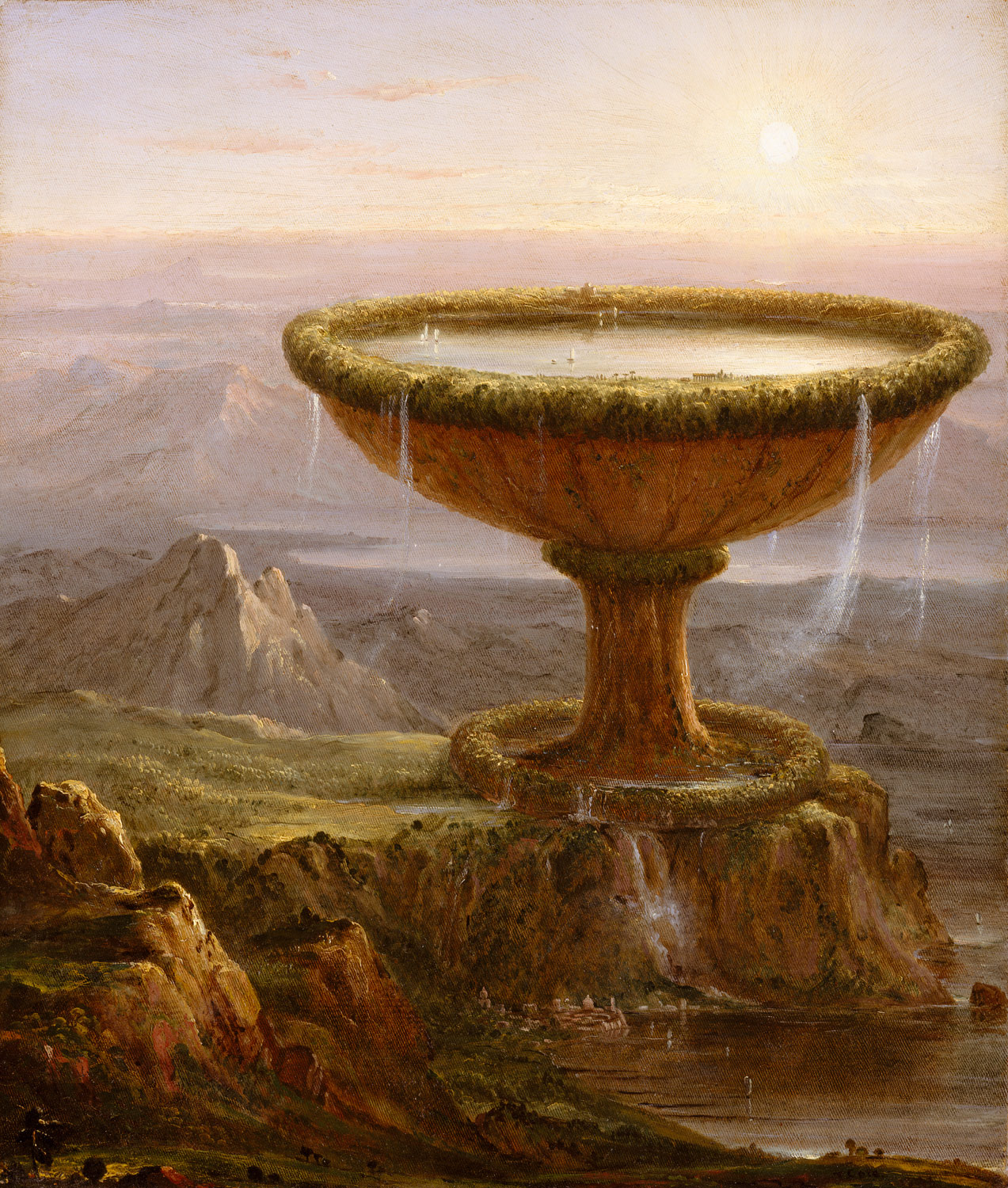 The Titan's Goblet, 1833, Image Courtesy of the Metropolitan Museum of Art
 For more information regarding this exhibition and more, please visit www.metmuseum.org