IN THE HEIGHTS STAR MELISSA BARRERA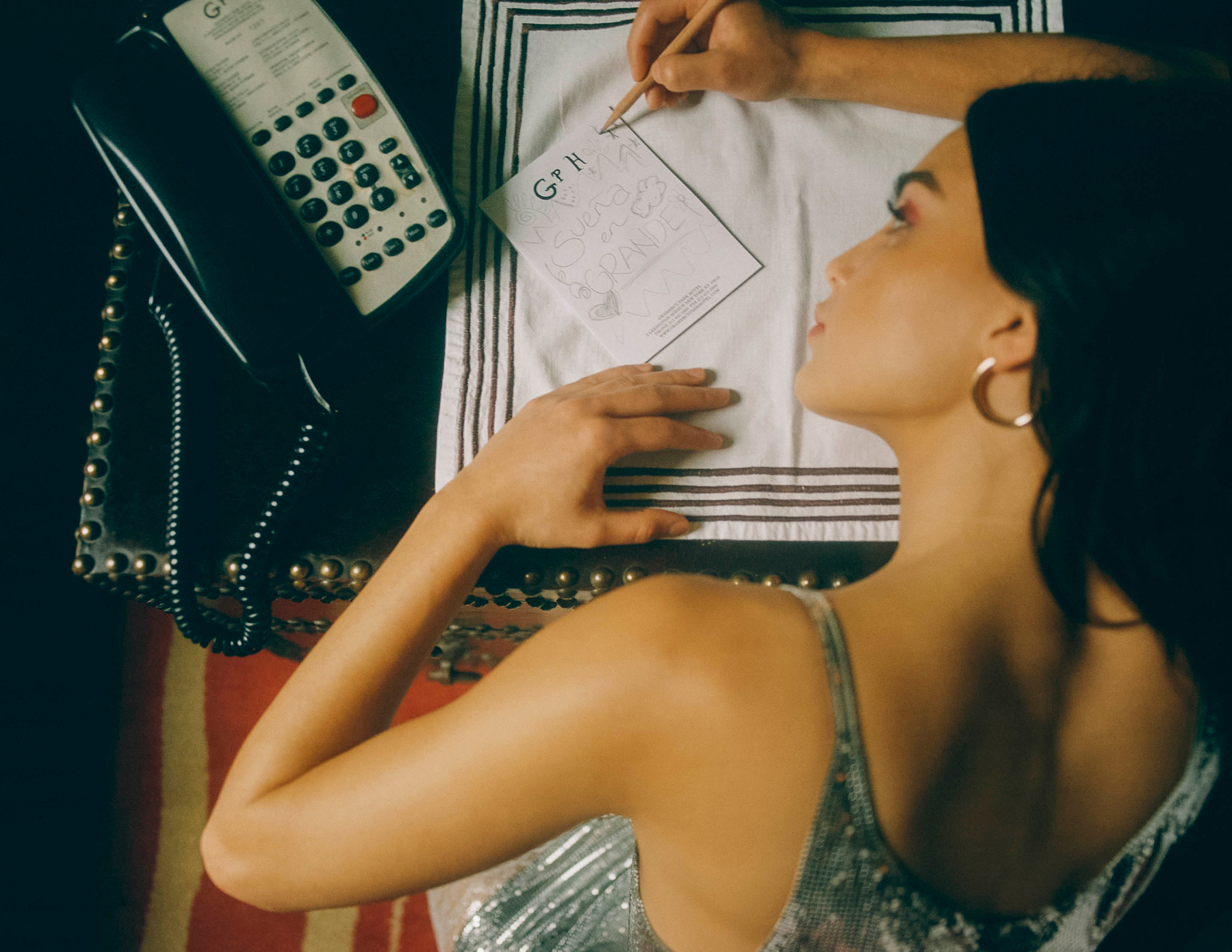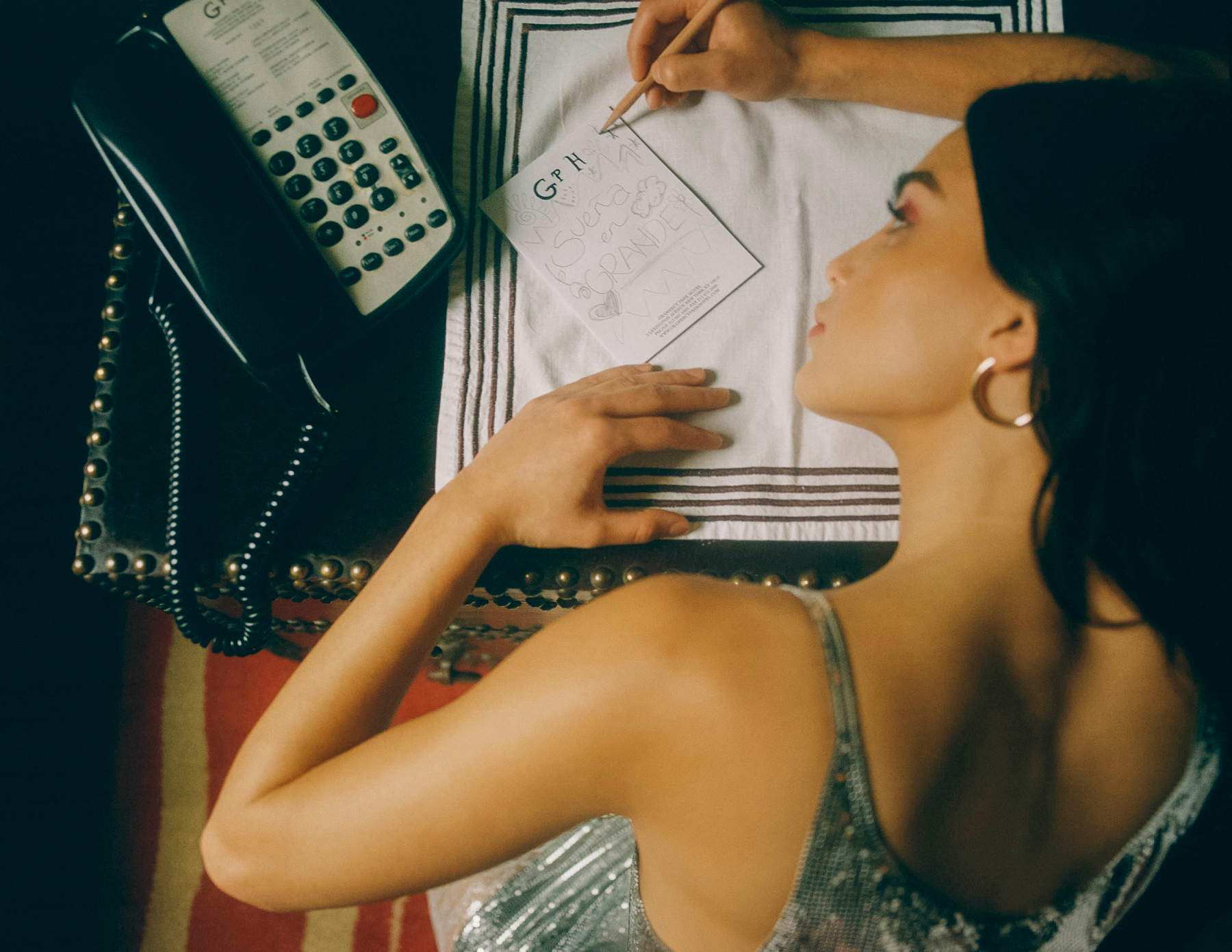 Dress – Paco Rabanne
Photography by Dennis Tejero @ ADB Agency
Styling by Marc Sifuentes
Makeup by Talia Sparrow @ Kalpana NYC
Hair by Cameron Rains @ Forward Artists
Interview by Evan Ross Katz 
Melissa Barrera, one of the leads on Starz's Vida and the upcoming film adaptation of Lin-Manuel Miranda's In The Heights, opens up about her journey to success and prioritizing her Latin roots within and outside of her work.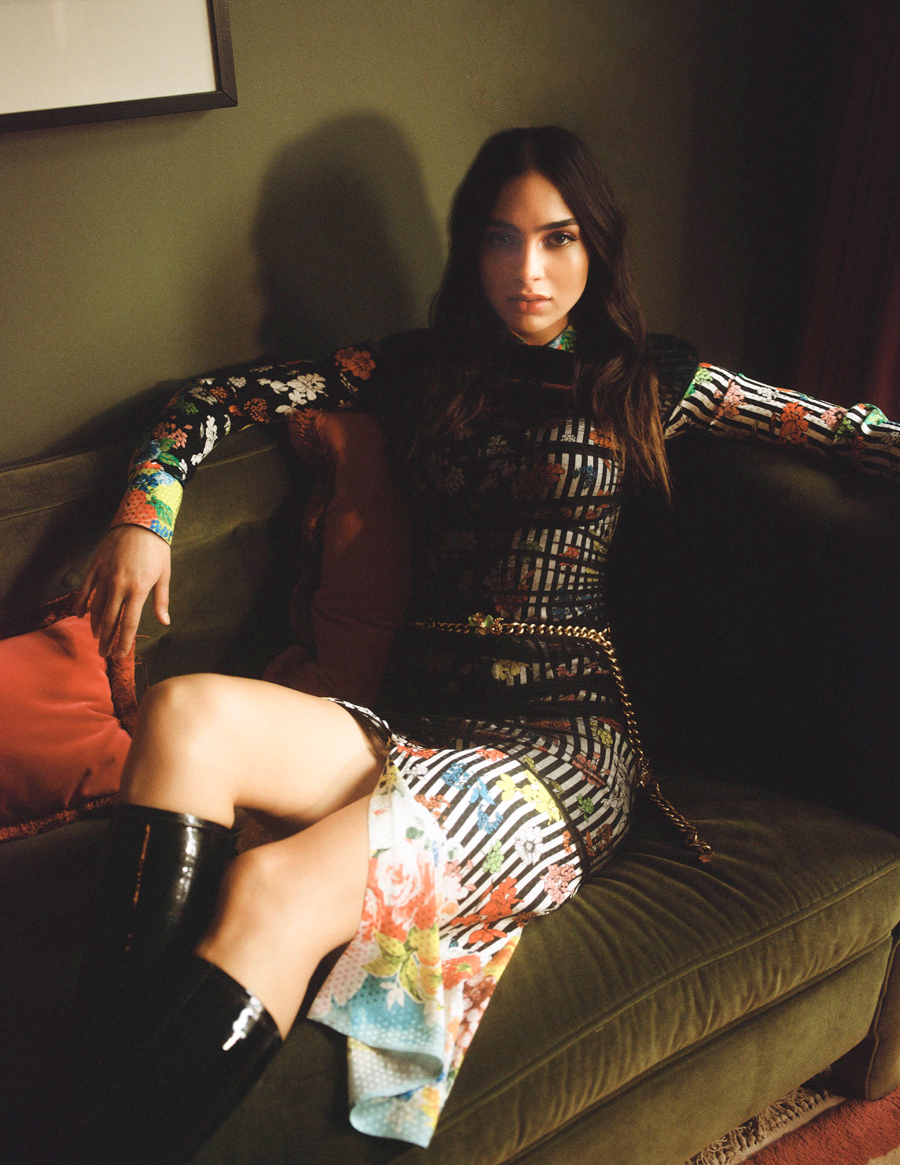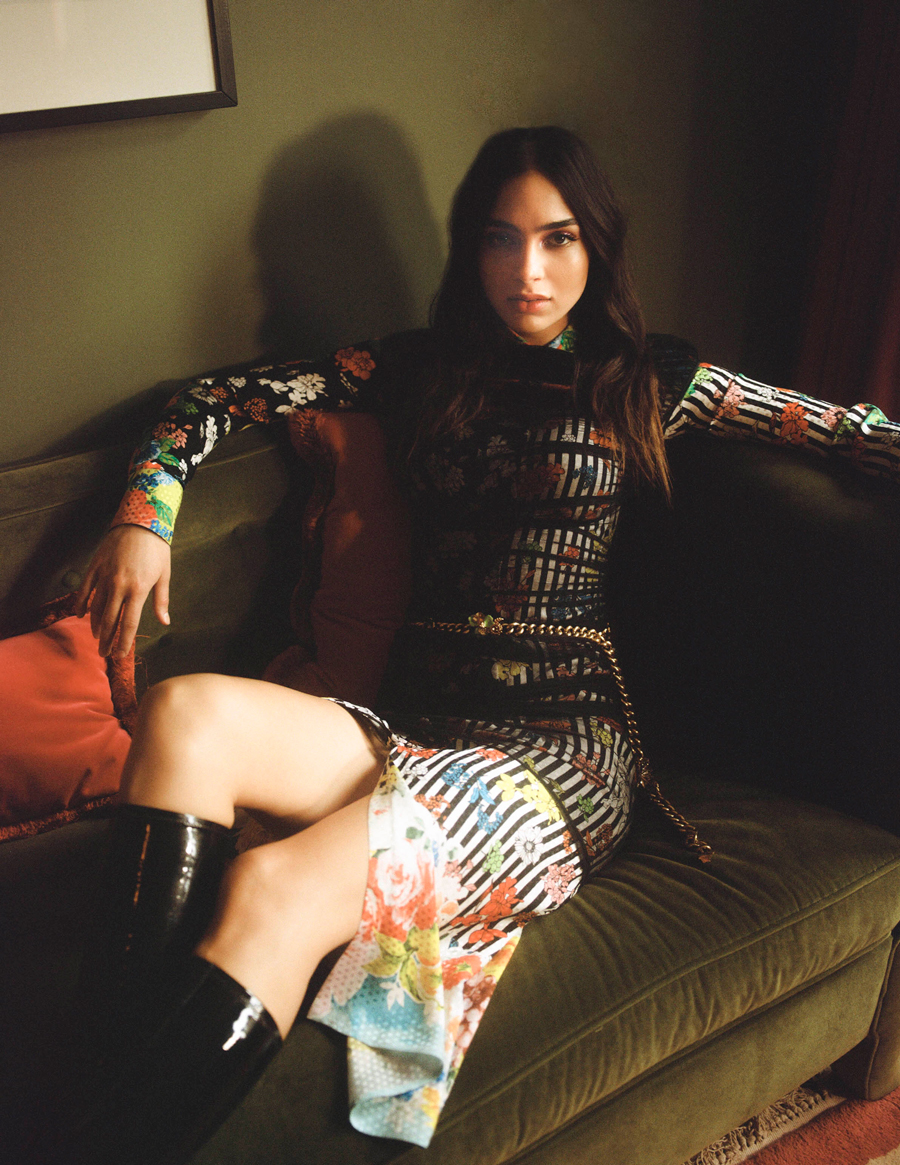 Dress, Belt and Boots by Versace
"It feels like so much more than an acting job," Melissa Barrera says of her starring role on Starz's hit series Vida. "I feel like it was a gift that I was given." Barrera stars as Lyn Hernandez on the series which was recently renewed for a third season. "Barrera's performance in particular blooms with searing clarity," Vox wrote. The Hollywood Reporter called Barrera's performance "absurdly funny." The A.V. Club called the actress "a force to be reckoned with." 
"It's important to see Latin stories out there and to see the dreams that our people have and how hard we work. There's more to us than just the negative things you see in the media or what certain people want to say about Latinx people." But it's not just Barrera's work on Vida. Whether her upcoming role in the film adaptation of the Broadway musical In the Heights, her time on popular telenovelas like Siempre Tuya Acapulco and Tanto Amor or in regional theater productions in her hometown of Monterrey, Mexico, much of the conversation with Barrera seems to circle back to her Mexican roots—and it's no coincidence.  
"I'm Mexican. I'm fully Mexican. I was born and raised in Mexico and now I happen to work in the United States. And I am proud to be a part of this Latinx wave of shows and films that are finally starting to get made and people that have never seen themselves represented on screen are finally getting to see themselves and I get to be a part of it. So I feel that it is important to wear my identity on my sleeve and be one of the faces of this movement and help people see themselves because a lot of people have felt erased in their stories or their stories are never told. I feel like it's a responsibility of mine to be a voice for those people who have not had one for so long. And I want to."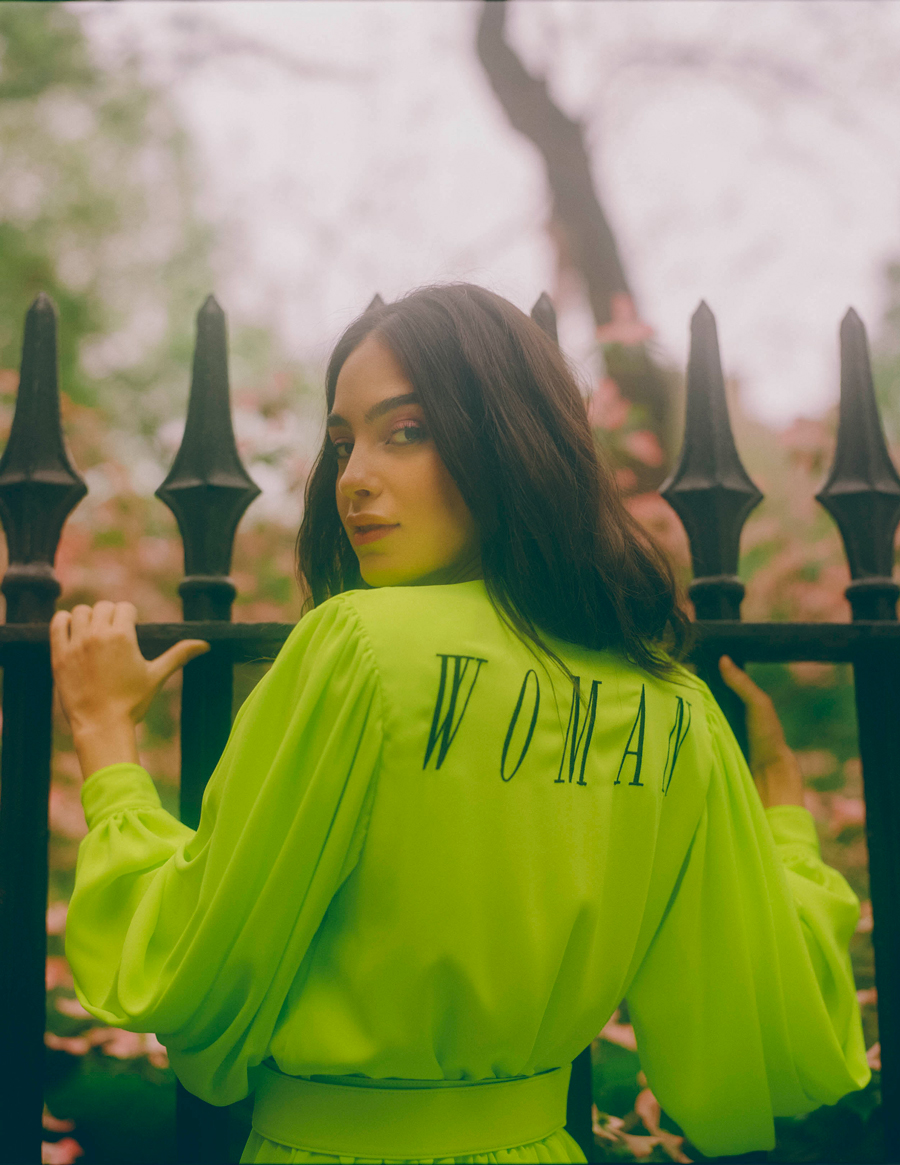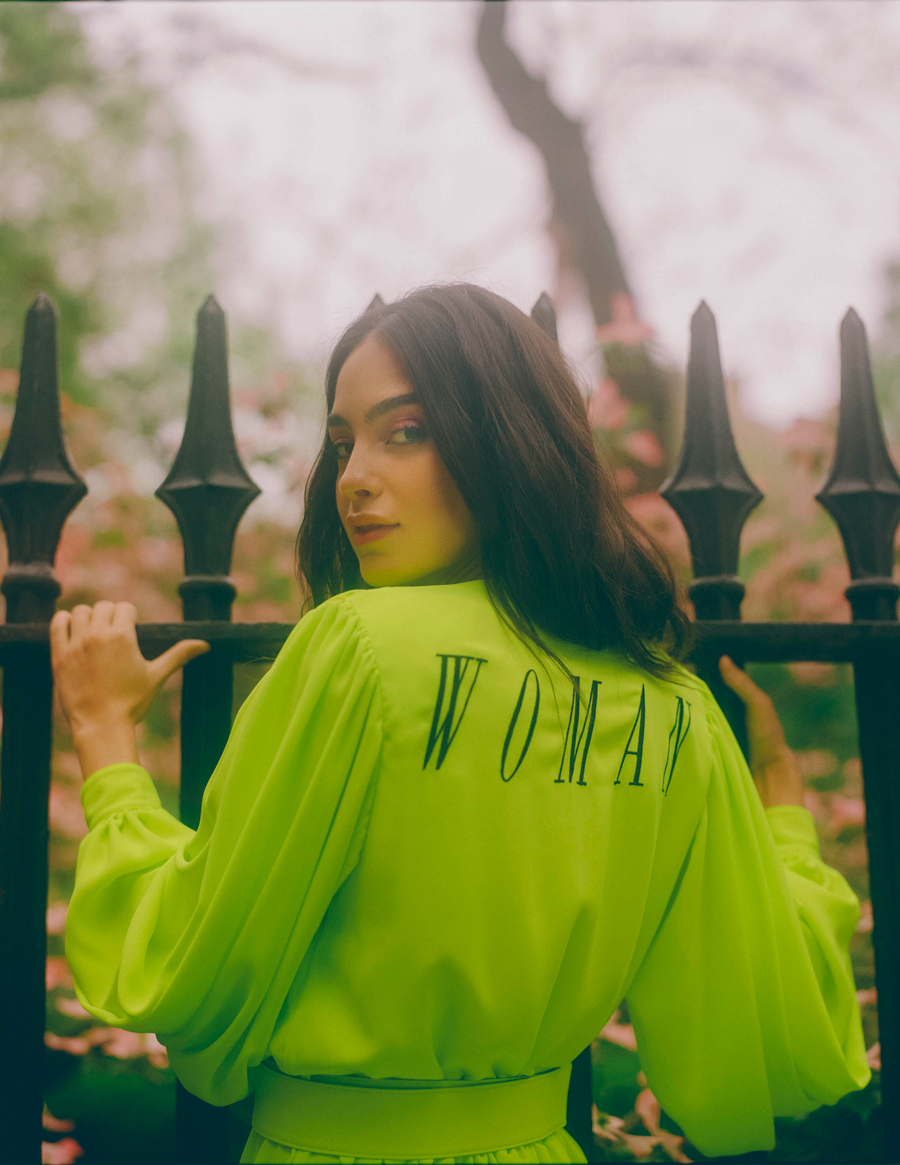 Dress by Off-White
It's this passion that emanates from Barrera, who thinks long and hard before responding to questions, constantly aware of the possibilities and pitfalls of a first impression and desiring to represent both herself and her roots with pride. This, according to her friends that I spoke with, is the Melissa they've always known. 
Though acting and singing seemed like the natural trajectory from an early age, Barrera did not limit her possibilities. "There was a point where I wanted to be a doctor," she says, adding that architecture, interior design, even biomedical engineering were all career aspirations at various times. "I even at one point wanted to be a secret agent. I've wanted to be so many different things throughout my life. But that's the thing about being an actor, you get to be everything." 
She started auditioning for local regional productions in high school and was quickly cast in a musical version of Romeo and Juliet in Monterrey. That was her first taste of the rigor of the theater: working six days a week, with two-shows a day often the norm. It didn't dissuade her, only making her hungry for more. She furthered her education attending New York University to study theater. She left New York University's prestigious CAP21 musical theater program two years in after making it into the top 20 on La Academia, a popular Mexican competition reality series that catapulted her star meter. 
"That show definitely prepared me for the industry. It was a very difficult experience because it brought all my insecurities to the surface. It made me doubt if I had what it took to be in this business. It made me fight for it really hard. I'm very grateful I had that experience, even though sometimes I have PTSD about it. Whenever I have to sing in public I get stage fright and I never feel good enough because of all of the harsh judgments I had while I was on that show." But she's careful to stress the positives that came from it, like learning to fight for her dream. It's also the place where she met her future husband, musician Paco Zazueta.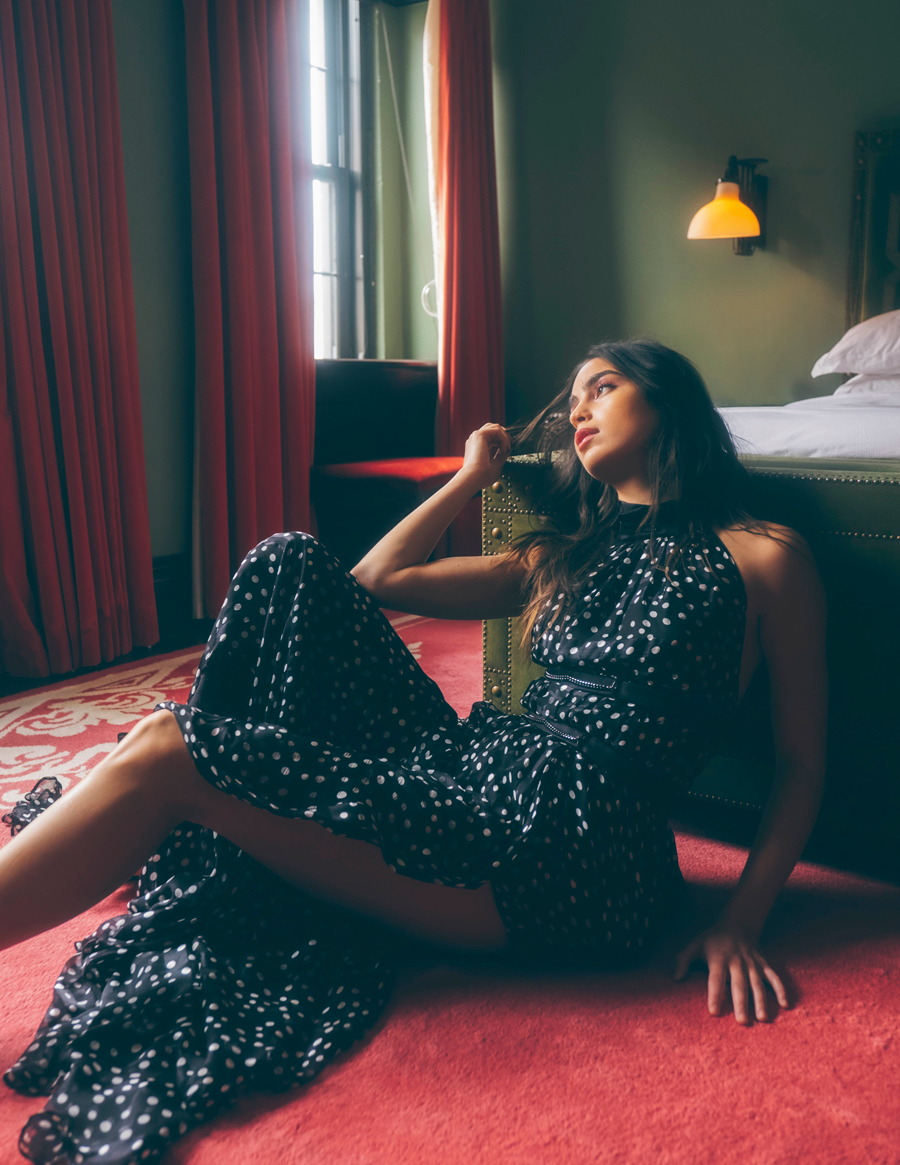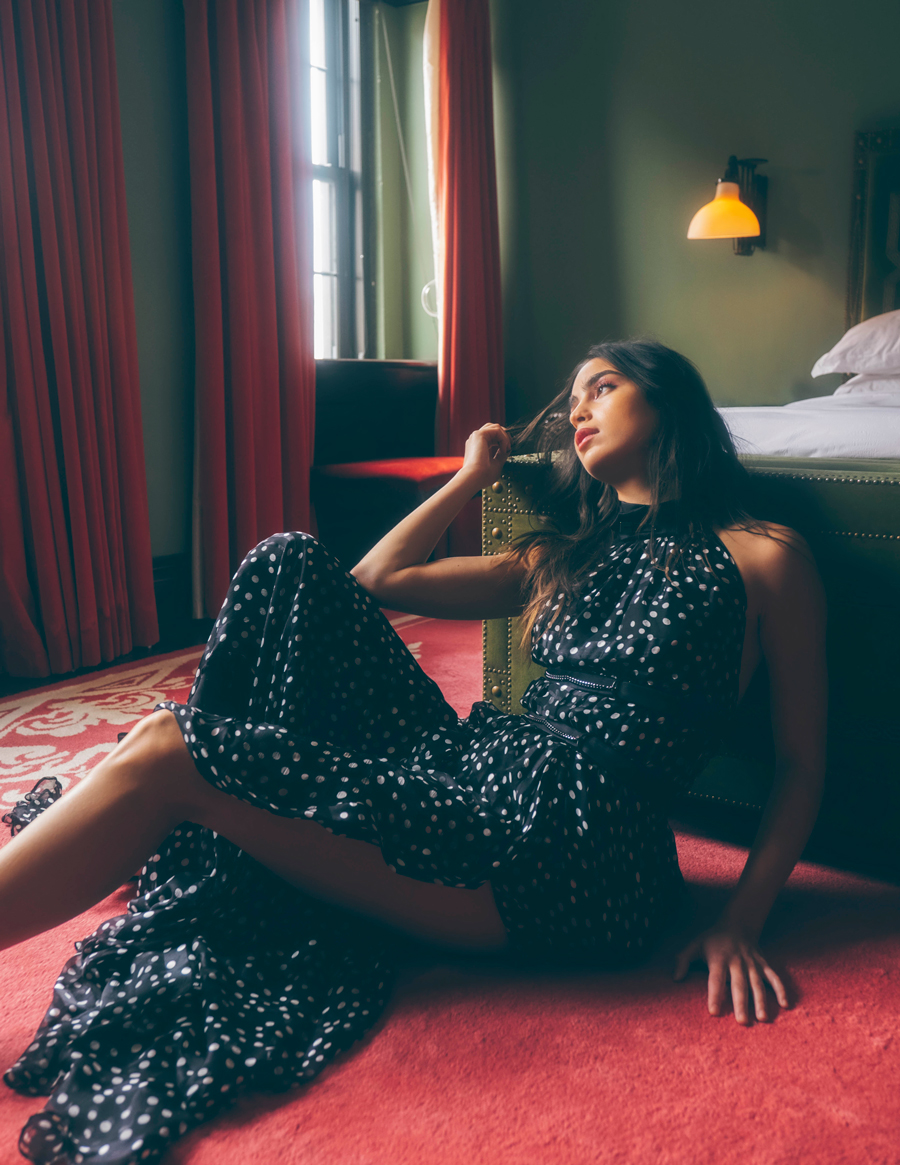 Dress by Georgine
That show proved a career springboard, landing her roles in a number of popular telenovelas. "I've always felt that telenovelas, especially in Mexico, are looked down upon as a genre….but I personally love them," she says, describing the rigor of the production process as boot camp. "It's literally shooting 30 scenes a day, one after the other, and it forces you to go through a crazy rollercoaster of emotions, more so than anything else I've ever done. I think because of that school of telenovela, it made everything that's come after much easier for me."
And thankfully, the "everything" that has come after has been plentiful, from Vida to a recently-announced contemporary reimagining of the opera Carmen opposite Fifty Shades of Grey star Jamie Dornan, to the upcoming In the Heights, a role Barrera has been eyeing for over a decade before she was cast. "I remember going to see it on Broadway at least ten times. I remember the first time that I saw it, what I felt, it was as though my heart was going to explode with pride and hope. All my dreams of being on Broadway after seeing that show just felt so much more tangible." From there, she set out to be casted, attending open calls for the show, but never quite landing a spot…until now, nearly a dozen years after the show's first bow on the Great White Way.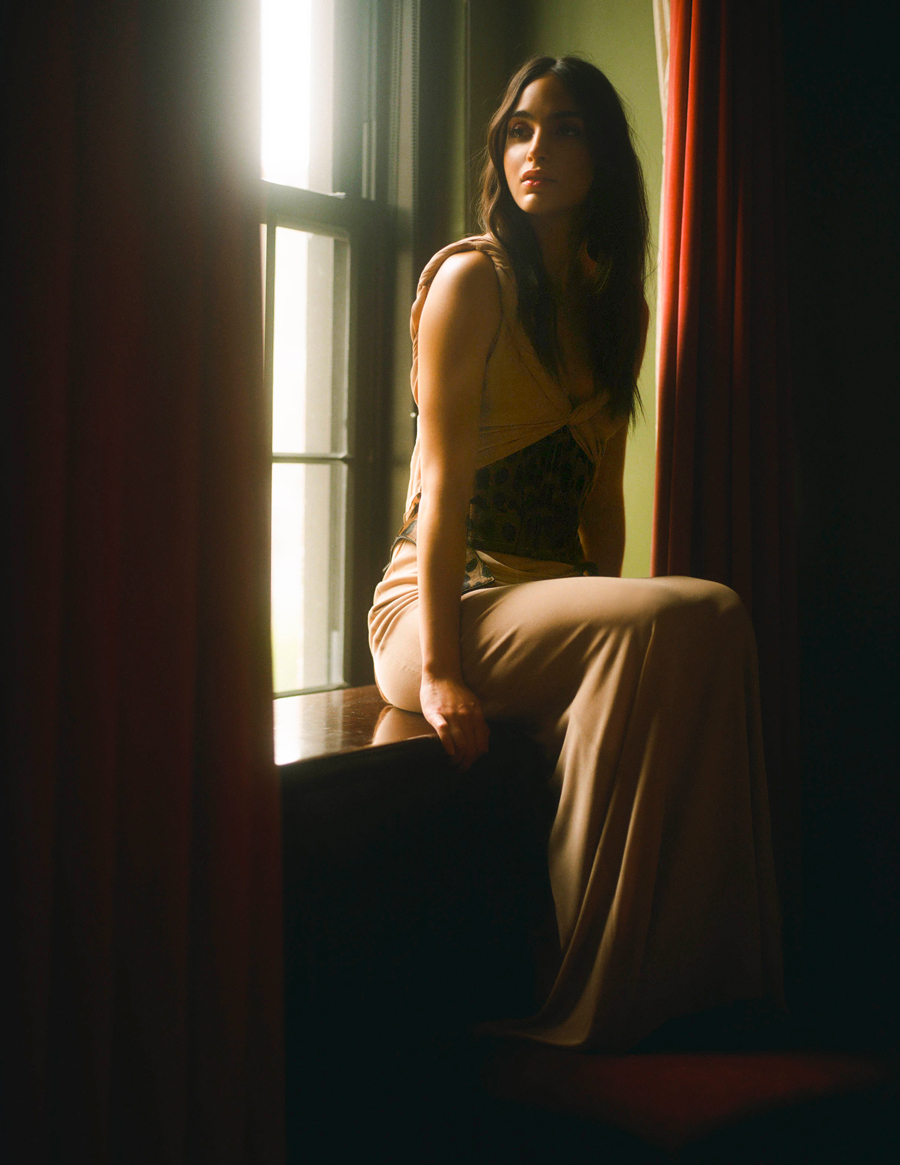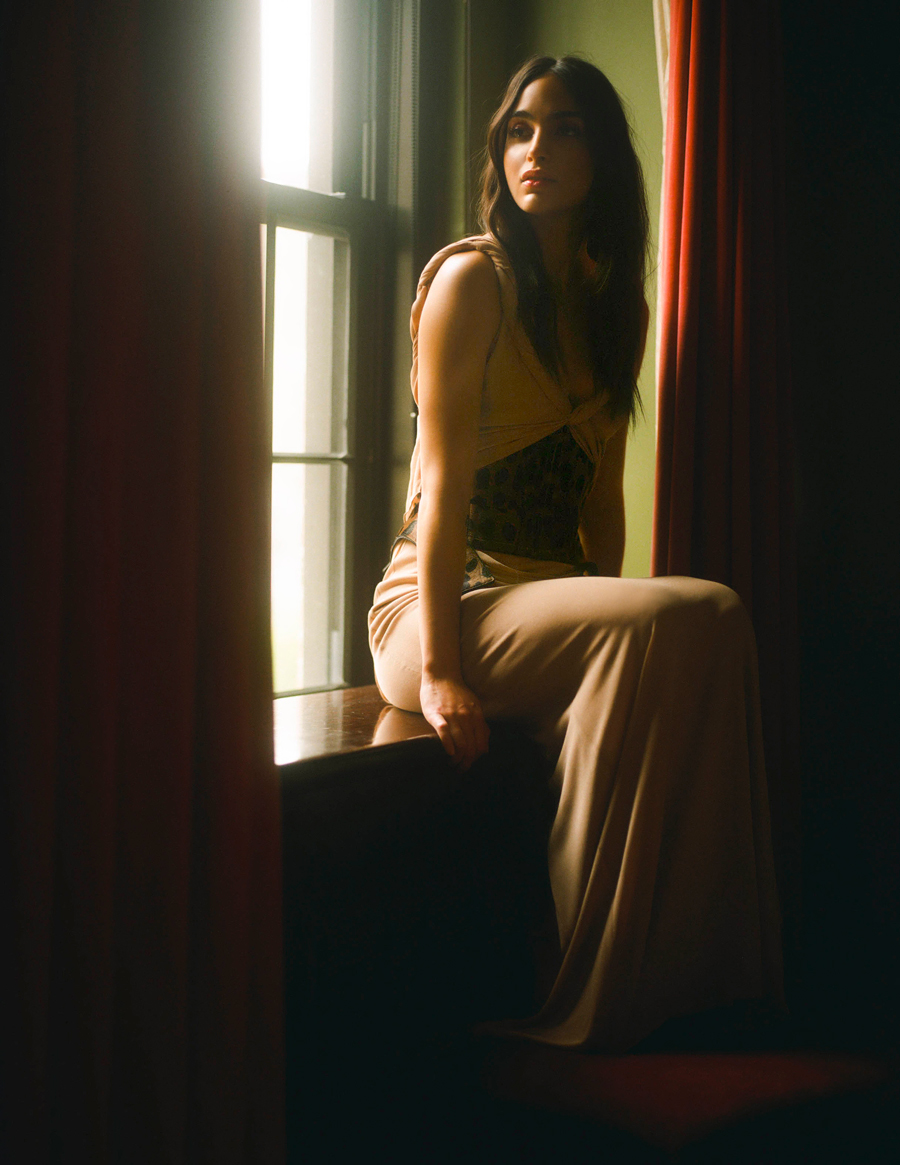 Dress by Tom Ford
"It's going to be very different from the stage version," she says of the movie, set for release next summer. "It's been updated to reflect the situation of immigrants today, so it has appropriately been adapted to take place in 2020." For Barrera, it's about leveling out the audience with the content, noting the disparity between Latinx content consumption and shows casting Latinx actors, created by Latinx people and/or telling Latinx stories. To that end, Barrera says she hopes to begin producing her own work down the line. "Because [Vida creator] Tanya [Saracho] gave opportunities to people like me, I'm going to make sure that I follow in her footsteps."
And with that, Barrera is back to set to shoot the final week of filming In The Heights. Though she's not filming any scenes on this particular day, she says she just wants to be around it all, near the cast, watching the process unfold around her. Like much of the pride Barrera so often spoke about, it's not necessarily about her, but about who she can be to and for those who come after her.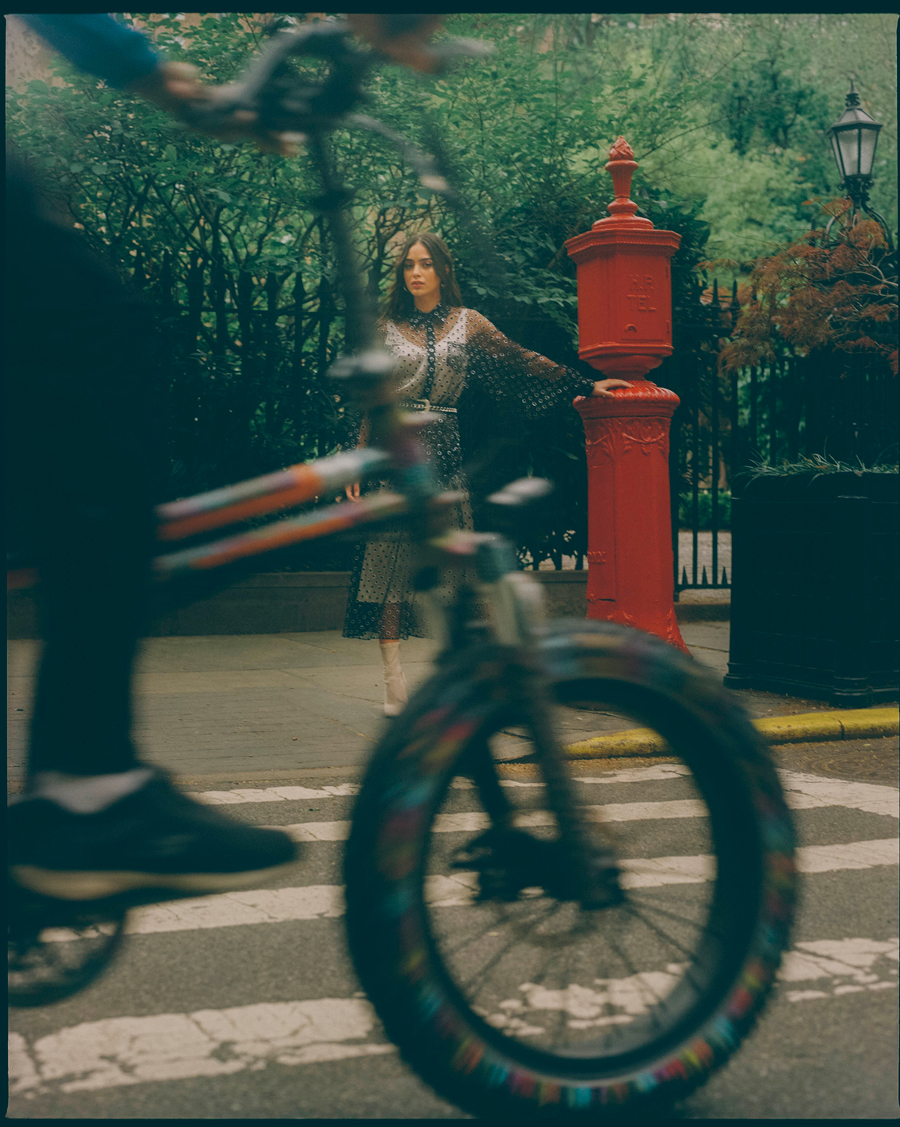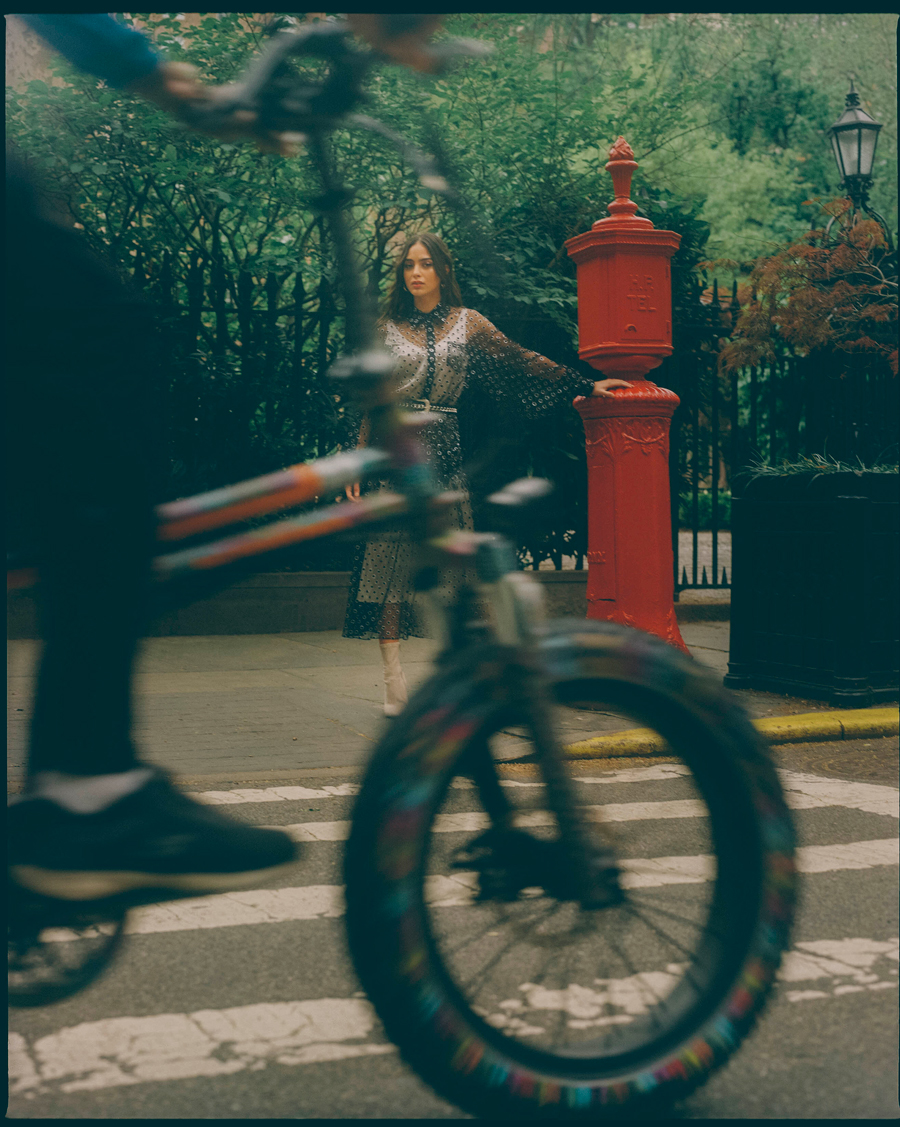 Dress by Victoria Hayes
Interview from Issue 12 of IRIS COVET BOOK available in stores and online by clicking —> HERE!