STUDIO VISITS: ANA KHOURI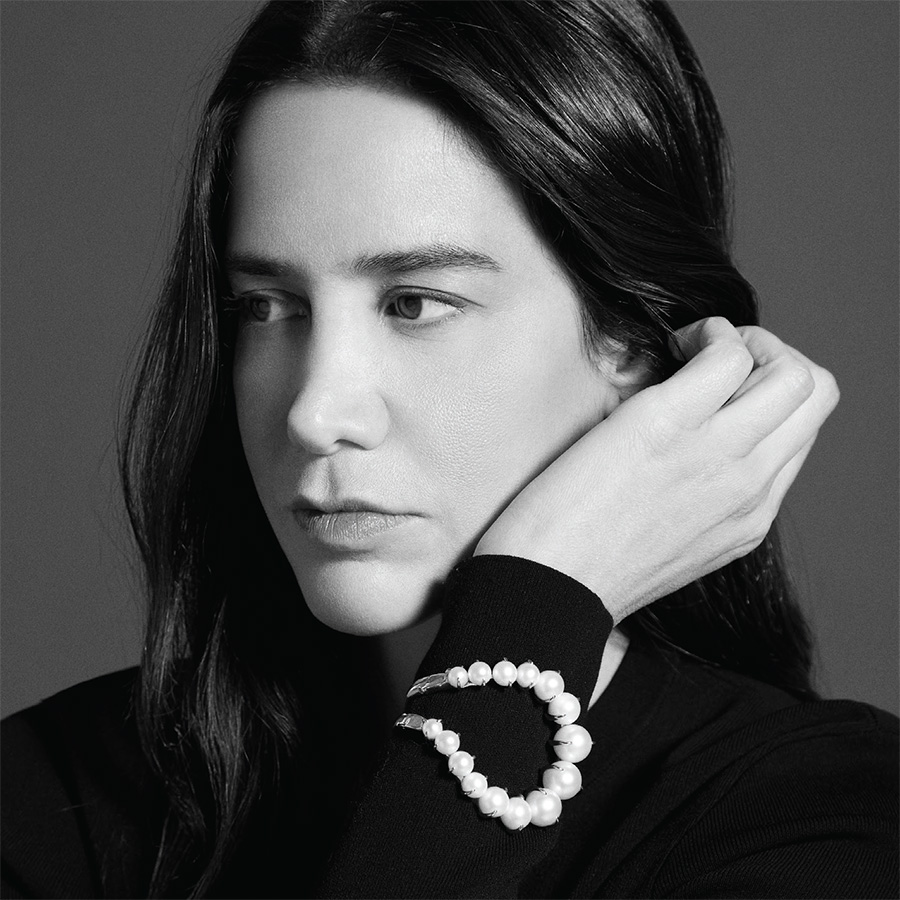 Sweater by Celine, All Jewelry by Ana Khouri
Photography by Dustin Mansyur | Hair and Makeup by Agata Helena | Interview by Benjamin Price
Ana Khouri spent her formative years between her native Brazil and the United States. First studying sculpture in Sao Paulo, Khouri later moved to New York attaining degrees from Parsons School of Design and the Gemological Institute of America. Upon completing her education in New York, Khouri traveled to London to attend Central Saint Martins, before ultimately returning to New York to set up her studio practice. For Khouri, designing jewelry is about the myriad of ways that a piece can take shape on its wearer, and the balance the work creates with the body. Ana's designs accentuate the natural elegance and organic lines of the exquisite materials that she utilizes, and her work's timeless quality transcends simple jewelry design into an ethereal world. Inspired by the magic of the earth and the cosmos, Khouri's work evokes the vast majesty of nature as a whole.
What was your motivation to pursue a career in jewelry design?
While still in art school, I had a show where I presented sculptures hanging from bodies. After the show, I received an order for ten pieces to be adapted and worn as jewelry. From that moment, it triggered a significant interest in jewelry making and led me to begin studying jewelry right after I graduated in 2004.
How did your formative years in Brazil affect your life and your design ethos? Did your parents – one an engineer, and one a pianist and teacher – influence your work and your creative career path?
Yes, absolutely. I grew up between beauty and art shaping my sensibility but always having functionality in mind. Later on, after graduation, I created sculptures for many years, which is how my jewelry business first began—it was all about creating the personal connection between sculpture and body lines.
Who is the "Ana Khouri" woman and how has she evolved over time? Is there a particular person whom you feel embodies your brand identity?
The Ana Khouri woman has an interest in or comes from the art world and values self expression through accessories. My clients usually have a uniqueness about them, something that is inherently their own. They are artistic, intelligent, inspirational and strong women who connect to my world, ideas, and work.
How do you begin your creative process when designing each new collection?
My idea of jewelry goes beyond the intended purpose of ornamentation, entering more into the realms of art and sculpture. The designs are about the myriad of ways that a piece can take shape by wearing it, and the balance the work creates with the wearer's body. I value simplicity above all else. Simplicity in composition and in motivation, as it is really the ultimate luxury. I focus on one-of- a-kind designs and limited edition pieces. My overall approach is born from the belief that jewelry has the ability to help create a deep connection with the wearer.
The history of jewelry goes back millenia and has been associated with love, war, class, magic and everything in between—how does your brand take this history into account in the process of design?
Our brand takes history into account through art in different forms. For instance, a lot of my inspiration in terms of art and sculpture come from artists like Louise Bourgeois, Calder, and Sera who have inspired me to look at shapes in relation to space and movement. But most of all, I think that jewelry should always be associated with one's personal history. I don't simply want these pieces to adorn, or to stand alone as beautiful objects; I want my designs to evoke their connection to space, its vastness, its majesty, yet also relate to one's personal history.
Is technology presently shaping jewelry design (production, form or function) and how do you foresee its role affecting jewelry design in the future?
For me, the process has consistently stayed the same. The way I start every piece is still the same for both sculpture and jewelry. I start by molding them by hand; it is a very intuitive and intimate process for me. I work on making the overall piece and then find a way to add functionality. The process of design is as important as the result. I normally spend up to six months on each design.
What can you tell us of your upcoming projects and collections? What direction is your brand going into for 2018?
I focus 50% of my time on unique pieces for personal clients, which is what I love doing most. The rest of my time goes to designing the edition pieces that you can find on the "specialty/multi brand" stores we choose to work with like Dover Street Market, Barneys, and Net-a-Porter to name a few. We have two special collaborations lined up for 2018 that I am very excited about. I feel very challenged in my work and that excites me more than anything.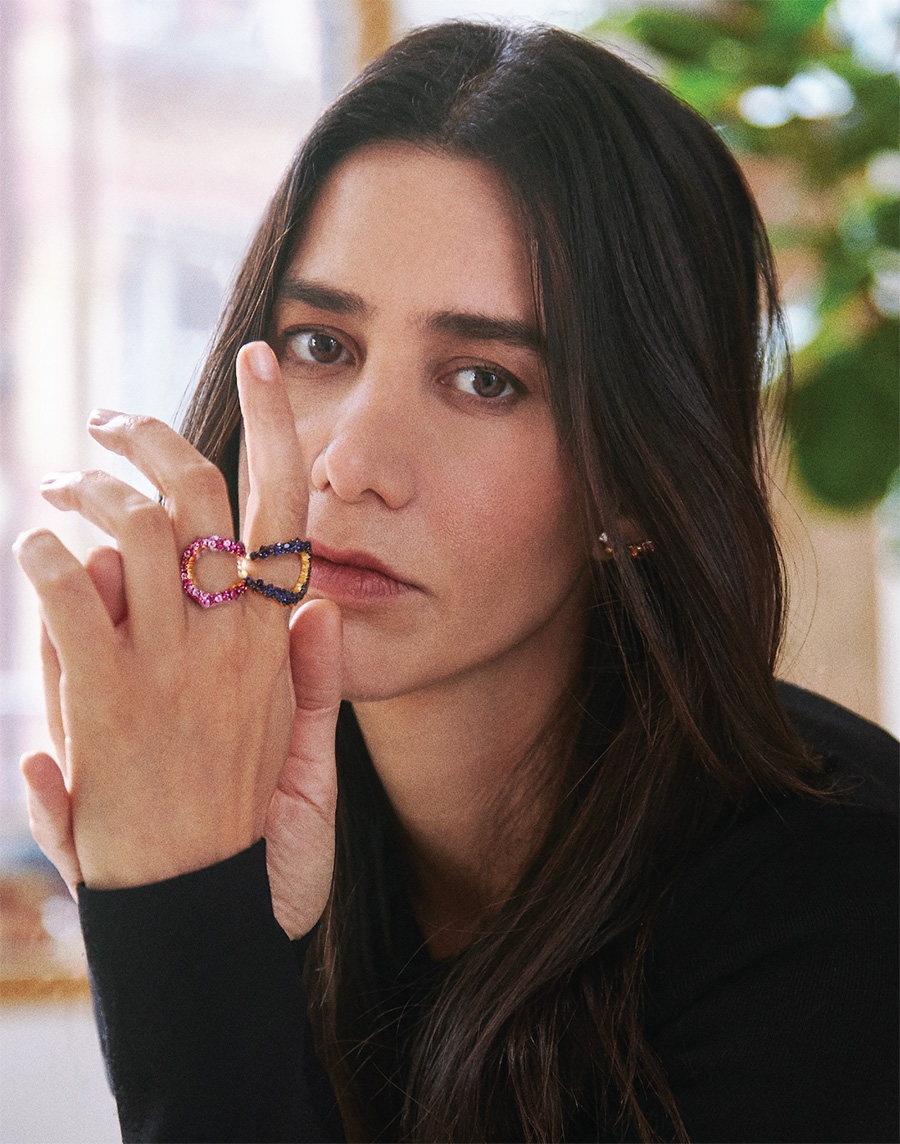 For more information visit anakhouri.com