SOCIAL WORK – THE NYC FASHION BRAND FUSING EASTERN REVOLUTION AND WESTERN REBELLION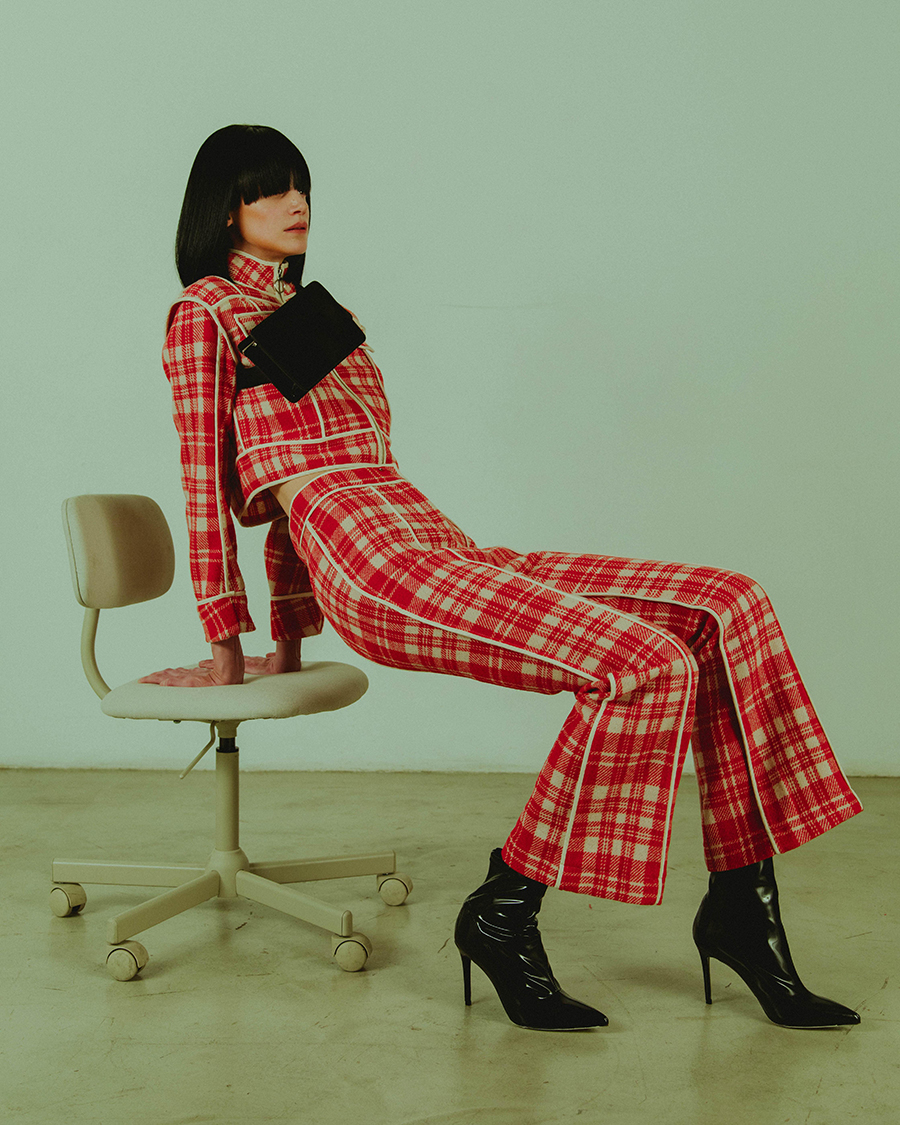 The SS19 presentation of Social Work, the brainchild of Qi Wang and Chenghui Zhang, was presented this past June on the sewing room floor of a factory in the New York City garment district. The Spring/Summer collection was modeled on the actual workers of the factory as well as traditional models, blurring the lines between manufacturer and consumer, proletariat and bourgeoisie. 
 Both Wang and Zhang met at Parsons, where they graduated in 2017 from the fashion design program, after interning for such brands as Ralph Lauren and 3.1 Phillip Lim. During their time at Parsons, Zhang was awarded the Hugo Boss Scholarship and went on to be featured in the likes of Vogue Italia & High Snobiety. 
 Much of Social Work's designs involve the inventive manipulation of textiles and silhouettes. In their S/S 19 collection, their inspiration comes from 60s youth-oriented counterculture in the western world and the concurrent Great Cultural Revolution that happened in China, and the distinct contrast of sociopolitical changes presented by these two sides. 
 In the Western world, new cultures, lifestyles, and anti-authoritarian movements were booming. The influence of government was undermined. While in China, the whole country was enveloped by the political terrorism pursuing the "true communist ideology." Many of the silhouettes in this collection combine the western 60s mod styles with Chinese workwear uniforms, and designed for both genders, incorporating slogans from George Orwell's 1984.
The resulting collection is a mash-up of the muted tones and unique prints of 1960's home decor and the symbolic bright red and austere, traditional clothing of the working communist. The Social Work lookbook images offer a clear artistic representation of the tension between rebel and revolutionary.
Photography by Chris Shoonover and Jonathan Schoonover | Makeup by Agnes Shen | Hair by Akira Nagano