JOEY KING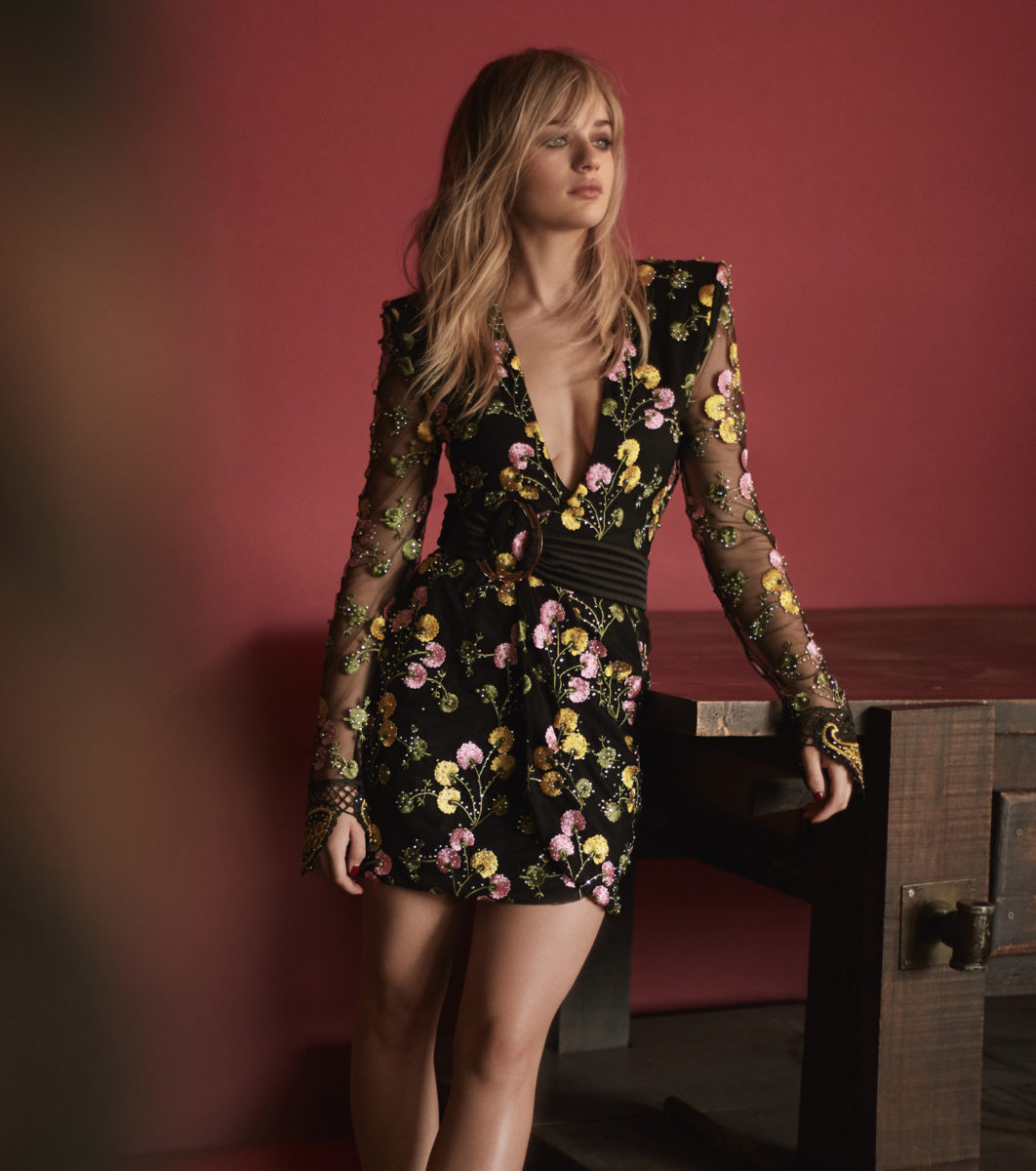 Dress by Zhivago
Photography by Greg Swales | Styling by Lisa Jarvis | Creative Direction by Louis Liu | Hair by Dimitri Giannetos | Makeup by Jamie Greenberg | Interview by Benjamin Price
Equipped with a dazzling personality, expressive eyes, charming sense of humor, and a girl-next-door smile, it is no wonder that 19 year-old Joey King has found herself to be one of the most promising young actors in Hollywood today. In what stands to be her most emotionally challenging role to date, Joey King has transformed herself into the abused victim-turned-convicted-killer Gypsy Rose Blanchard for Hulu's new series The Act. Gypsy Rose lived in an environment of abuse, manipulation, dependence, and exploitation at the hands of her mother Dee Dee Blanchard, played by the Academy Award winning actress Patricia Arquette, which Joey King portrays in a shockingly sincere and earnest performance in this disturbing, re-telling of true events.
Joey King's career and devoted fan following surged after her performance in Netflix's The Kissing Booth, which was one of the streaming service's most watched and re-watched films – landing the cast a sequel to be released sometime in 2020. Now, in her new role for Hulu's latest series The Act, King proves her acting can range from cute, romantic comedy ingenue to psychologically disturbing and multi-dimensional true-crime dramatic starlet.
Taking a break from filming her upcoming productions, Joey King takes the stage as Iris Covet Book's spring cover. The teenage actress sat down with Iris Covet Book to discuss The Act, the importance of badass women and minorities in Hollywood, and why she would love to direct the next Girl,Interrupted.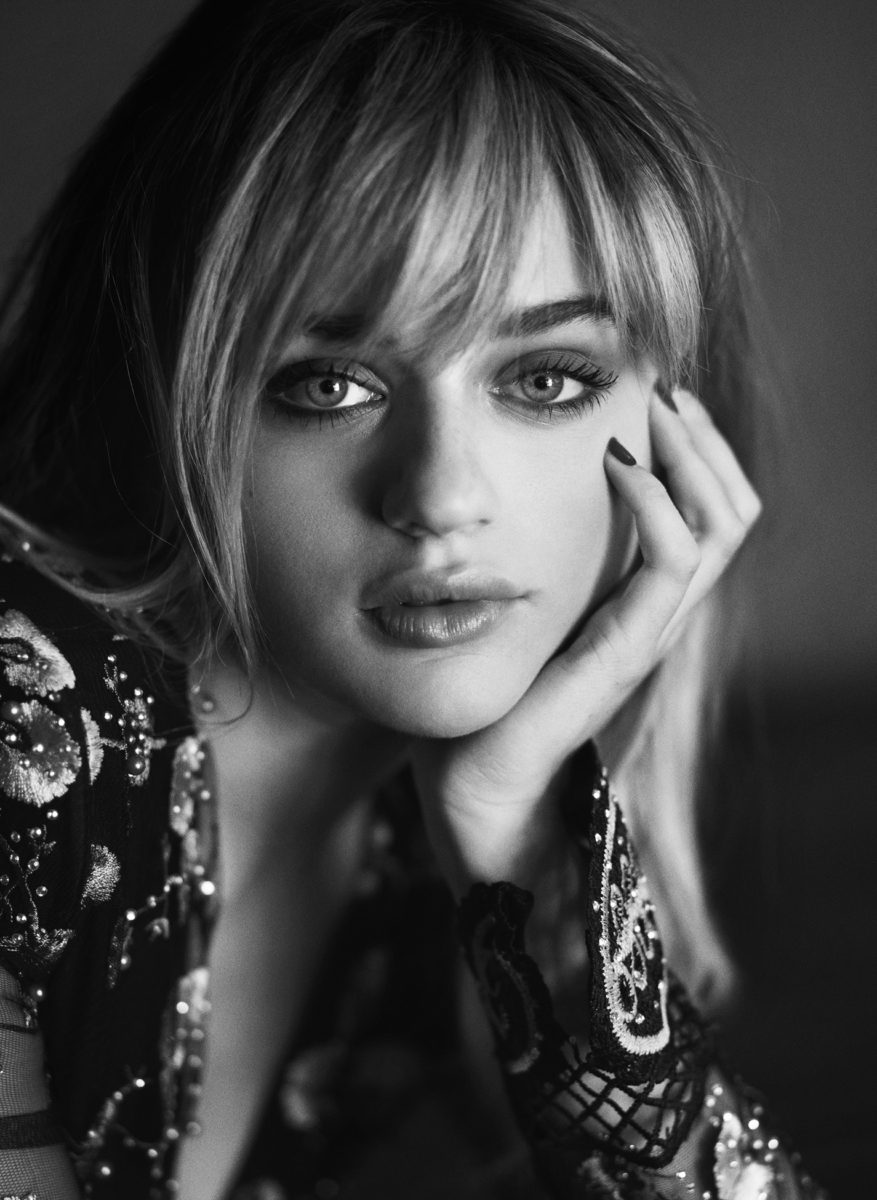 Dress by Zhivago
Hi Joey!
Hi, how are you?
I'm doing well, thank you – Ok, so let's jump into this! Can you tell us about your start as an actress at 4 years old? Did you think as a kid that you would be starring in major film and television projects today?
No, definitely not! But it's interesting because when I started acting, my very first job was actually a LIFE cereal commercial. I thought this was what I was always going to do and had no doubt about that, but I never imagined I would be where I am today. It's just been an insane journey and opportunity to be where I am, and to meet the people I have met along the way. I have been so incredibly lucky.
That's a good point. Making the right connections is important in any career – especially as a young actress in the industry I imagine it can be hard to trust everyone.
Exactly! With all of the things that have happened in the past few years with the Times Up Movement and Me Too, I think it's so exciting to see what new things are happening and how people can feel more safe in the industry. I've been in this business for a pretty long time and I feel like I have been pretty lucky to have avoided most of that. I mean of course I have experienced it every now and then, but I know what it looks like, I know how to stay clear, and I haven't seen a really really dark side as much as other people have. And I feel very lucky for that.
And starting out young would definitely teach you what to avoid later on as you grow and mature by meeting more experienced actors who can show you the lay of the land. And speaking of the Times Up Movement and what's going on in America at-large, but specifically in Hollywood, what changes have you seen personally in the industry?
I see a lot of inclusiveness and I think it's beautiful. I just think it's fucking awesome that more African American people and more Asian people get to tell their stories on-screen more often now, and that's a new thing to see. I'm really happy that I get to see more of that. It's great that I am not just being cast to be the daughter anymore, or the little best friend role, and seeing the change in available roles for young women like me is really exciting. I love it so much and I hope we get to continue on this path because things are really starting to change for the better!
It seems to be a really exciting time to be an actor or actress right now. It brings to mind Reese Witherspoon's production company that works with female-led and female-centric stories, and I wonder if you have any interest in going into writing or producing something like that?
I do! I'm always amazed by writers and directors and how you can come up with a story in your mind and translate it onto paper. I'd love to learn more about the writing process and to direct one day. I feel like now that I am a bit older I have such an interest with what goes on behind the scenes, like I love to hear the Director of Photography talk about the shots, the order of the scenes, and all of those things. I am actually paying attention, and it's so cool to see how much work and thought goes into making a film or TV show. It's the coolest thing in the world! I am amazed every day with what they do.
It's such an exciting time to be listening and aware of all of the different stories out there, especially with social media. You have nearly 9 million Instagram followers and have the ability to tell your story to all those people around the world. How do you feel as an actress and role model to have access to all of your fans directly?
It's so cool! I get to hear from people every day who look up to me, and I am lucky to have them. My fans are so so sweet, and I am excited that I get to have such direct contact with them. I mean, they are the reason that I am where I am, you know? The Kissing Booth couldn't have the success that it had without them and some fans watched it over and over again and because of that it became Netflix's #1 movie in 2018!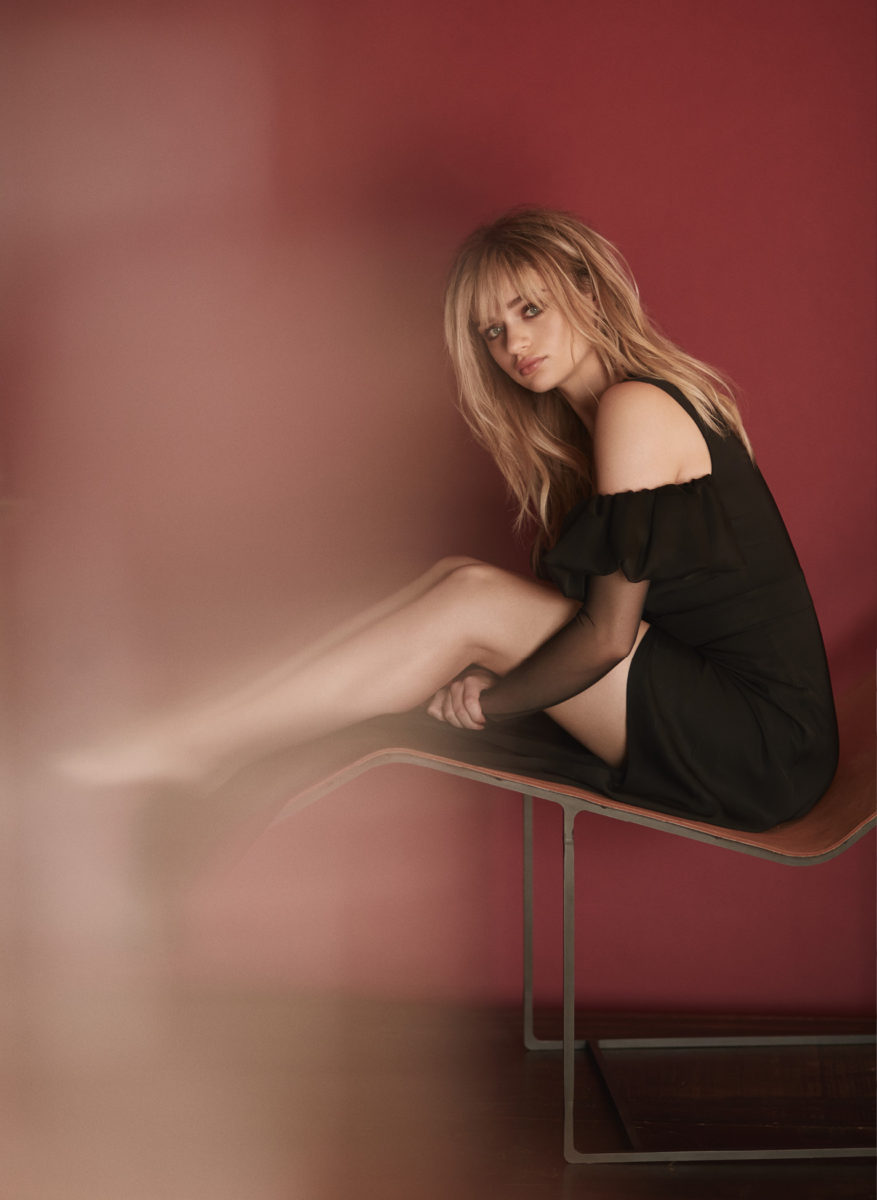 Dress by Murmur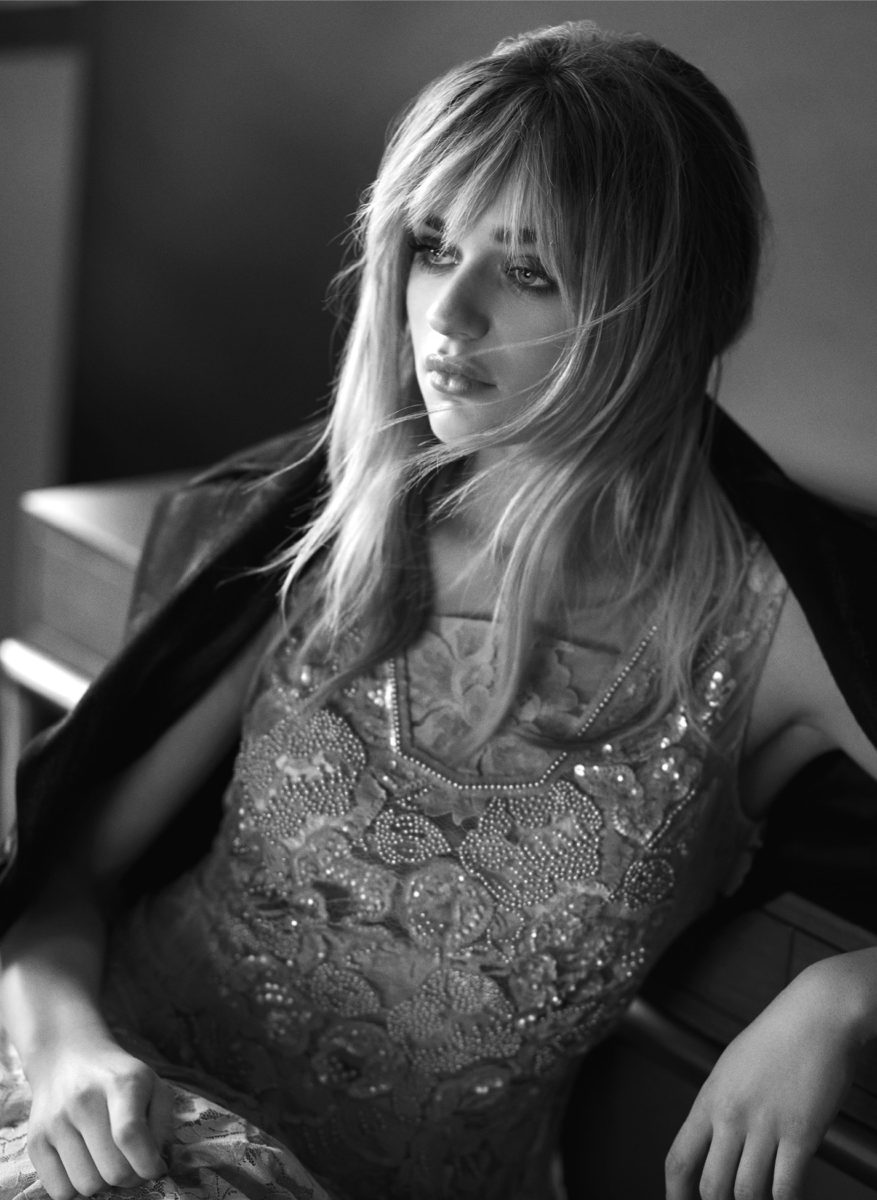 Dress by Stella McCartney, Jacket by Roberto Cavalli
Paris Hilton said in The American Meme documentary that she loves her fans because she can feel so alone on the road, and doing press, and she feels like her fans are like her family.
Absolutely! I totally agree with that, and I love that she said that. It's true, like now I am filming in Georgia and working every day, but when I have free time it's nice to hear from my fans and feel their support through social media.
Yeah absolutely! To pivot the conversation a bit, I really want to hear more about your upcoming role as Gypsy Rose Blanchard on Hulu's The Act.
Yes! I've actually really never been able to transform myself like this before and this is the first time where I can become a different person – a real person! She is alive and in prison as we speak, and the experience has just been incredible! Playing Gypsy was weird…I want to do right by her and I want people to understand her situation, and why she did what she did. Not that what she did was right, but I also don't think that she deserved to be completely blasted for her thought process. And working with Patricia Arquette is just genuinely the greatest experience of my life.
Were you able to meet Gypsy to prepare for the role or during the process? Does she know about it?
I know that she knows about that show, but I wasn't able to contact her. I would have loved to get to know more about her as a person, but all I can do is research her story and try to do the best I can and do right by her.
When the story of Gypsy Rose and Dee Dee came out three years ago were you aware of it? Did you watch the HBO documentary?
When I got the call to come in and read for Gypsy I had heard of the story, but I didn't know a lot and hadn't seen the documentary. I watched it before the audition and was like, "Are you freaking kidding me??" I went into the audition and was so nervous, but I am so happy that I got to portray her story.
Was there a lot of added pressure playing somebody real? Many actors and actresses have said it can be a bigger challenge.
It is a challenge, and I want people to understand and think about this, and I have conflicting emotions myself over Gypsy. She was raised by a master manipulator and so she kind of became one herself. I understand why a lot of people have a hard time sympathizing with her but I also think this show will hopefully open people's eyes and show how messed up the conditions really were. It's a lot of pressure playing a real person, one who is literally just sitting in prison right now, but at the same time I feel really good about it. I hope that I am doing right by her and if she sees it one day she will be like, "Thank God they portrayed me that way!" The series is partially fictional, it is a TV show, but a lot of the shit we are putting in there is true as hell!  
This is one of those stories, like you were saying earlier, that needs to be told. And it's a story that people can see multiple sides of this very famous, national news story retold in a different way.
Absolutely and there are parts of the show where you will start to feel bad for DeeDee or maybe not like Gypsy very much. The show goes over several years of their life, and you can't help but go through a lot of emotions while watching it.
It's real life and there are multiple dimensions and you won't always like it. I think that's what is so amazing for actors today because it seems like there are so many dimensional roles for women.
It's amazing how many female directors we have on the show! It is so awesome getting to work with these super smart women. I have a lot of "firsts" on this show, and these amazing male and female directors made me feel safe to try new, uncomfortable, and weird things.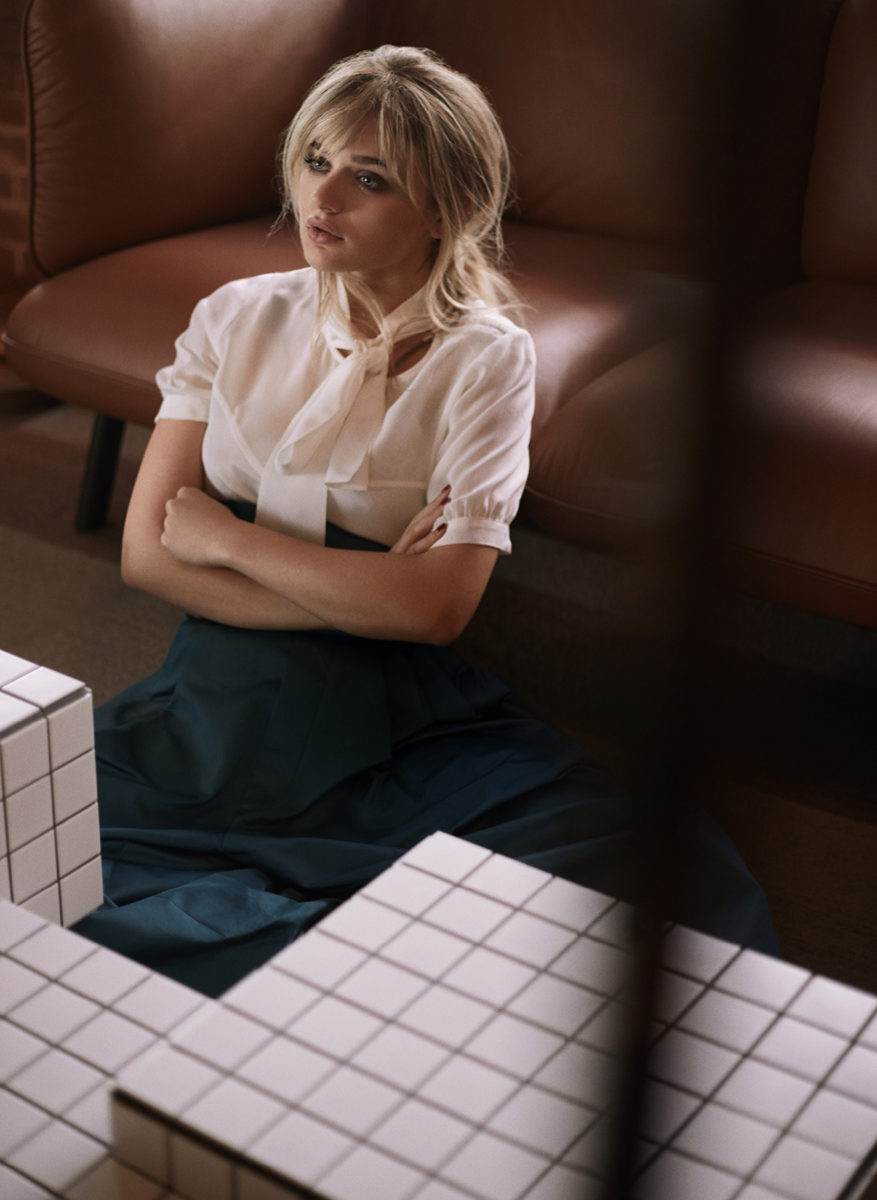 Blouse by Queenie Cao, Pants by Marc Jacobs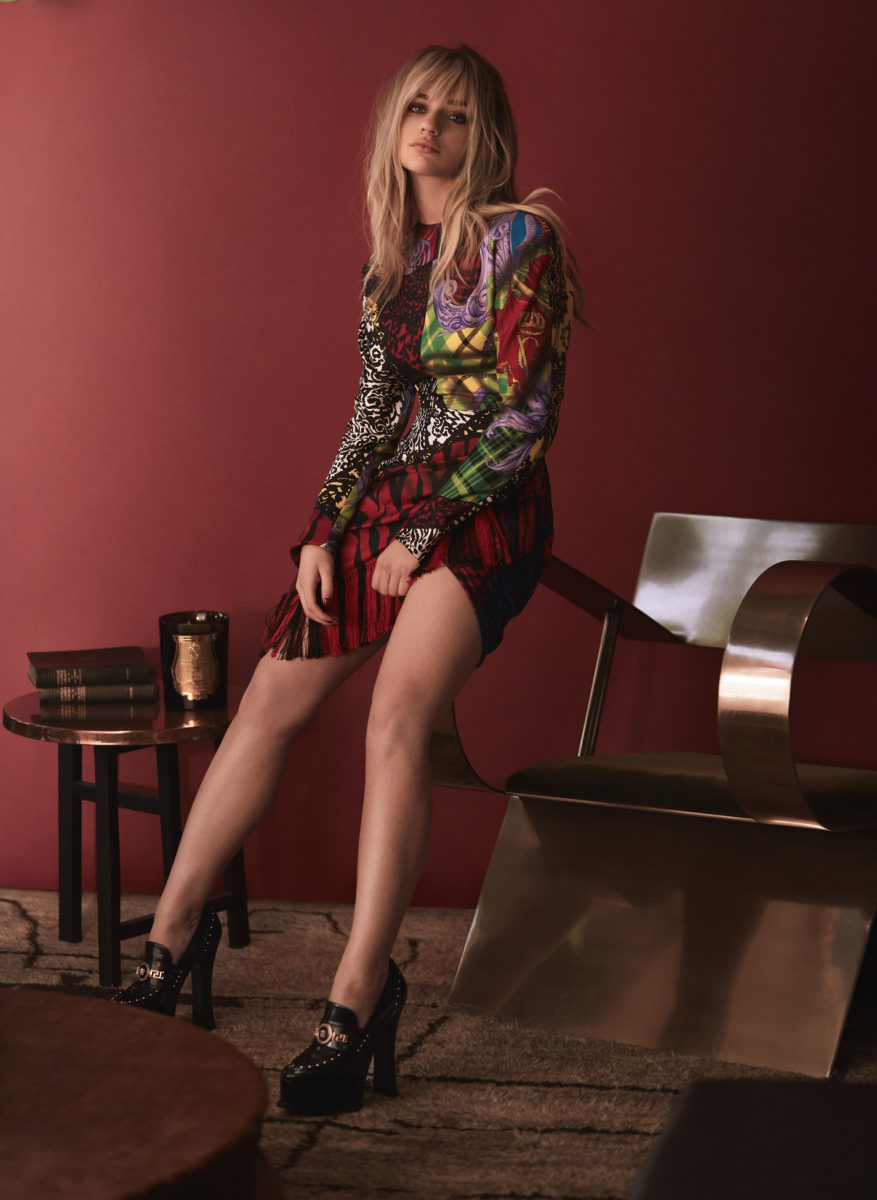 Dress and Shoes by Versace
How was the experience as an actress immersing yourself into such a dark space?
It really feels like being born again into this world. I've never been able to experience this before, and I am so lucky to have Patricia Arquette by my side every day because she was so supportive, she is so talented, and just a super kind person. And I know being her shooting partner that there are no judgments ever, and I feel like it is honestly so important who you work with because you are in such a vulnerable place as an actor. If you feel judged or feel that the other person is not there for you 100%, then it's really freaking hard to do your job. She has just been the best partner, and I am so grateful for her, and I am so excited to have everyone see her work on the show. She's mind-blowing–I mean it's fucking Patricia Arquette!
Yeah that's such an amazing opportunity! Have you had any moments while working with her where she has shown you a new layer of the craft?
Definitely! Patricia has definitely shown me a new way of looking at acting. She has such great advice, personally and professionally. She's just so amazing and I have learned so much from her in the past three months that we have worked together.
That's fantastic, you are so lucky to have that opportunity.
I know, I can't believe it! Like every day I'm like, "Oh my god, I get to work again!"
(laughing) That's great! Are there any other projects that you can hint at in pre-production?
Yes! But…I can't tell you about any of them. (laughs) I am going to be in Georgia for awhile, and I cannot wait to start doing more press for The Act's premiere.
What advice would you give another young actress? What would you warn them about?
I would absolutely warn them of people trying to use them or people being friends for the wrong reason, and when you find someone who is there for the right reasons then you have to be sure to hold onto them. Whether it's a friend, a relationship, a peer, or a mentor, just make sure to hold onto the good people and steer clear of the bullshit! (laughs)
I think that's good advice for everybody!
I think so too! And it's so hard to find the right people, but you know I am so lucky to have my family. Not everyone has a strong and supportive family, and if you don't then you need to surround yourself with really great people and create your own family. It's going to be hard and it will take awhile, you're going to cry a few times, but in the end it'll be worth it!
I love that, that's good advice! Following-up on our discussion of #TimesUp, minority roles, and the great projects coming out, especially in today's political climate, is there any movie that you would want to re-tell from your perspective or some story that you would love to produce or direct one day?
Oh my god! That's such a good question… I don't know…if I would want to retell a story and direct it myself…the movie I really am thinking about is Girl, Interrupted. I don't know why that is the first thing that came to mind, but I would love to direct the shit out of that.
Oh my god! Please do that! That's one of my favorite movies of all time, but I would definitely be very critical of it because it's just such a fantastic movie.
I would expect nothing but honesty from you! (both laugh) I love that movie so much and I am so happy you love it too. If I were to ever direct something, then that is the first movie to come to mind. I honestly would be open to anything. I have a lot more to learn about this business and a lot more to experience, so I couldn't tell you exactly what my directorial debut would be just yet!
Well even if it is not Girl, Interrupted, then I think that theme that we have been discussing of women's stories is so important and telling female-centric, multi-dimensional stories like that would be a great path for you.
I agree with you, that shit's awesome!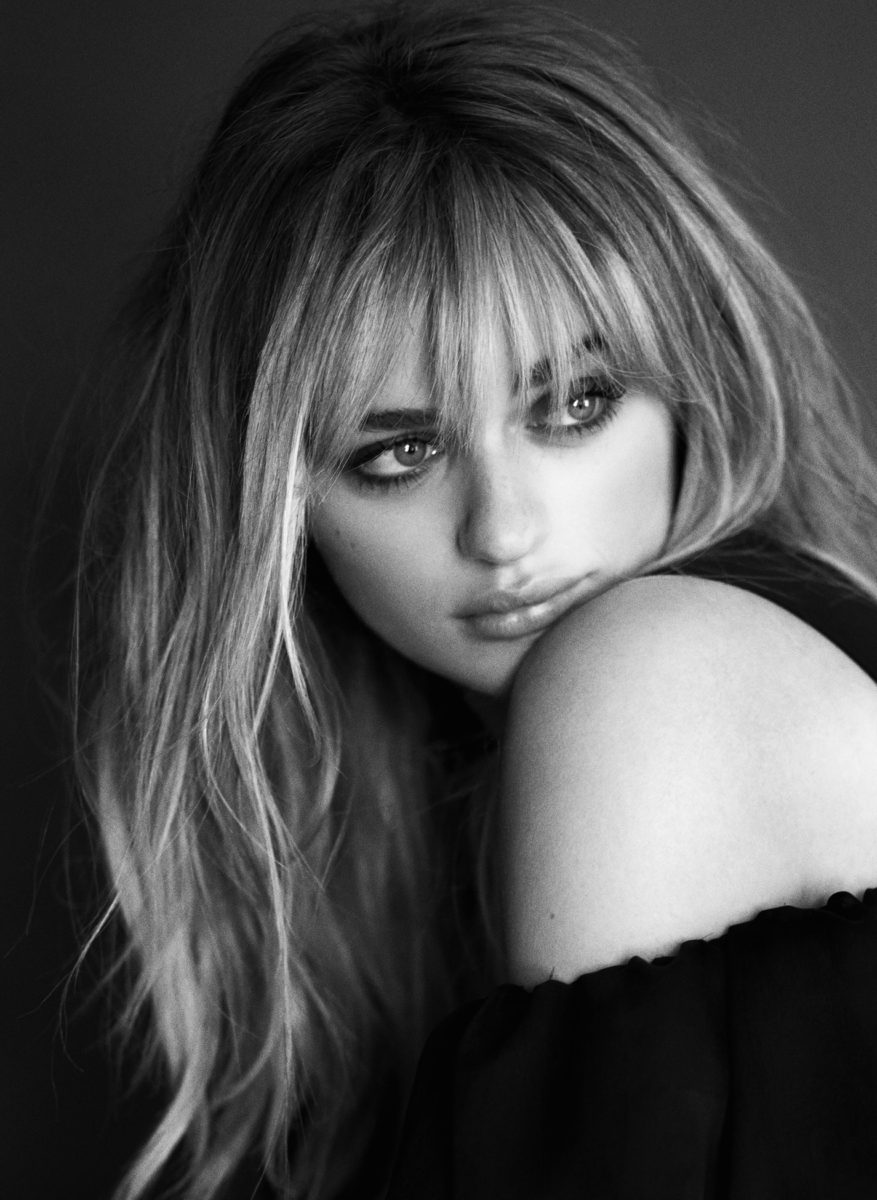 Dress by Murmur
Special Thanks to Hammer and Spear in Los Angeles and Larissa Saenz at i-D Public Relations