FLOWER BOY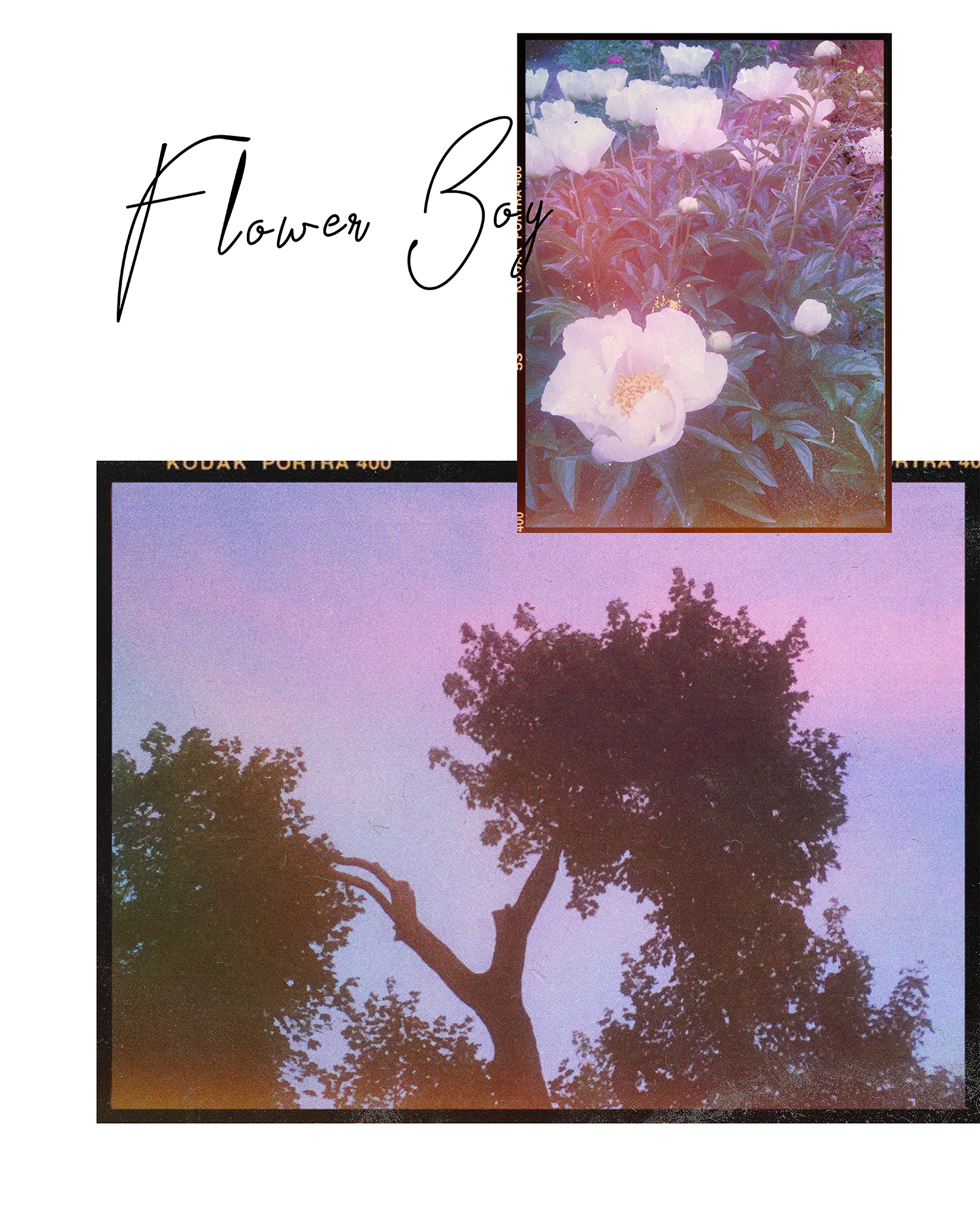 Photographer: Dustin Mansyur
Fashion Director: Marc Sifuentes
Grooming: Anthony Joseph Hernandez
Models: Philipp Proels | Jesse Gwin | Alijah Harrison | Eliseu Zimmer | William Schultz | Logan Booneof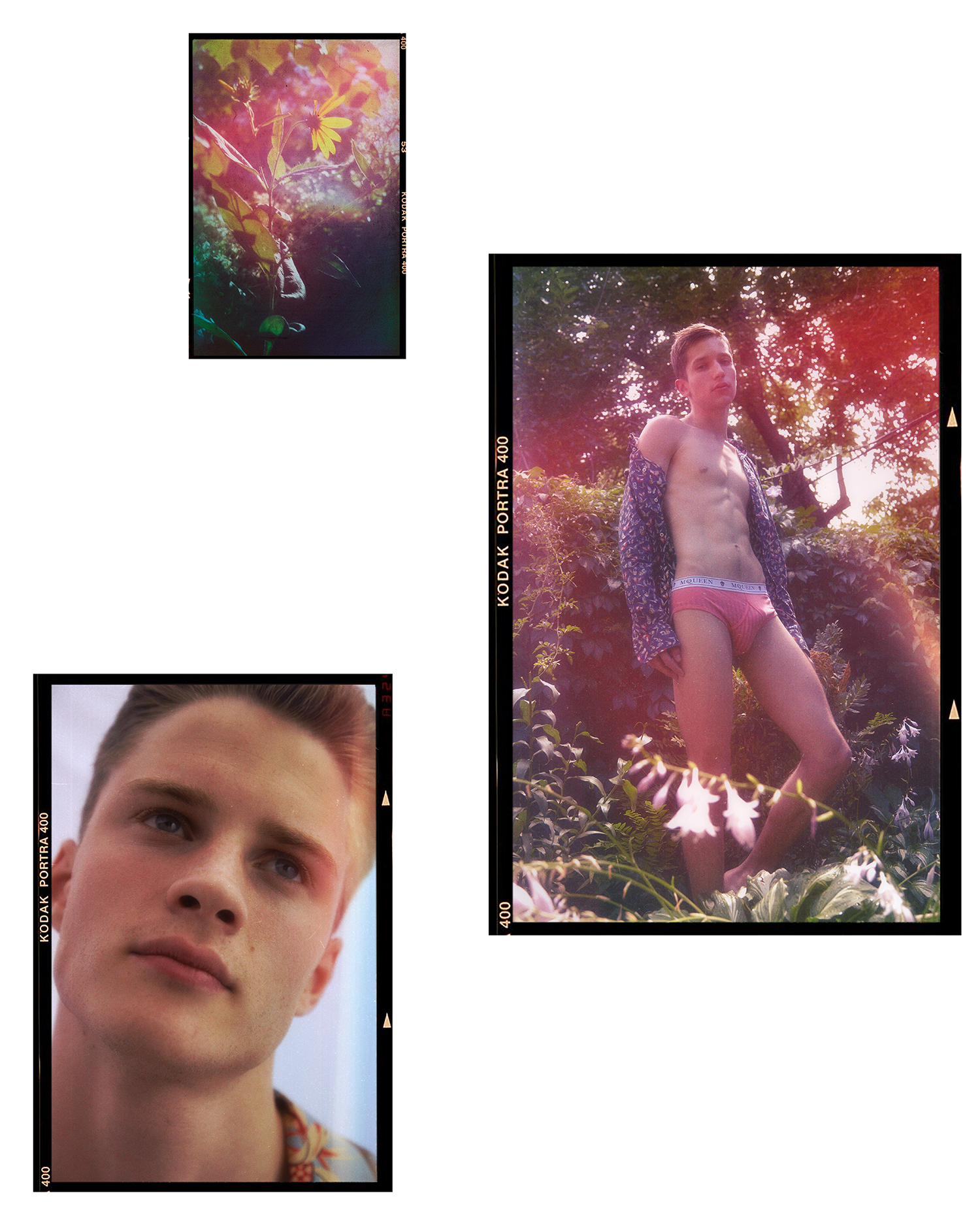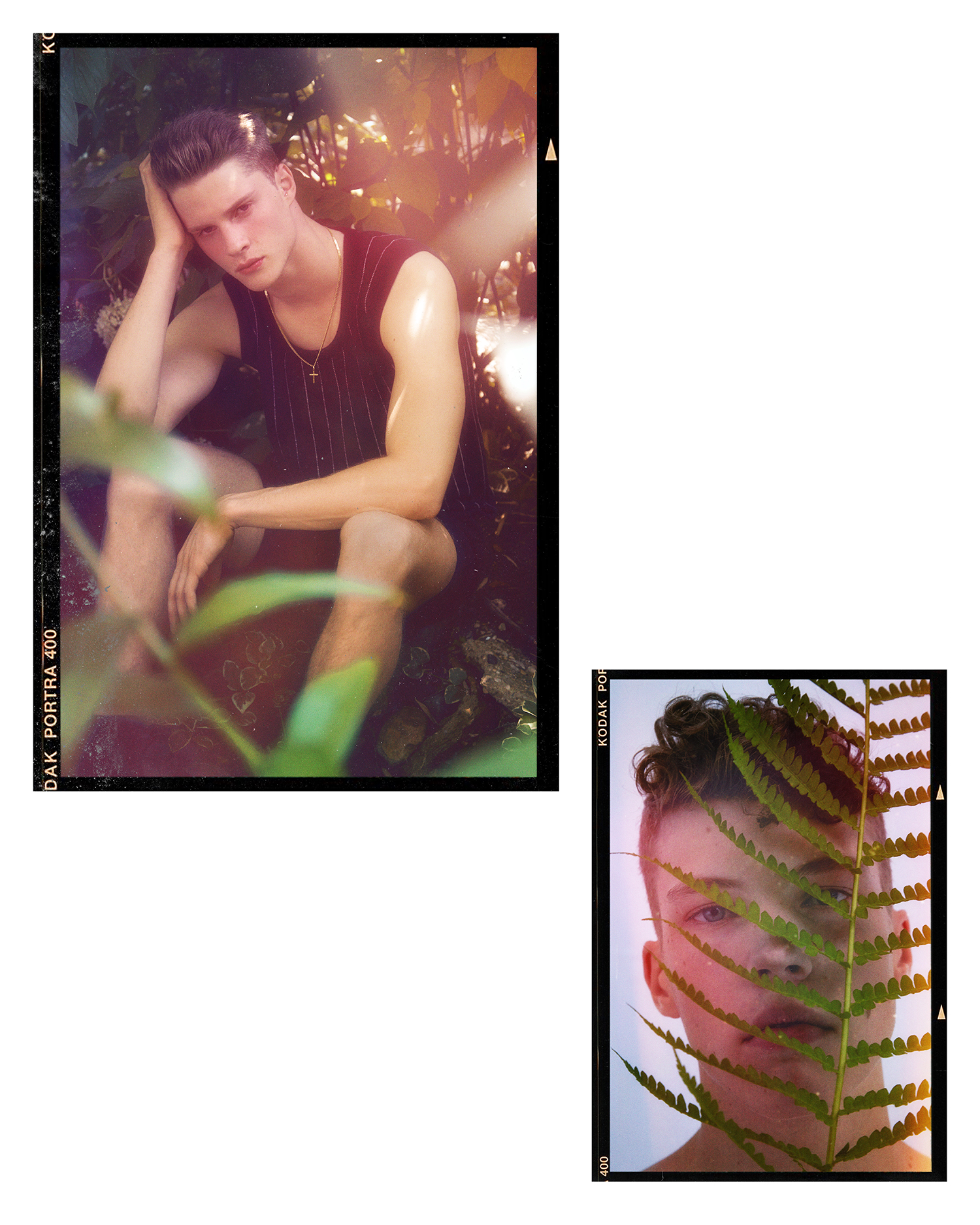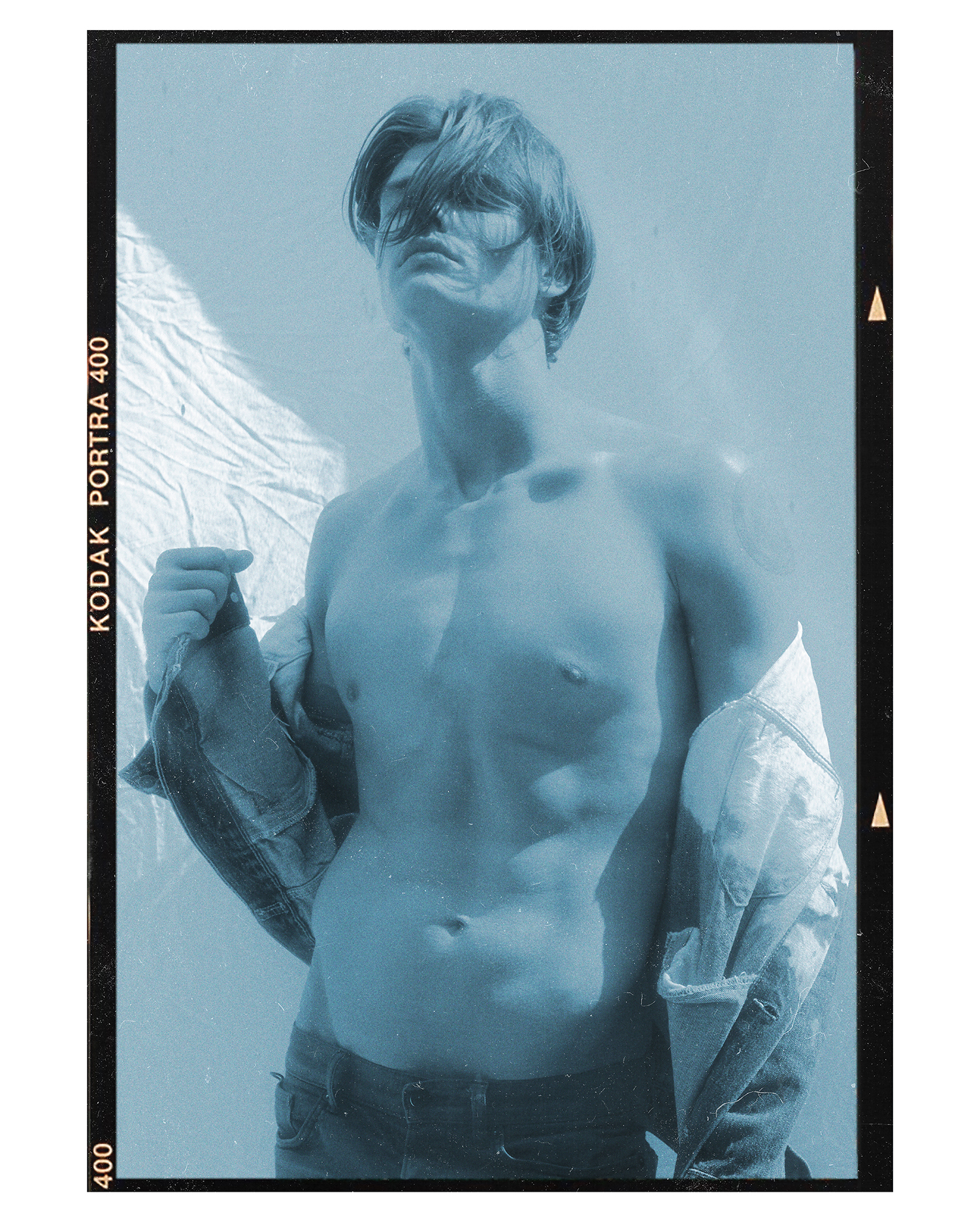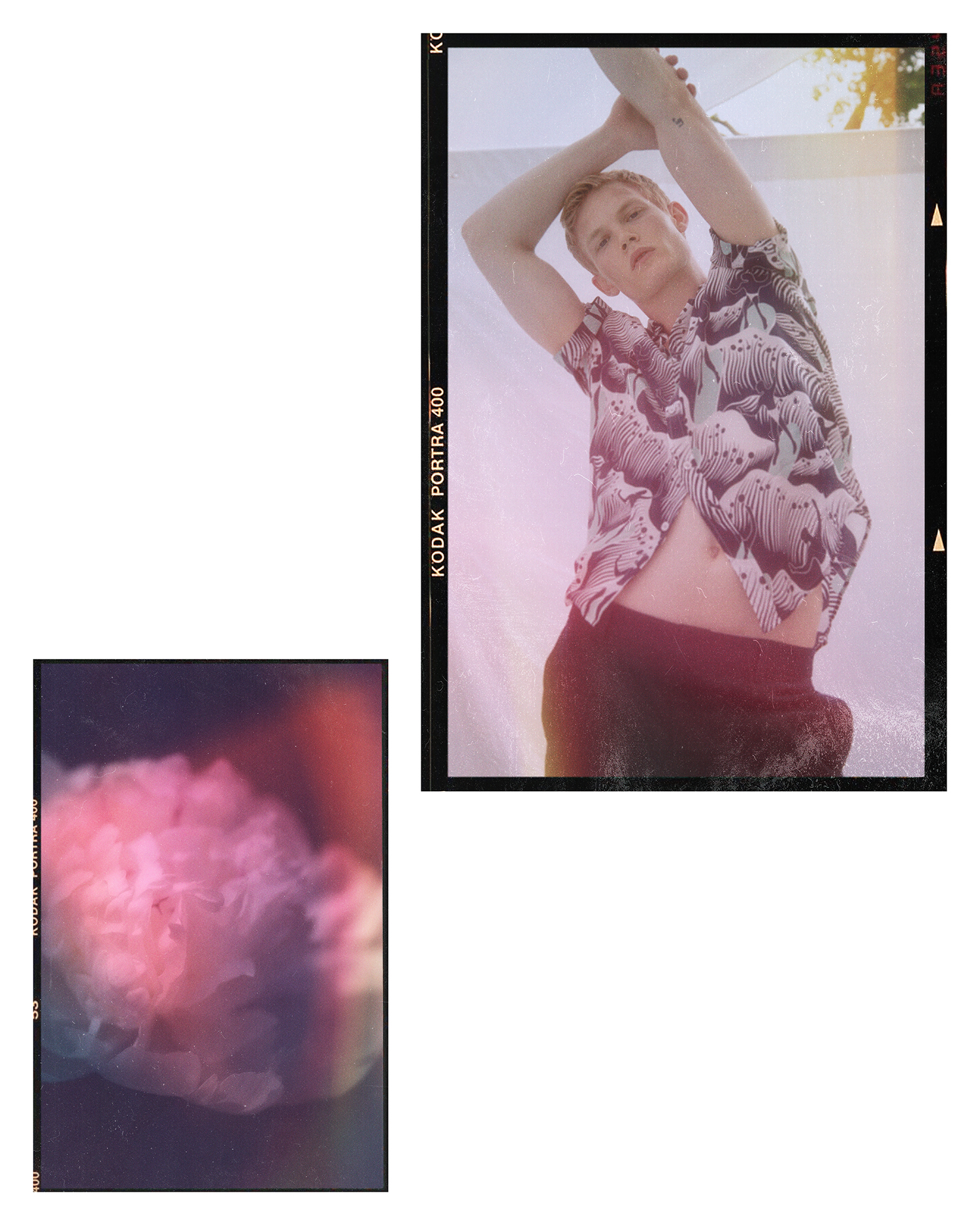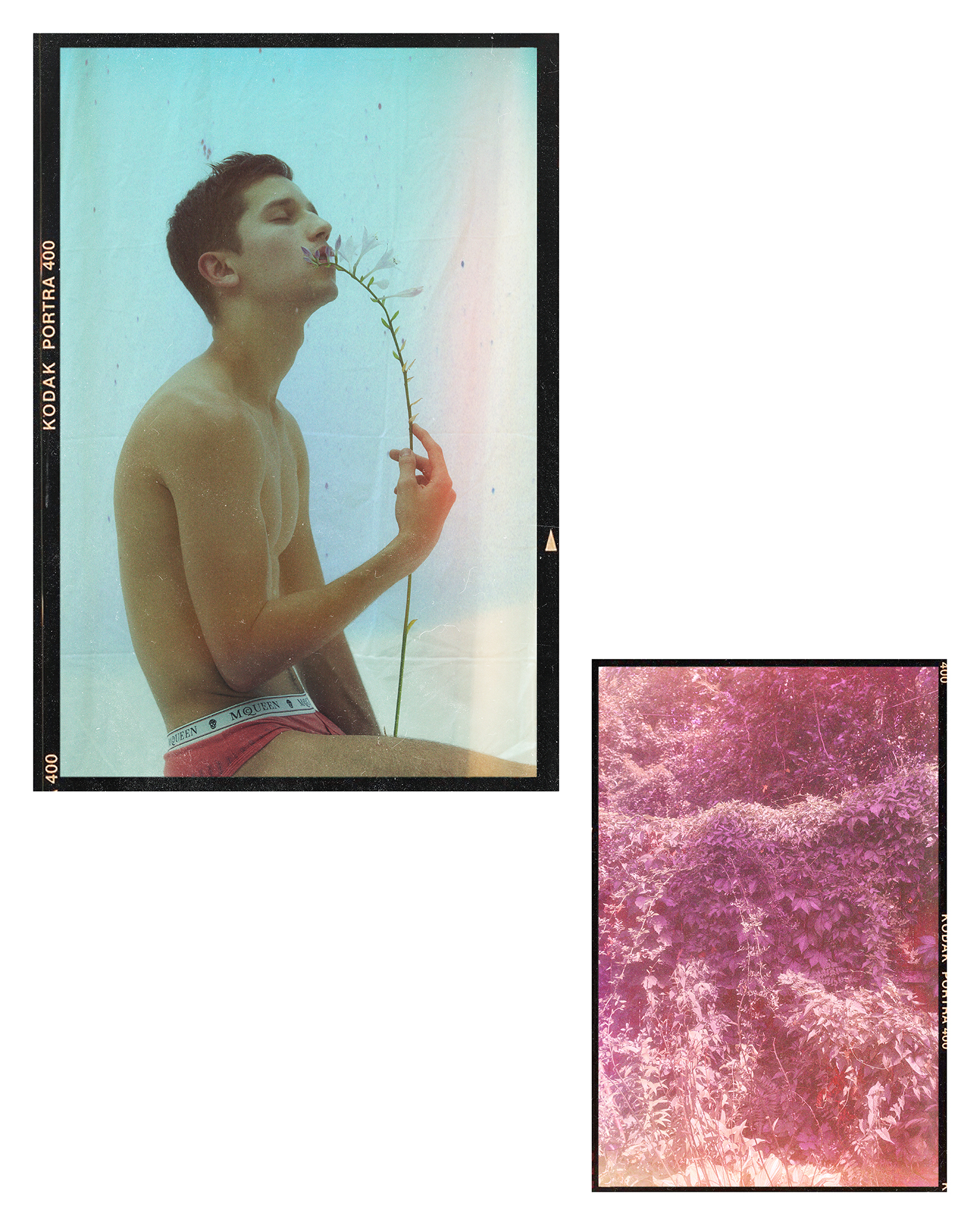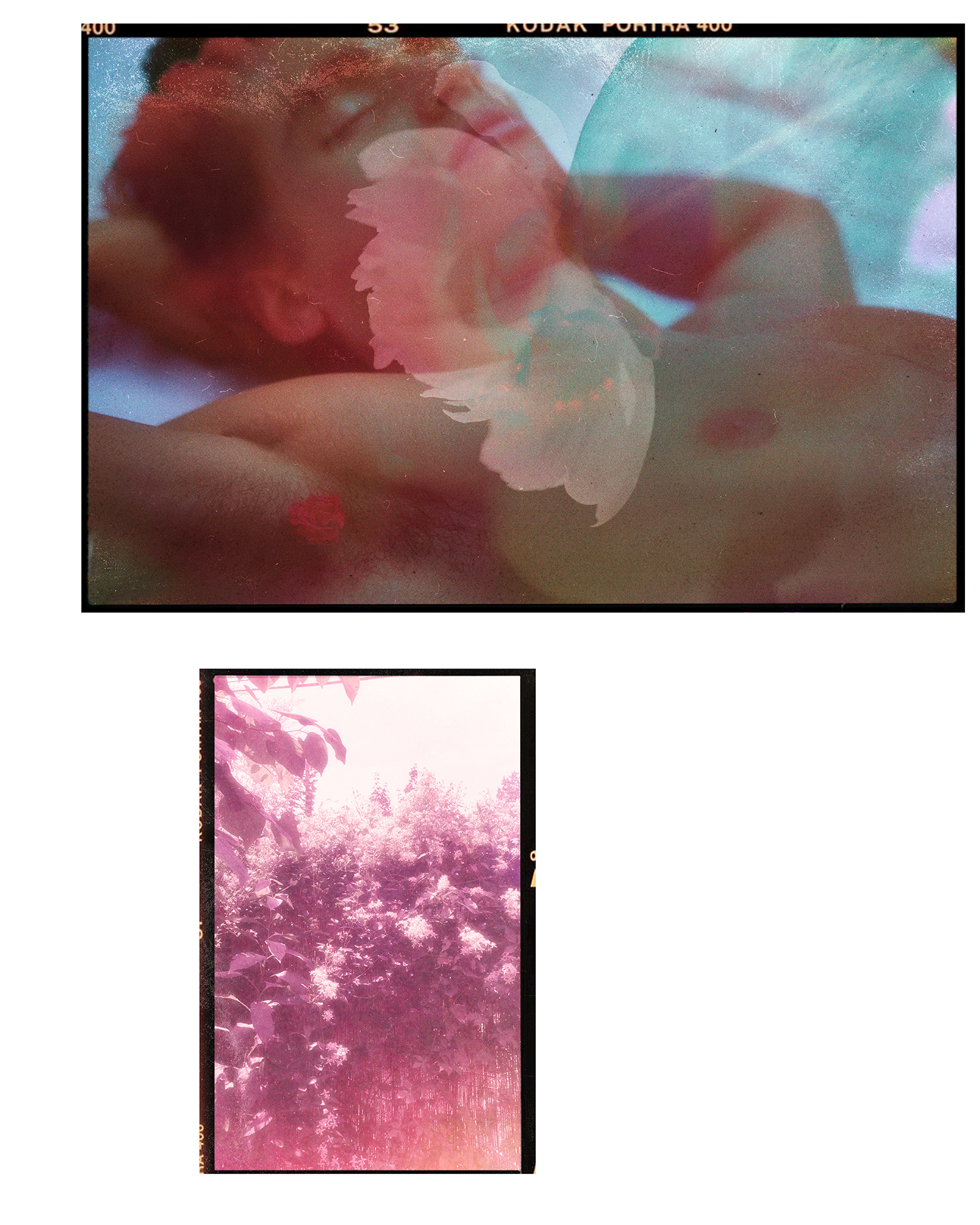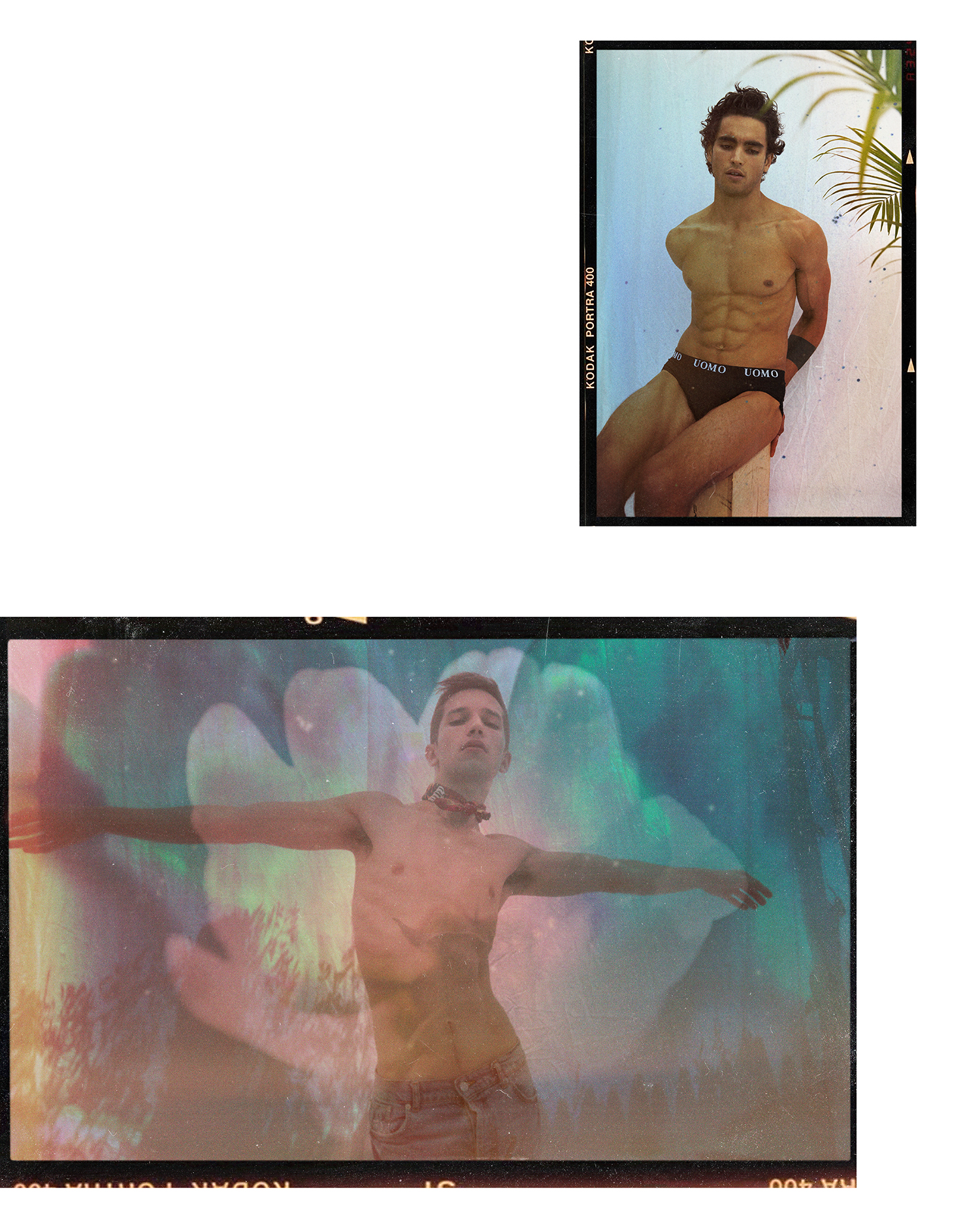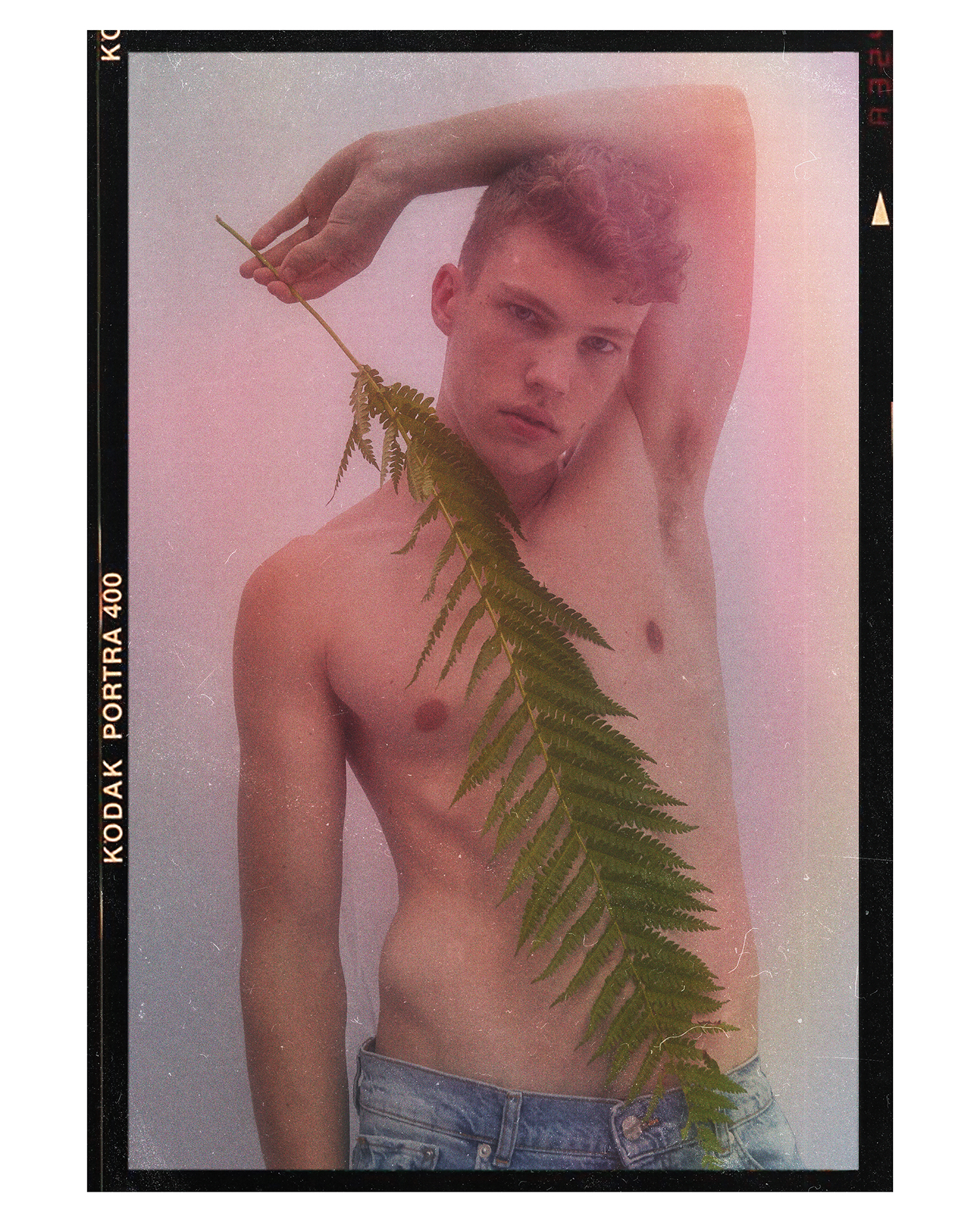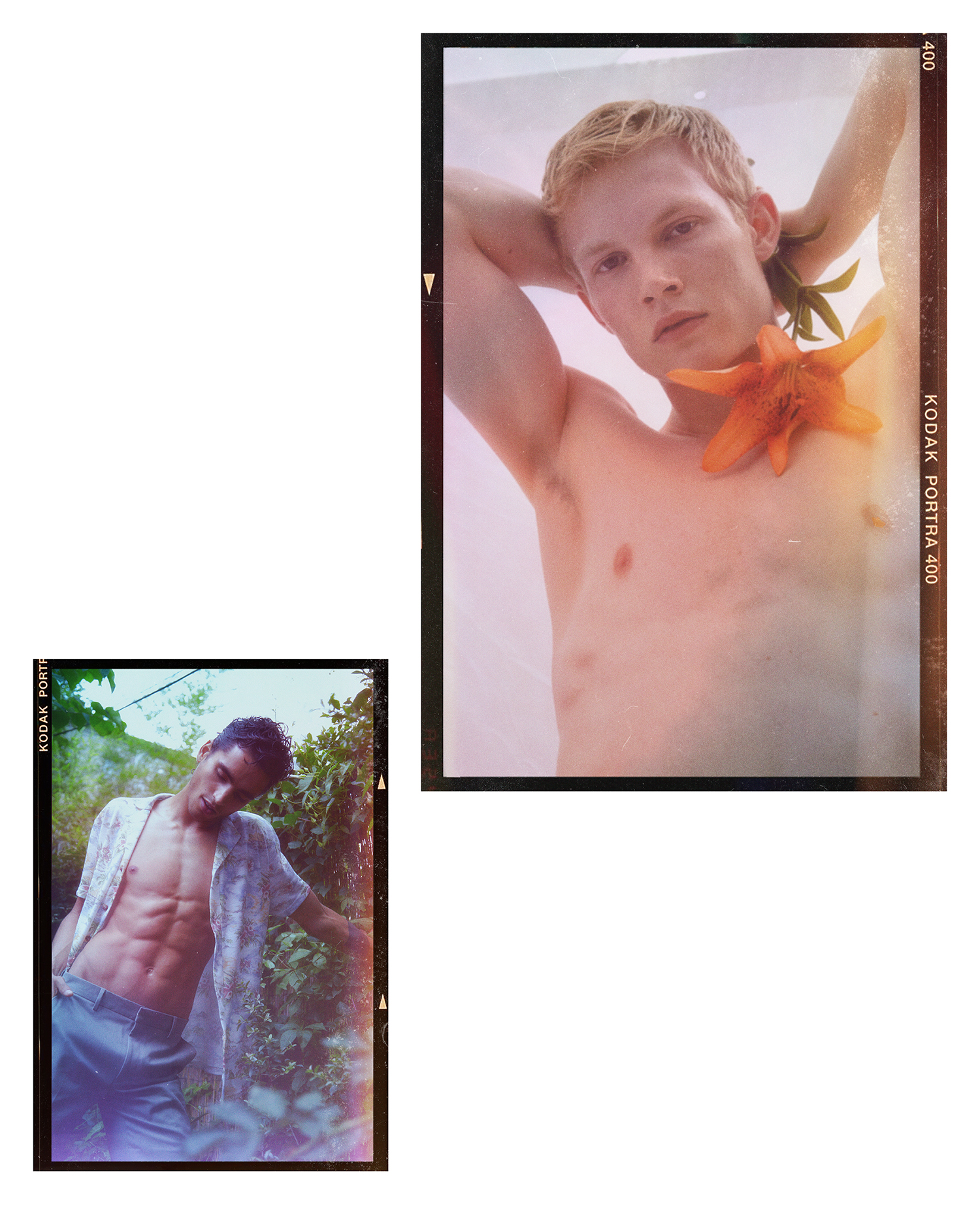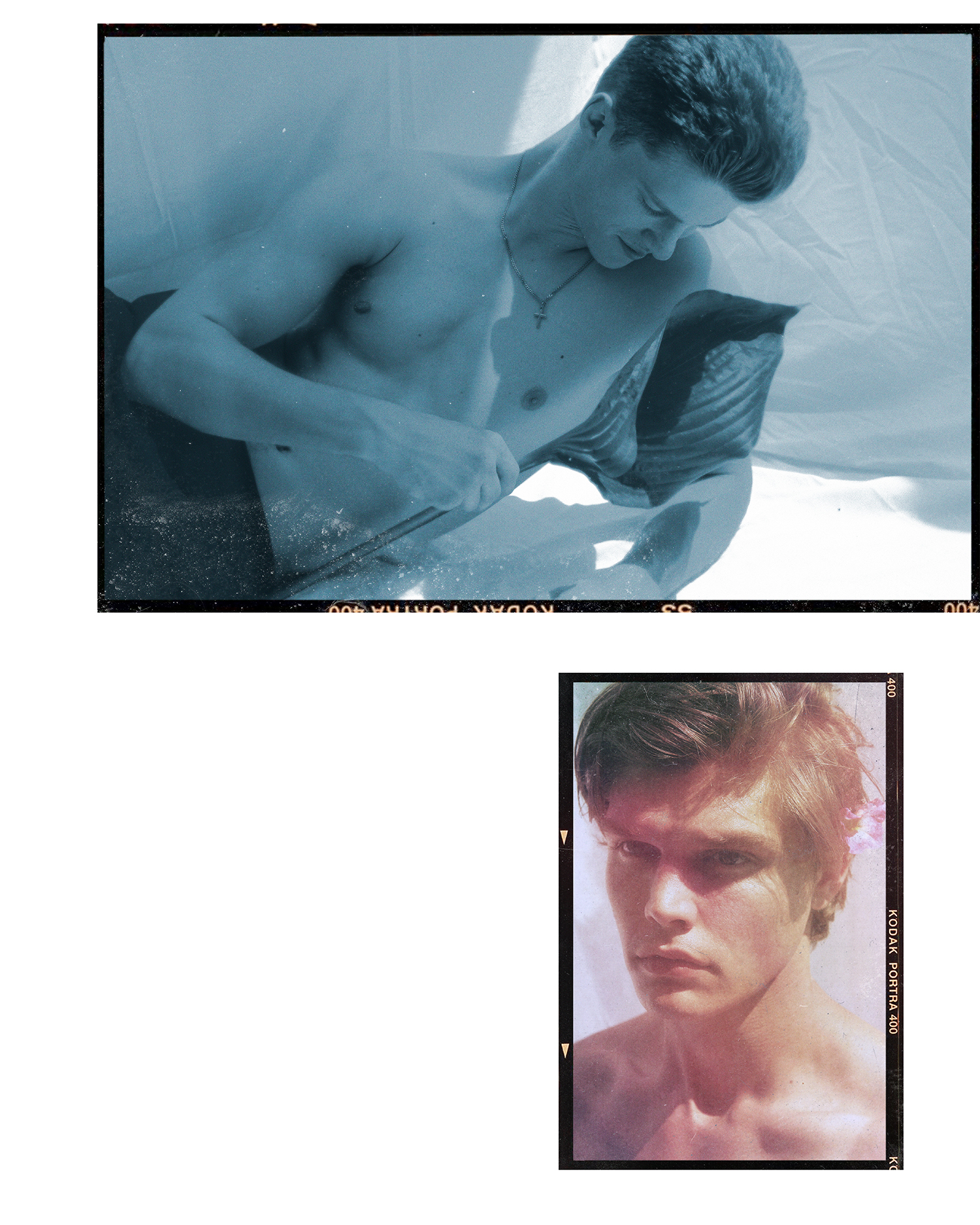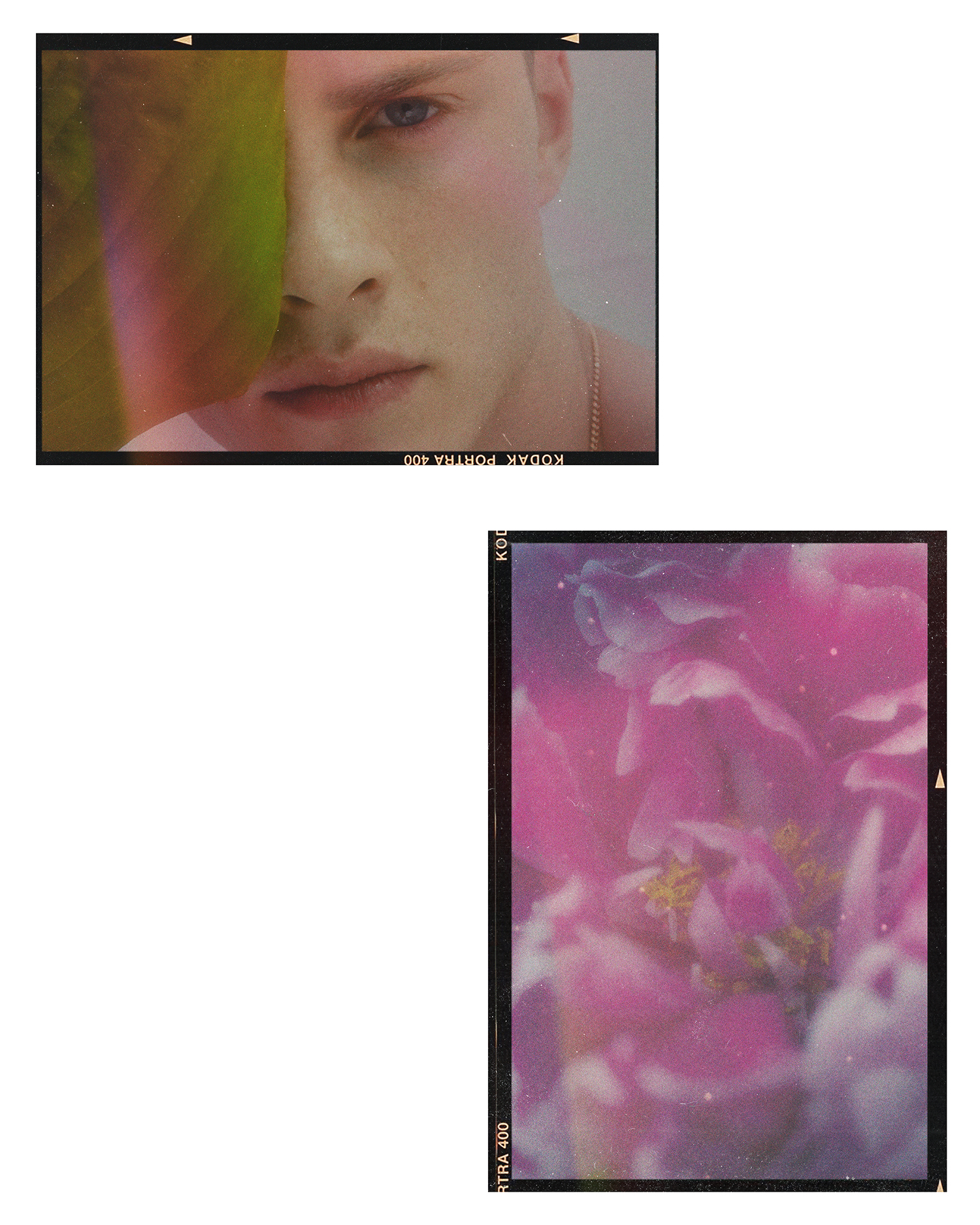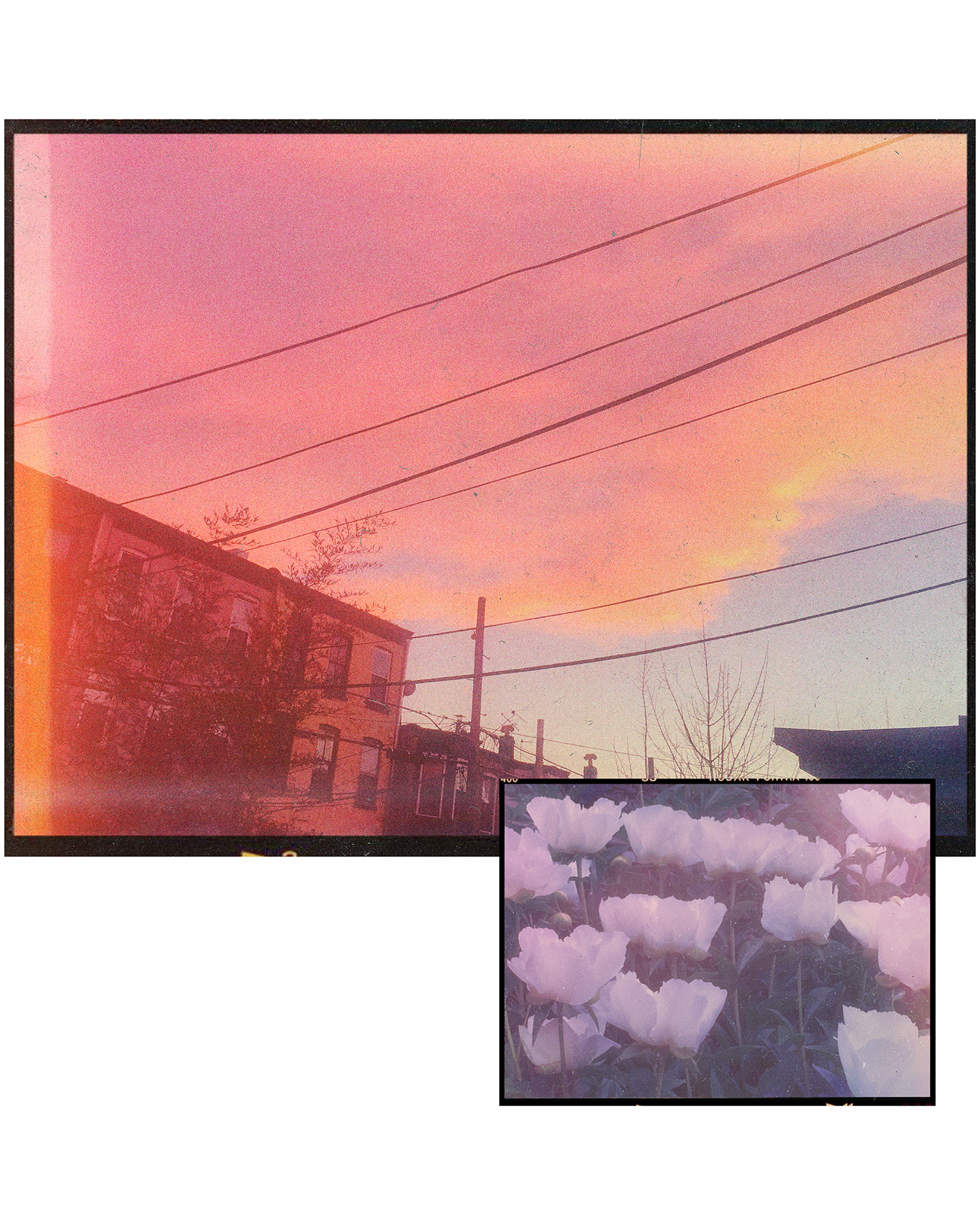 NO VACANCY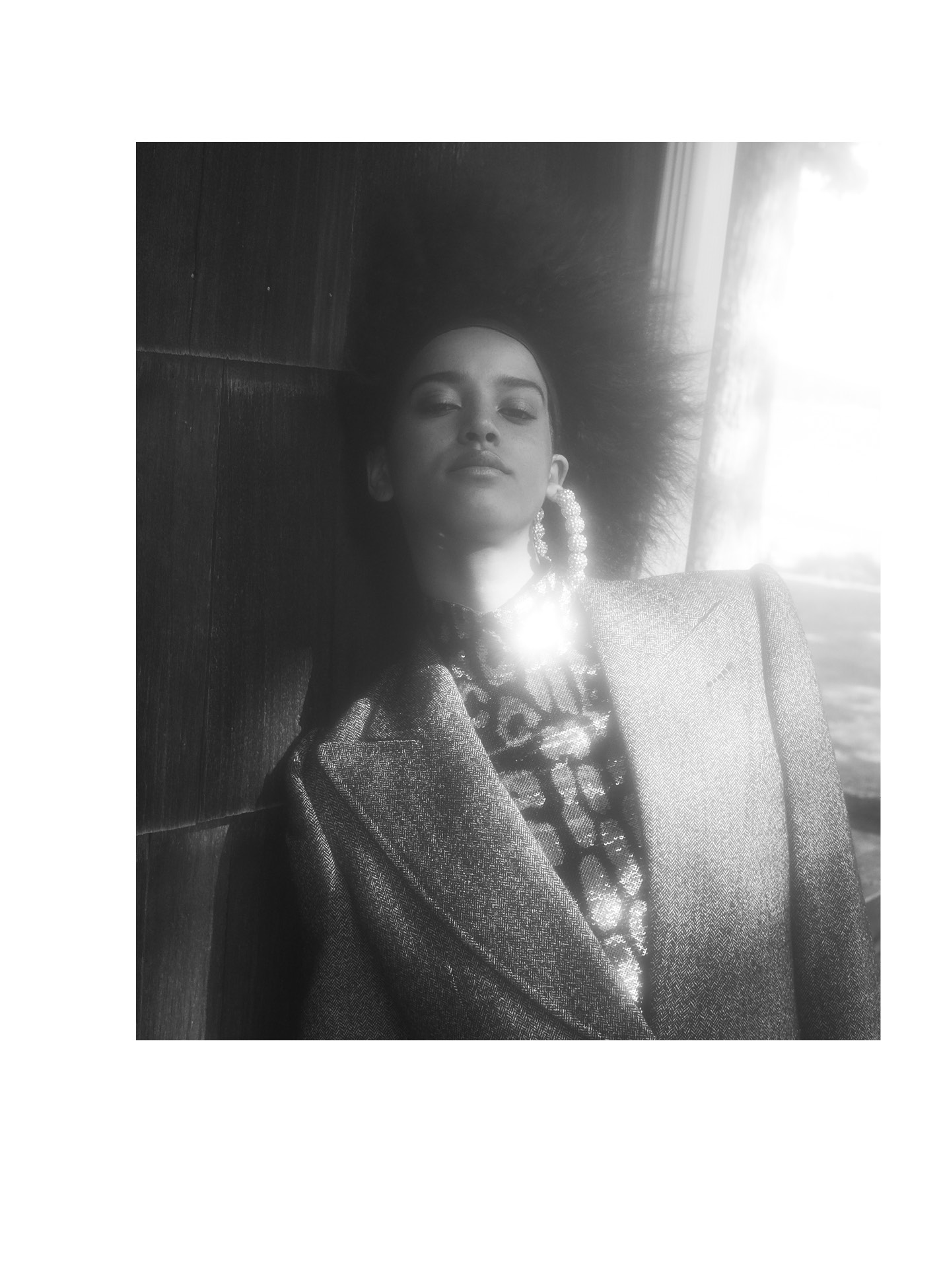 All Clothing by Tom Ford
Photography by Go Minami
Styling by Jungle Lin
Model by Flora Carter @ MUSE Models
Hair by Koji Ichikawa for LAICALE
Makeup by Ayana Awata using MAC Cosmetics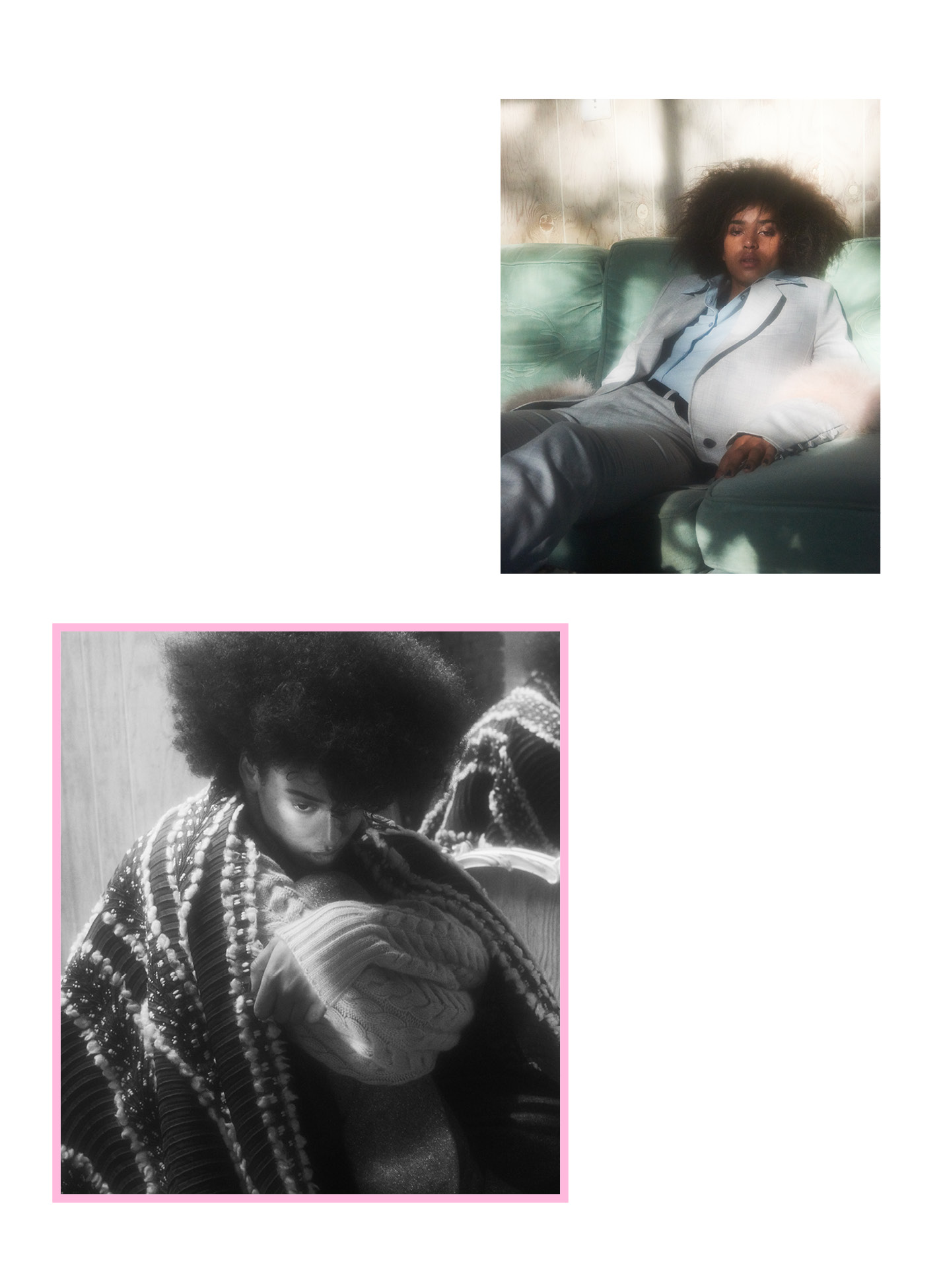 Top Image: Top by Jil Sander, Coat by Roberto Cavalli, Shoes by Lacoste
Bottom Image: Coat by Oscar de la Renta, Sweater Dress by Lacoste, Shoes by Mulberry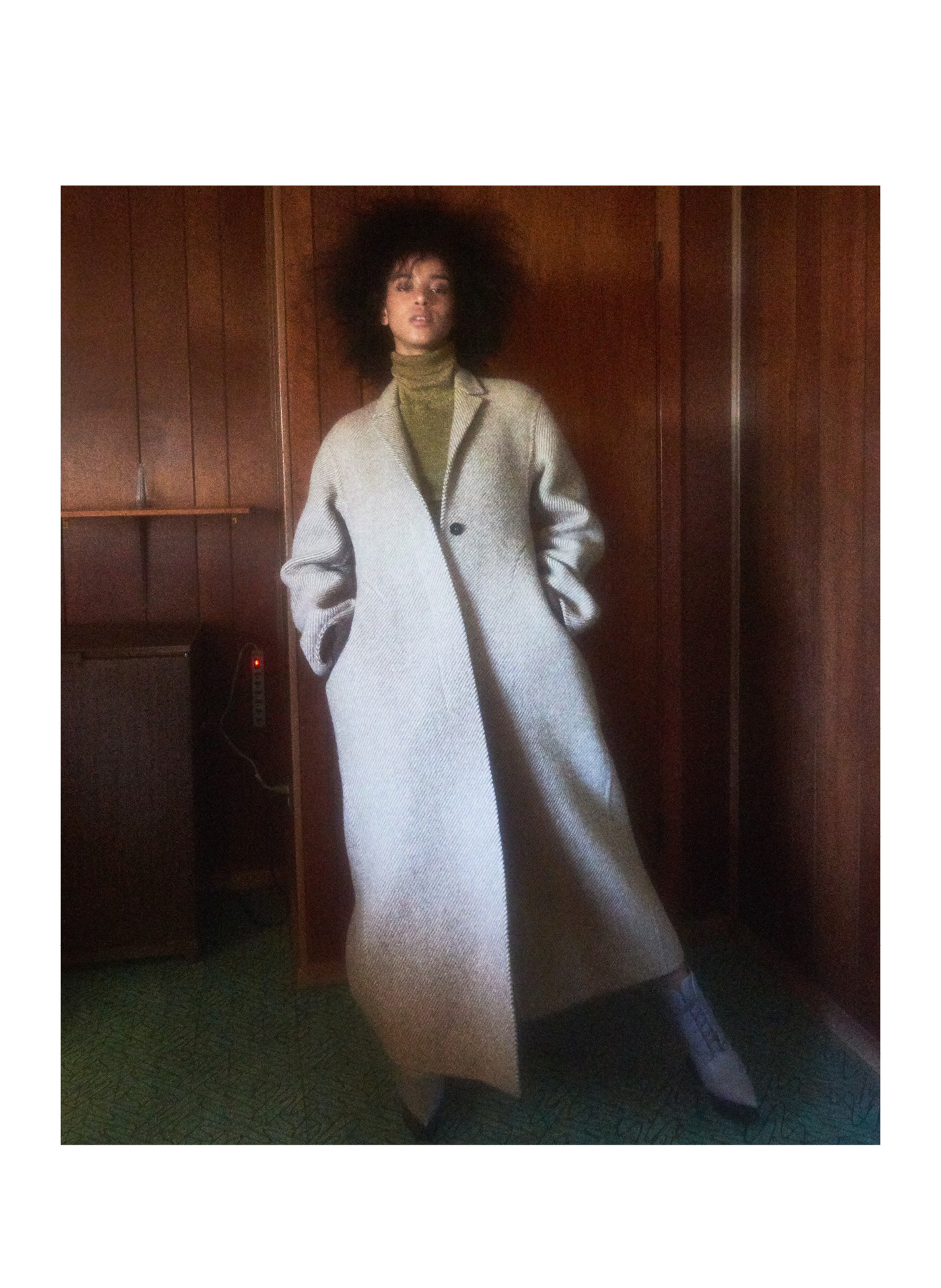 Turtleneck by Ulla Johnson, Coat by Jil Sander, Shoes by Thom Browne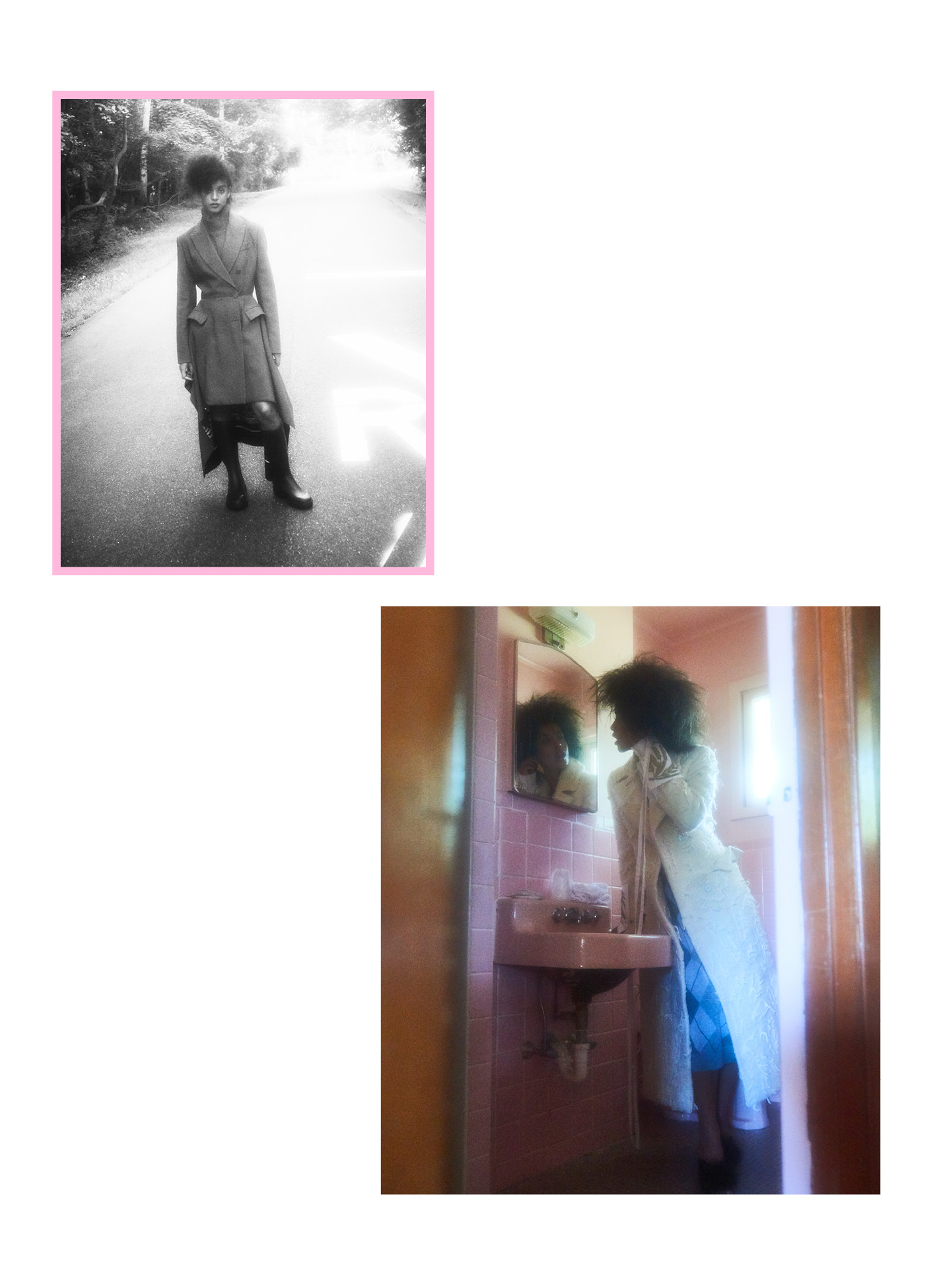 Top Image: Suit by Adeam, Shirt by Salvatore Ferragamo
Bottom Image: Coat and Skirt by Issey Miyake, Sweater by Prabal Gurung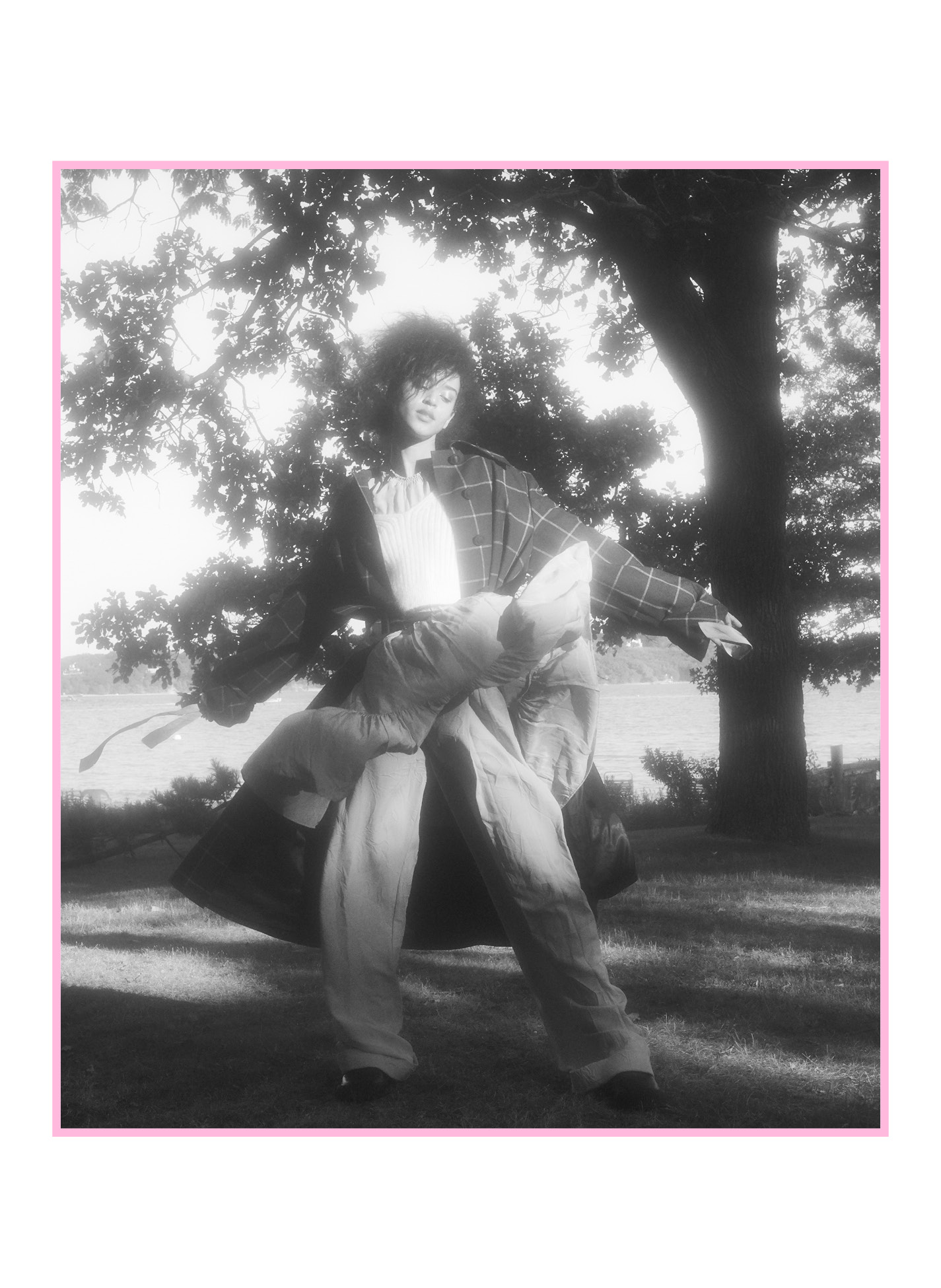 Coat by Mulberry, Sweater, Shirt, Pants and Shoes by 3.1 Phillip Lim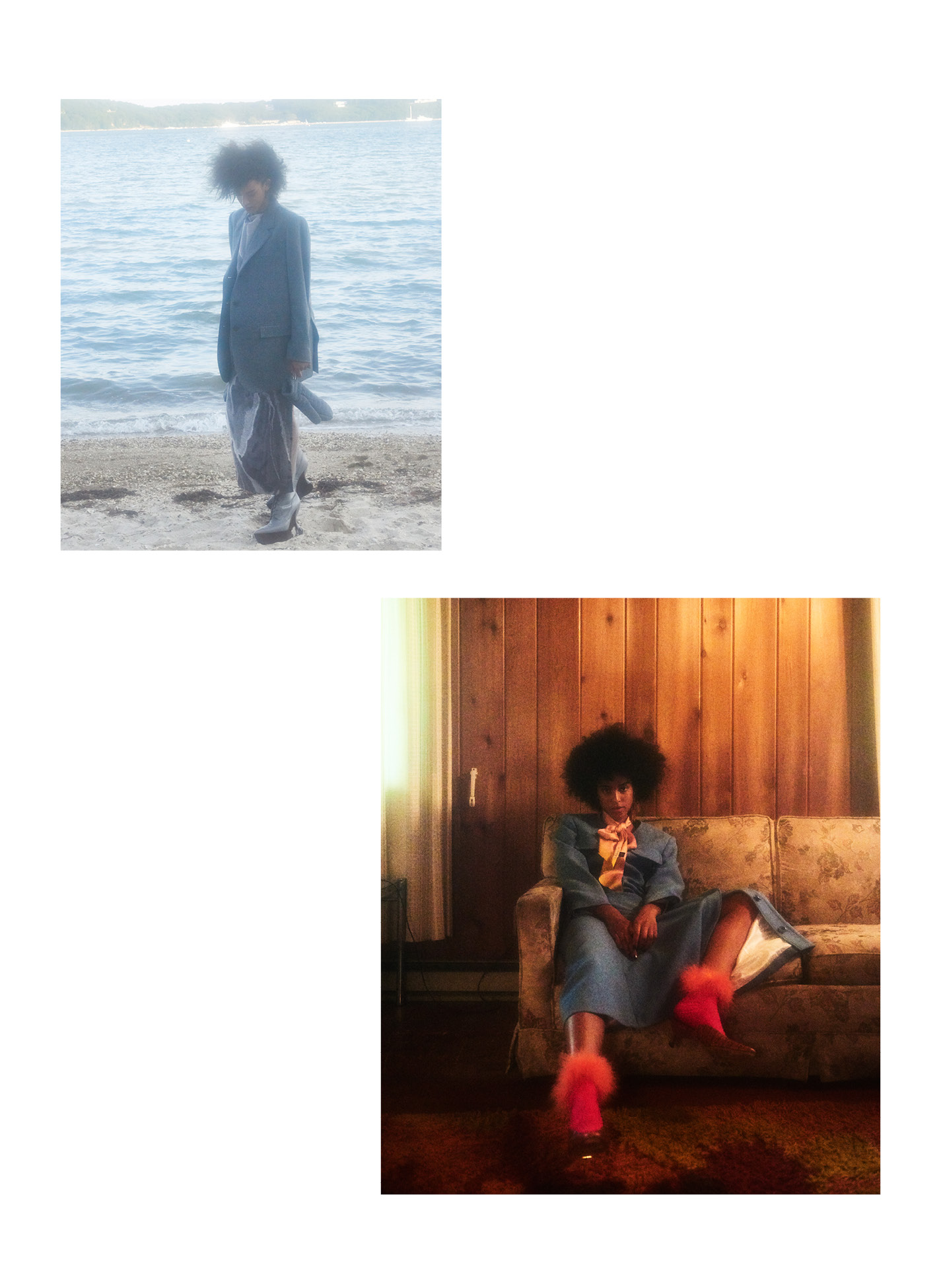 Top Image: All Clothing by Thom Browne
Bottom Image: All Clothing by Mulberry
WINDOW SHOPPING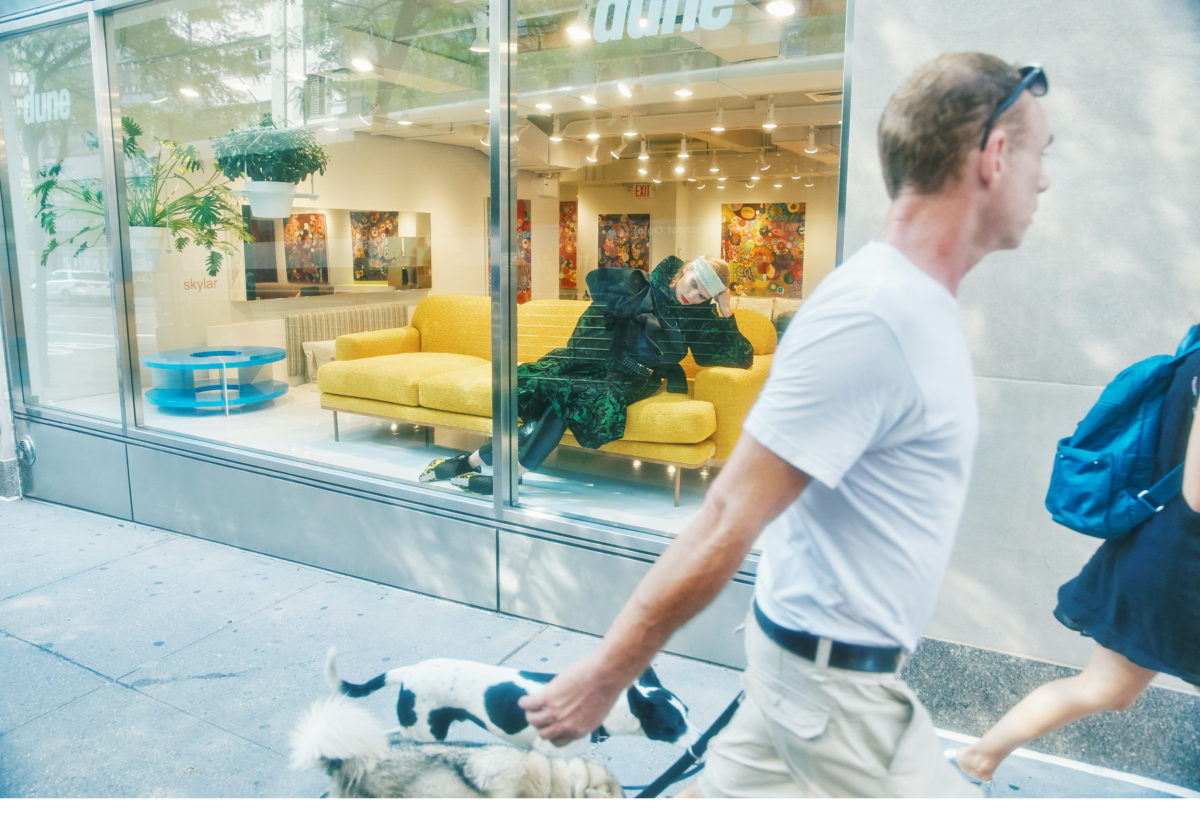 Photography by Ruo Bing Li
Styling by Krisana Sotelo @ The Only Agency
Model Alexandra Elizabeth @ The Society
Silk green and black print dress and silk black belt worn over the shoulder by Marc Jacobs, Vinyl body corset by Alexander Wang, Crystal headband and kitten heels by Tom Ford, Spandex liquid leggings Stylist own
Sofa – Cloud by Richard Shemtov, Table – Double Zero by Richard Shemtov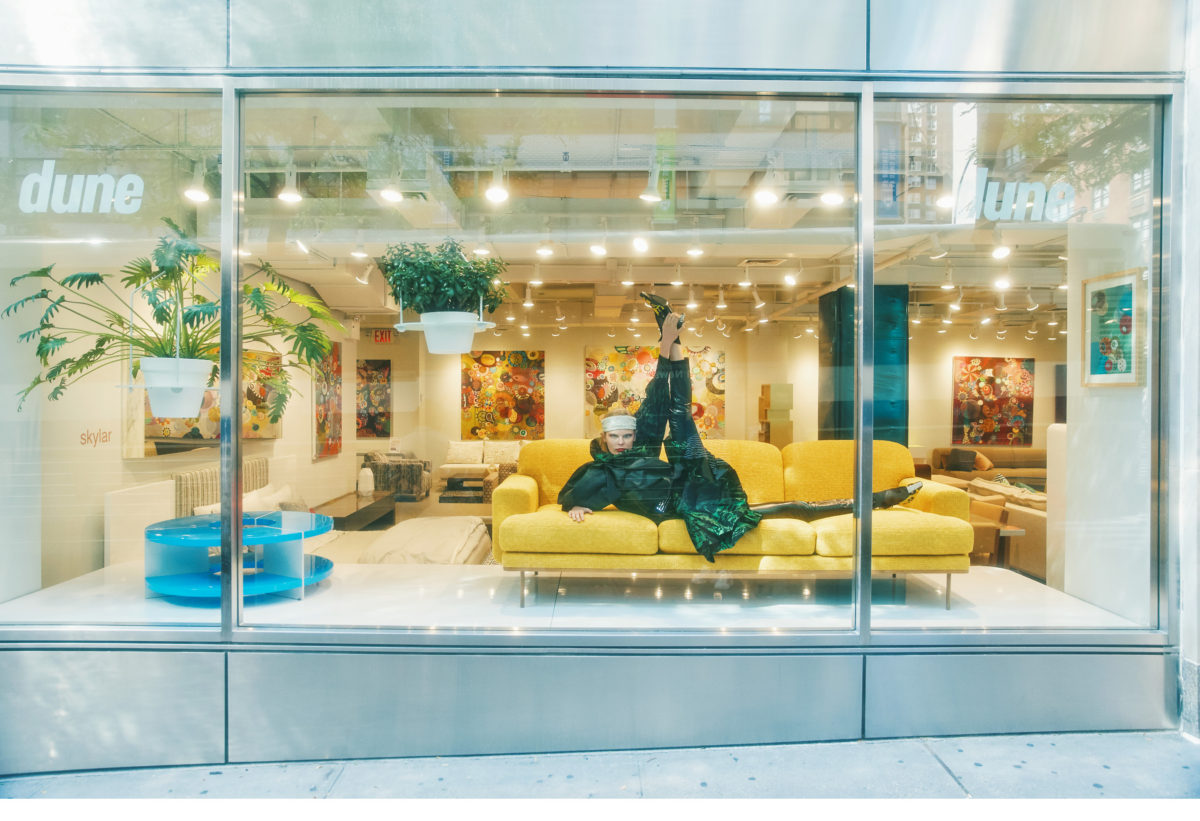 Green and black print, silk dress and black silk belt worn over the shoulder by Marc Jacobs, Vinyl body corset by Alexander Wang, Crystal headband and kitten heels by Tom Ford, Spandex liquid leggings Stylist own
Sofa – Cloud by Richard Shemtov, Table – Double Zero by Richard Shemtov
Black velvet embroidered cape by Erdem, black latex cape + crystal and latex belt worn over the neck by Tableaux Vivents, crystal earrings and hair clip by Area
Mirror – Ledge by Michael Solis, Desk – Halo by Karim Rashid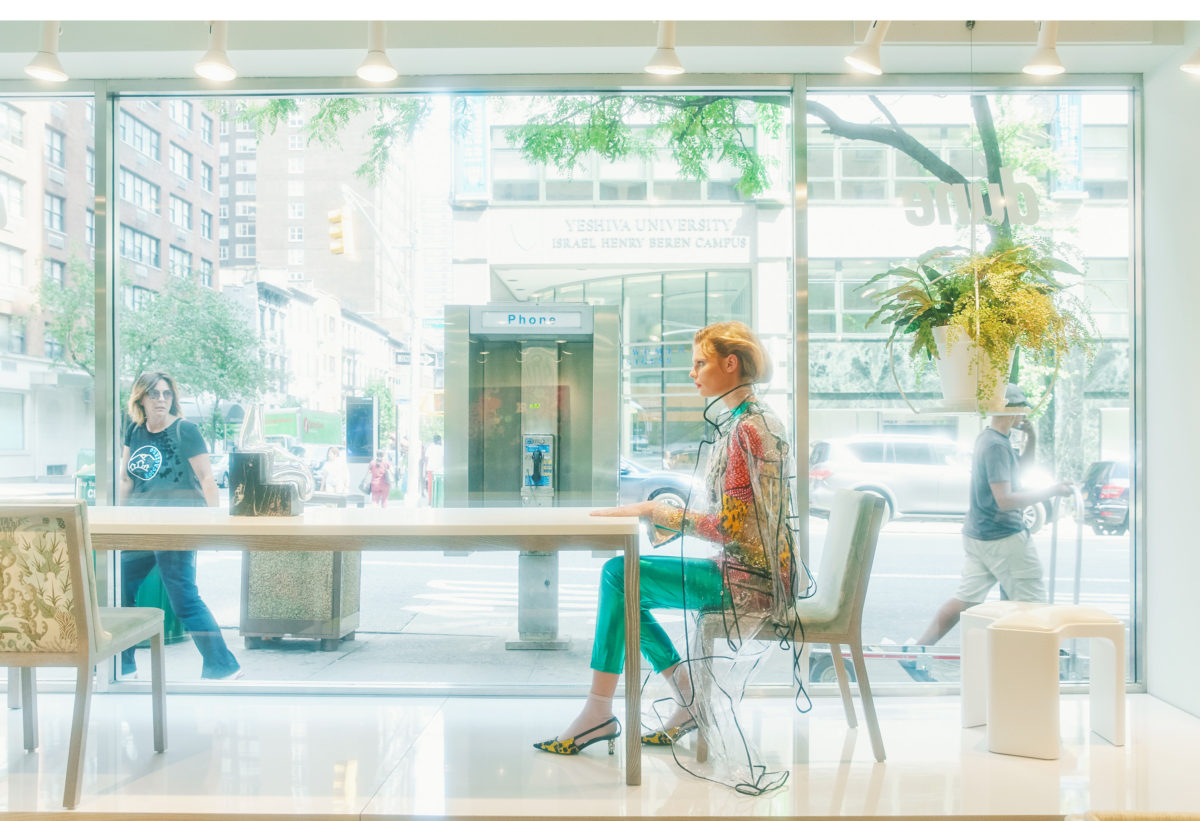 Crystal embroidered colorful dress by Tom Ford, clear vinyl jacket by Philipp Plein, crystal embroidered kitten heels by Tom Ford, green spandex liquid full bodysuit stylist own, pastel pink pop socks by Maria La Rosa
Dining Table and Chairs – Margot by Sarah Fels, Stool – Jedi by Richard Shemtov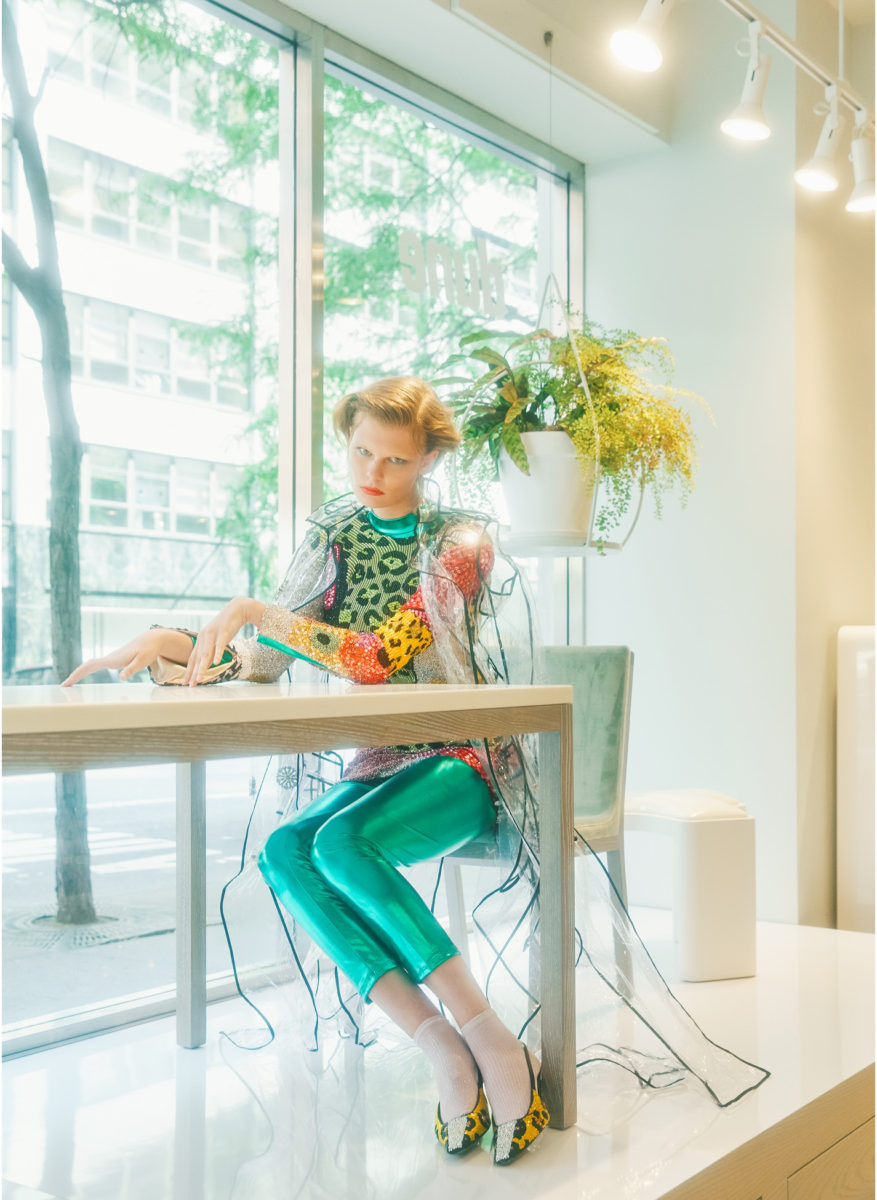 Crystal embroidered colorful dress by Tom Ford, clear vinyl jacket by Philipp Plein, crystal embroidered kitten heels by Tom Ford, green spandex liquid full bodysuit stylist own, pastel pink pop socks by Maria La Rosa
Dining Table and Chairs – Margot by Sarah Fels, Stool – Jedi by Richard Shemtov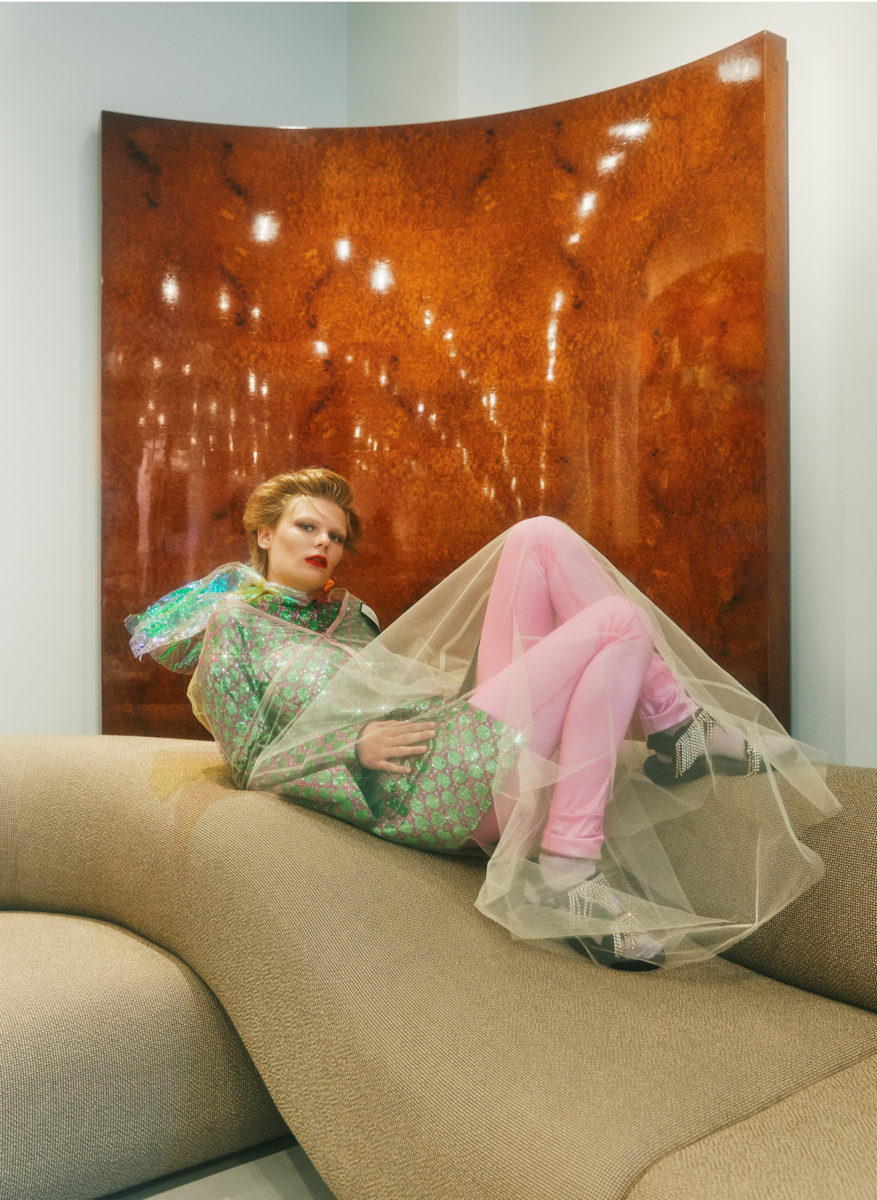 Green and pink sequin dress with nude body cape by Gucci, Pink spandex leggings stylists own, pink pop socks by Falke, crystal sandal by Area
Sofa – landscape by Nina Edwards Anker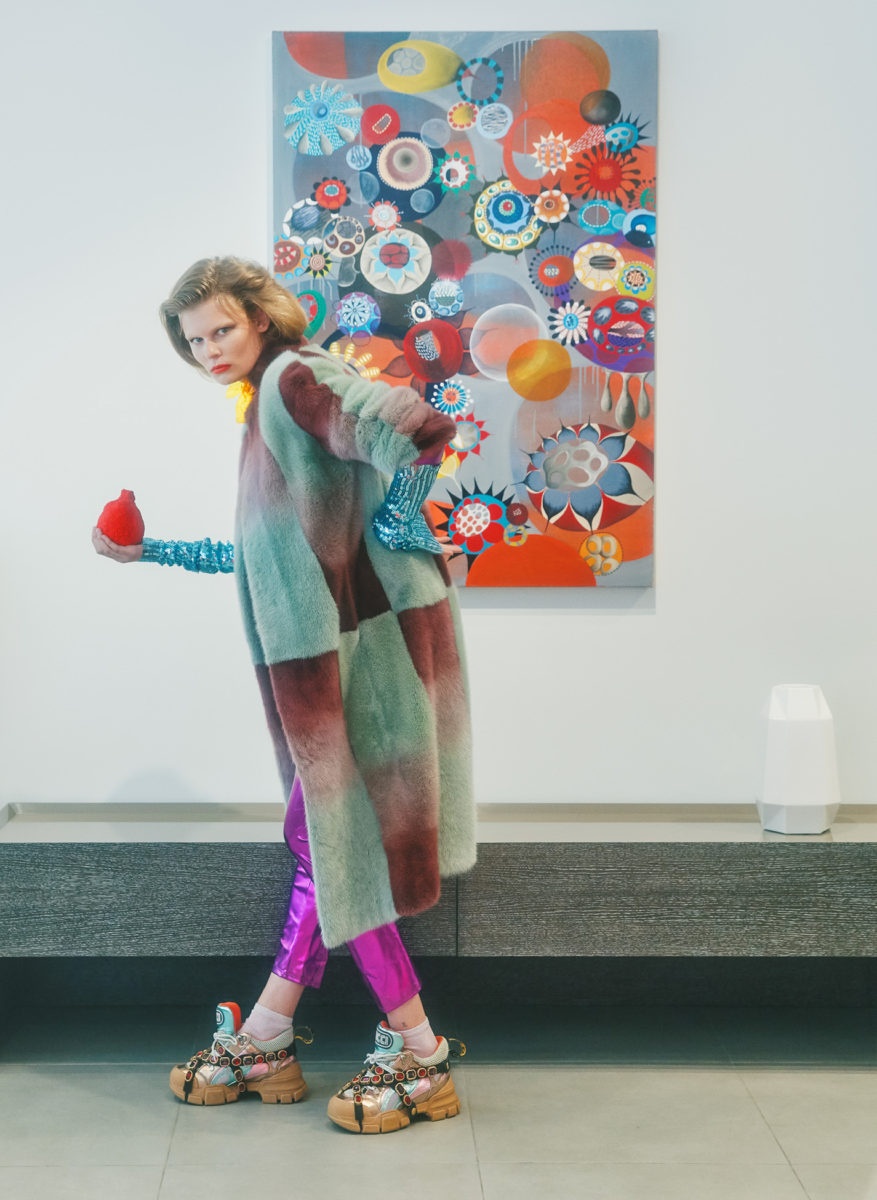 Pastel fur coat by Sies Marjan, turquoise sequin arm bands by DSquared2, purple latex liquid full bodysuit stylist's own, pink pop socks by Maria La Rosa, crystal sneakers by Gucci
Cabinet – Fu Console by Nick Dine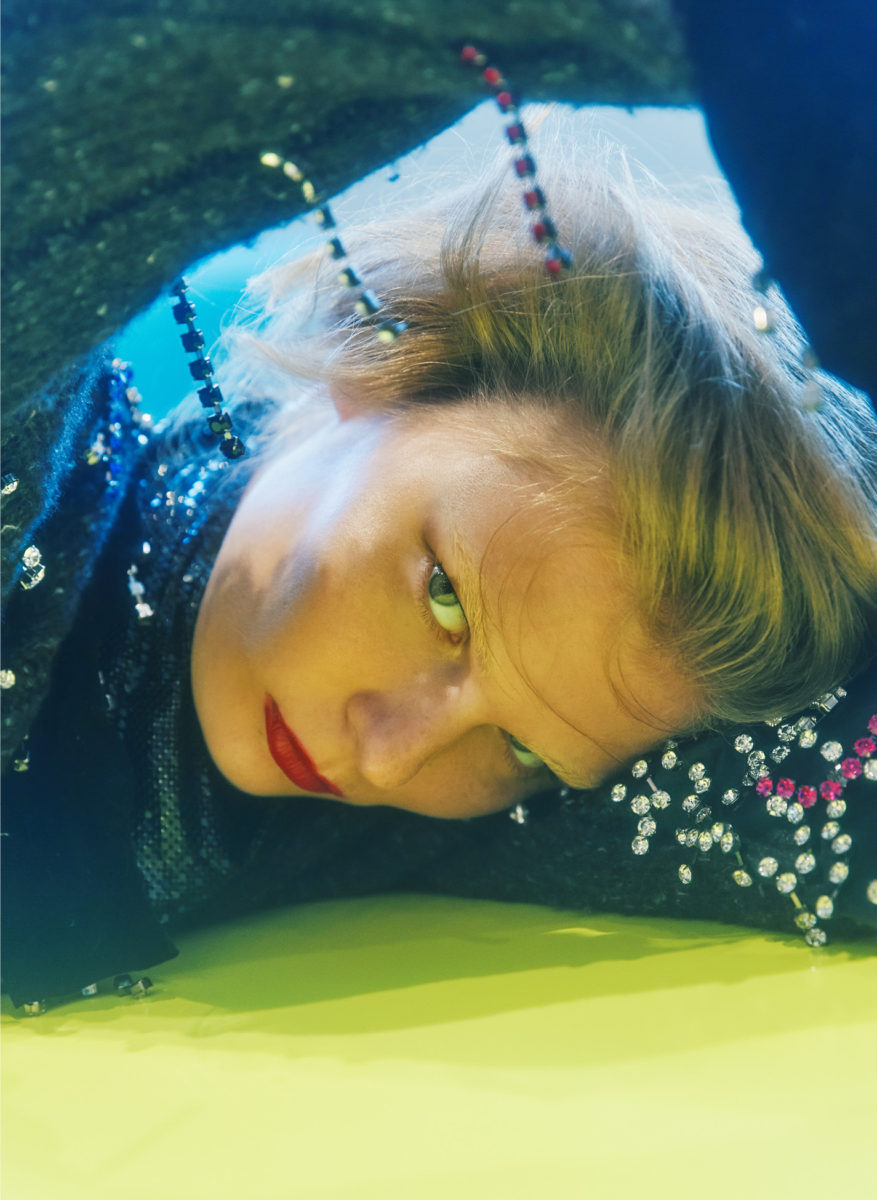 Grey wool sweater with stones by Christopher Kane, metal mesh skirt worn around the neck by Paco Rabanne
Sofa – Deluxe by Richard Shemtov, Table – Four Forty by Michael Solis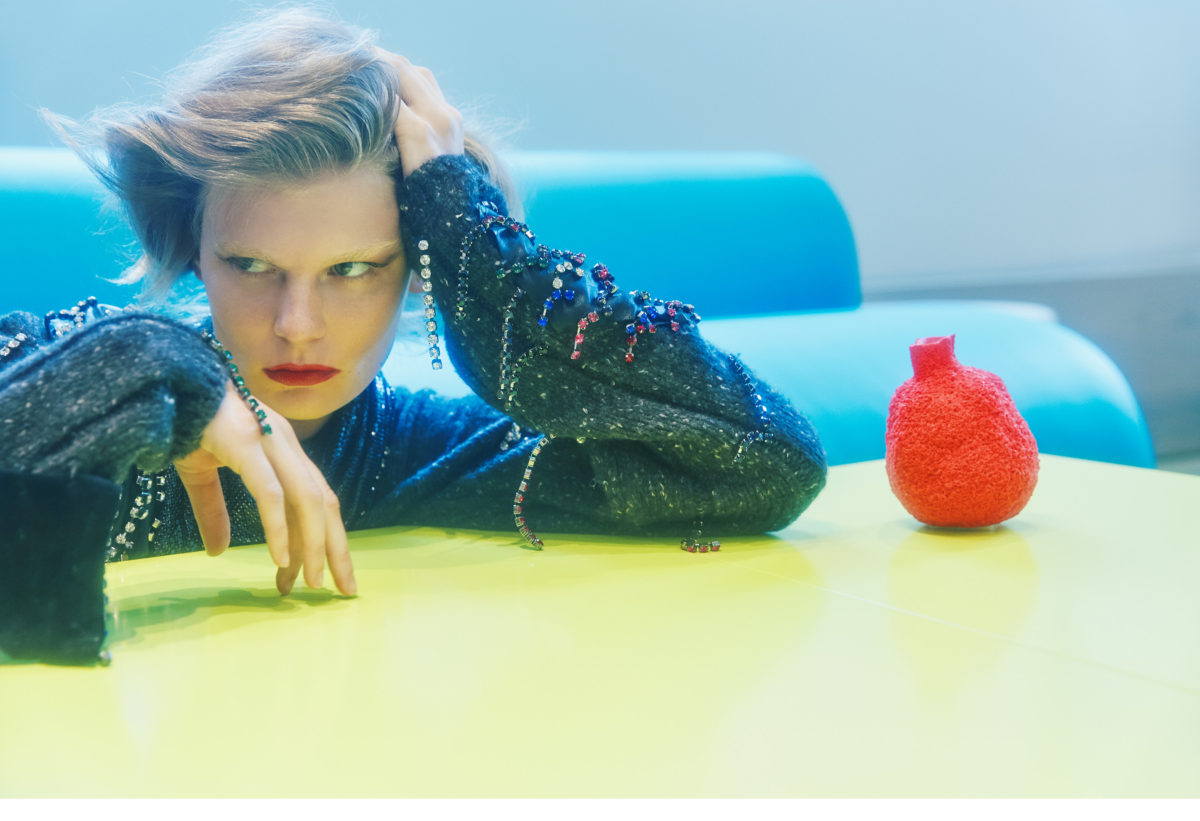 Grey wool sweater with stones by Christopher Kane, metal mesh skirt worn around the neck by Paco Rabanne
Sofa – Deluxe by Richard Shemtov, Table – Four Forty by Michael Solis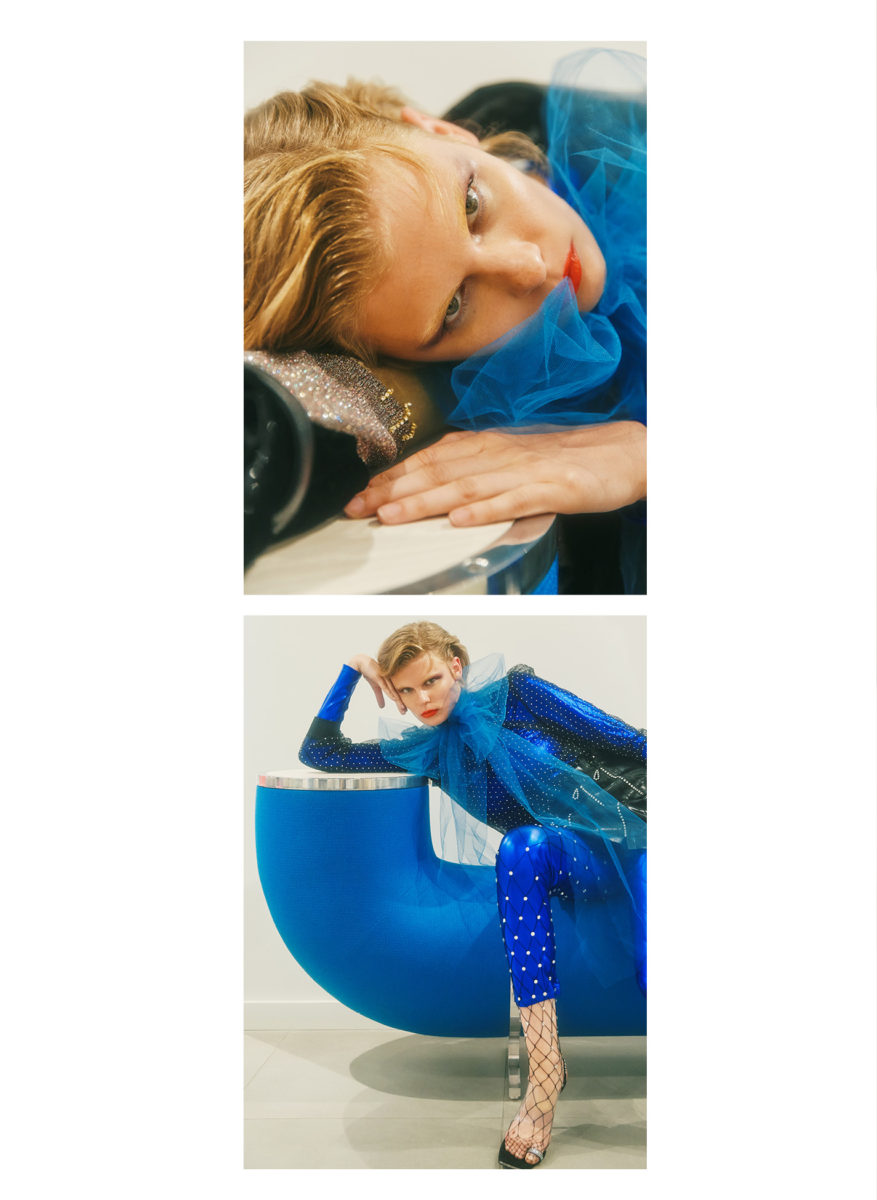 Crystal and tulle sheer top by Givenchy, latex skirt with crystals by Tableaux Vivents, blue spandex liquid full bodysuit stylist own, crystal and mesh stockings by Area, vinyl and leather heel by Alexander Wang
Bench – Pipeline by Harry Allen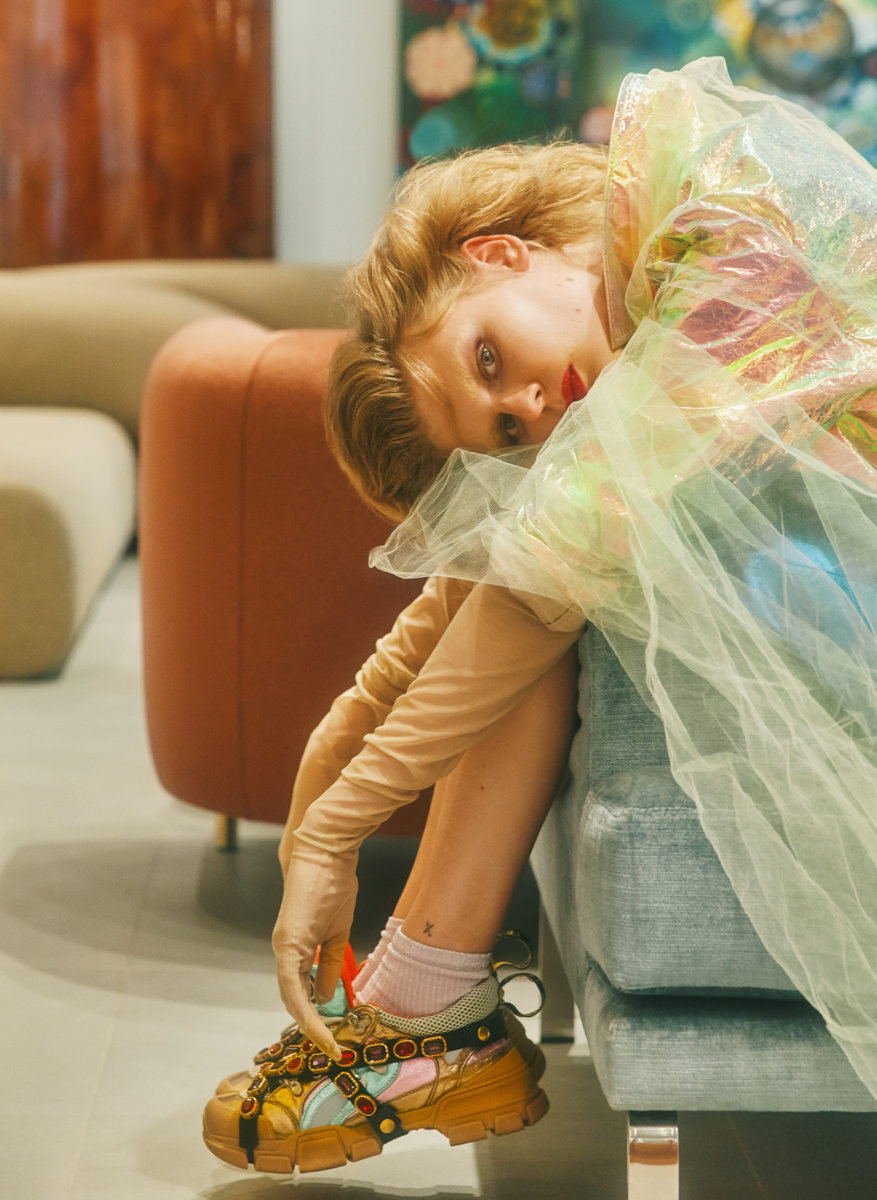 Iridescent vinyl jacket by Area, mesh nude gloves by Carolina Amato, pink pop socks by Maria La Rosa, crystal multi-colored sneakers by Gucci
Sofa – Stealth by Richard Shemtov
Makeup by Liset Garza @ The Wall Group using MAC Cosmetics
Hair by Yukiko Tajima @See Management
Production by Benjamin Price of LEO Creatives
Fashion Assistants Patrick Surach and Ashley Wooten
Production intern Louis Kang
Special thanks to Aaron Shemtov of Dune, for more information visit: dune-ny.com
PLASTIC FANTASTIC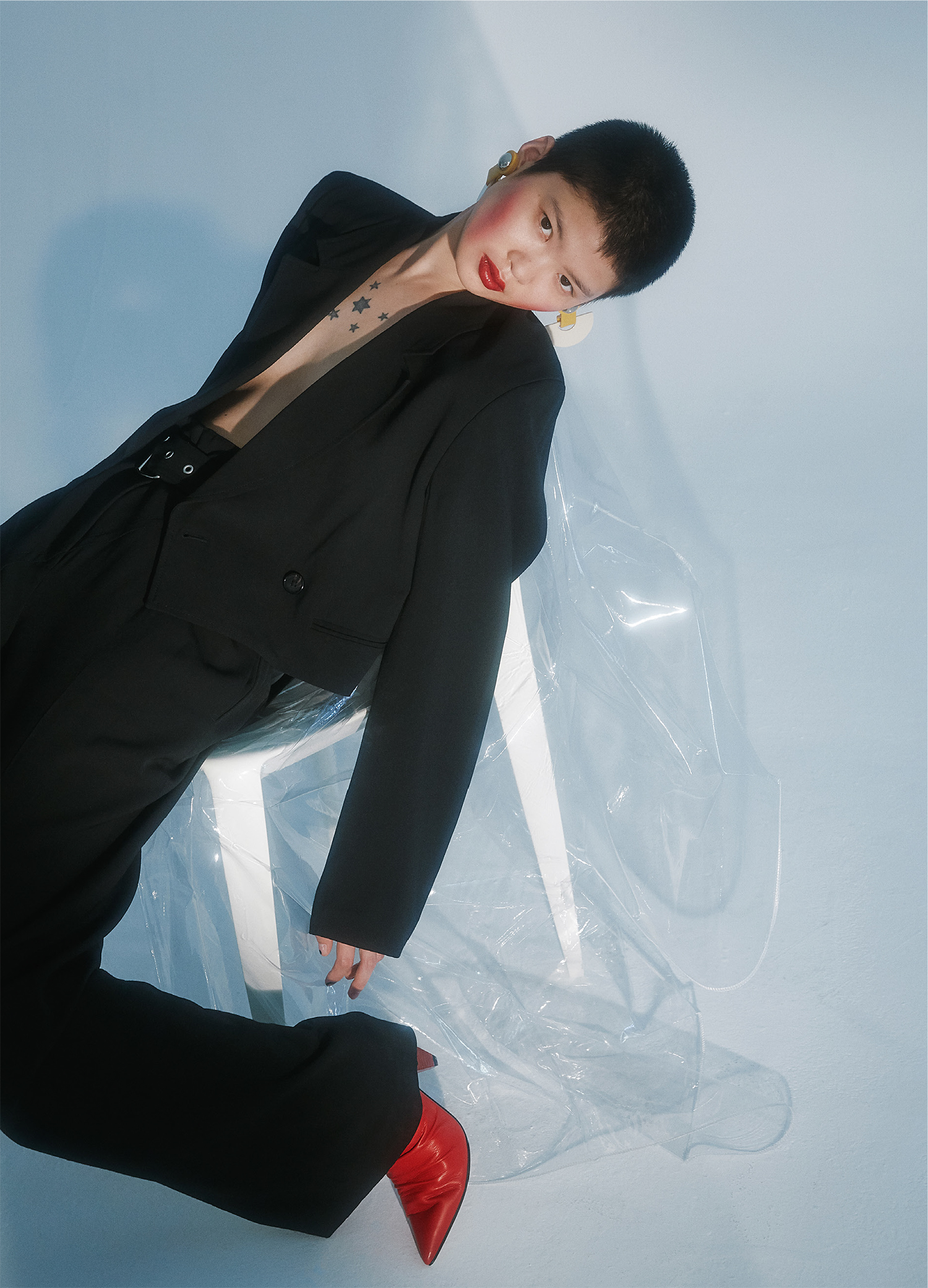 Photography by Ruo Bing Li | Styling by Connie Berg Model Manami Kinoshita @ Muse Model Management
 Blazer and Pants (With Belt) by 3.1 Phillip Lim, Earrings by Rachel Comey, Shoes by Sigerson Morrison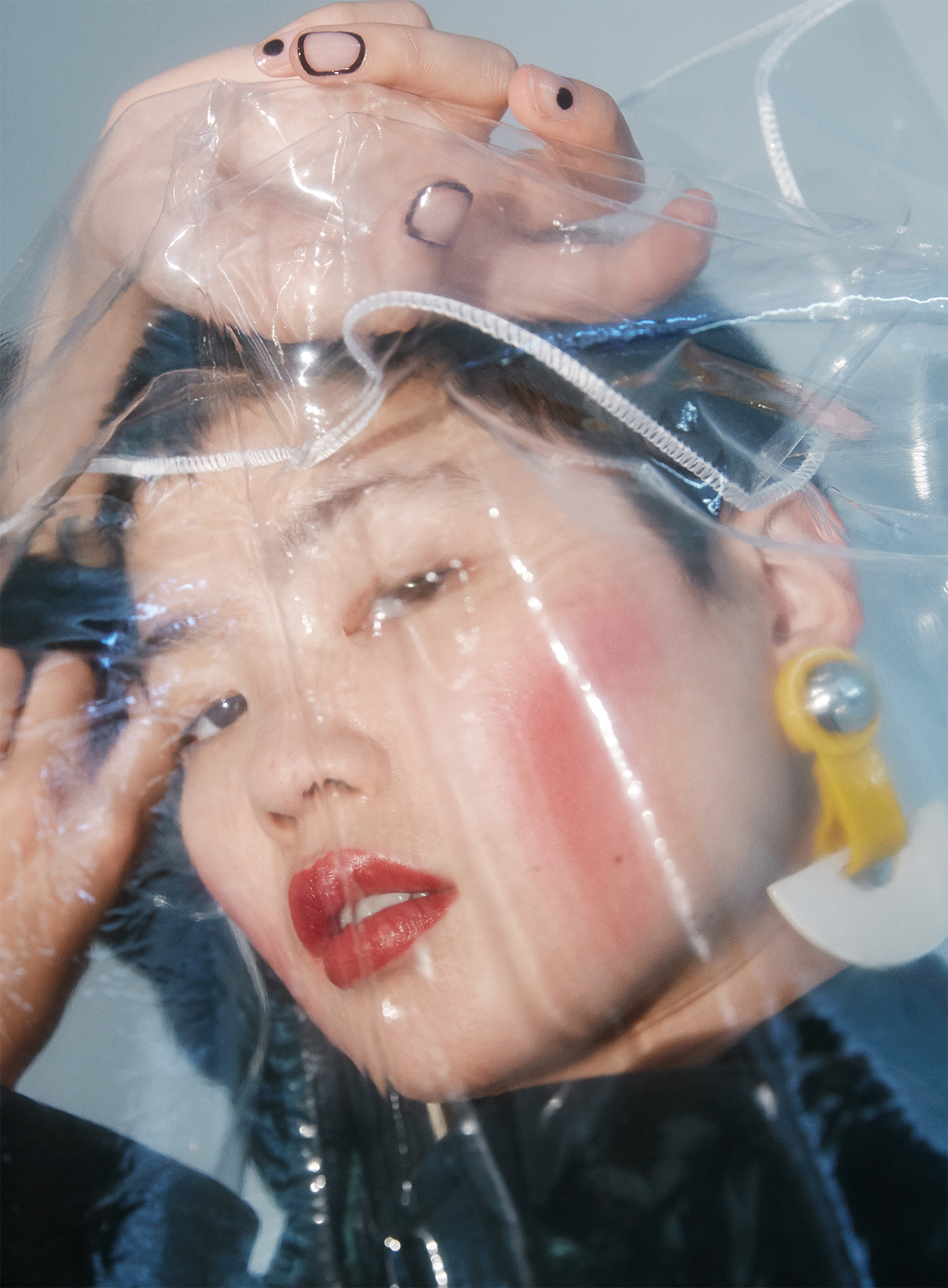 Blazer by 3.1 Phillip Lim, Earrings by Rachel Comey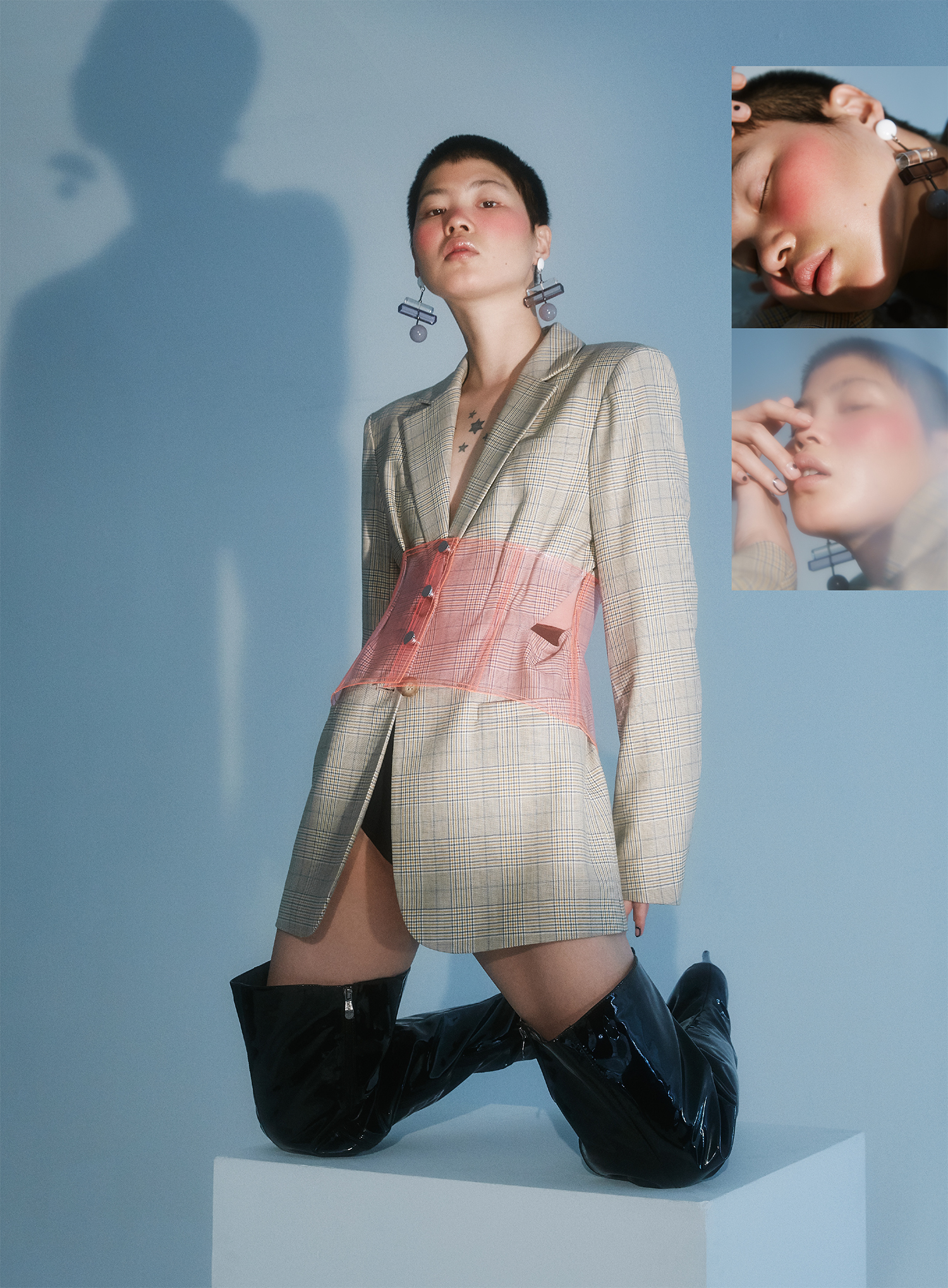 Blazer and Corset by Tibi, Earrings by Rachel Comey, Shoes by Nicholas K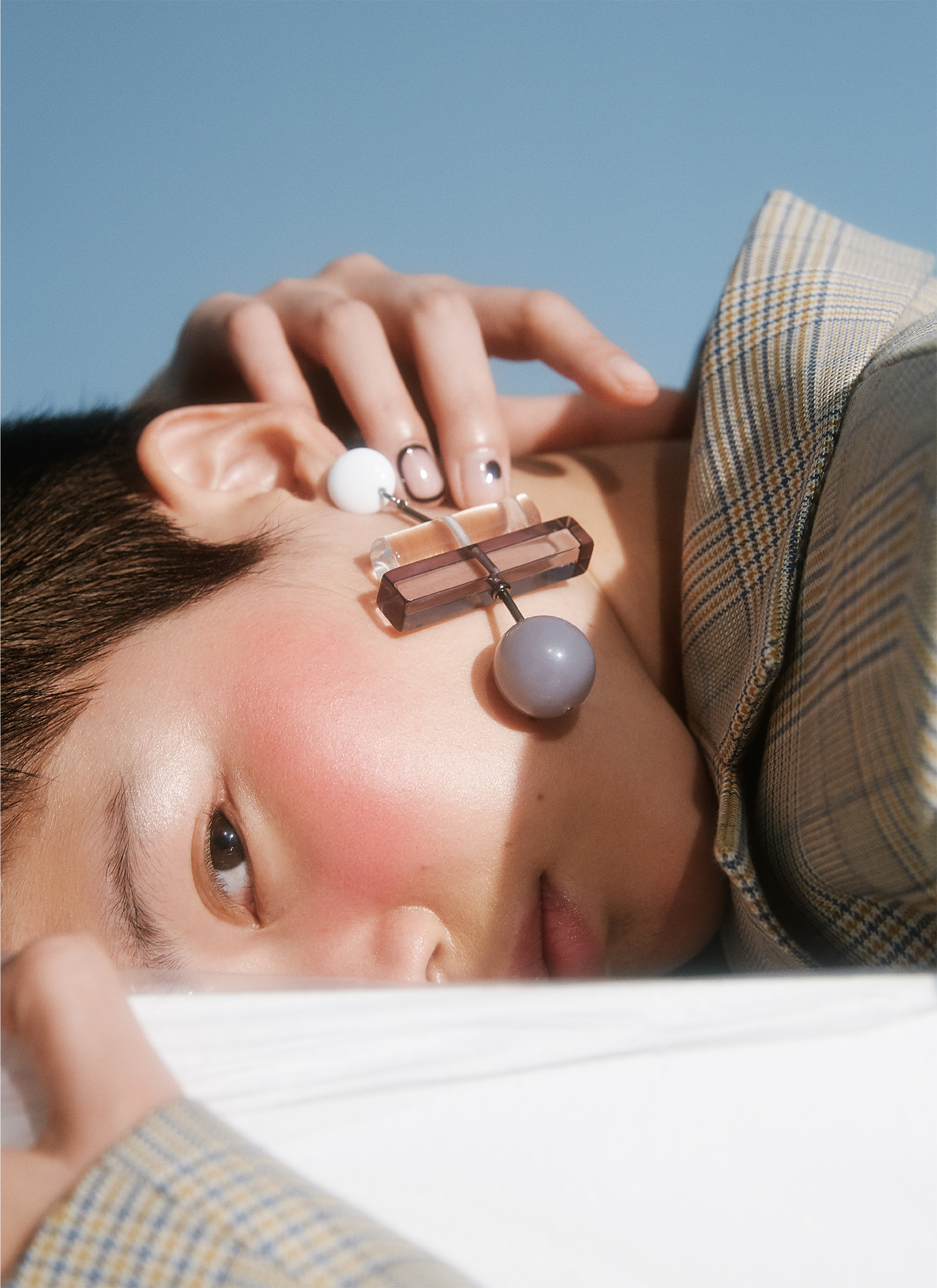 Blazer and Corset by Tibi, Earrings by Rachel Comey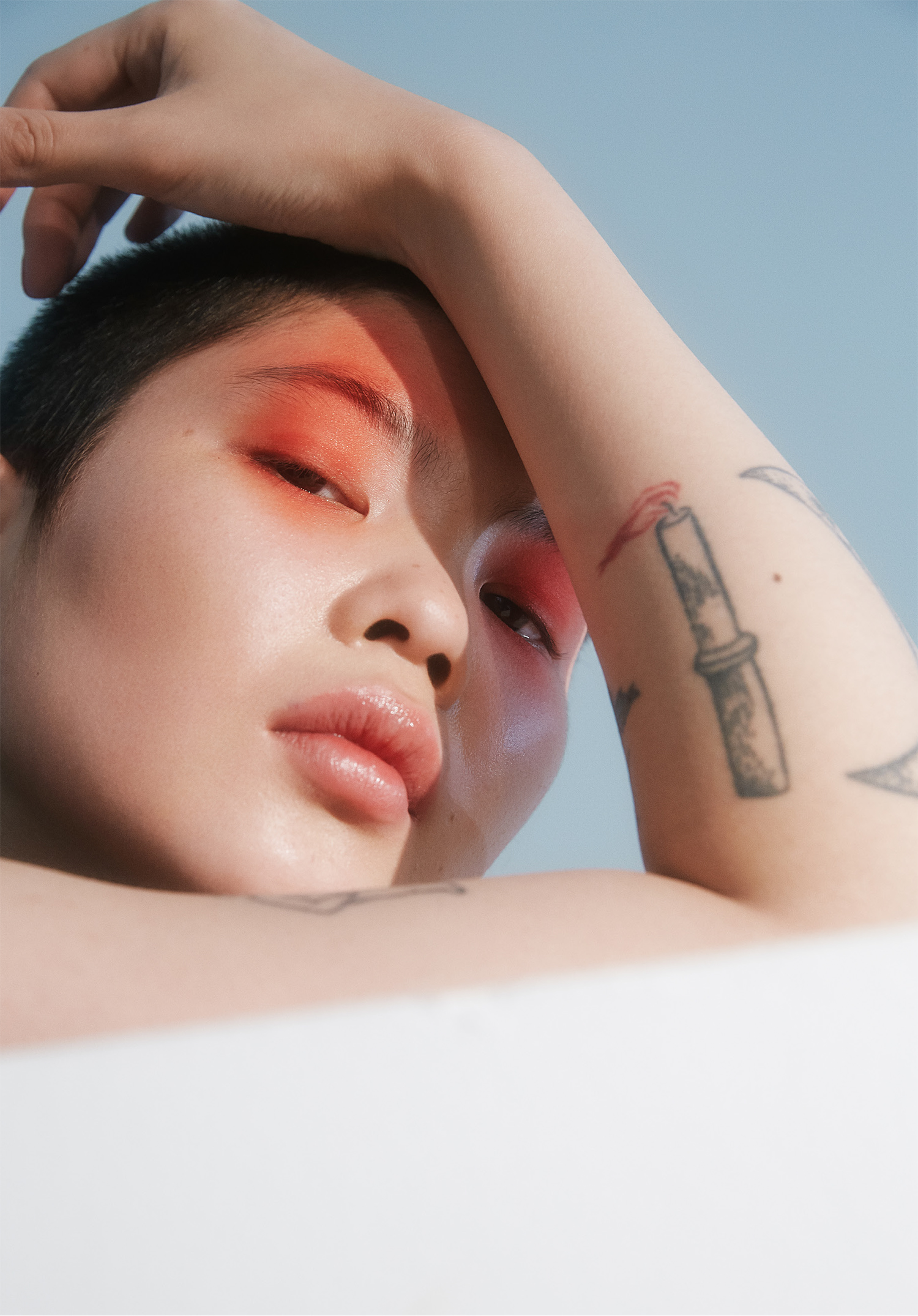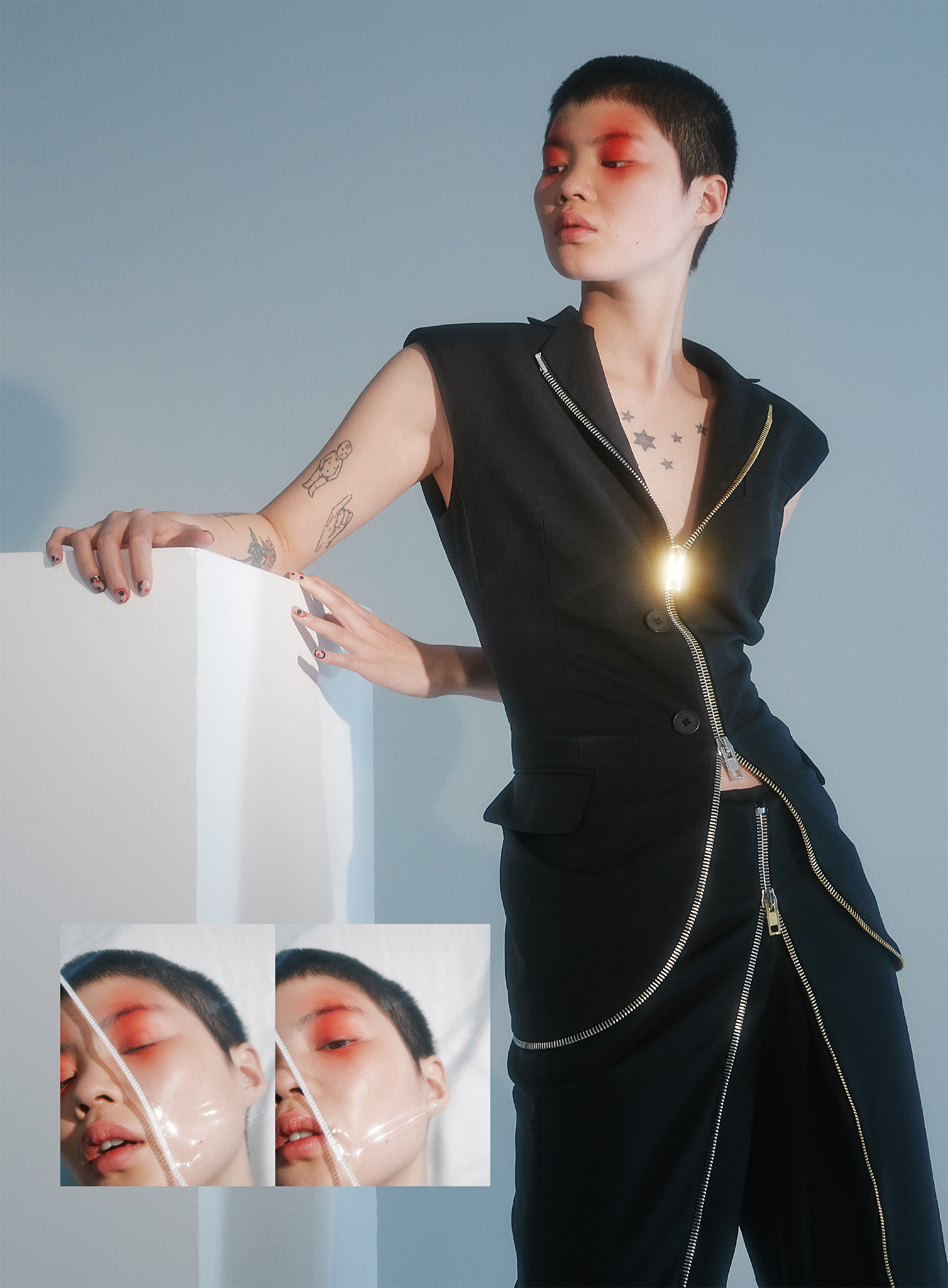 Vest and Trousers by Alexander Wang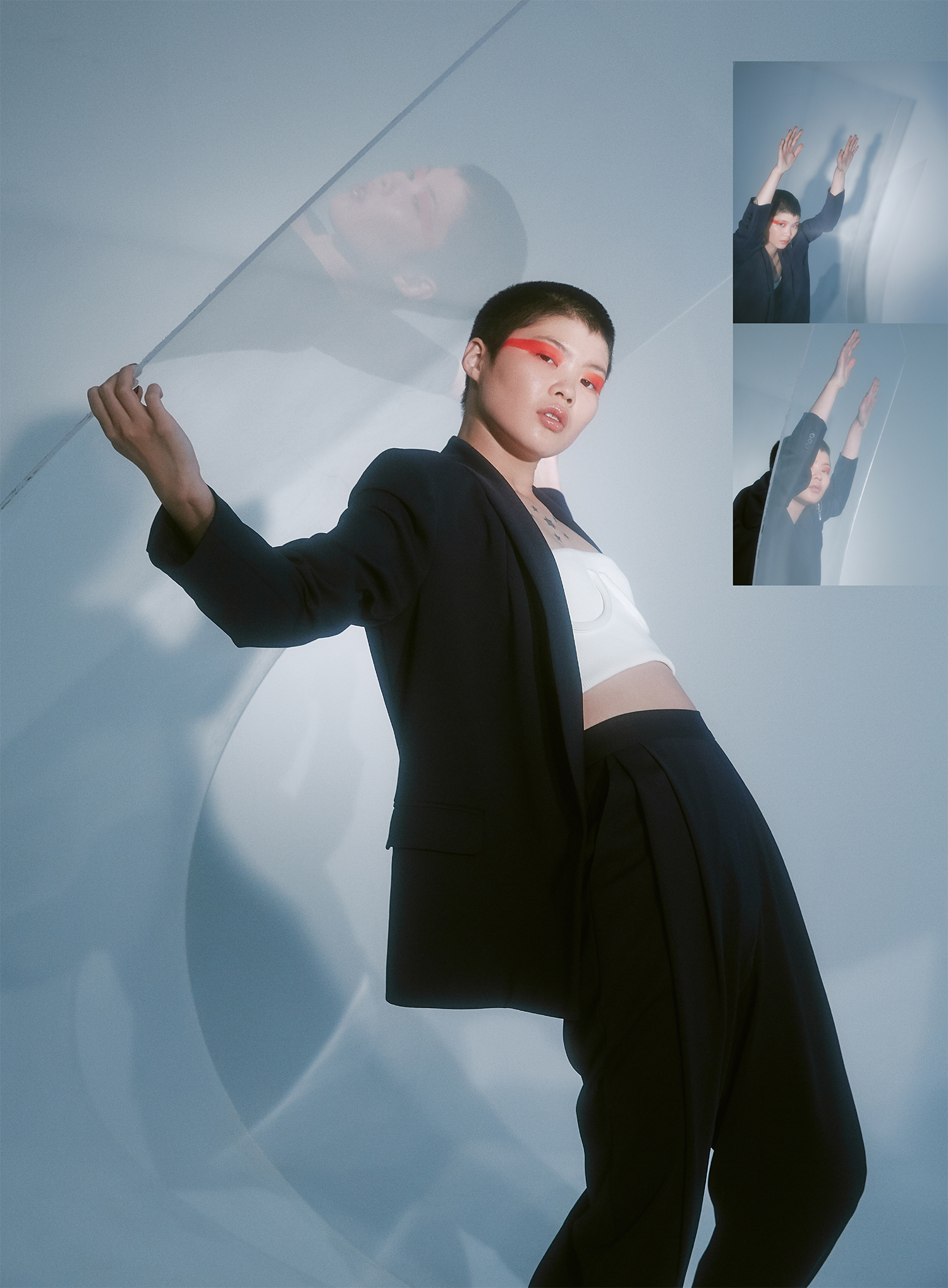 Blazer and Trousers by Rachel Comey, Top by Oresund Iris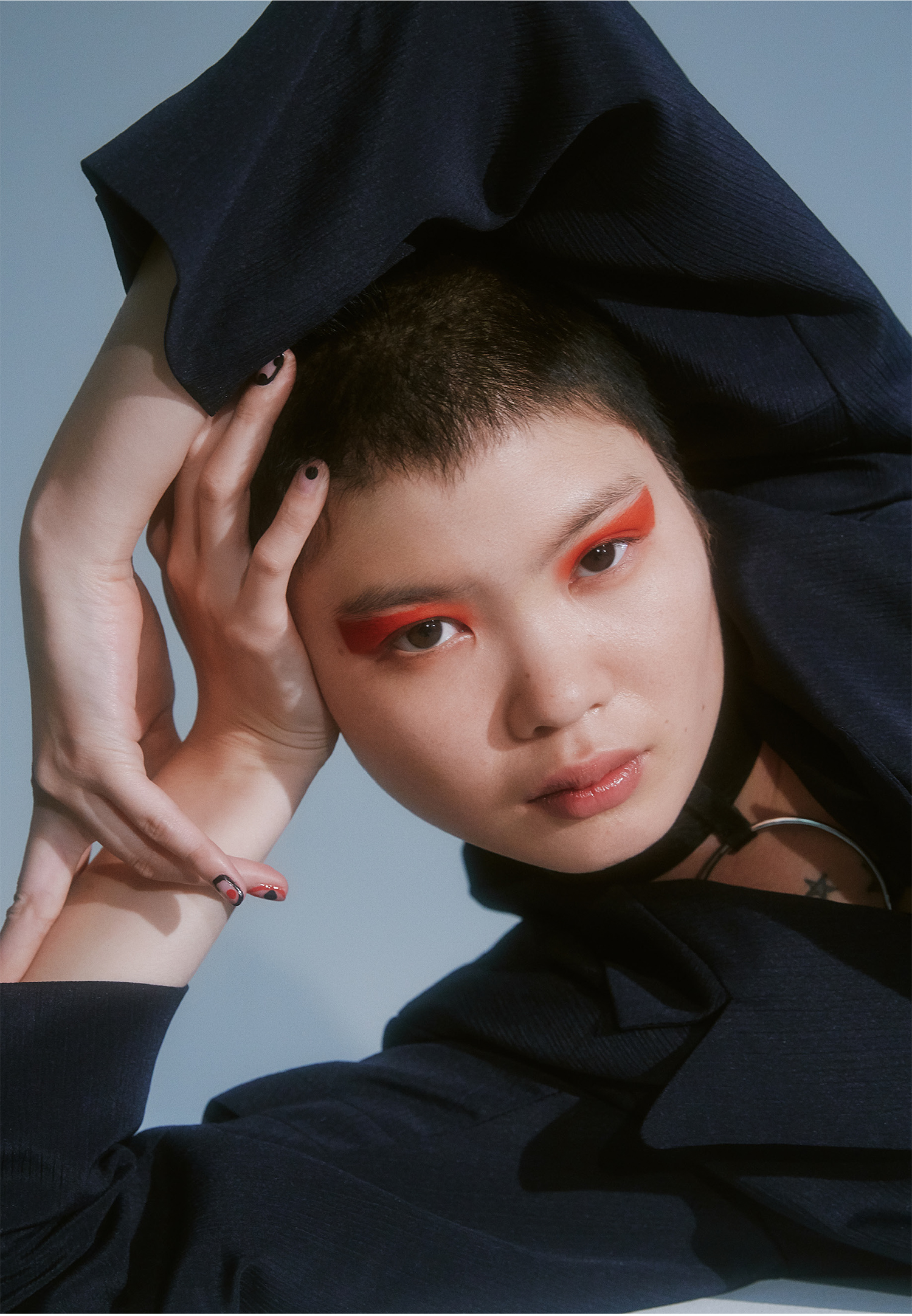 Blazer by Nomia, Choker Stylist's Own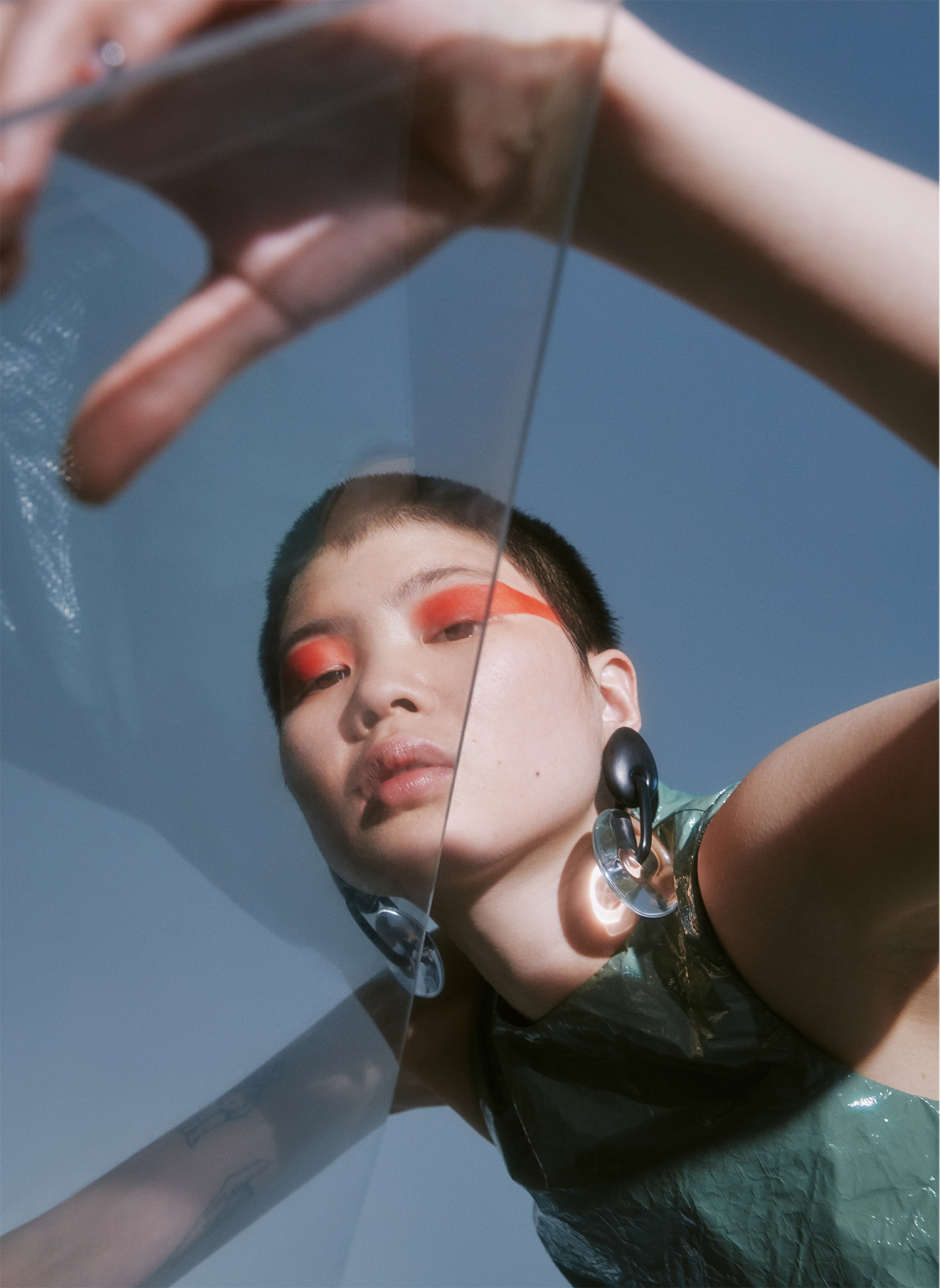 Top by COS, Earrings by Monies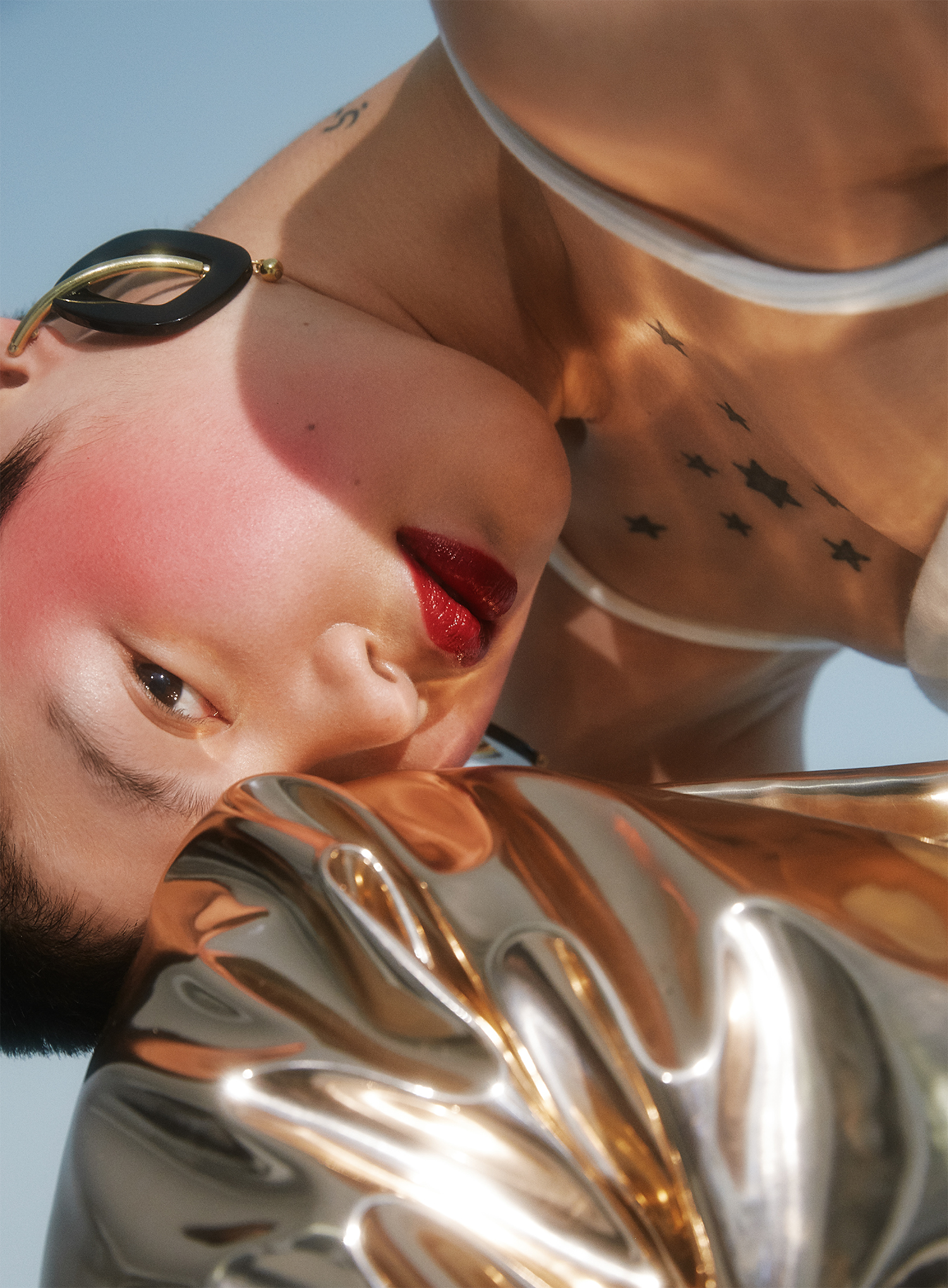 Top by Oresund Iris, Shoes by Nicholas K, Earrings by Rachel Comey
Makeup by Liset Garza @ The Wall Group, Hair by Kiyo Igarashi, Manicure by Yukie Miyakawa @ Kate Ryan Using YSL Beauty, BTS Video by Xixi, Stylist Assistants Yinka Akinmola and Belle Bakst, Production by XTheStudio, Special Thanks to Splashlight Studios
IN THE MOOD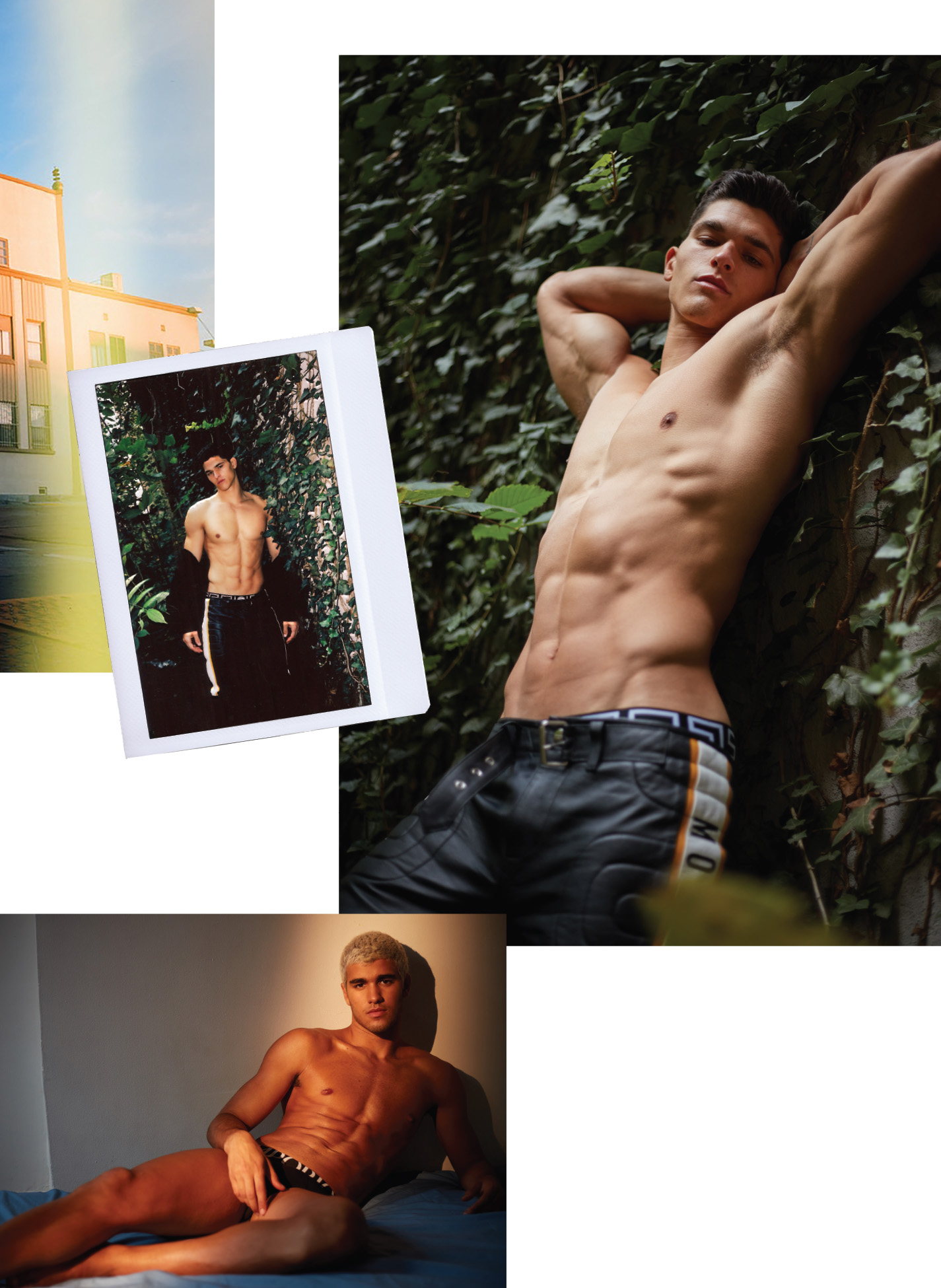 Top: On Trevor–Jacket by Versus Versace, Underwear by Versace, Trousers by Moschino.
Bottom: On Pietro– Underwear by Emporio Armani
Photography by Greg Swales | Styling by Marc Sifuentes | Models.Trevor Signorino @ Next New York, Pietro Baltazar @ Next New York,
Thom Gwin @ Soul Artist Management, Augusta Alexander @ Soul Artist Management, Tomas Skoloudik @ Heroes Models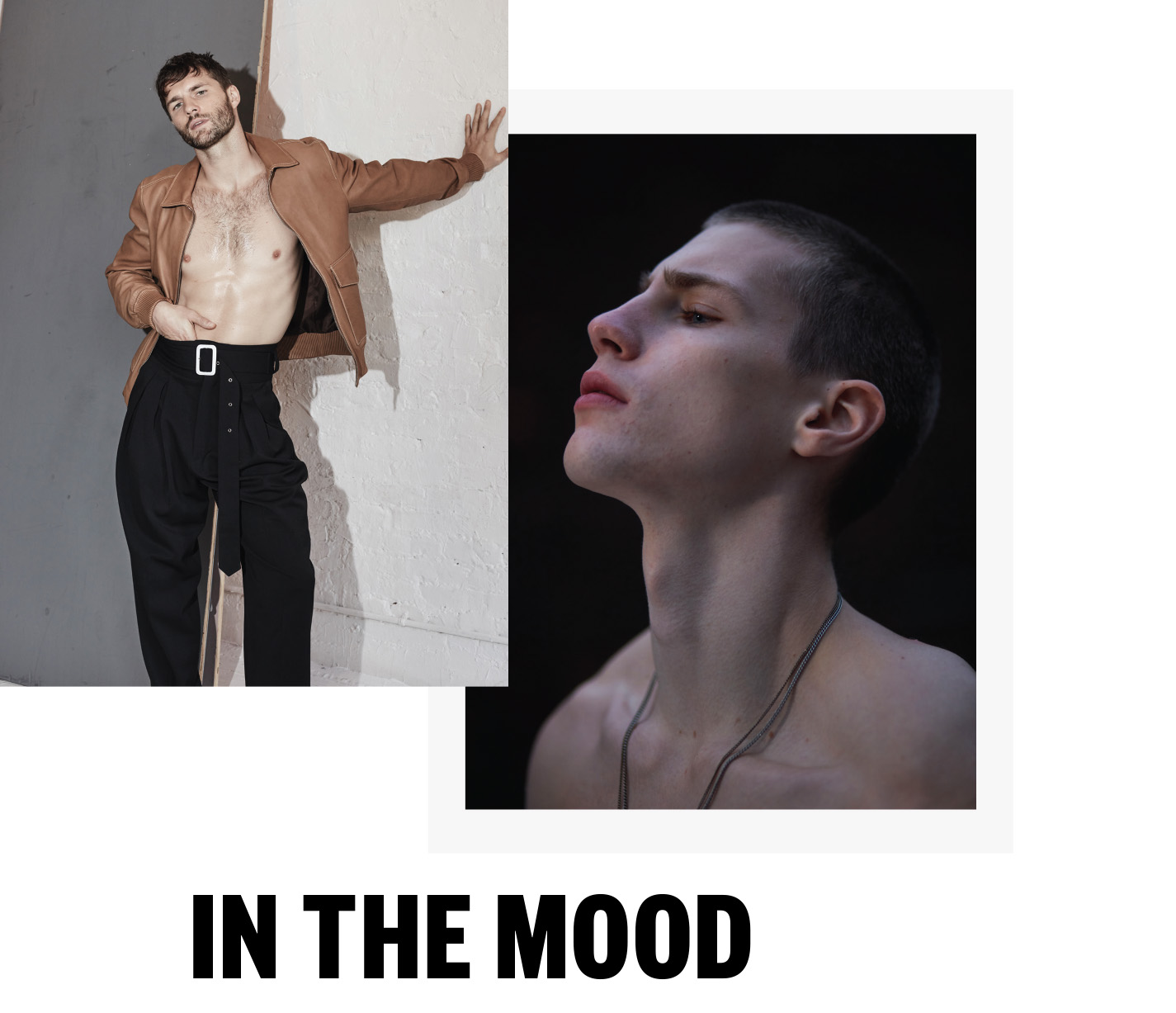 Left: On Thomas– Jacket by Michael Kors and Trousers by Kenzo
Right: On Augusta– Necklaces by Coach 1941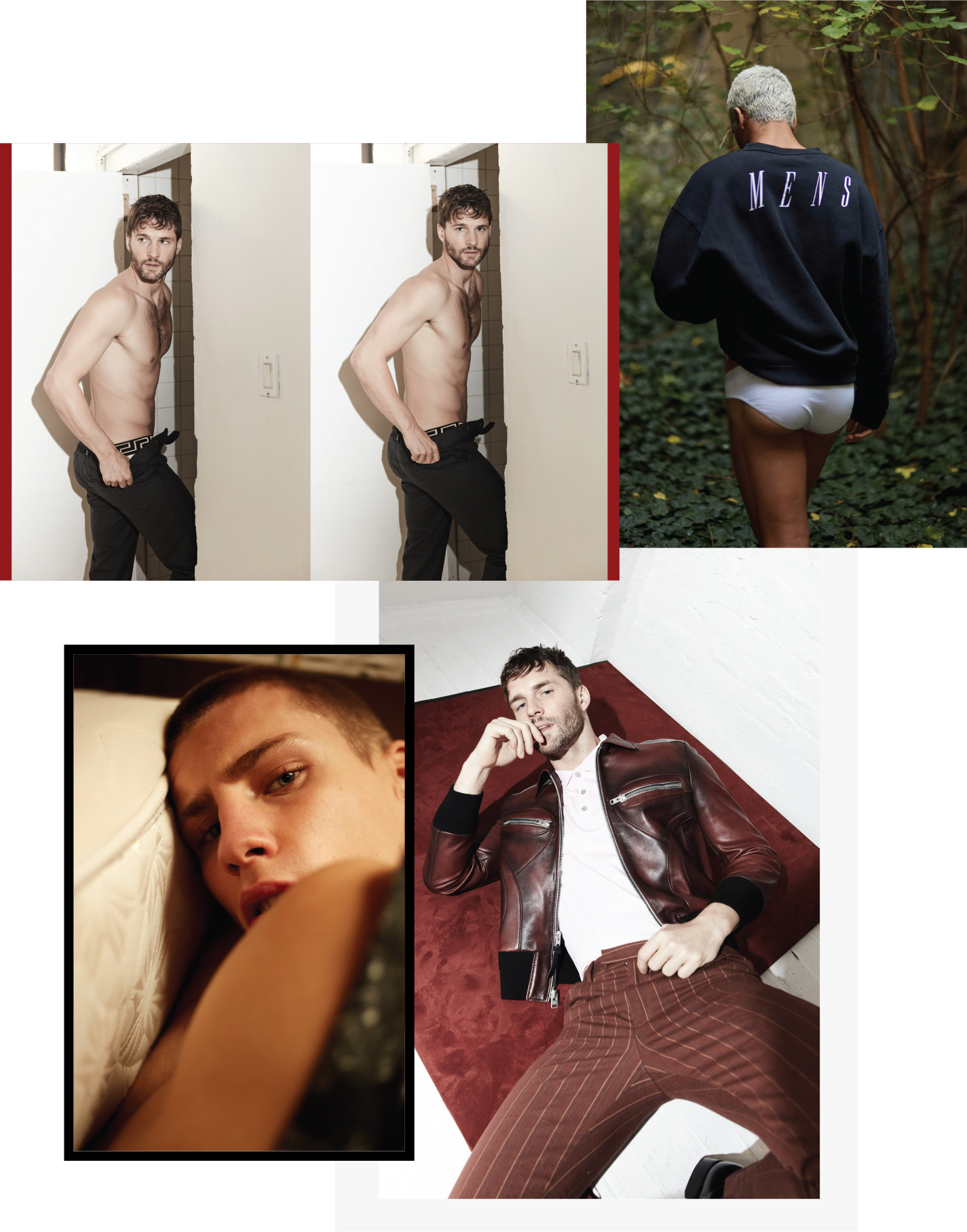 Top Left: On Tomas– Trousers by Philipp Plein, Underwear by Versace.
Top Right: On Pietro– Sweater by Off-White, Underwear by Calvin Klein.
Bottom Left: On Augusta–Shirt by Vivienne Westwood.
Bottom Right: On Tomas–Jacket and Trousers by Coach 1941, Polo Shirt by Calvin Klein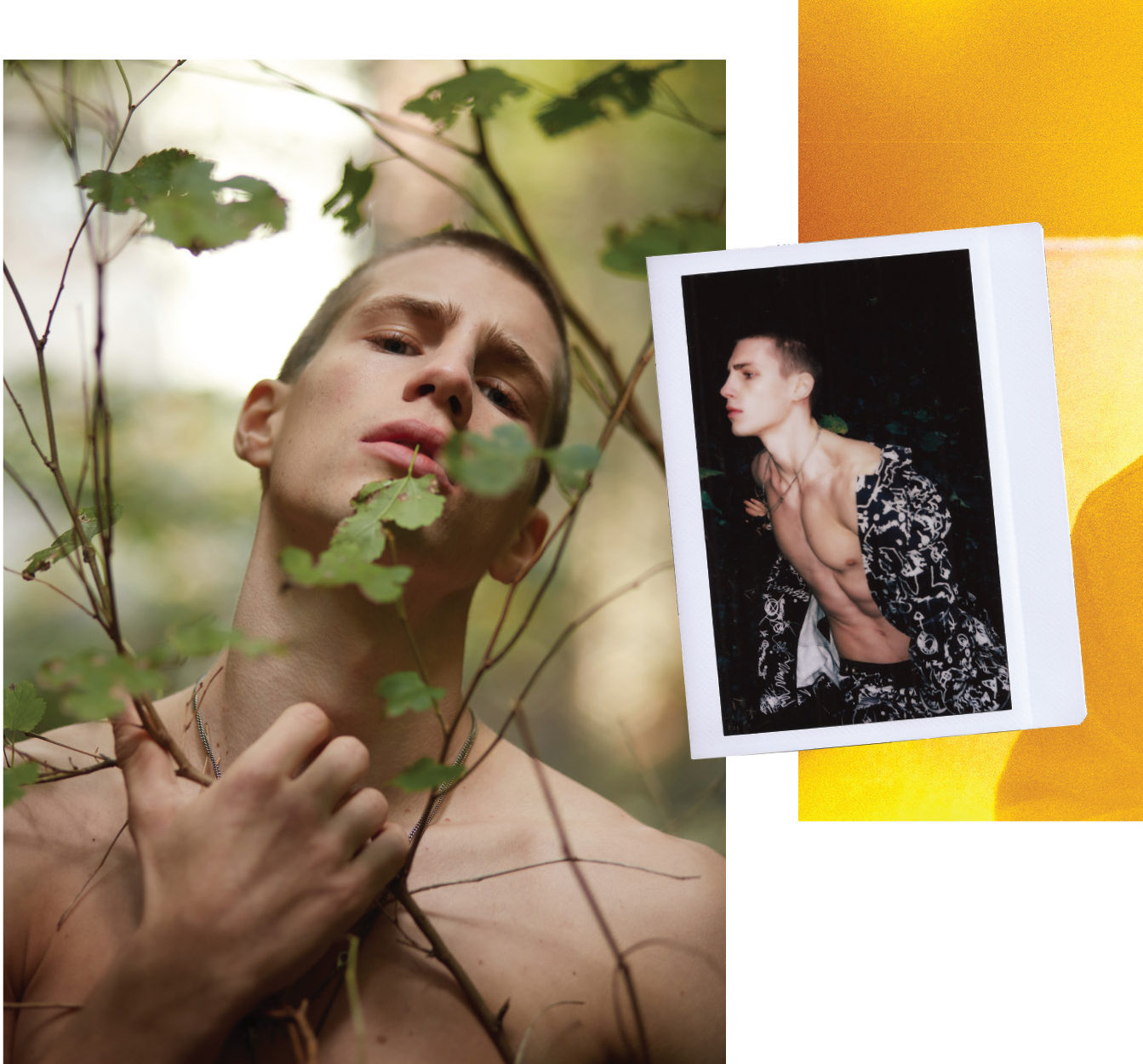 On Augusta– Shirt and Trousers by Versus Versace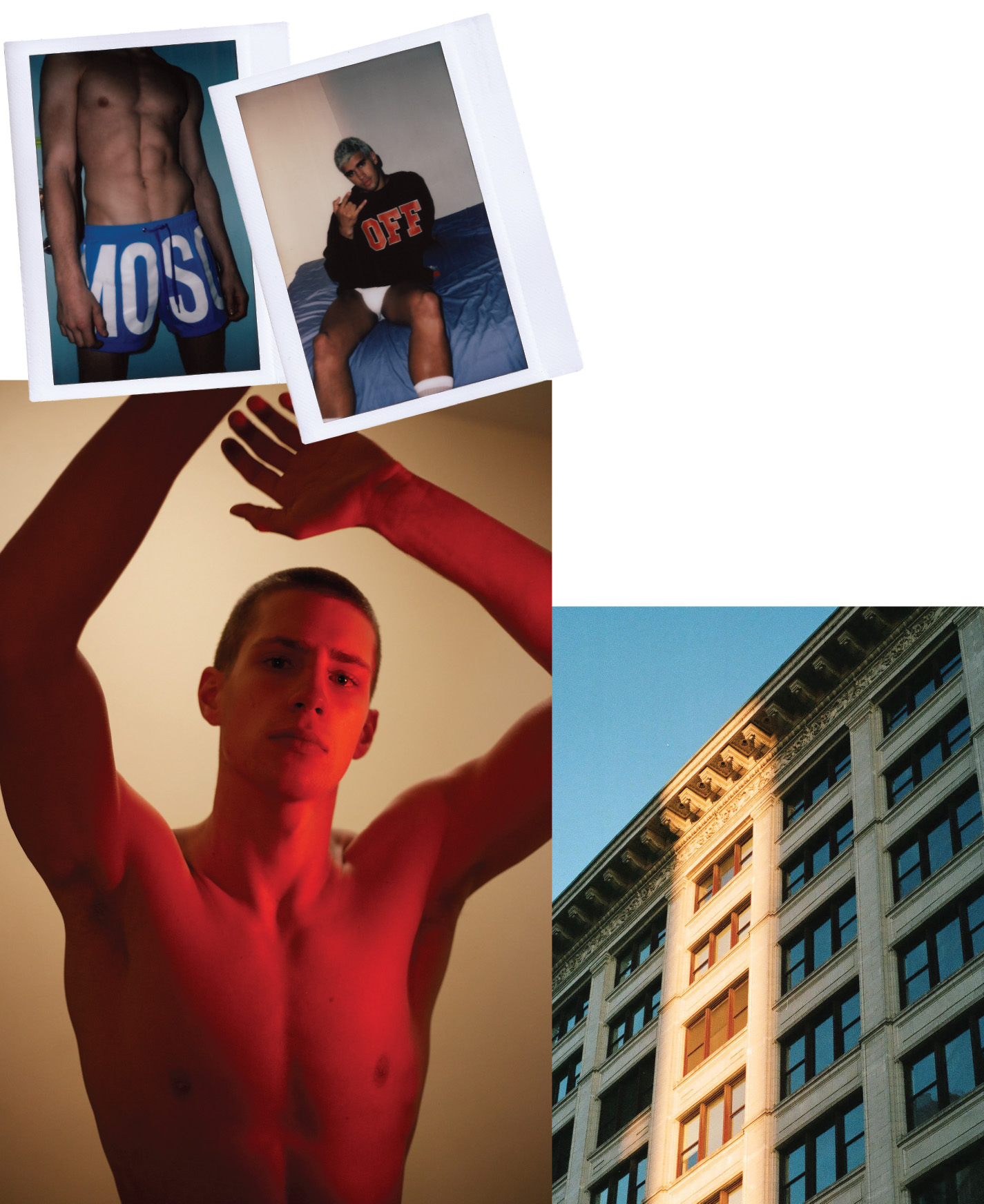 Top Left: On Augusta–Shorts by Moschino.
Top Right: On Pietro–Sweater by Off-White, Underwear by Calvin Klein.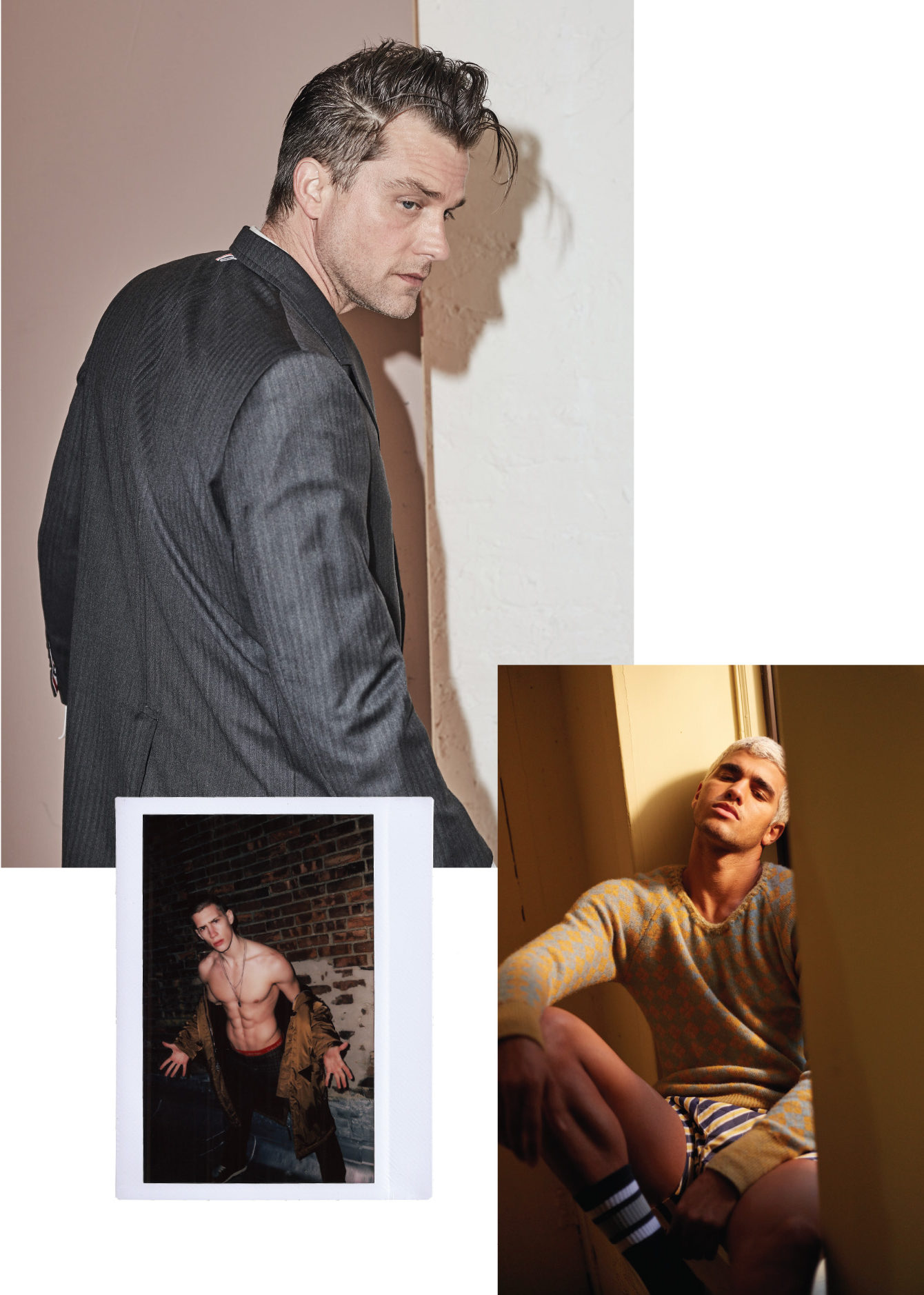 Top: On Thom– Jacket and Shirt by Thom Browne.
Bottom Left: On Augusta–Jacket, Necklaces, Trousers and Shoes by Coach 1941, Underwear by Calvin Klein.
Bottom Right: On Pietro– Sweater by Vivienne Westwood, Shorts by Kenzo and Socks by Stance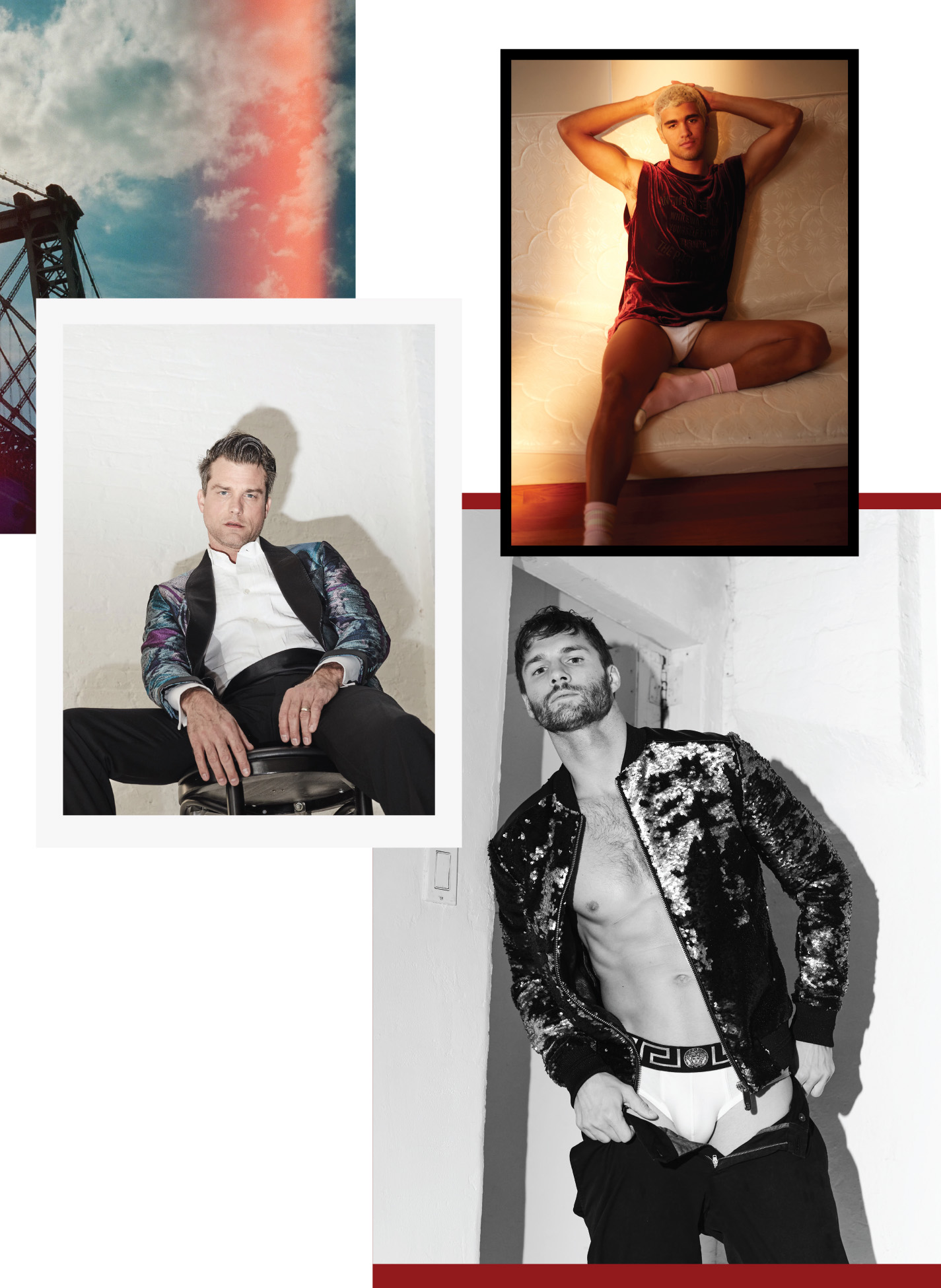 On Tom–Jacket, Shirt, Cumberbun and Trousers by Tom Ford.
Top Right: On Pietro–Tank Top by McQ, Underwear by Calvin Klein, Socks by Stance.
Bottom: On Thomas– Jacket and Trousers by Philipp Plein, Underwear by Versace.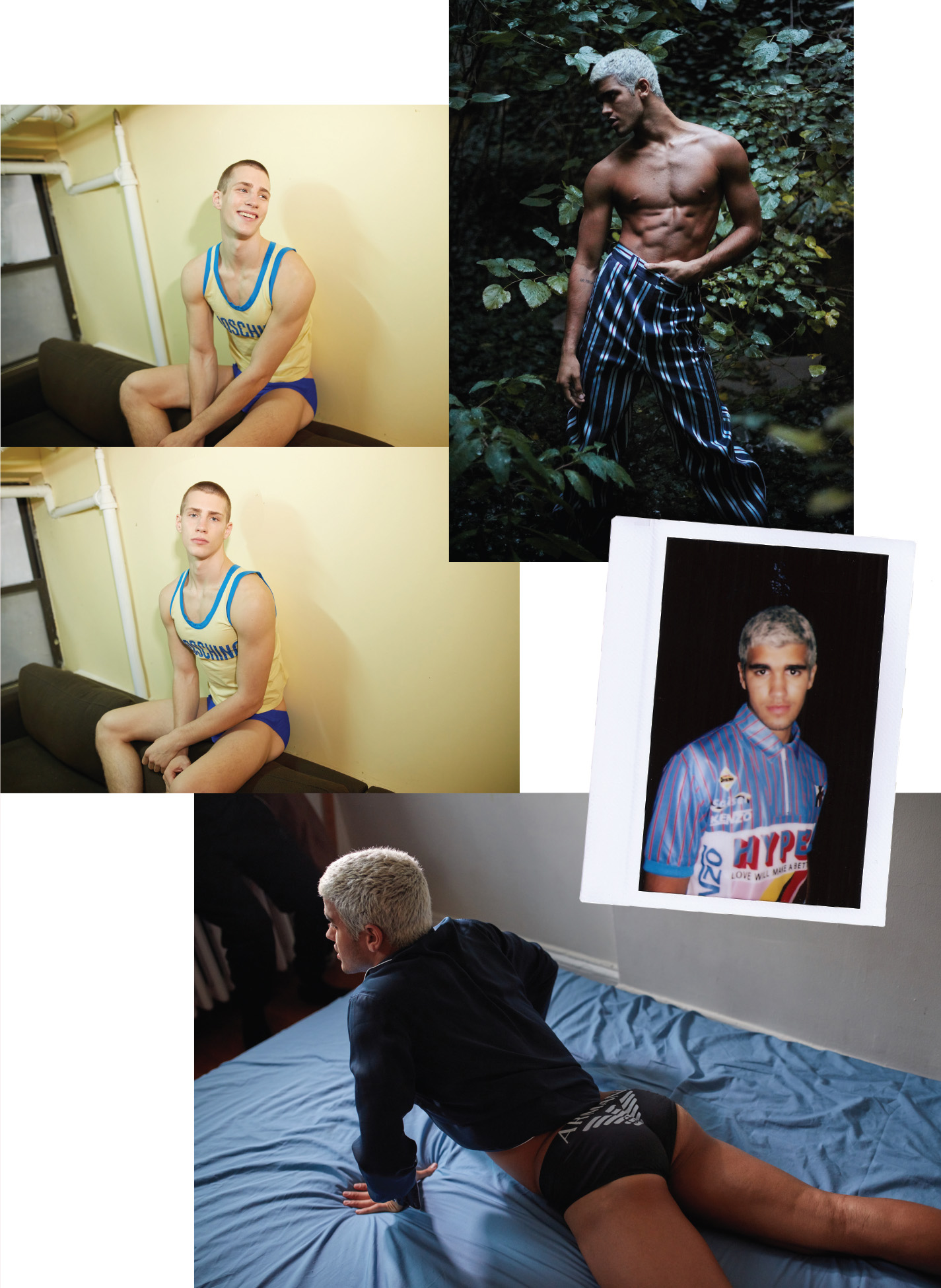 Top Left: On Augusta–Tank Top and Speedo by Moschino.
Top Right: On Pietro–Trousers and Shirt by Kenzo.
Bottom: On Pietro– Shirt by COS, Underwear by Emporio Armani.
–
Groomers: Austin Burns using Oribe (Augusta and Trevor), Gianluca Mandelli using Kerastase (Thom and Tomas), and Wendi Miyake (Pietro) Art Direction by Louis Liu, Editor-in- Chief Marc Sifuentes, Production by Benjamin Price, Stylist Assistant Justin Dahlgren, Production/ Photo Assistant Lavoisier Clemente.
LUST FOR LUX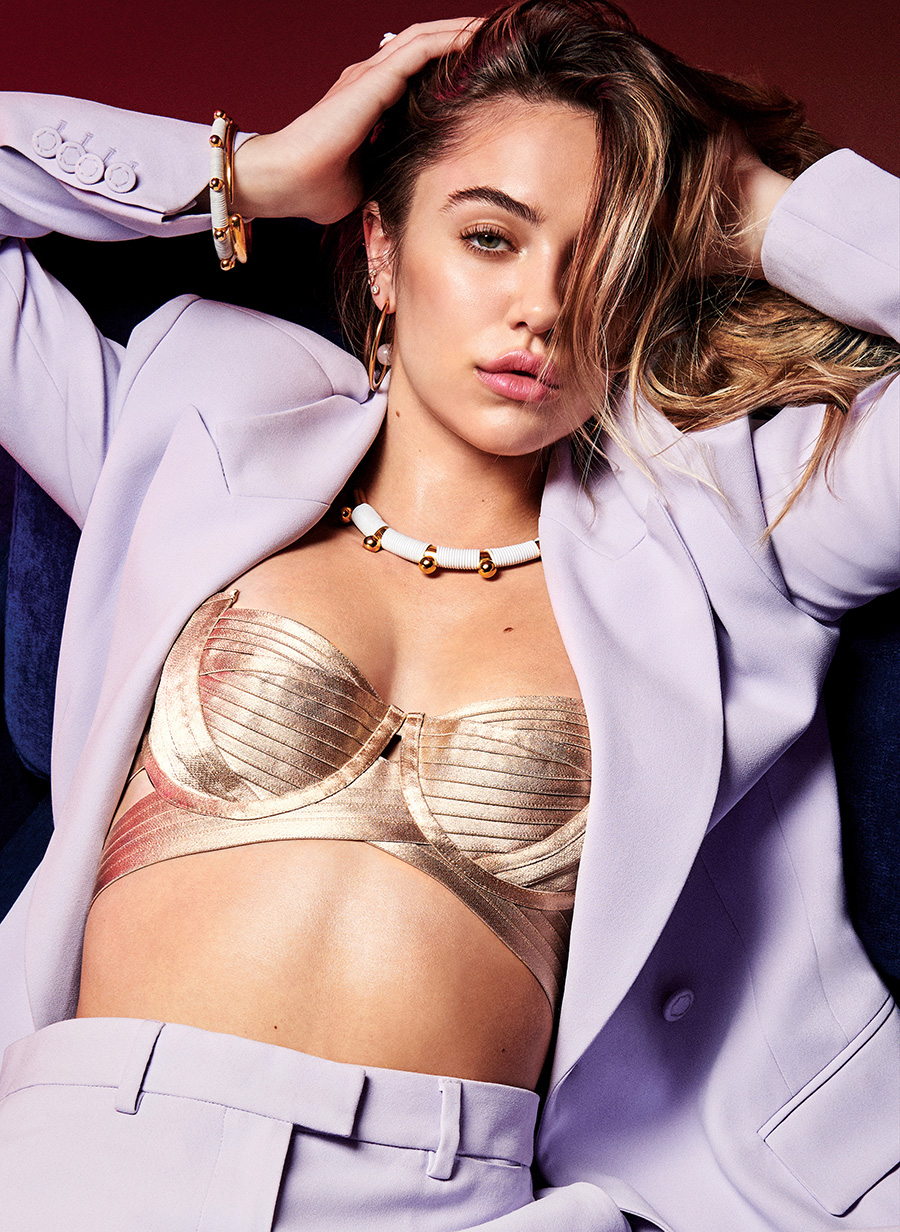 Suit by Roberto Cavalli, Bra by Bordelle, Choker, Bangles, Earrings, and Ring by Khiry, Earrings (small) Model's Own
Photography by Johnny Vicari | Styling by Marc Anthony George | Model Delilah Belle @ IMG Models
Makeup by Kanako Takase @ Streeters using Shiseido | Hair Shingo Shibata @ The Wall Group | Manicure by Jini Lim using Chanel le Vernis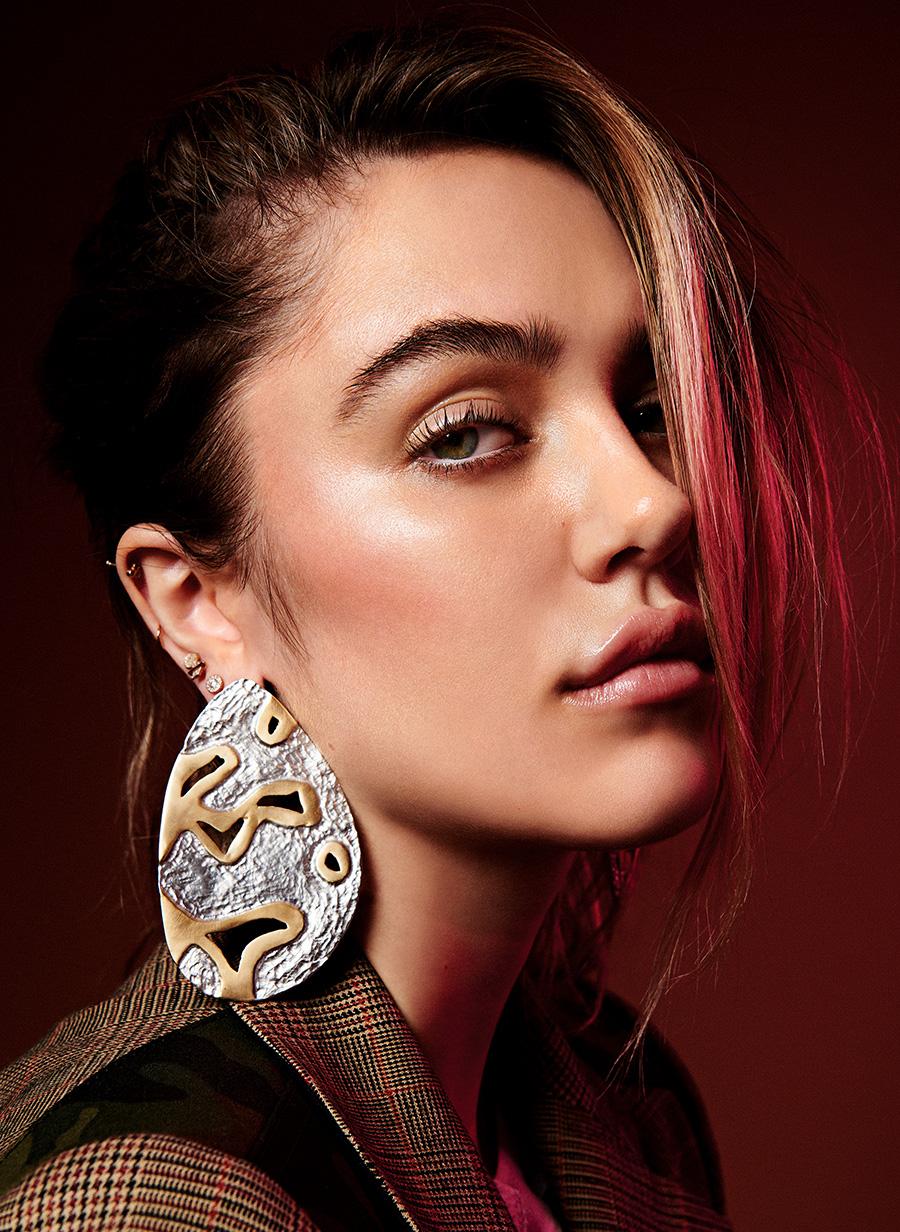 Jacket and Top by Sacai, Earring (large) by Jennifer Fisher, Earrings (small) Model's Own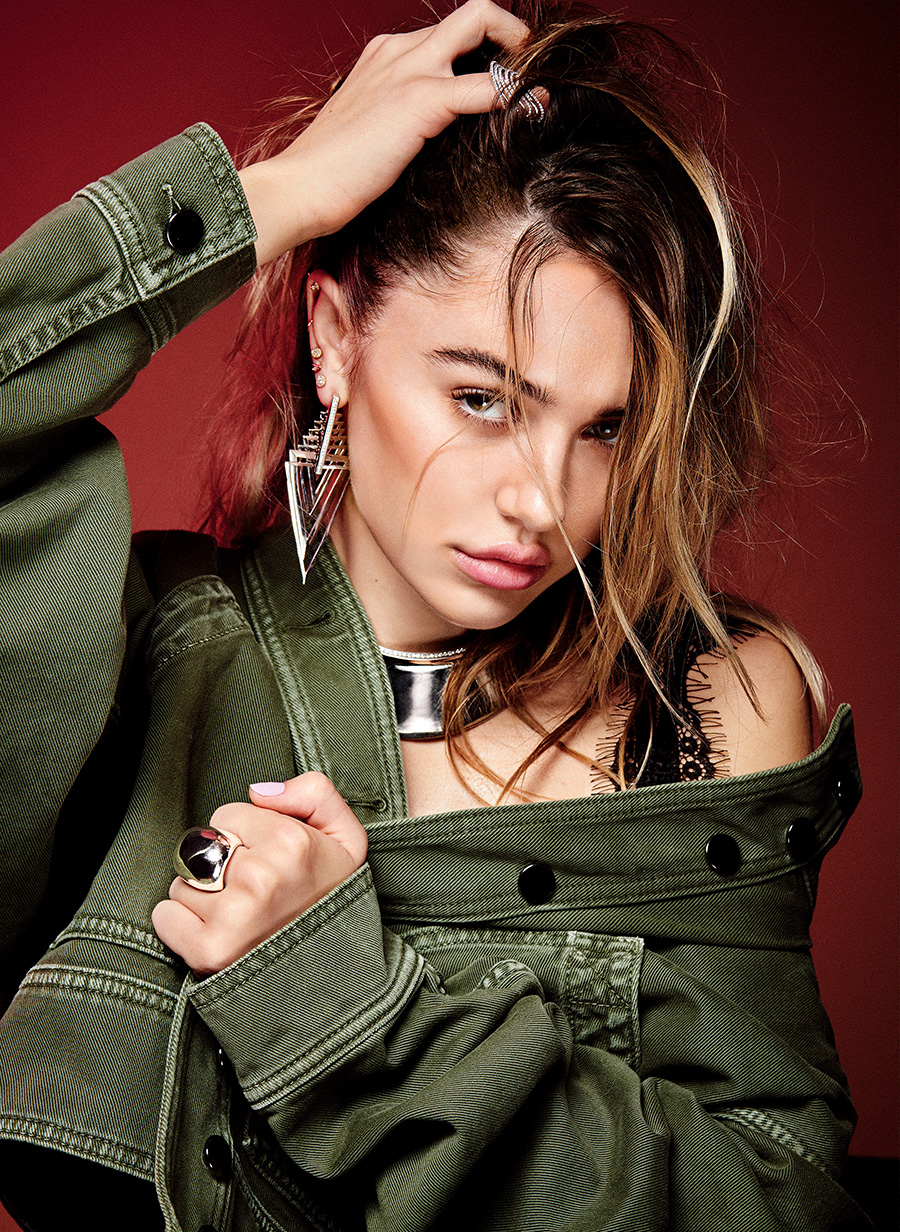 Jacket by Valentino, Bra by Bluebella, Necklace, earring and ring (left hand) by Lynn Ban, Ring (right hand) by Jennifer Fisher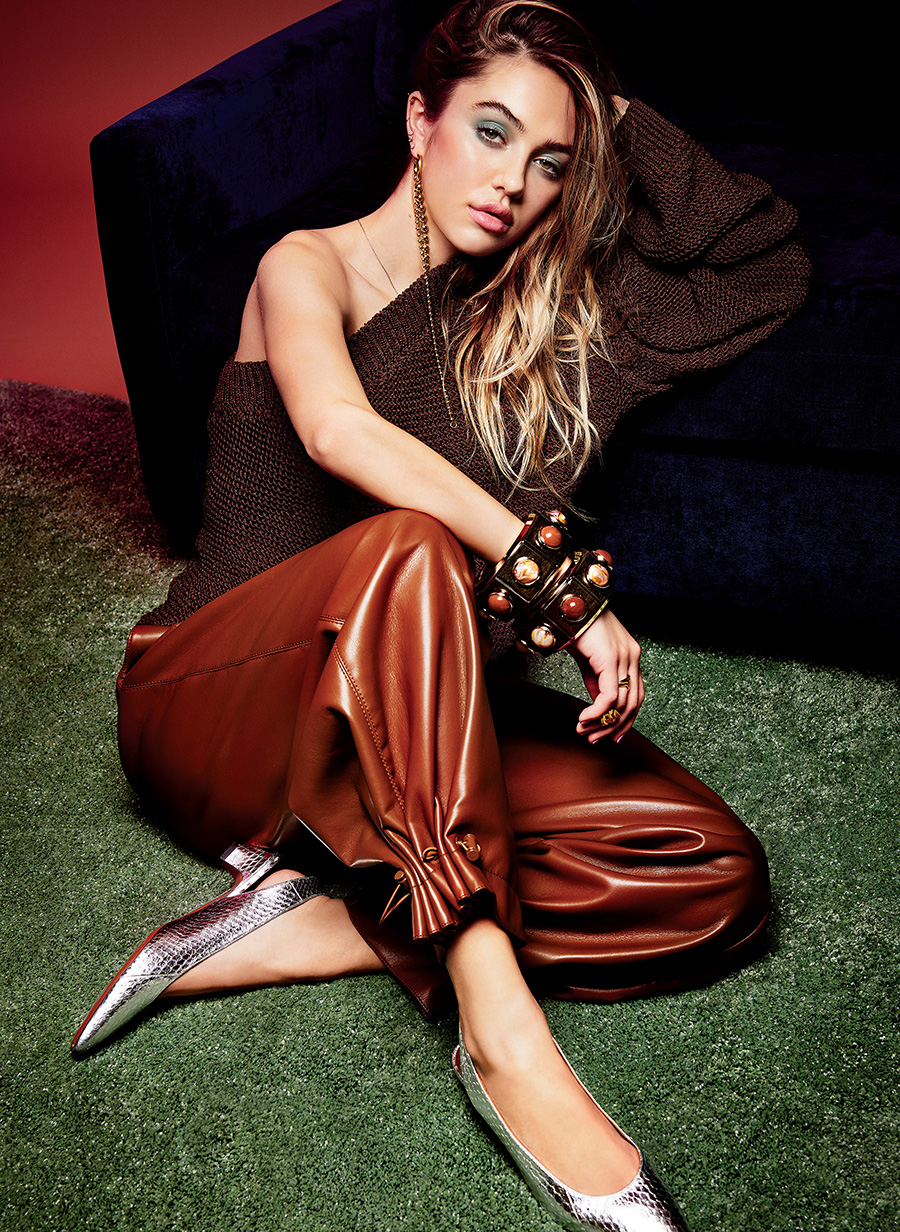 Sweater and pants by Stella McCartney, Shoes by Missoni, Earring by Jennifer Fisher, Bangles by Roberto Cavalli, Rings by Swati Dhanak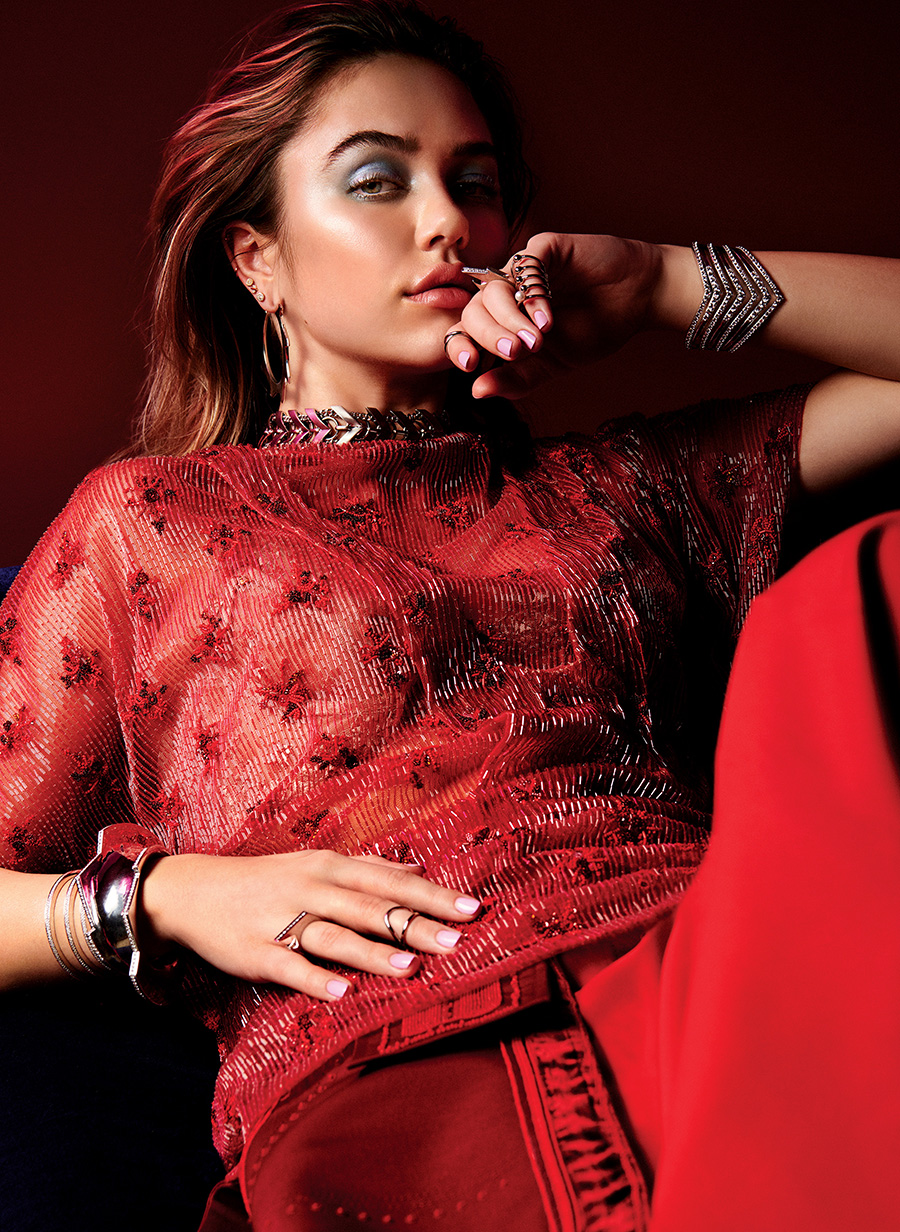 Top and Skirt by Valentino, Earring by Bond Hardware, Small Earrings Model's Own, Necklace by Missoni, Bracelets by Lynn Ban, Ring (far left) by Lynn Ban, Ring (middle left hand) by Chrishabana, Ring (pointer right hand) by Chrishabana, Ring (ring finger right hand) by Lynn Ban, Ring (right pinky) by Chrishabana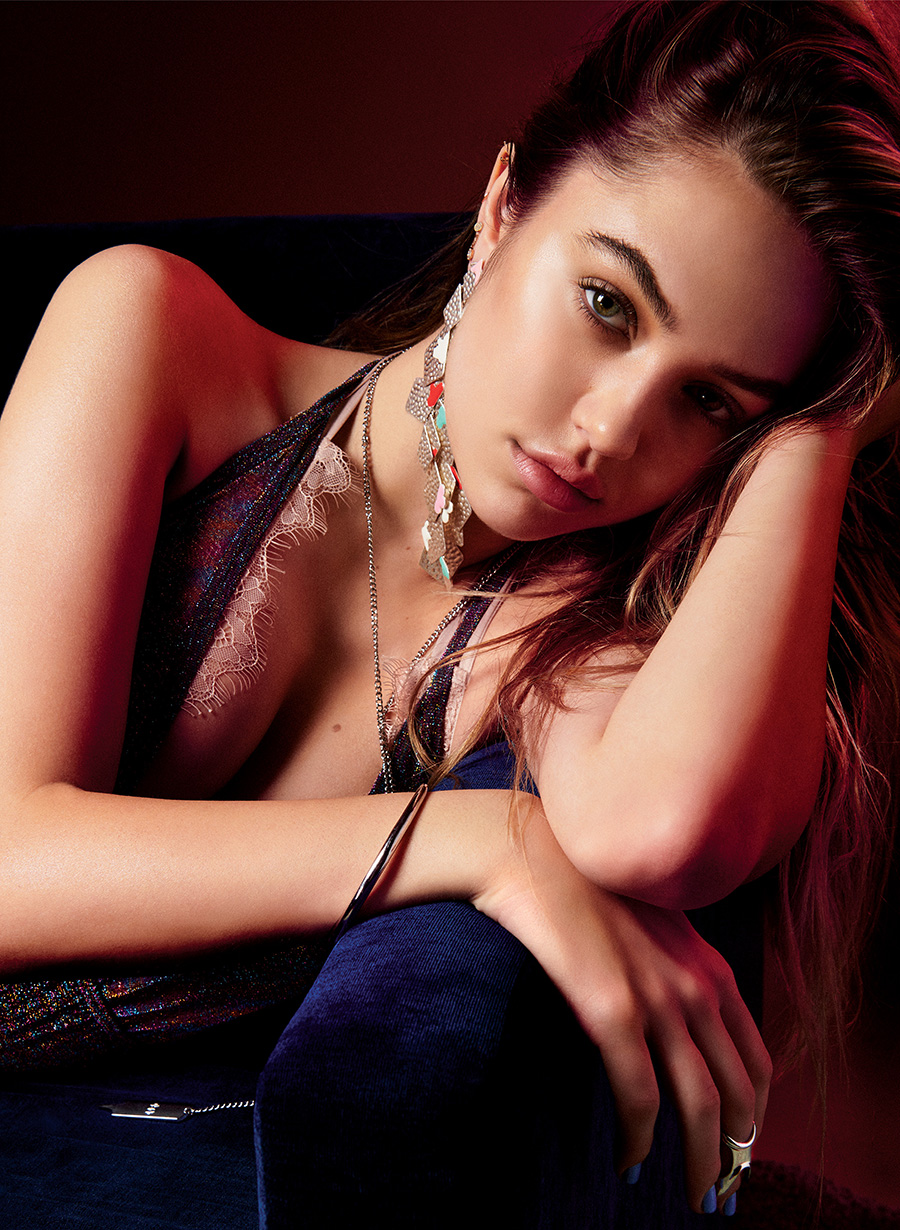 Dress and earring by Missoni, Body suit by Bluebella, Necklace by Bond Hardware, Bracelet by Khiry, Ring by Chrishabana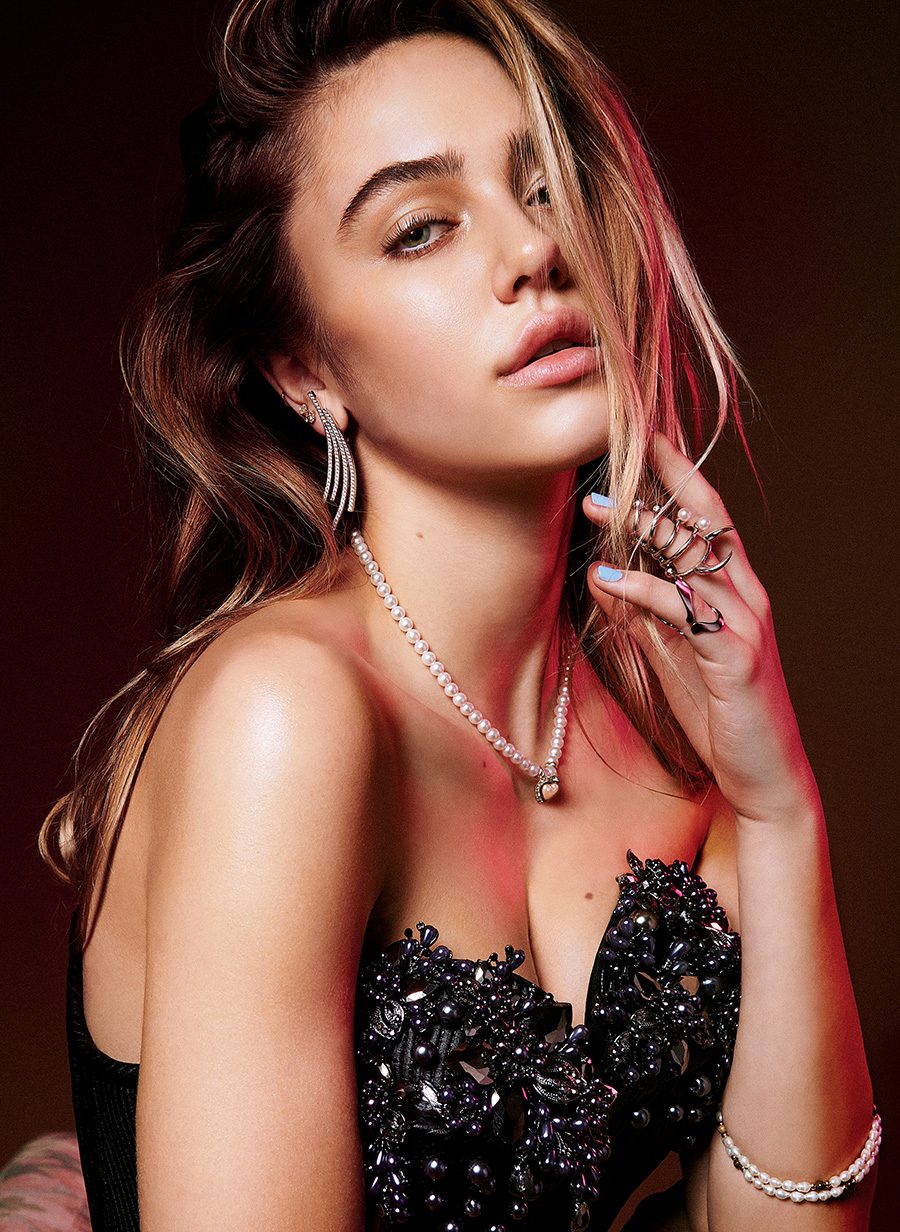 Corset by The Blonds, Vintage Necklace and arm cuff Stylist's studio, Earring by Lynn Ban, Rings by Chrishabana
Photography by Johnny Vicari | Styling by Marc Anthony George | Model Delilah Belle @ IMG Models
Makeup by Kanako Takase @ Streeters using Shiseido | Hair Shingo Shibata @ The Wall Group | Manicure by Jini Lim using Chanel le Vernis
Trench Coat, Body suit, necklace and earring (large) by Roberto Cavalli, Earrings (small) Model's Own
Photo Assistants Fujio Eumera and Marion Aguas | Producer Dustin Mansyur | Retouching by Cloak Studios | Photographed at Baby Love Studio
DAYLIGHT DISCO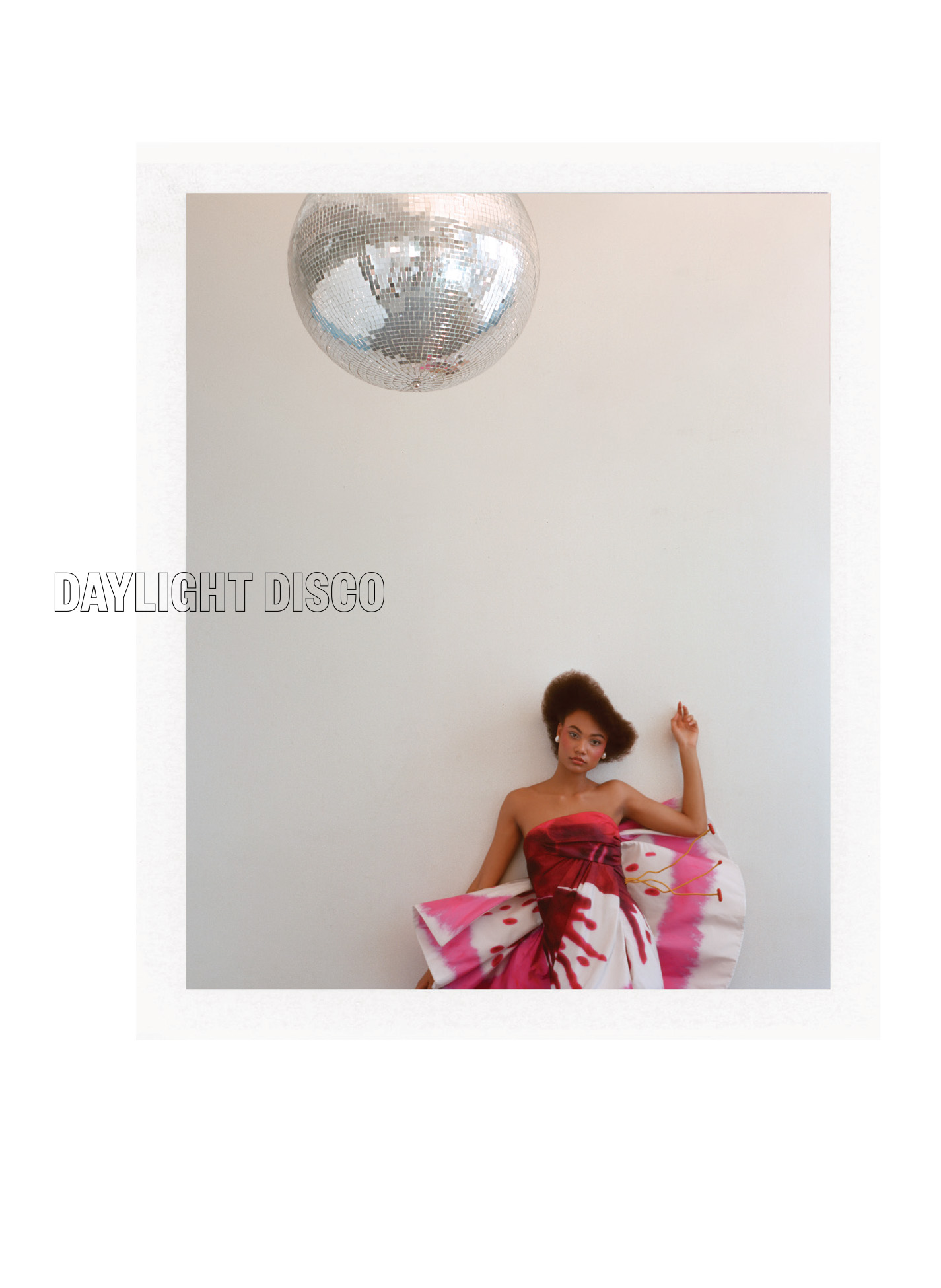 Dress by Moschino, Earrings by Haus of Topper
Photography by Justin von Oldershausen | Styling by Noah Diaz| Models: Kobe Delgado @ Click, Sasha Komissarov @ IMG, Ange Marie Moutambou @ Heroes, Emely Montero @ Wilhelmina, Anita Terenteva @ Wilhelmina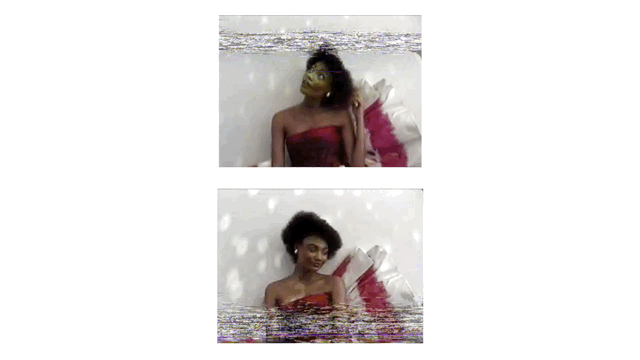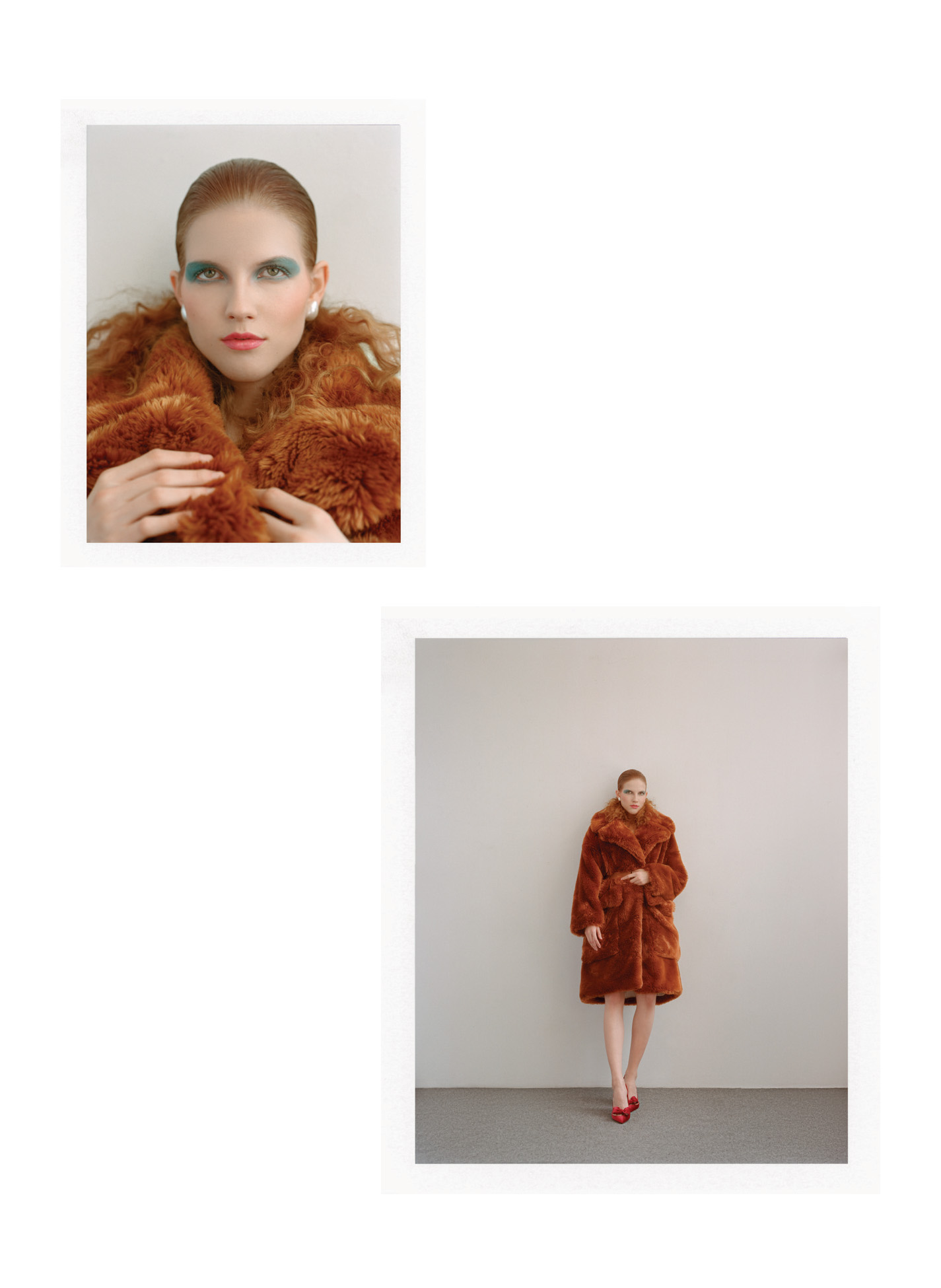 Coat by No.21, Shoes by Valentino, Earrings by Haus of Topper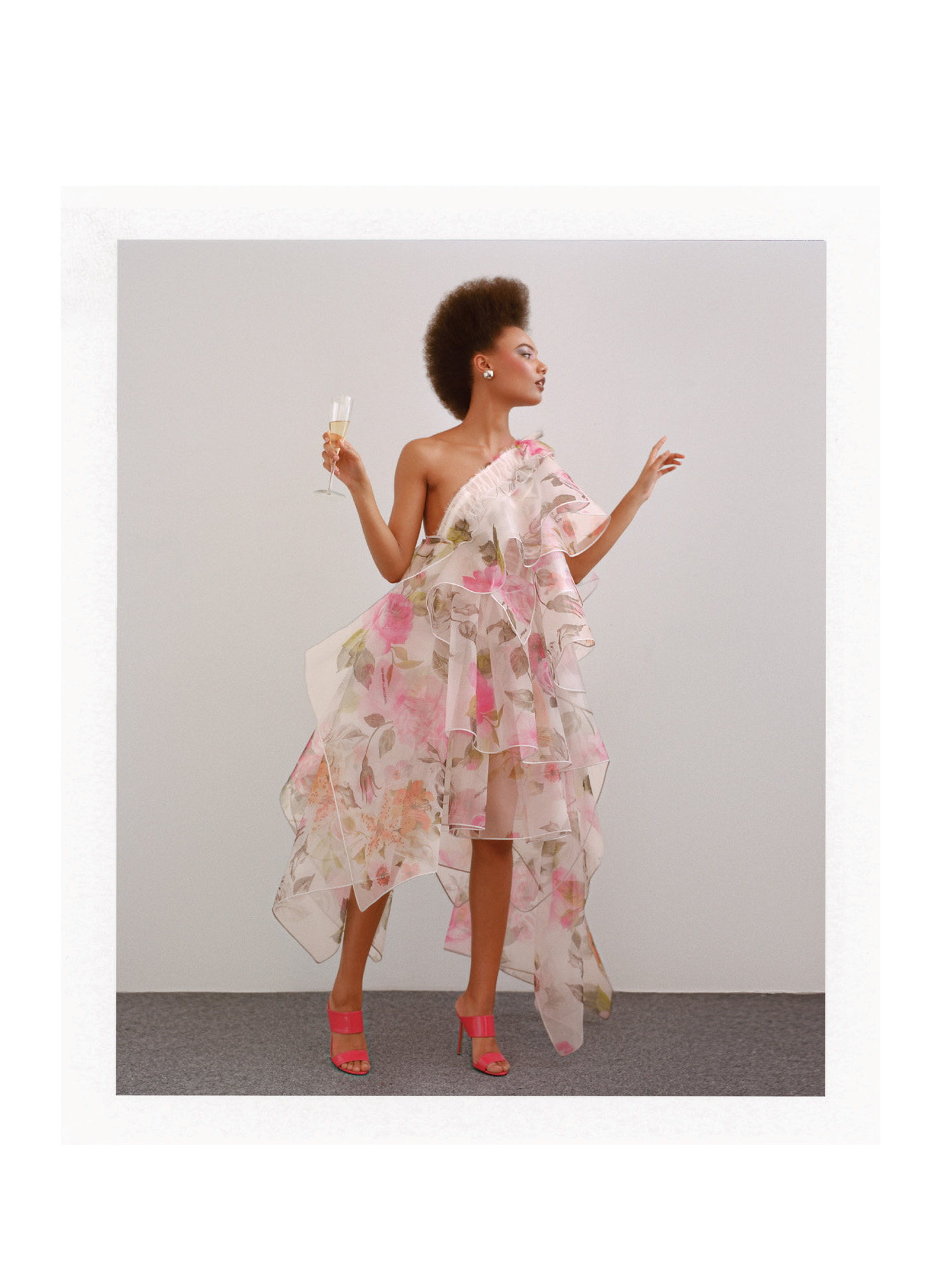 Dress by Off-White, Shoes by Versace, Earrings by Laruicci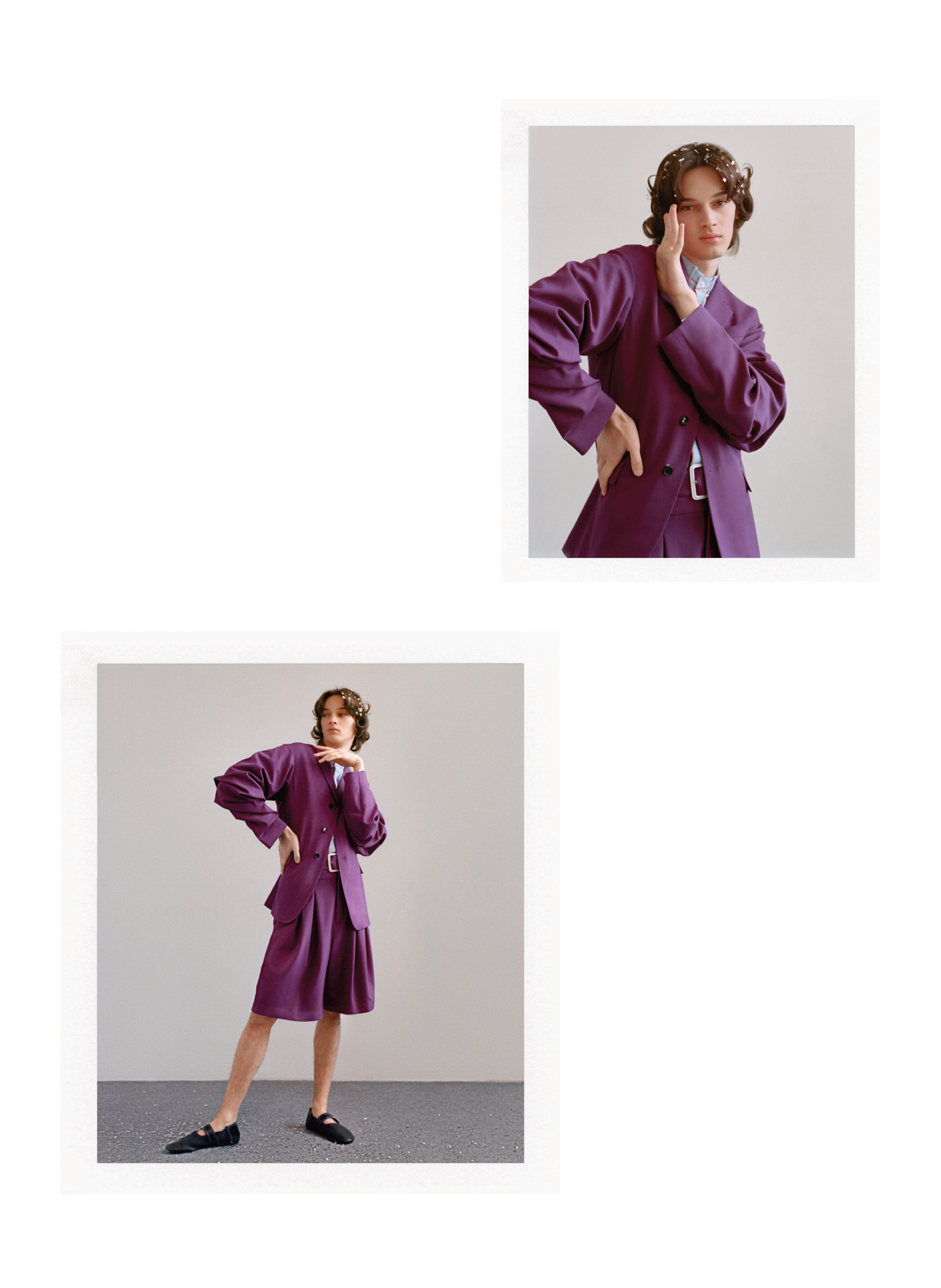 Suit and Shoes by Kenzo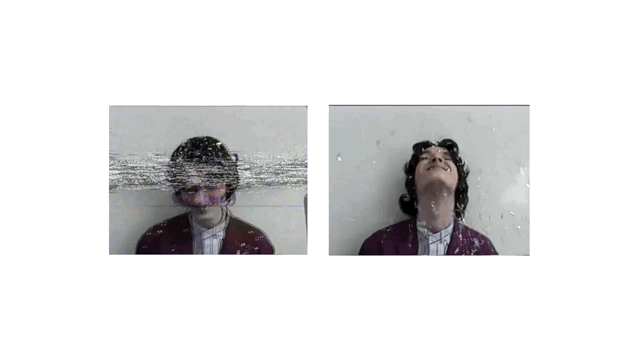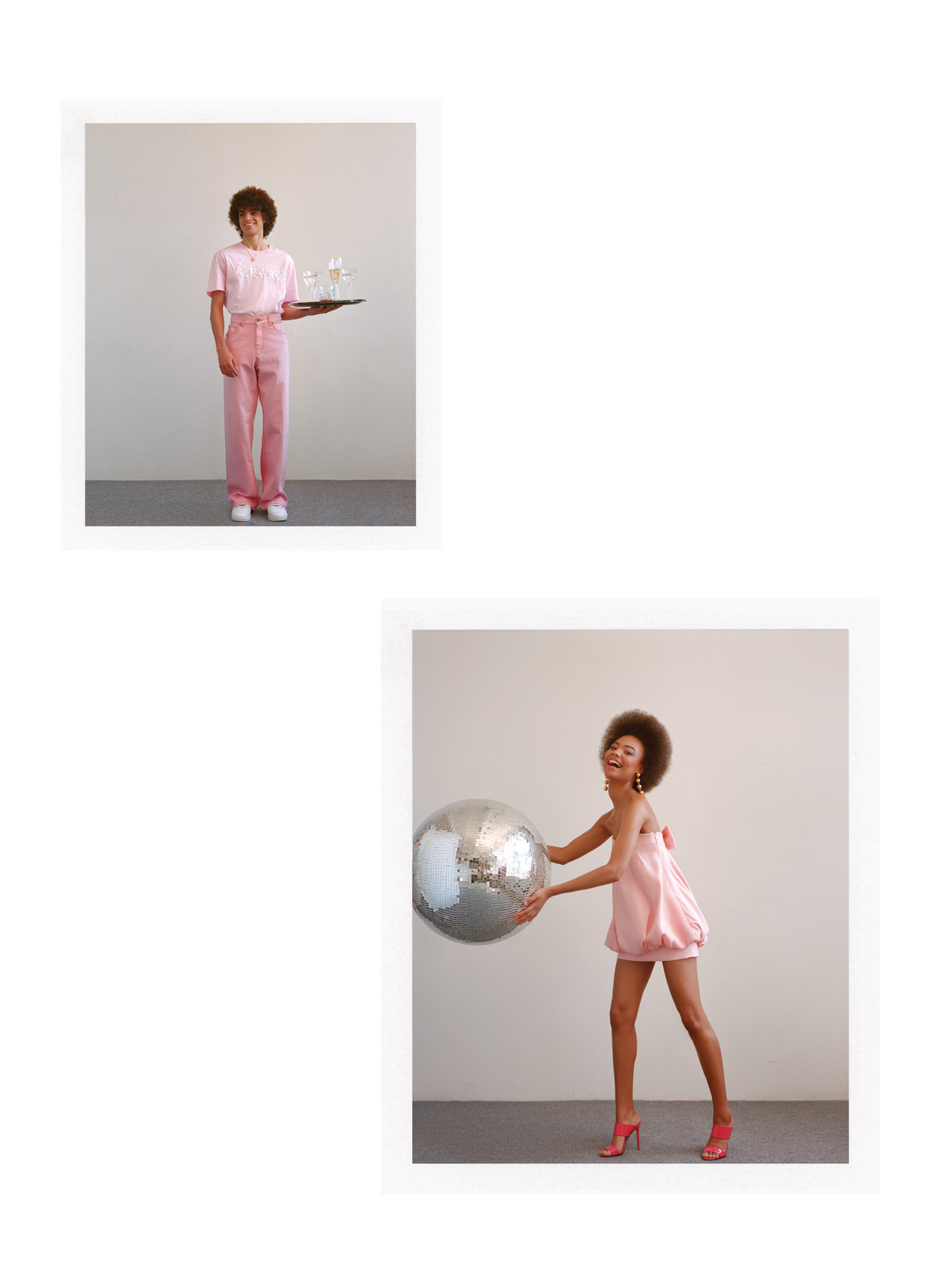 Top Image: Shirt and Trousers by Versace, Necklace Stylist's Own
Bottom Image: Dress by Valentino, Shoes by Versace and Earrings by Laruicci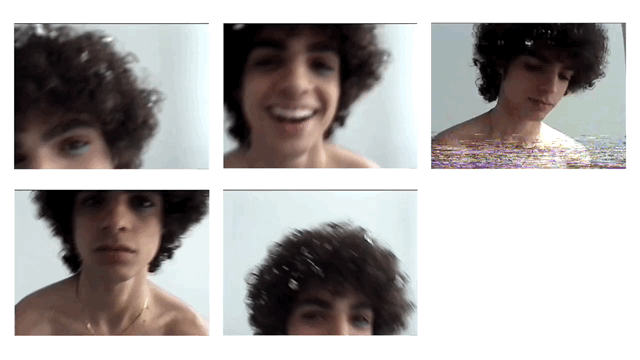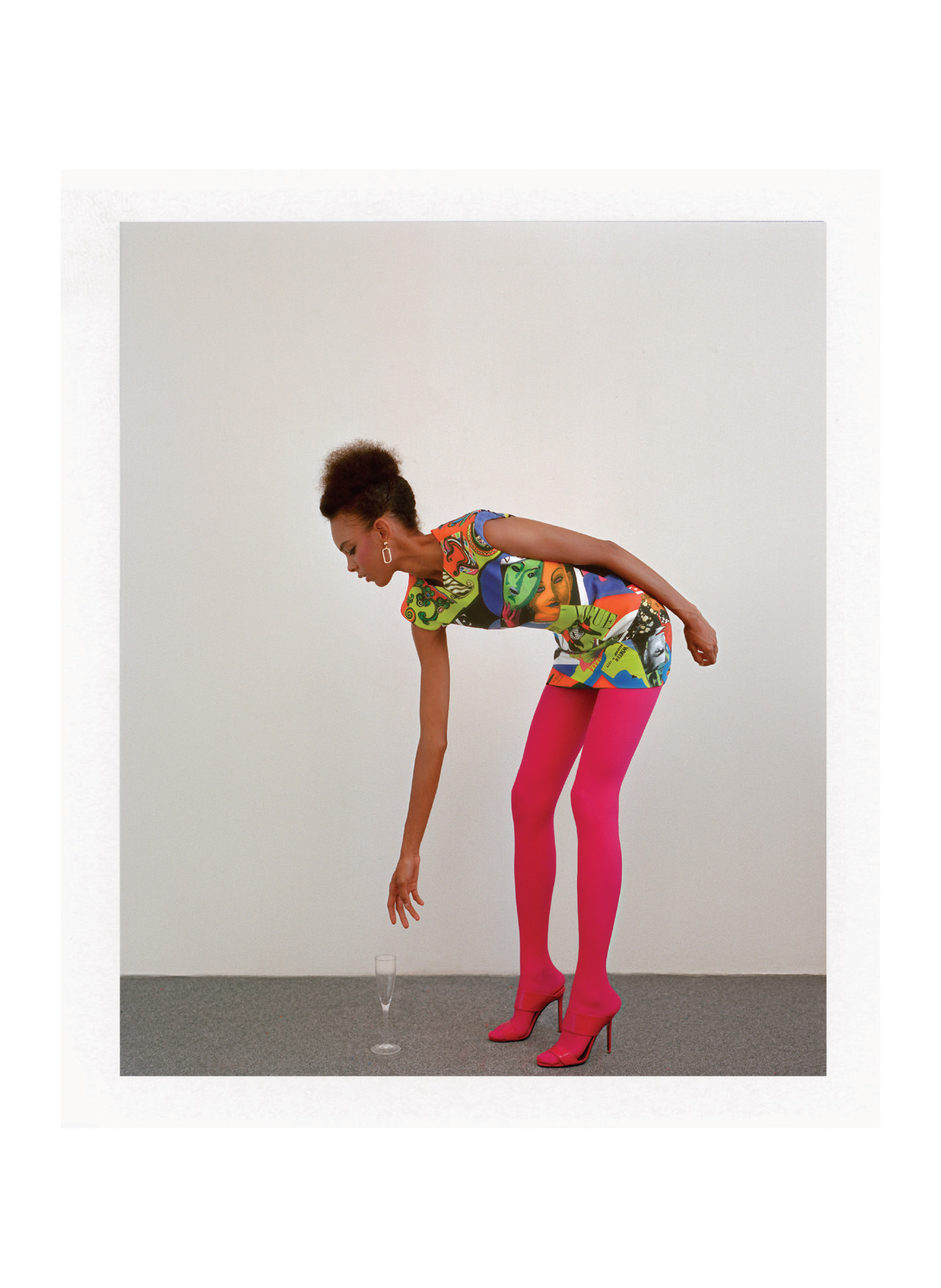 Dress, Tights and Shoes by Versace, Earrings by Laruicci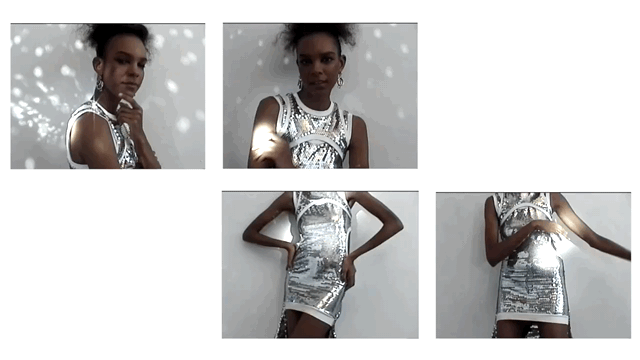 Hair by Sonny Molina using Davines, Makeup by Yuui using Dior makeup, Photo assistants Matt Lesman and Elizabeth Tan
EXCLUSIVE: ERIKA JAYNE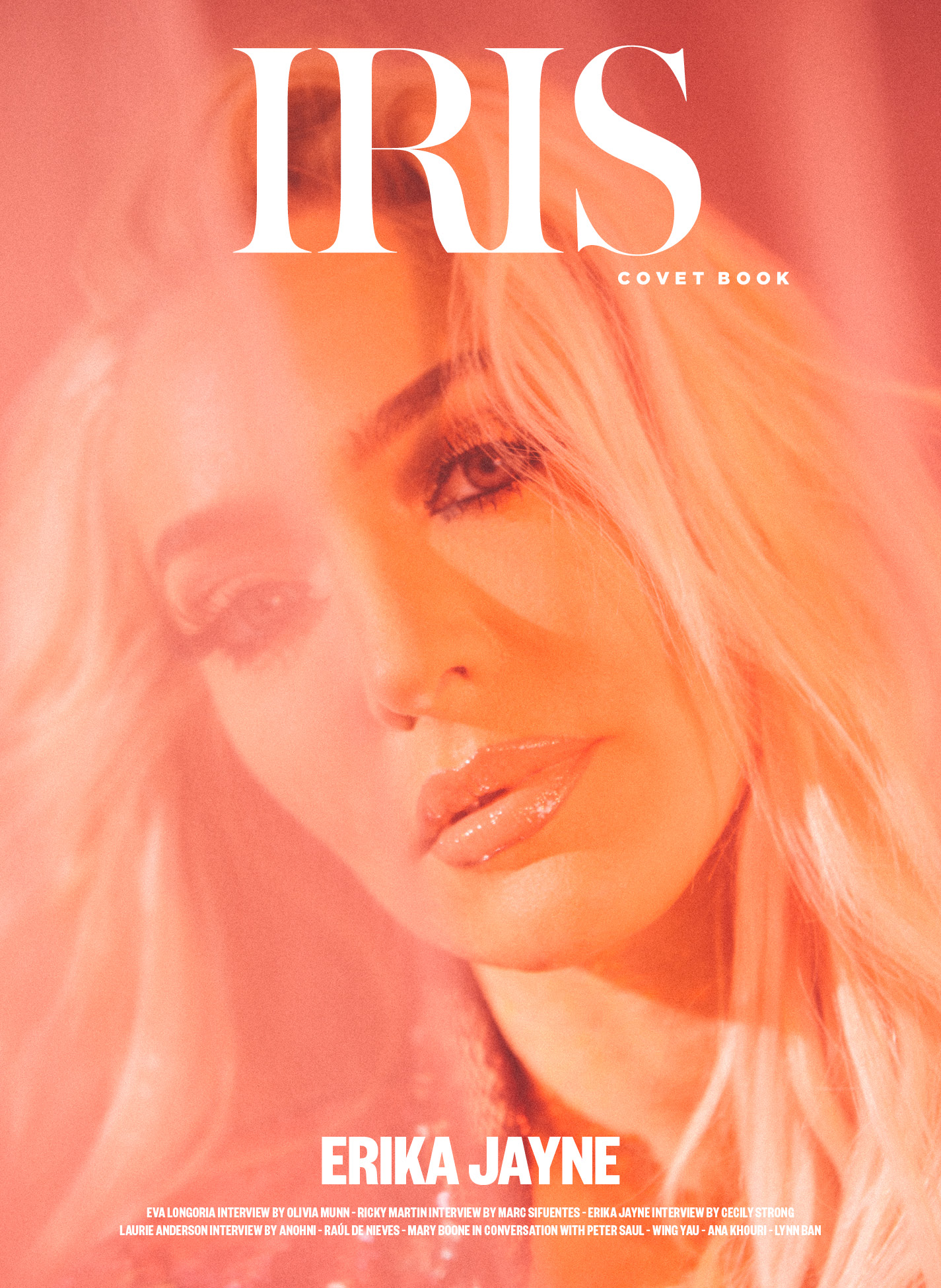 Photography by Alexandra Gavillet | Styling by Rafael Linares @ Art Department | Interview by Cecily Strong
From dancing on gin-soaked stages in the dive bars of West Hollywood, navigating the many dramas of the Real Housewives of Beverly Hills, to being immortally satirized on Saturday Night Live, the reality star, pop culture icon, and now New York Times best-selling author is taking the world by storm.
Erika Jayne is embracing opportunities with open arms, switching at the drop of a hat between author, international performer, "housewife," and the icon we didn't even know we needed. The Real Housewives franchises are filled with meme-worthy moments, unforgettable quotes, and exciting drama, but few women from the reality series have become household names to the degree of Erika Girardi, AKA Erika Jayne. In an exclusive interview between Erika and Saturday Night Live's Cecily Strong, who parodied Jayne on the legendary sketch show and cemented Erika's status as a cultural touchstone, the two women discuss ageism in the entertainment industry, creating a public persona, and her new Simon & Schuster bestselling book, Pretty Mess.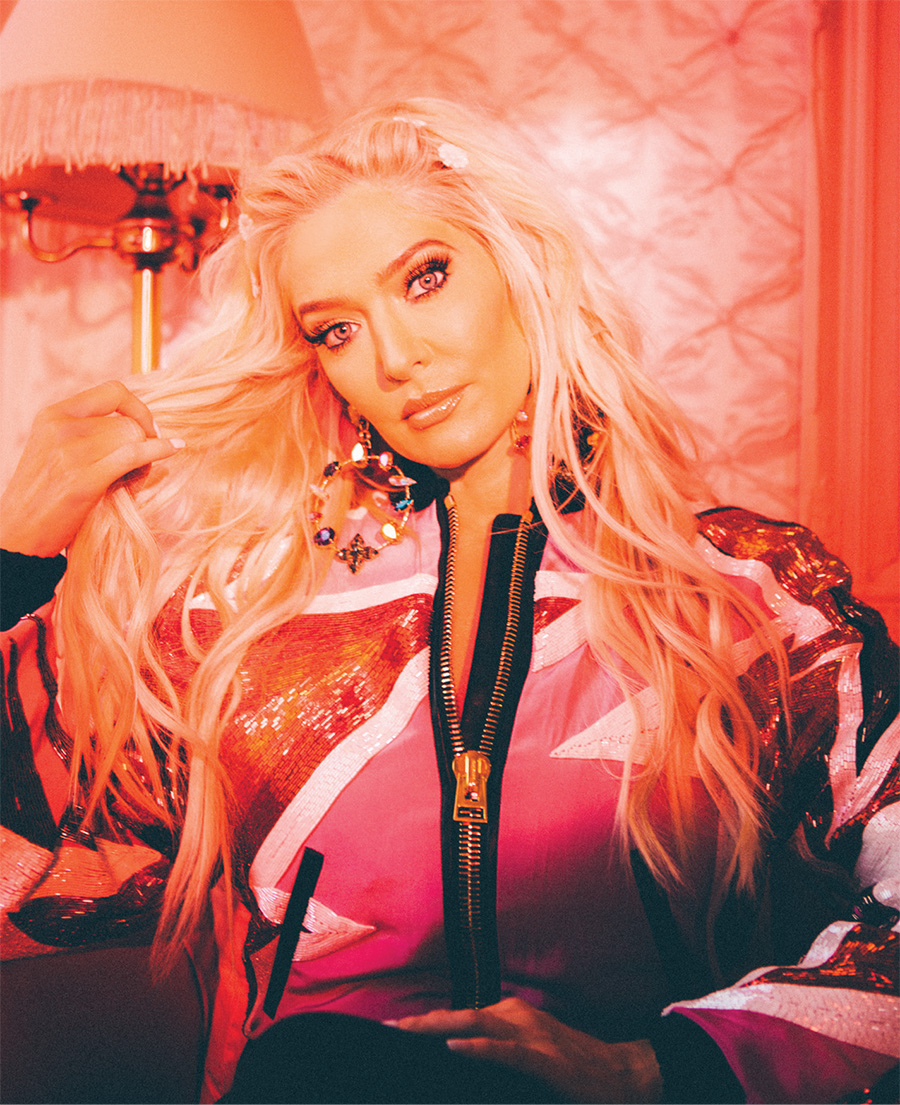 Jacket by Tom Ford, Earrings by House of Emmanuele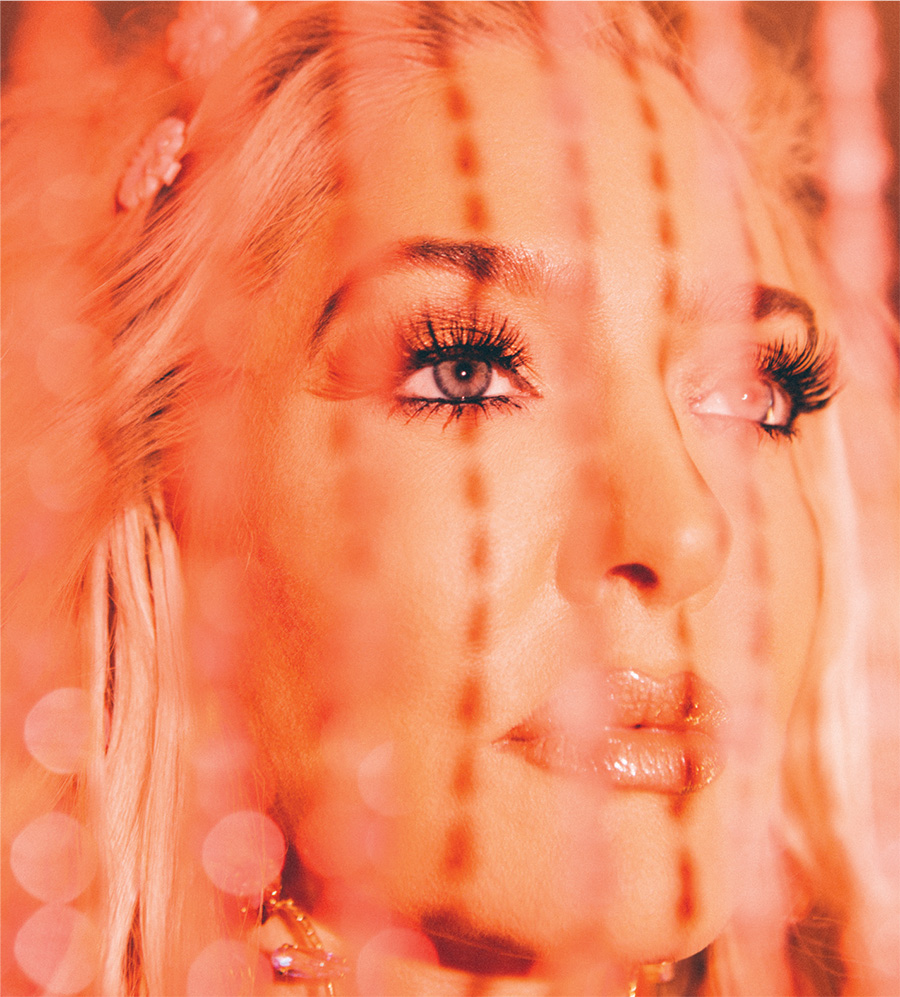 Earrings by House of Emmanuele
Hello! How are you Erika?
Hi Cecily, I am so good—it's so nice to talk to you.
You too, what a treat! I am such a fan! A real fan, not just an Instagram fan. I am so excited. I've been bragging to everyone at SNL about getting to do this interview! So, starting with your new book, how did the idea to publish a memoir take off?
I was approached to do the book and said yes because these days I am just saying yes to everything. Obviously, you see a little bit of it on TV, but sharing 45 minutes of screen time with five other women is difficult. Writing a memoir is a way to give the audience a more in-depth peek into my life.
How open are you in this book and are you nervous about revealing too much?
There's always the version of the truth which you can never tell or else all of your friends and family will never talk to you again (laughs), and then there is the book that I wrote, and then there is the book that got published – which went through two legal processes. Hopefully it works out well and people like it.
(laughs) What was the most challenging part writing the book?
Well, my mother and I were discussing how my father left when I was nine months old, and then she remarried and divorced again. I feel like I had blocked out that part of my childhood. I went back with her trying to piece it all back together. I was looking at it through 46 year-old eyes and thinking it was basically ten years of bullshit!
Do you think that your childhood experiences are the reason that you have this amazing life and personality and are so fabulous and youthful—or in other words, do you think that you're basking in the things you didn't have in your childhood?
I feel like I'm eternally 16. I had a nice car, a hot boyfriend, good grades, was performing all the time, and I looked cute. I don't know if that's because of my childhood, but I definitely know that all of that has an effect on you growing up.
Well, I understand feeling like you're eternally a teenager because I feel like I'm 16 even though I'm like… 34, but have you confronted ageism in your industry? Is it something you even think about? I know I don't think about it much.
Good, and I'm glad you don't, and the only time I do is when someone tells me, "Oh, aren't you a little too old to be doing this?" and I'm like, "No, actually I'm not." I think that it's important to keep doing it and keep pushing and dreaming because that's an old way of thinking that is falling by the wayside as women continue to improve and show how powerful we are. You know, when you're in your 40's you're not dead, you're not done! I feel the most powerful now. I didn't feel powerful in my 20's, I was a ding-dong!
I couldn't wait to turn 30 because I thought, "Finally, people will take me seriously!" And I can't imagine someone saying to you that you're too old, that's insane to me. I'd be like, "Just watch me perform!"
Thank you! Could you imagine telling a man that? Could you imagine telling a man, "Sir, don't you think you're a little too old to be running the company?" It's not fair for us to get a tap on the shoulder like, "Sit down honey, you've had enough fun, you've had your day, people don't find you attractive, you can't sell anything, and your time is up" No! I'm not going to do that.
Good, me neither. We're taking a vow! What do you hope that people take away from your book and your personal story?
First off, I want people to laugh and have fun. It's an easy read and a fun read, and if one person walks away inspired to go to dance class again or back to college or just see that, through this human story, we are all the same. My experience is just this way, but it's the same bullshit for everybody, so don't quit. You never know what the future holds.
So let's talk about your persona Erika Jayne, how she was born and how you found her within yourself?
I was about 35 years old, had been married to Tom for six or seven years, and had been exclusively living his lifestyle. I was going to every event and socializing with a whole new set of very educated, super interesting people. I am glad I did it because it was an invaluable education, but it wasn't me. I was wealthy and living in a bubble where I would shop, go to the gym, and then go to dinners, but what the fuck was I really doing with myself? I longed to go out, create again, and have my own identity.
I just don't think that Tom expected the book deal, concerts, or this interview in my future. I don't think anybody did! I started to create on my own, it was something that I loved, and here we are today. And thank God he has been so supportive. I have learned so much, and I am really grateful because without him I wouldn't be here at all.
That's so great, and good for you two! You're a great example for couples. So, when did you get your big break and what was the beginning of your career as Erika Jayne like?
Well, if you take the Erika Jayne Project, it was very small potatoes. It started at my kitchen table and it was just something that I wanted to do. I created the persona with a friend of mine from high school. He took me to a producer friend of his and we made the Pretty Mess album, and I started to perform because that's what I really love to do. It was the typical beginning. A few people in some terrible dump, no one paying attention, and just begging to get on stage. I thought to myself, "I don't have to fucking do this, I'm rich! What the fuck am I doing?" (Cecily laughs) I hate to break it down and sound so rude, but there are a lot of naysayers and rejection. I kept putting one foot in front of the other and building it, and slowly but surely people started to pay more attention and come to my shows. The biggest break into pop culture was definitely being cast in the Real Housewives because it took Erika Jayne out of the clubs and into people's homes, and she even became a parody on Saturday Night Live! (laughs) But I think the most interesting thing was seeing young women, like high school and college-aged girls tell me how much they love my music and style, and I'm like, "Wow, really? I'm old enough to be your mom." That acknowledgement makes it all worth it.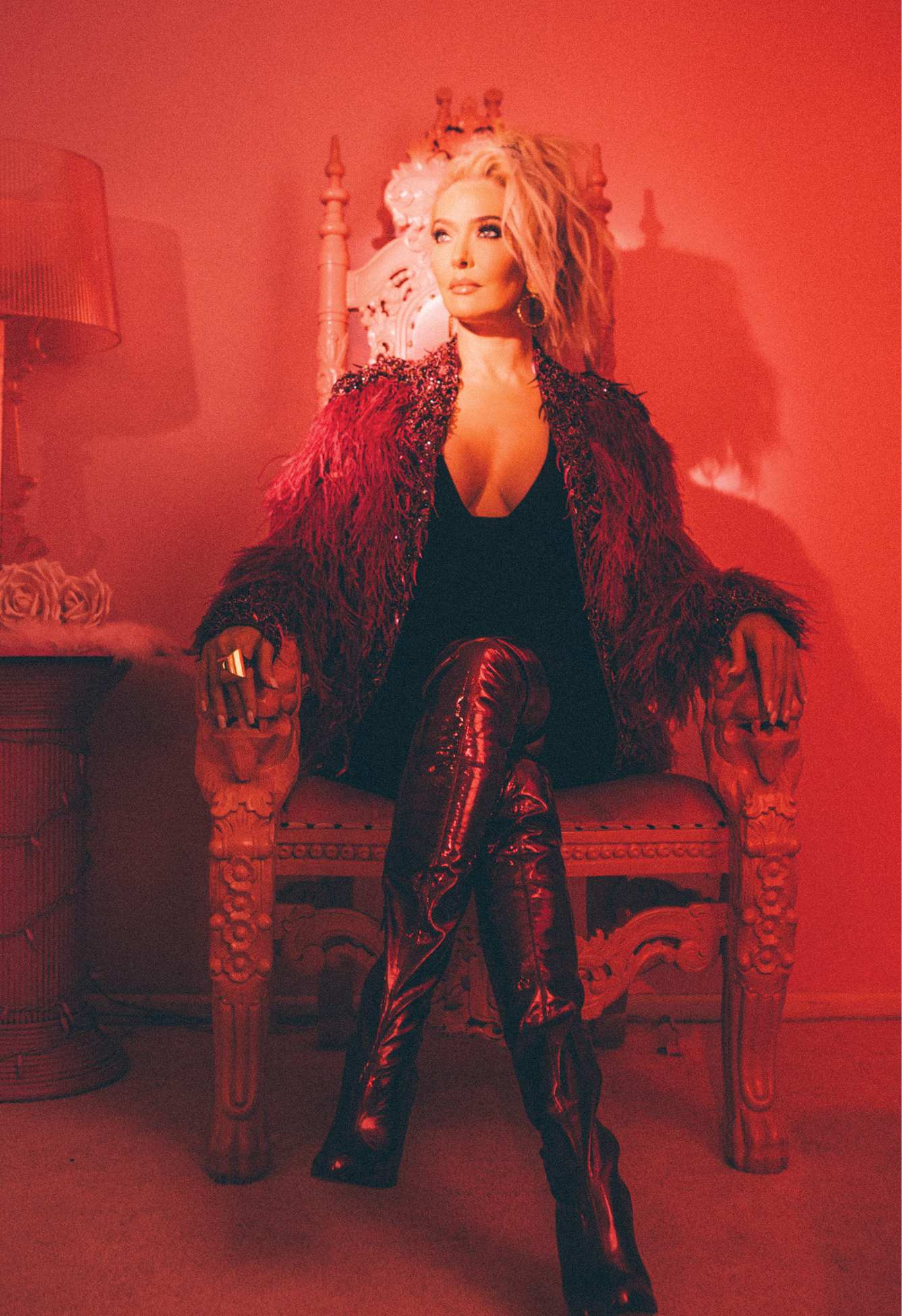 Jacket by Vitor Zerbinato, Dress by Nookie, Boots by Christian Louboutin, Earrings and Ring by Glynneth B.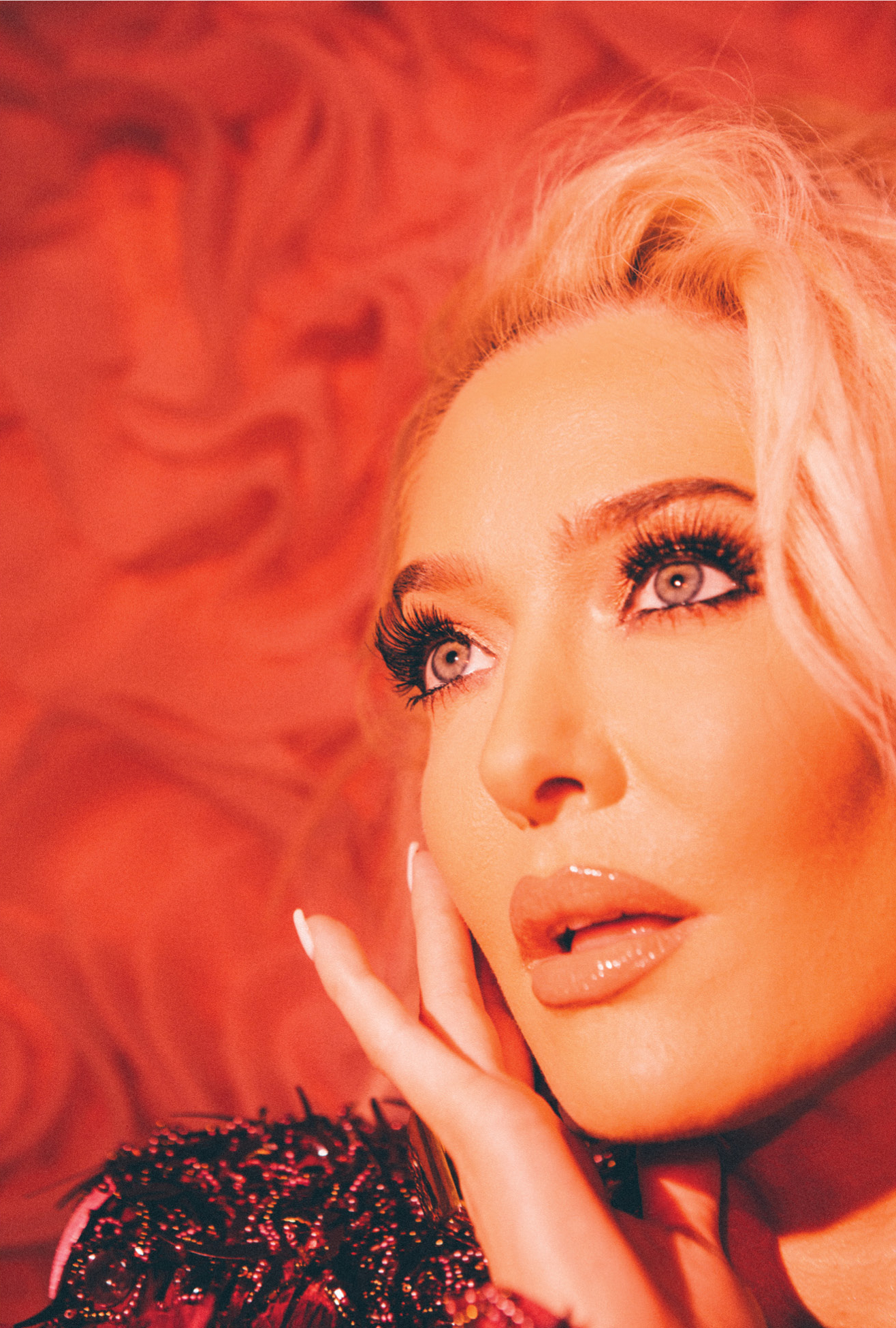 Jacket by Vitor Zerbinato
Most of my circle of friends are gay men, and so I'm curious when did your relationship with the gay community start?
Children's theater! (laughs)
Oh my God! Same for me! I was raised in a theater in Chicago by a group of gay men.
That was where I started! And then I went to a performing arts high school where everyone in dance and theater was gay, even our instructors were gay. They were always a part of my life. These are my people and that's that.
Right, it's so true, and it's so funny that I had a very similar experience. When my parents split up I felt that the gay men of my Chicago theater were raising me while my family was a mess.
And I think that's a wonderful thing to have and I can't imagine life without gay people in it. They are my closest confidants.
Now what about drag culture? Has drag had an influence on your life and career?
I mean, just take one look at me! What do you think? (laughs) Of course! I love drag because you get to transform into a superhuman. It's a true art form that is not for the faint of heart. Your costumes, hair, makeup, the whole look, and your style of drag too! There are so many different styles.
What style would you be?
Hooker drag! I want to be hooker drag (both laugh). Are you kidding? Basically that's what I already am so why not? Keep it going!
So let's talk Housewives of Beverly Hills! Obviously I am a huge fan, but how has being on the show changed your life? Cameras catching you crying, drunk…I drink a lot, so I could never do reality TV.
I don't really like crying on camera because you are embarrassed worldwide, and that sucks. But without that exposure I wouldn't be talking to Cecily Strong and I wouldn't have a book out today! See what I'm saying? You have to roll with the punches and make the best of it. At the end of the day, it is reality television and I try to be as authentic as I can and have a good time doing it!
As I say in my book, it's like professional wrestling. There are heroes, villains, costumes, pyrotechnics, but at the end of the day the injuries are real! It's like we are participating in this absurd narrative, but these are still my feelings and sometimes they get really hurt.
People are awful! Celebrity in general, people feel like they have some sort of ownership over you, and because you get to do your job they get to hurl insults at you. It seems even worse for people in reality TV because it is your name and your life.
Thank god I am 46 and not 26! I have lived a full life, have a successful marriage, had an unsuccessful marriage, I have an adult child, I can pay the bills. Forget it, if I were a kid and did not know who I was, I may not have made it and I would have been crazy-town. Honestly, I consider myself pretty fucking normal.
I think about that all the time. Like I was crazy enough at 22—
Right! I didn't need anyone telling me I sucked and was awful and should kill myself. You can imagine how the younger ones feel.
I will say that my favorite piece of advice I've ever gotten, and I don't mean to name drop, but it was from Jim Carey at a host dinner for SNL and he told me "Don't ever let anyone tell you the narrative of your career."
He's right, and thank you for sharing that. I'll split when I'm ready and I'll do what I need to do. That's very well said.
Well, thank you Jim Carey! So, what's next for you? What do you see in the future?
I am on my way to a book signing in New Jersey which is right across the street from a terrible go-go place I used to go-go in when I was younger.
Wow.
I know, it's really interesting, Cecily. I'm continuing to create, and there's going to be more music and more shows, and who knows what's coming, but I feel like it's going to be really good.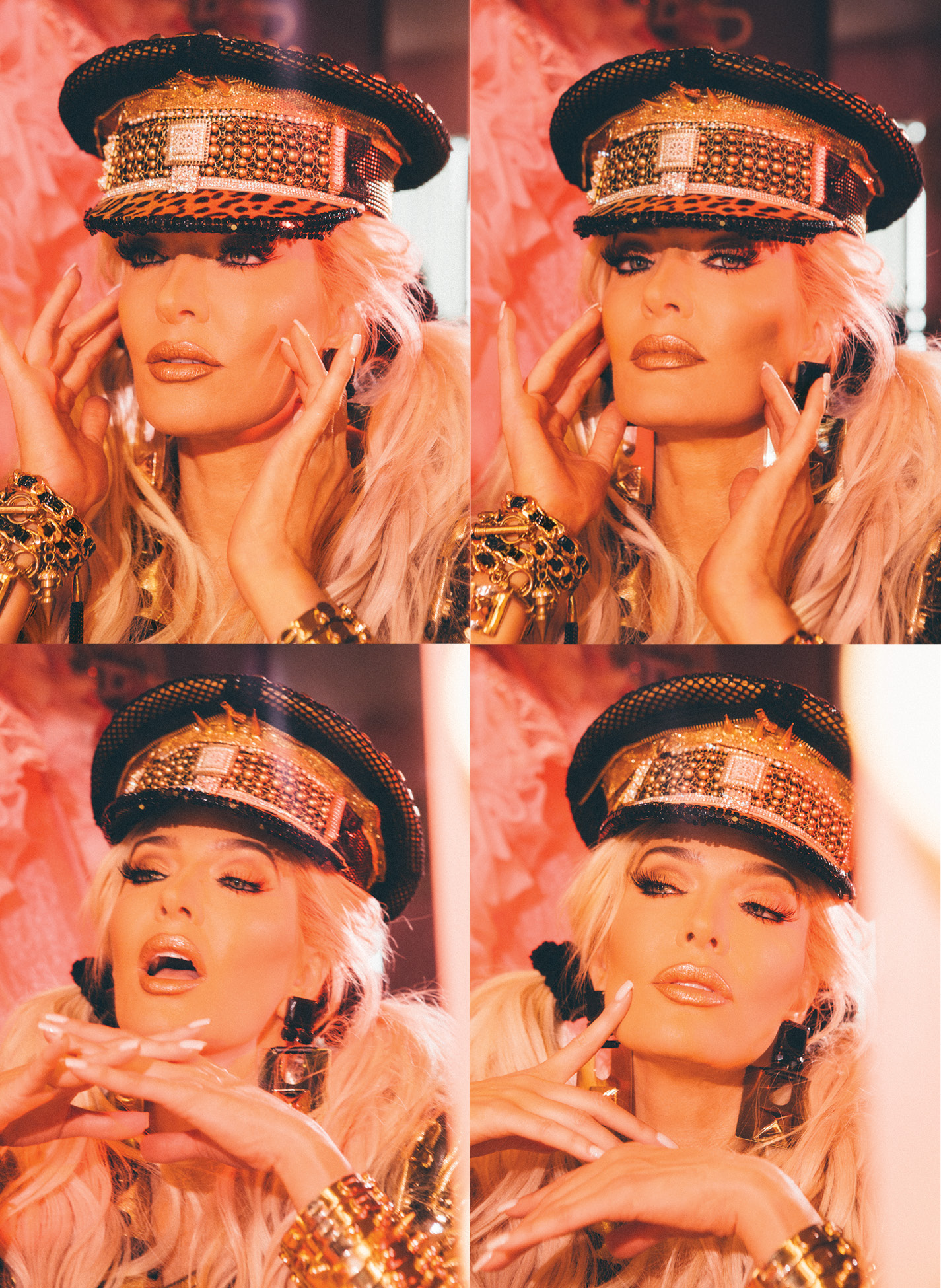 Jacket by The Blonds, Bangles, Cuffs, Earrings and Hat by Glynneth B.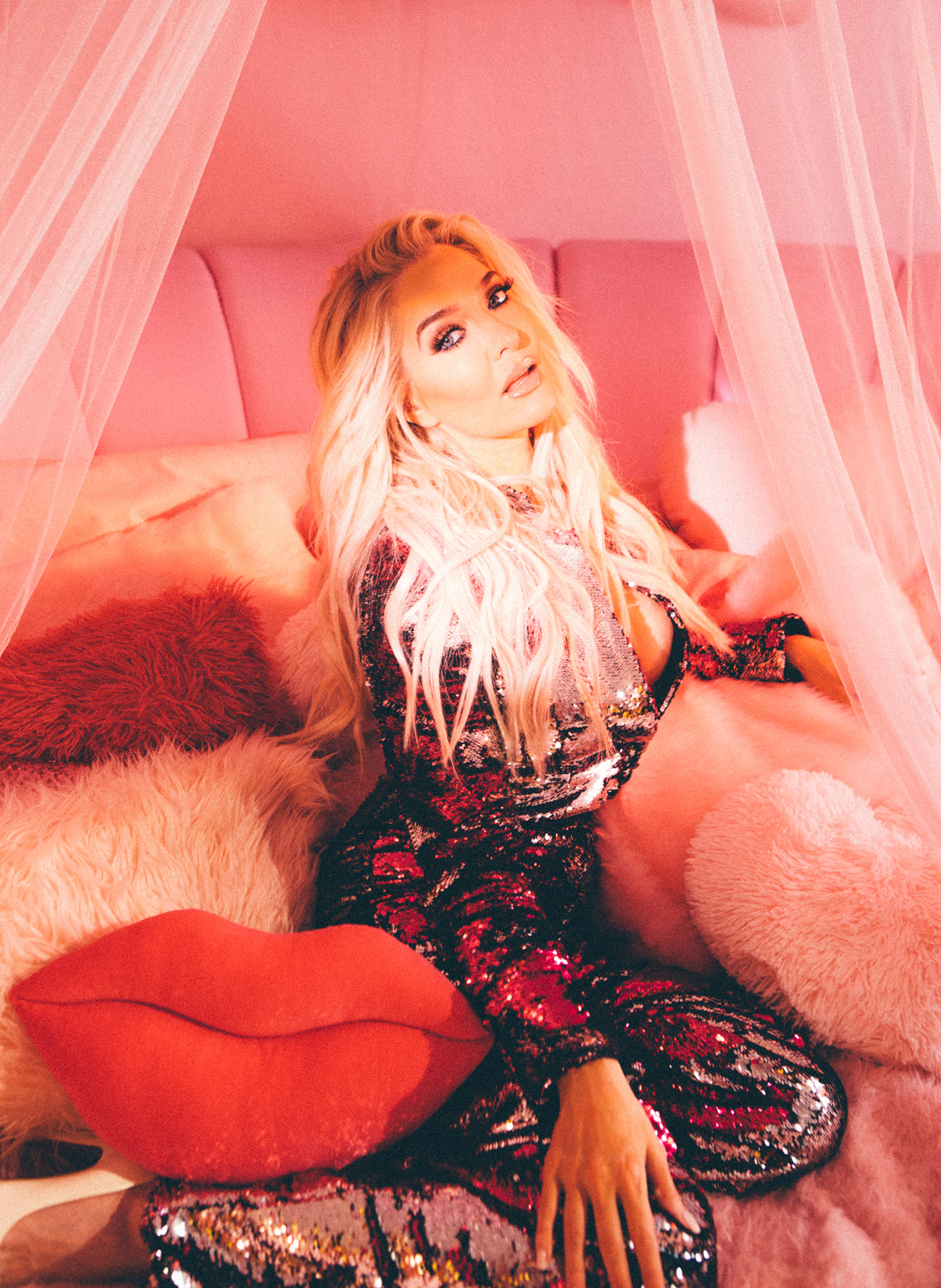 Jumpsuit by Any Old Iron, Shoes by Christian Louboutin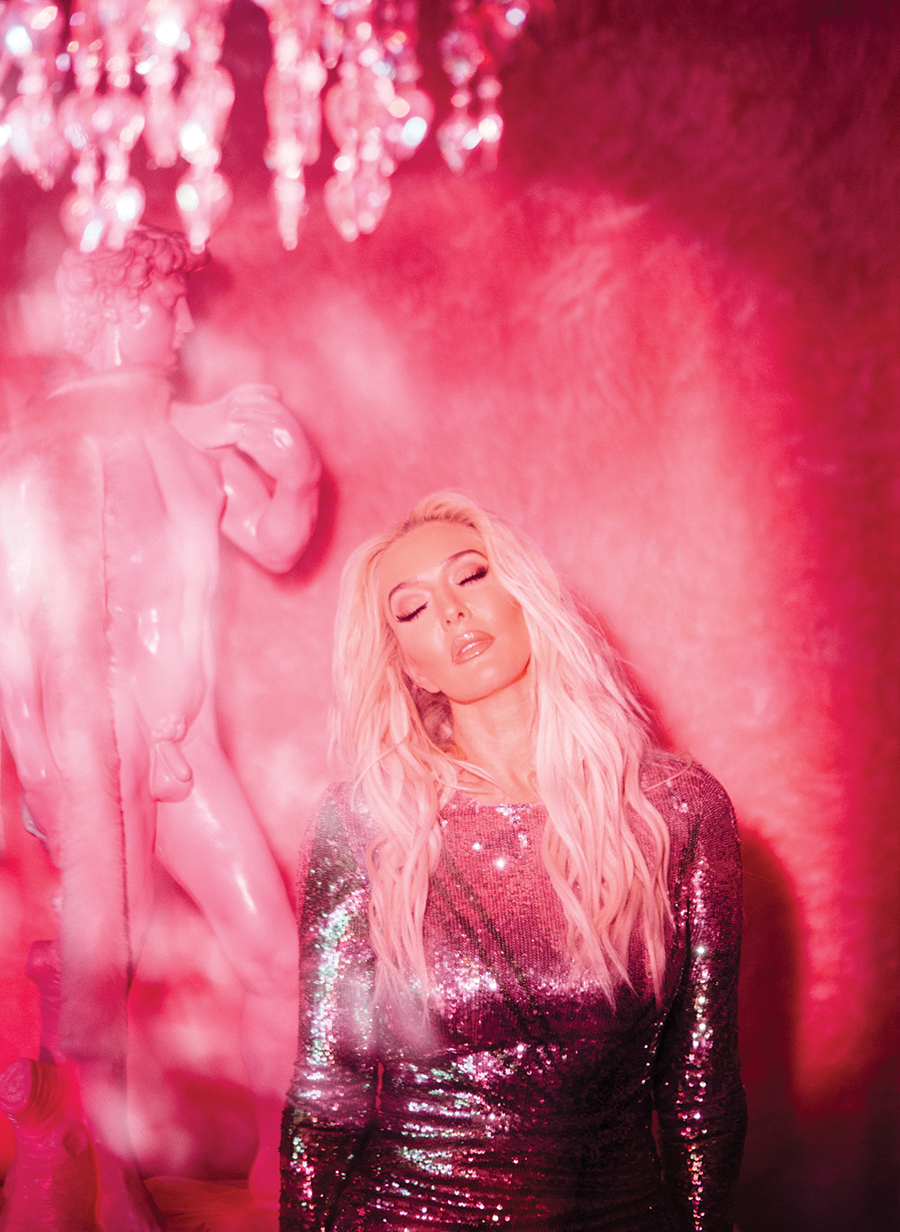 Dress by Gucci
Makeup by Etienne Ortega @ The Only Agency using NARS and KKW Beauty, Hair by Castillo @ Tack Artist Group using Sexy Hair styling products & T3 styling tools, Art Direction Louis Liu, Editor-in-Chief Marc Sifuentes, Photo Assistant Mallory, DP Vanessa Konn, Gaffer Zachary Burnett, Production Assistant Benjamin Price, Produced by XTheStudio.com, Special Thanks to Jack Ketsoyan, Laia and Mikey Minden
EXCLUSIVE: RICKY MARTIN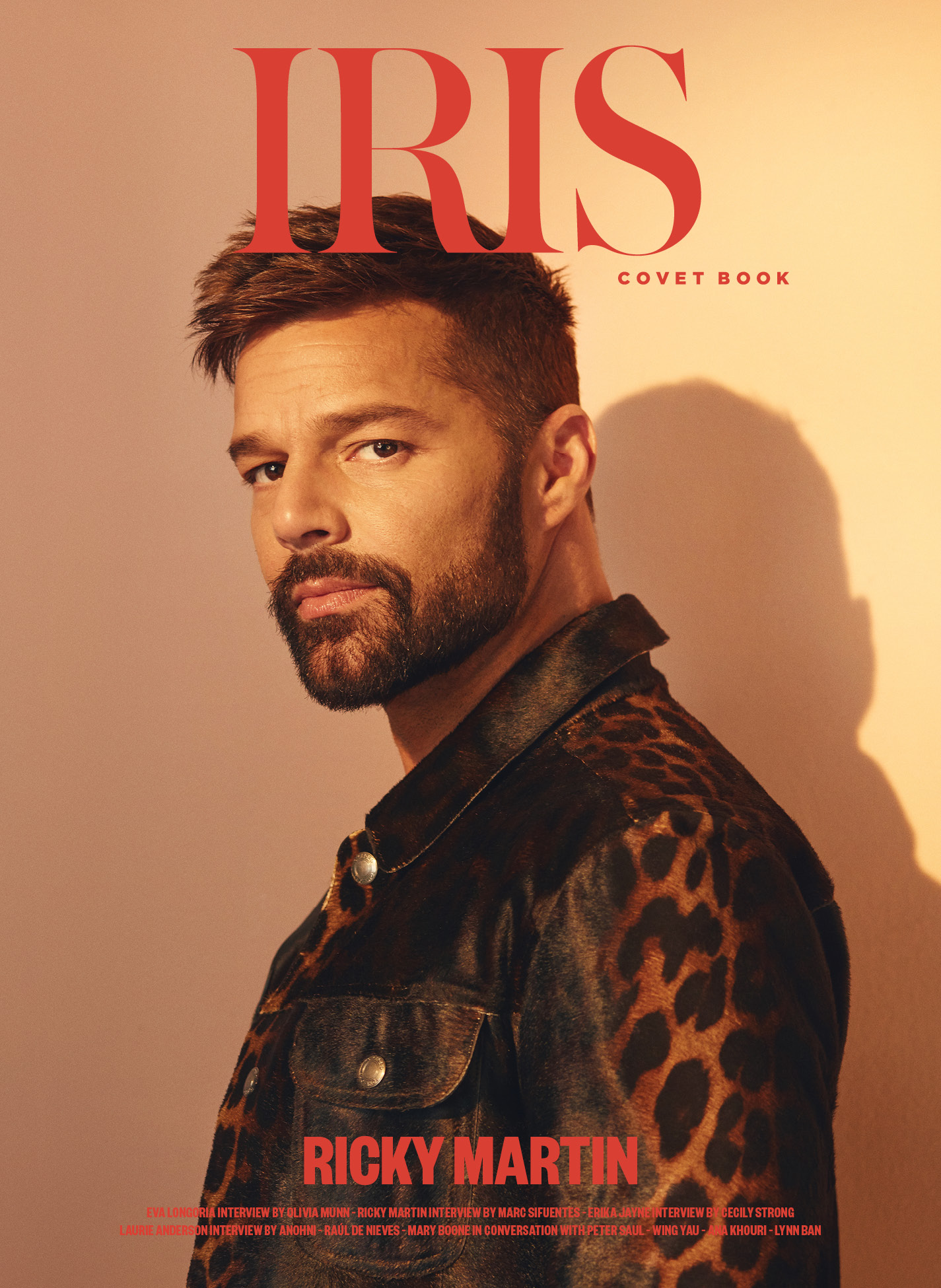 Jacket by Tom Ford
Photography by Greg Swales
Styling and Interview by Marc Sifuentes
Taking over the legendary Sin City strip, making history as the first Latino to headline a Las Vegas residency, and jumping headlong into the world of acting, Ricky Martin shows he is one of the most intriguing and impactful entertainers of our time.
Father, husband, singer, dancer, and actor. Ricky Martin is constantly juggling his many roles with seemingly effortless ease. Currently a resident on the Vegas strip at the Park Theater at Monte Carlo for his solo show, Martin is also eager to further pursue his acting career, release a new album, create a new world tour, and continue helping the people of Puerto Rico and the victims of human trafficking. Filled with love, down-to-earth spirituality, and an effervescent charm, Ricky Martin has proven himself to be an everlasting icon of pop culture.
In an exclusive interview with Iris Covet Book Editor-in-Chief Marc Sifuentes, the Puerto Rican star gets personal about his daily life with his husband and twins, life in the limelight, and his continuous efforts to make the world a better place.
Hi Ricky! I wanted to thank you for doing this interview and for being so fun and easy-going on the day of the shoot.
Well, thank you! You and your team were amazing and had such a beautiful energy in the studio.
Thank you! So, I want to start with asking about your second "back by popular demand" Vegas residency at the Park Theater, what is the key to producing such a successful and in-demand show?
I give credit to the people that I work with: the producers, directors, all of the people behind the scenes, the musicians, and the dancers. It really takes a village, and I wouldn't be able to do this show without an amazing group of people behind me. I'm happy to have these talented producers and directors who can translate my vision and make it magic! To be the first Latino male to have a residency in Vegas is a big responsibility. What I love about this show is having the opportunity to perform every night in front of a very international crowd. Just to be on stage and see all of these faces from all over the world really motivates and inspires me. What I want to do is break boundaries and unite cultures. To see the crowd disconnect from their everyday problems in life and leave the theater with a smile is a very beautiful thing. I wish we could do this show for many more years.
Will you be taking this show on the road at the end of it's Vegas run?
Well since I have an exclusivity contract I won't be able to take this particular show on the road or perform it outside of the Park Theater. But I will hopefully be on the road touring a new show next year through Latin America and the United States. The idea is to take a new show all over the world, hopefully by next year.
I was watching clips of the show and it just looks amazing, you seem larger than life and so confident. Do you ever feel insecure? And if you do, what do you tell yourself to get out of that headspace?
I am very insecure. I am insecure when I write music, when I perform, when I act…but what gets me through are my years of experience. I am human and I go through a lot of highs and lows before I go on stage. If you see the show, for the first song I'm coming down from a 300-foot drop! I may look super confident, but I'm not! (laughs) I suffer from vertigo and it can be very difficult to focus, but it is part of confronting my demons and breaking that trauma that triggers my vertigo. By the time the music starts, I just have to forget everything and jump into storytelling mode.
Well it's been getting really great reviews! Would you consider extending your residency for a third round?
Oh, I would love that! And funny you should ask because that's exactly what we are in discussions about at the moment, and if we do, I will need to create a whole new show for the international audience.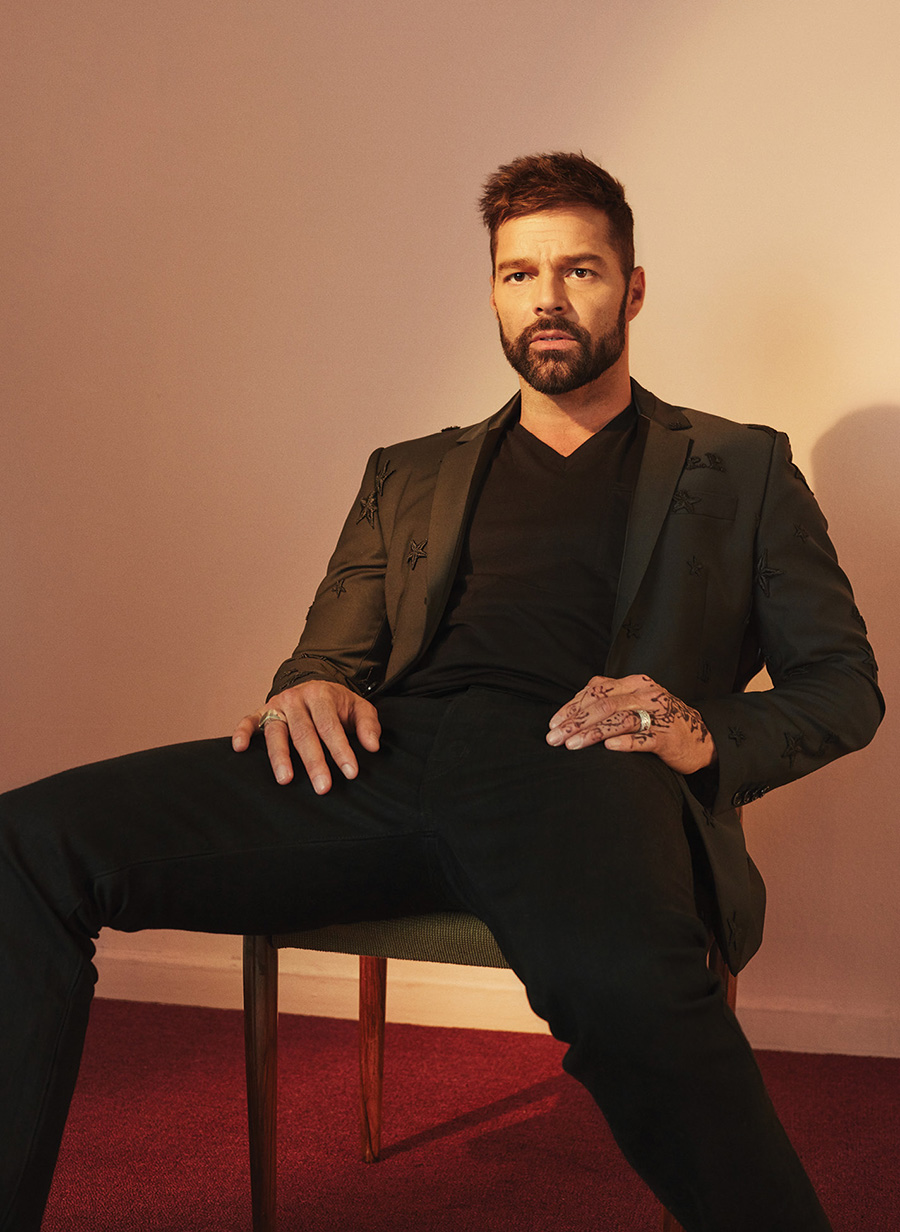 jacket and t-shirt by Philipp Plein, jeans by Tom Ford, rings by John Hardy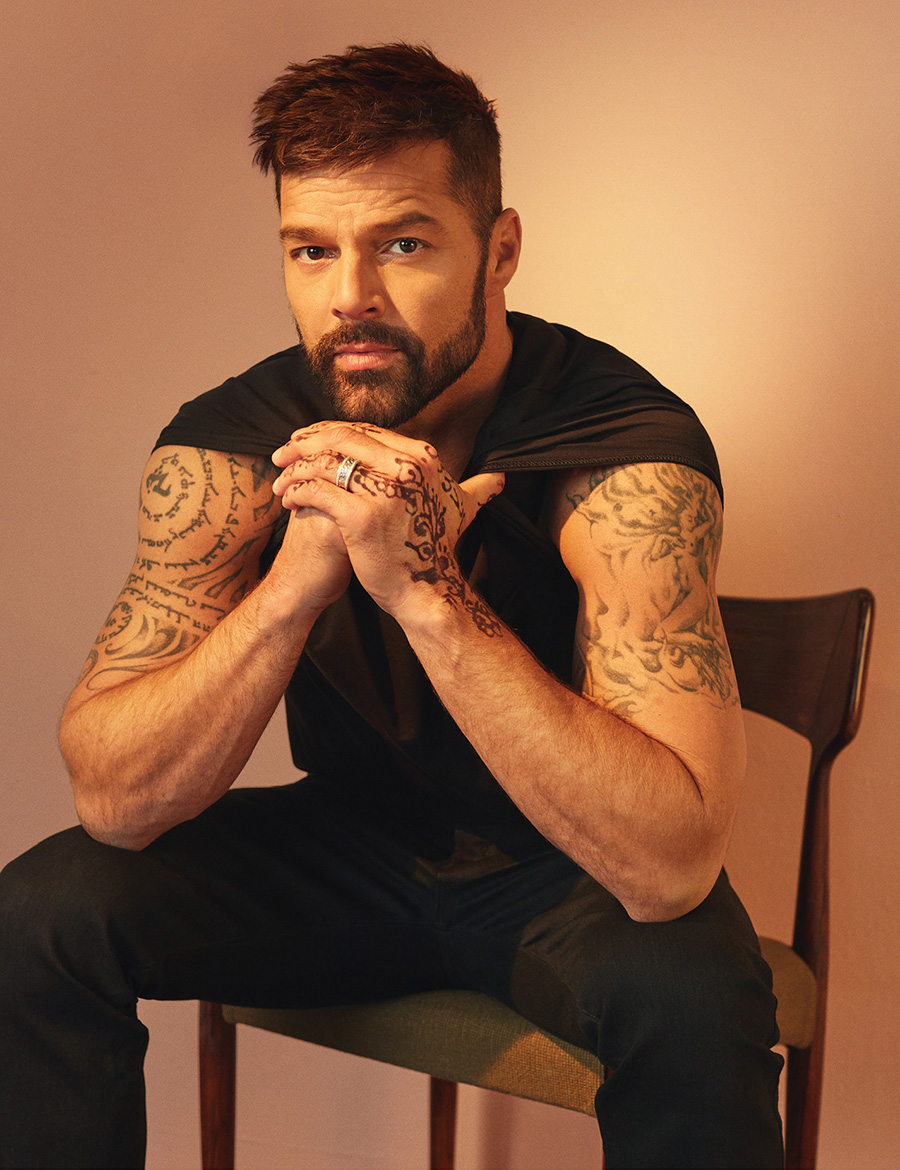 t-shirt by Philipp Plein, jeans by Tom Ford, ring by John Hardy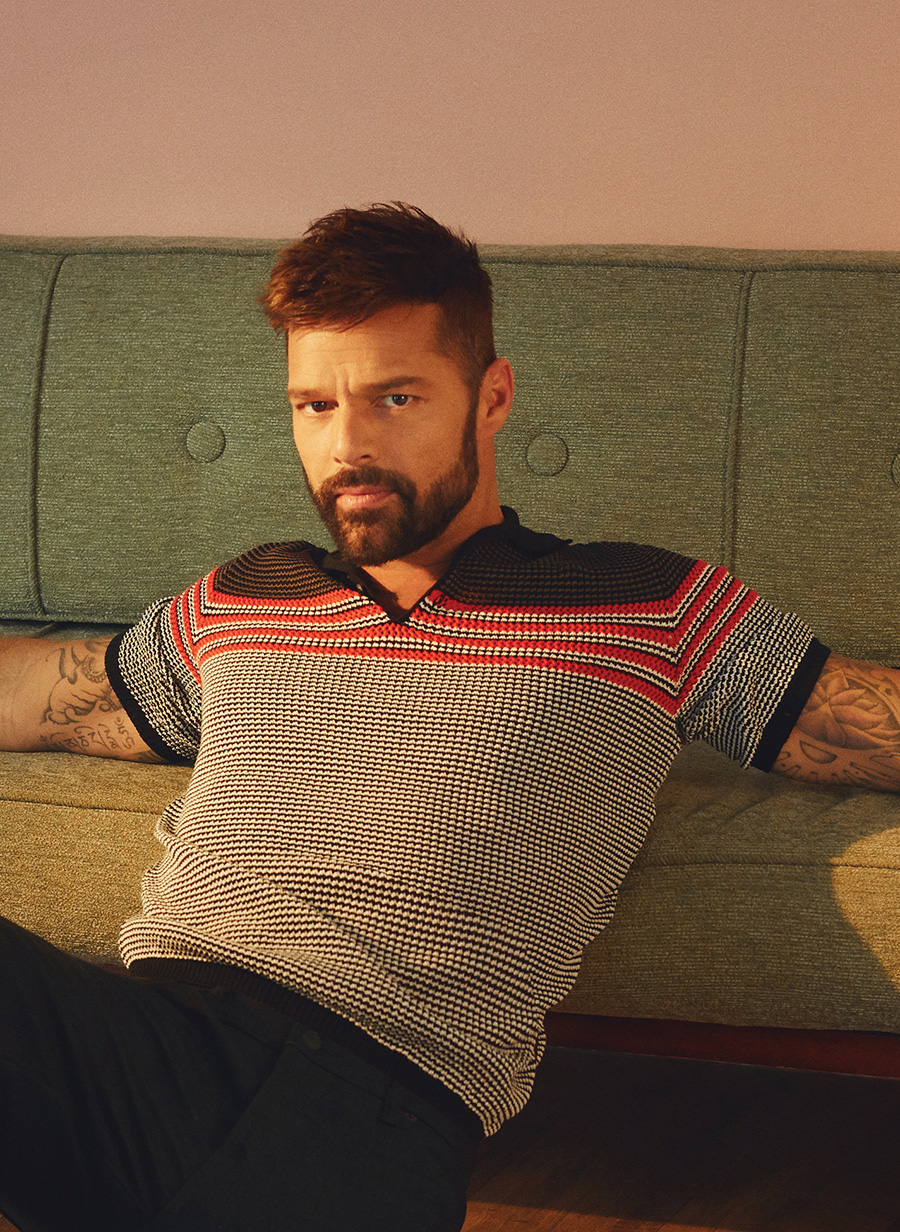 shirt by Ferragamo, jeans by Tom Ford
You recently teased your fans with a new single, "Fiebre", when can we expect a new full length album?
I am thinking hopefully by the beginning of next year, but right now we have been pretty focused on the Vegas show and American Crime Story, which we were shooting for eight months. Today, the record company no longer needs the record out at a very specific time so the artists have more freedom, and if a song is ready then I can just release it. Obviously numbers are important in this industry, but it gives us an idea of what the audience likes or dislikes, and I have never felt more relaxed doing music.
Since you mentioned American Crime Story, how did you become involved and what made you say yes to the story?
A few years ago I had the opportunity to work with Ryan Murphy on an episode of Glee. We've kept in touch and he invited me to dinner to tell me that he thinks he has a role for me. Once I read the script I immediately said yes because it was personal. I knew I wanted to be a part of telling Versace's story. I wanted to remind the viewers the injustice behind what happened. Because it's not how Gianni Versace died, but how we allowed it to happen. What angers me most is that Cunanan was on the FBI's Most Wanted List, living on Miami Beach which is a very small community, but the FBI turned the other way because he was a gay man killing gay men. There is no denying to me that this was really an issue of homophobia. I think we did a great job covering that aspect of the story.
I read that Ryan Murphy wants to give you your own show, any word on that project?
Well he told me about it and then made it public, and I got really excited! We haven't spoken in detail about it because he is transitioning from one network to another and he told me that he will be busy until June, but I'm not in a rush. (laughs) I would love to do something behind the scenes as well. But no, we haven't talked about it yet.
You brought up the issue of homophobia and it made me think of your new music video. "Fiebre" and of course American Crime Story both show you openly embracing your sexuality. After being forced into the closet for so long, how does it feel for you to finally be able to express being gay through your music videos and now your acting roles?
Amazing! If I could go back and come out in the late '90s or early 2000's then I would, because it felt amazing to come out. When I talk to people who are struggling with their identity, I tell them that it may be bumpy for awhile but in the long run the love that I received from my friends, family, from social media…it was spectacular. I know this is not the case for everyone but at the end of the day it is about dignity and self love.
You recently received a Trailblazer award from The LGBT Community Center in NYC, what did receiving that award mean to you?
Well like receiving any award, it is a big responsibility, but at the end of the day I am proud because it lets me talk about where I have been, who I am, and what I did to finally understand my real essence. In my case, I get to share my story. I meet so many people in the streets or on social media who tell me, "Ricky, thank you so much because I know what you went through and I can better understand my gay father, gay uncle, gay brother, lesbian aunt…" and I think it is a beautiful thing and it is important.
I wanted to talk about your husband, artist Jwan Yosef, a bit. You met on Instagram and I was reading you instant messaged for six months before meeting—
Yes! And nothing sexy! It was very romantic. We talked a lot just about our problems and lives. I never even heard his voice until six months later when I went to visit him in London, where he was based. I said to myself, "This is it. I just met the man who I am going to marry." Two years later we were married. He is a great man, he loves my kids, and we have so many things in common.
He is a conceptual painter and I have mad respect and admiration for what he does. When I see him and his creative process… it is so sexy. I just love when he locks himself in his studio and starts creating. I become a fly on the wall, watching him paint and create works of art. I am in love, man, I am so in love.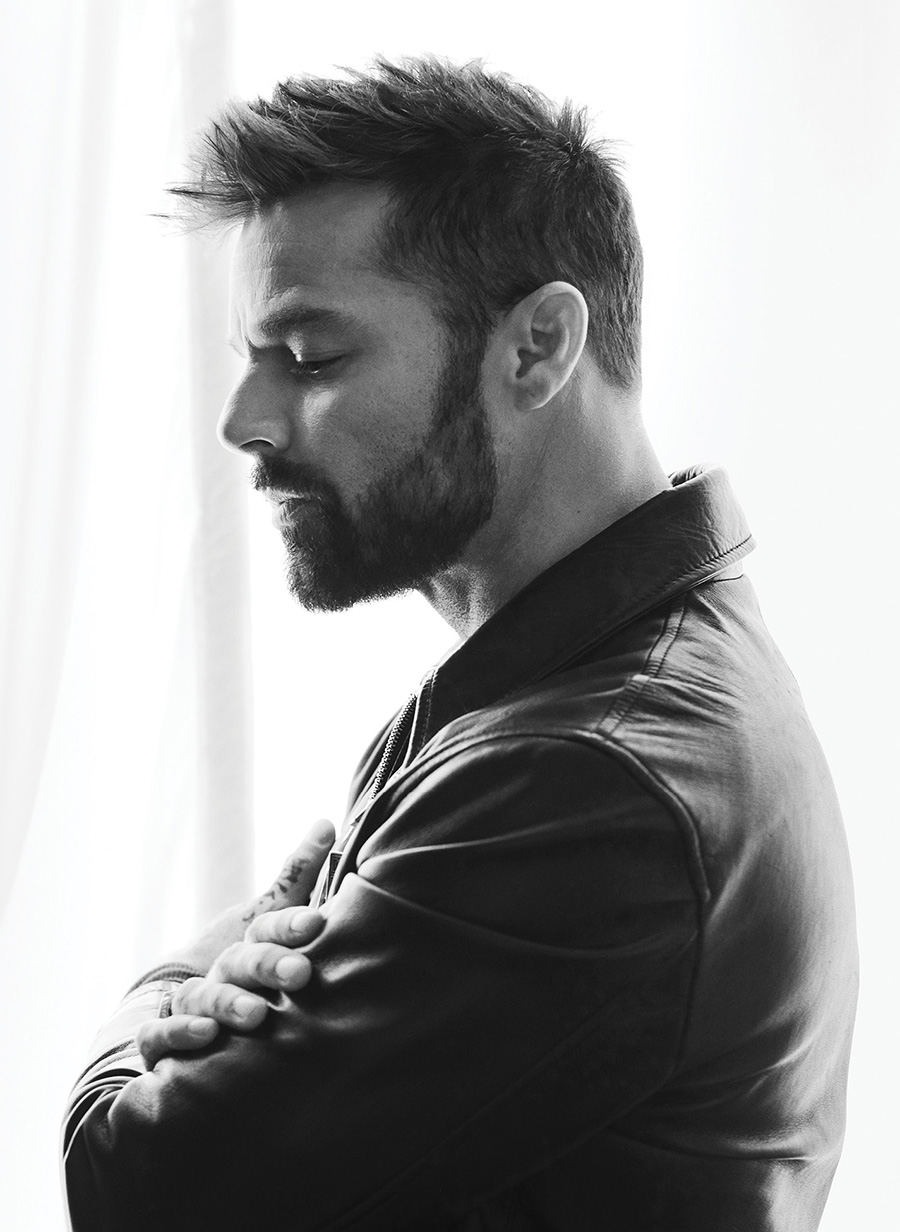 jacket by DSquared2, ring by John Hardy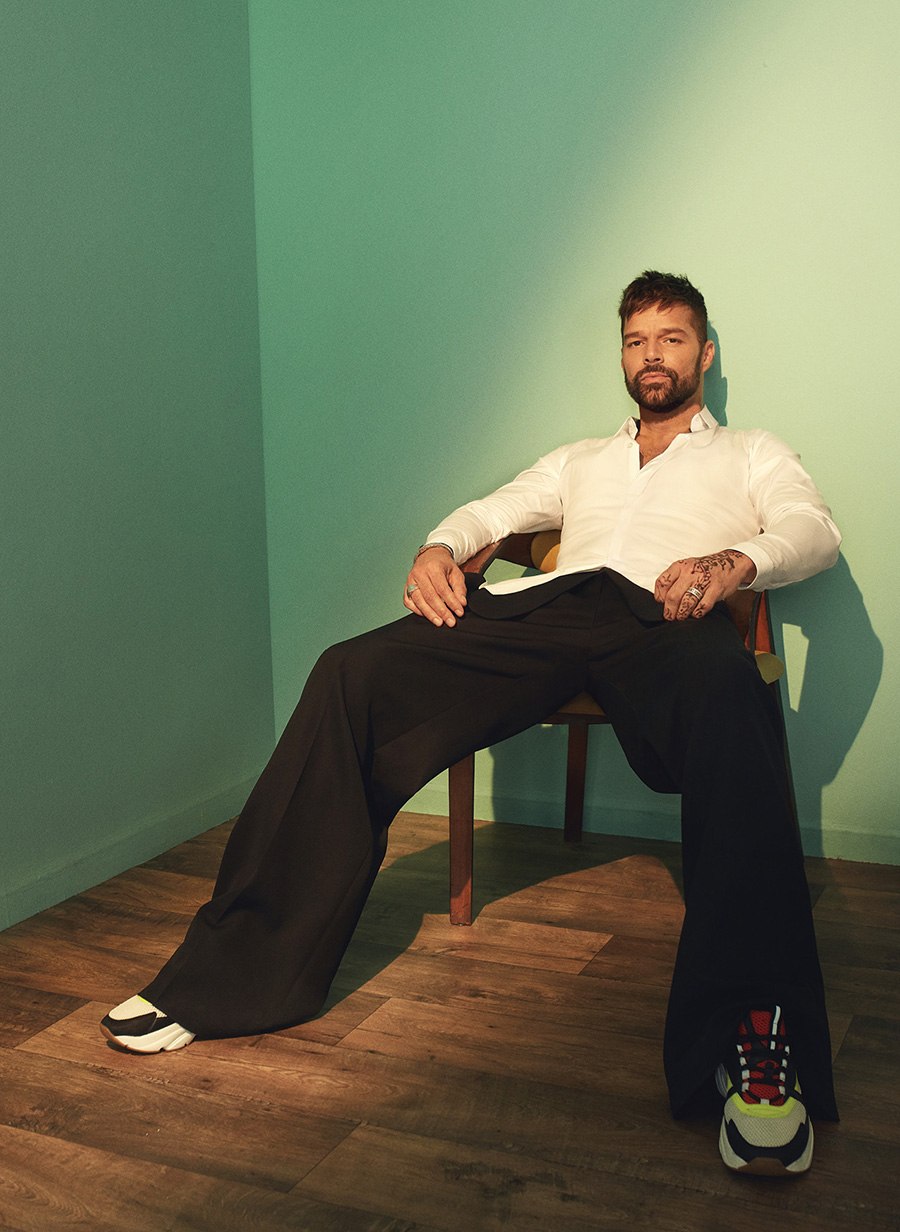 shirt, pants, and sneakers by Dior Homme, rings by John Hardy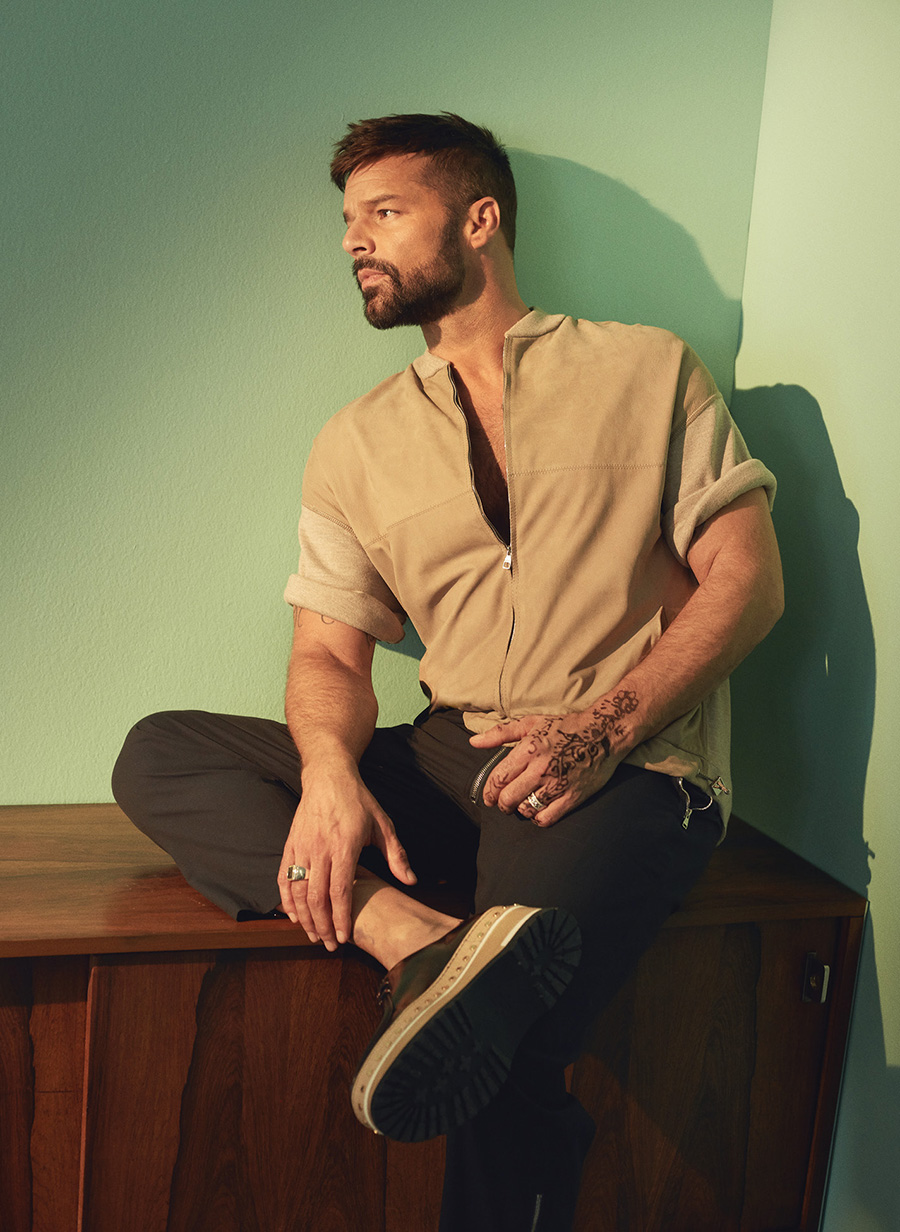 shirt, pants, and shoes by Louis Vuitton, rings by John Hardy
You've mentioned in the past that you want more children, what do you love about being a father and what is the most challenging part of raising twins?
Yes, I want more; I'm just getting started! If it was my decision I would have six more, but Jwan says let's take it one step at a time. (laughs) With kids, and I'm sure every parent out there will say this, but everything is new every day and being a single father with twins was extremely challenging, especially in the first year. No one is sleeping, and it's two against one. Now that they're older it's still two against one, but they are amazing kids and the bonding time over the first year was so important. I took a sabbatical, and I did not accept any help. I wanted to do it all, change every diaper, bathe them everyday, and the relationship I have with my kids… there's just so much love. They are almost 10 years old and this is when dads stop being cool and they start making fun of you! I'm really happy because I'm not there yet with them (laughs).
I'm sure your spirituality plays a big part in your parenting too, what helped you to discover your spirituality?
When we talk about spirituality we go back in time. Religion has nothing to do with spirituality, but I would say that growing up Catholic, even being an altar boy, was too much for me. I kept searching and looking for other philosophies and dogmas to ascribe to. There was a moment where I was obsessed with India and going about four times a year because they call it the "Cradle of Spirituality."Then my kids became my religion. It doesn't matter how late I go to bed, I religiously wake up at 7:00 a.m. everyday to have breakfast with them, and that bonding experience with the three of us is the only way I want to start my day. But once a Catholic, always a Catholic. To this day I sometimes look to God when the boys ask me questions because they ask some really hard questions, and I just want to give them the right answer.
I want to talk about Puerto Rico, from your experience can you give us an update on how the country is doing currently? I know that you were and still are very involved in fundraising after hurricane Maria.
Oh man, well 43% of the island still has no power, and if you go up to the more rural mountain areas, even now nine month later, people still have no power, no running water, and are bathing in the river and using candlelight. It is really frustrating and I wish the federal government would have done more. You have to wonder, if this were any other city in the continental US, would we ever hear that nine months later people have no power? No, I don't think that would happen. But we have to do our part, and Puerto Ricans have experienced a great level of compassion, empathy, and care from volunteers, and the country has become creative and adapted. This too shall pass, but it will take a long time to go back to normal.
Another cause that is close to your heart is bringing awareness to human trafficking, can you explain where this compassion comes from and tell us more about the Ricky Martin Foundation?
With natural disasters like hurricanes for example, the community becomes more vulnerable and human traffickers take advantage. Traffickers come to the island and see all of these people who have lost everything and need money to buy things, and these kids end up selling their bodies or getting forced into pornography.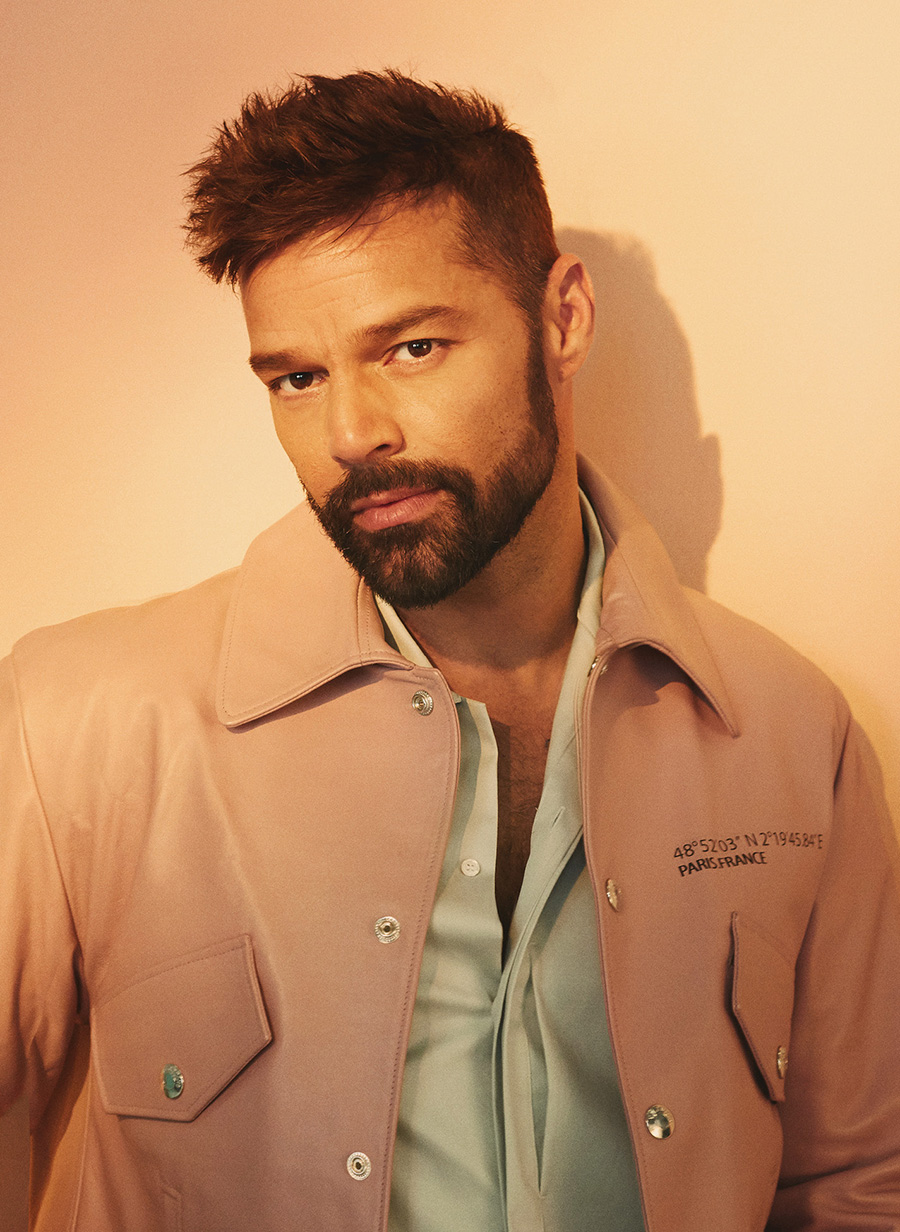 jacket by Valentino, shirt by COS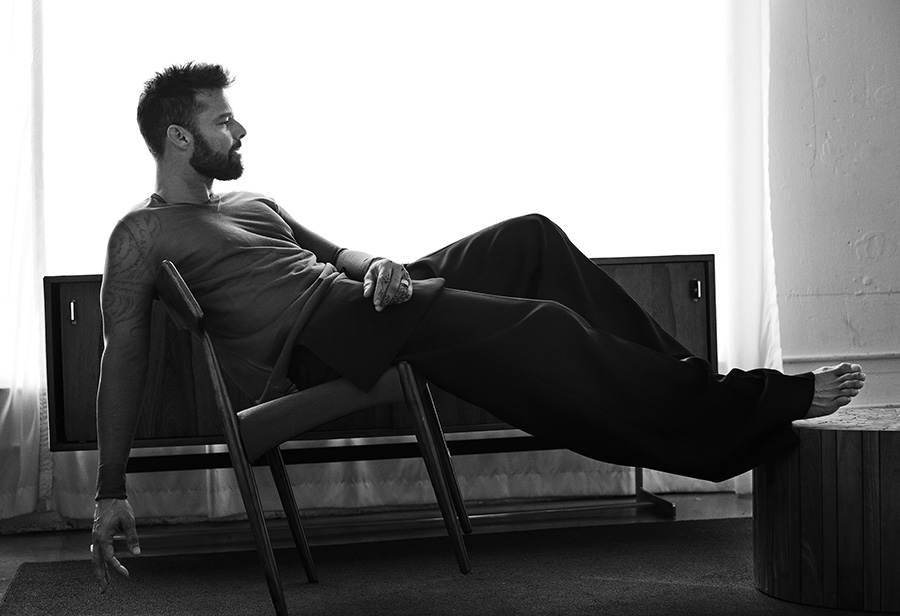 sweater by COS, pants by Dior Homme, rings by John Hardy
How did it first come to your attention?
More than a decade ago a friend of mine was building an orphanage in India, and this was when I was looking for any excuse to go to India. I flew to Calcutta, and he took me to the slums and said, "Come on, let's rescue girls!" I had no idea what this meant, but when I got to the slums he started to point out girls like, "You see those three? They could be forced into prostitution." and I'm standing there like, "What?! What do you mean? That girl must be five and her sister must be eight and her older sister must be eleven" and he says, "Yes, Rick. This is human trafficking. These girls live on the streets and they need money to help their family and they get paid for selling their bodies." I was so astounded and went back home and started to educate myself on the subject. I went to Congress and told them we needed to bring more awareness to this global $150 billion industry. The victims are sex slaves.
Did you know there are more slaves today then back in the slave trade of the 18th century? Today, as soon as you open your computer you could easily fall victim to a criminal persuading you into the world of prostitution.
It's encouraging to hear you are using your platform to educate others of these injustices.
It's not easy. Ten years ago I wanted to stop. I said I couldn't do it anymore because we couldn't keep up. We were working so hard but I felt like I didn't see any change. My mentor looked at me and said, "Ricky, you've got to stop being so arrogant. Who do you think you are? Do you think you will change the world? You're not Superman! How about focusing on saving one life? And one life can become two." We went back and built a holistic center in Puerto Rico in an area affected by trafficking, and right now we have 132 children coming to the center. We are educating them about human trafficking and opening their eyes to the predators. It's a lifetime commitment. We are not going to save everyone, but we will save one person at a time.
What else can we expect from you this year?
I'm getting more prepared as an actor, meeting with great writers, producers, and directors and I think there are some great opportunities on the table. I am so lucky to be at a place where I can pick and choose the projects that speak to me. Aside from still making my music, I really want to jump into acting more and playing amazing roles that can have a positive impact on society. My acting career is very personal to me right now; I am obsessed and don't want to stop!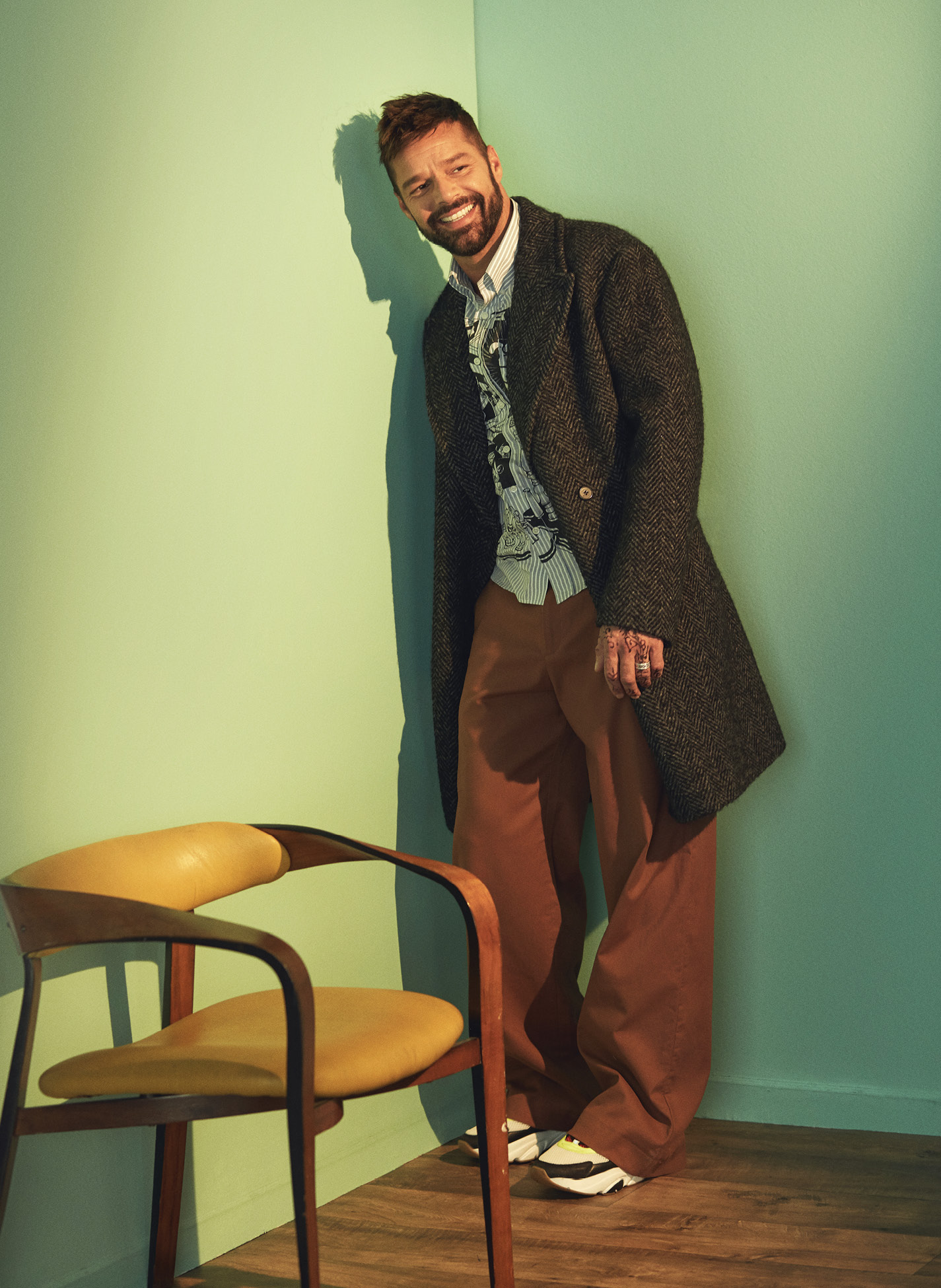 coat and shirt by Prada, pants by COS, sneakers by Dior Homme, ring by John Hardy
Hair by Joey Nieves @ Grey Matter LA using Hanz de Fuko, Makeup by Maital Sabban @ MS Management, BTS Video by Lavoisier Clemente, Photo Assistant Amanda Yanez, Art Direction by Louis Liu, Editor-in-Chief Marc Sifuentes, Production by Benjamin Price
WEB EXCLUSIVE – TIE ME WITH A SCARF AND JEWELS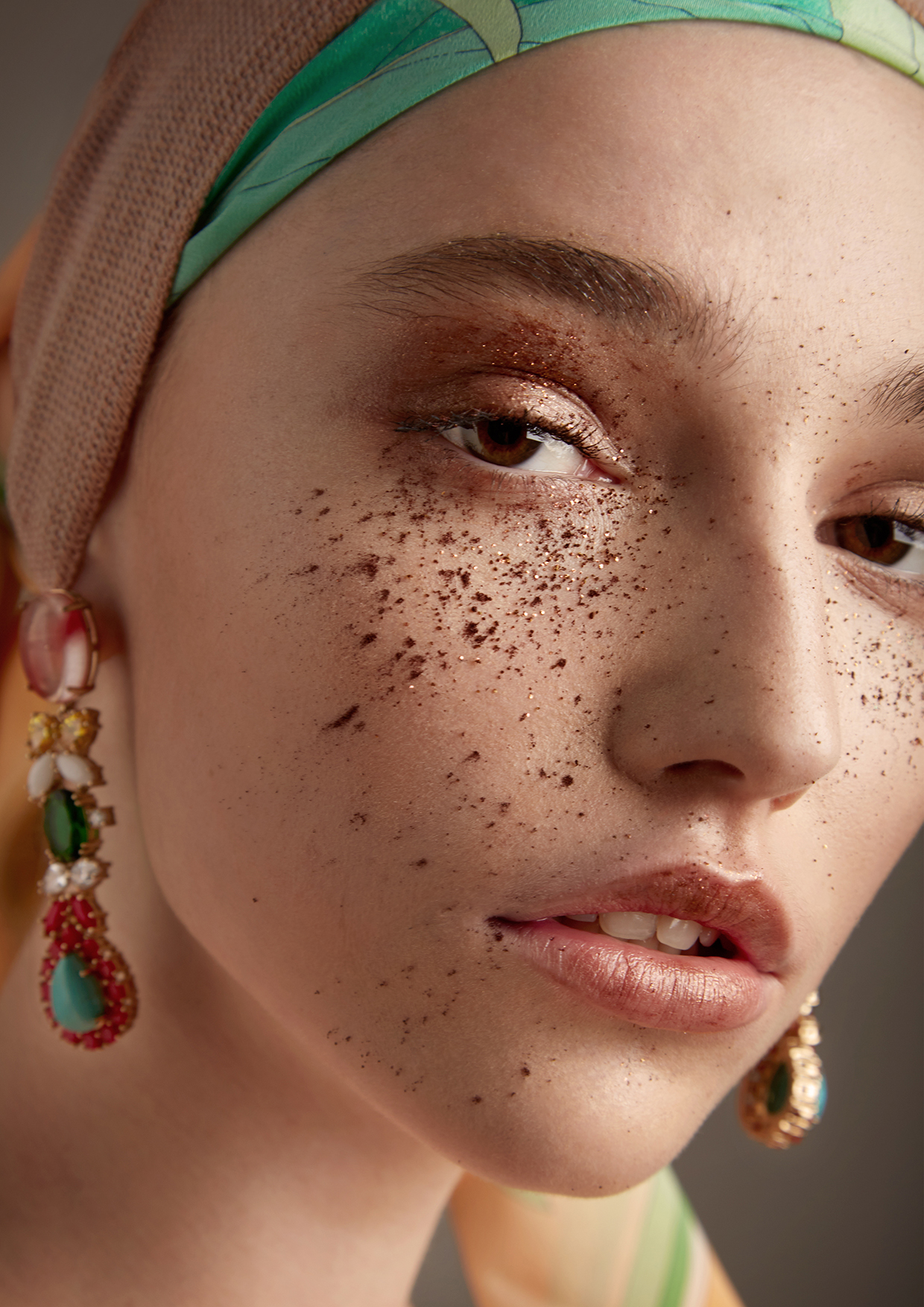 Photography by Rosamagda Taverna | Fashion Editor & Stylist Stesy | Makeup and Hair by Adelina Popa | Model Sophia @Mp Management
Scarf by Emilio Pucci | Earrings by Iosselliani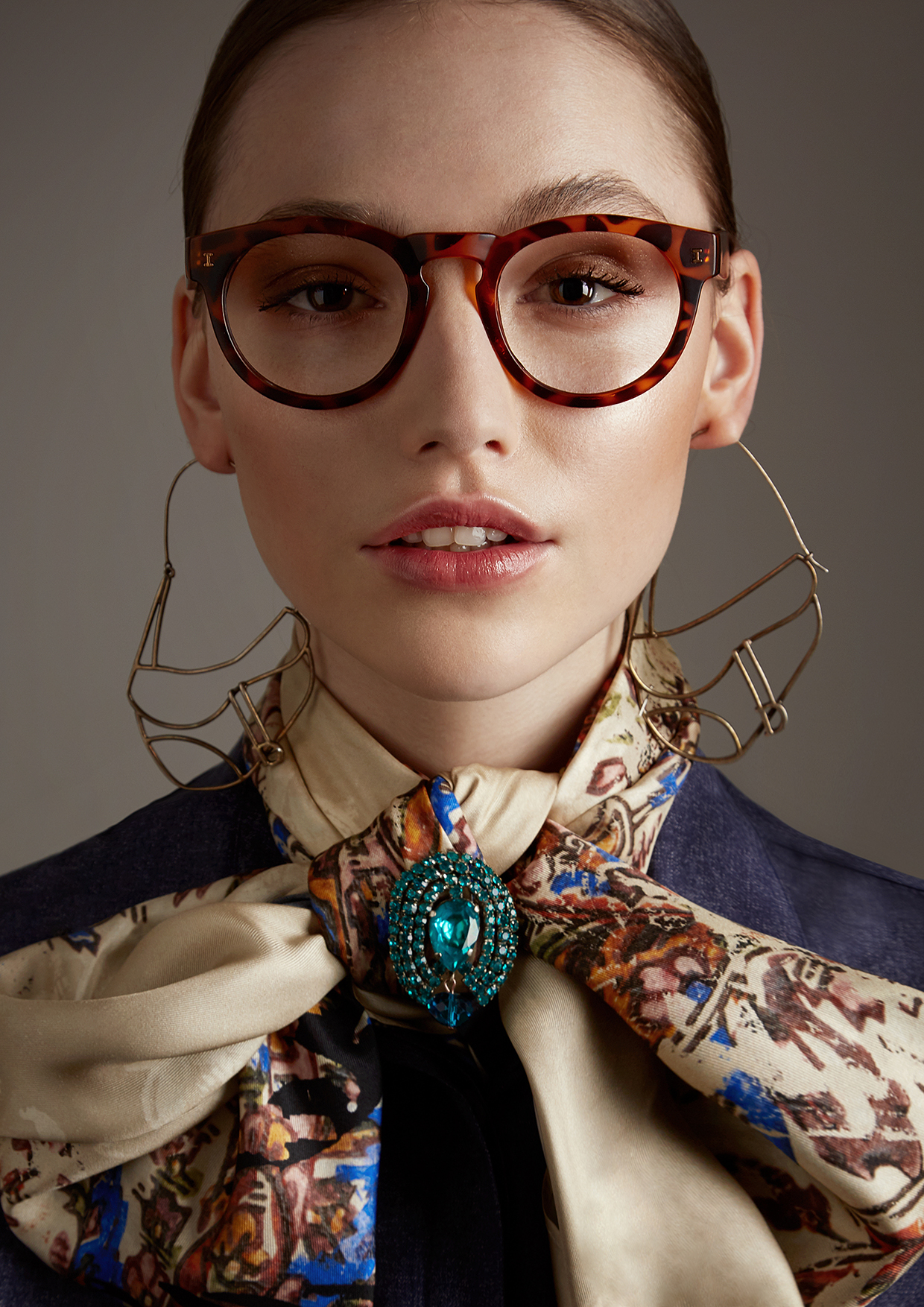 Scarf by Mario Dice | Earrings by Dior | Brooch by Rosantica | Shirt by Dondup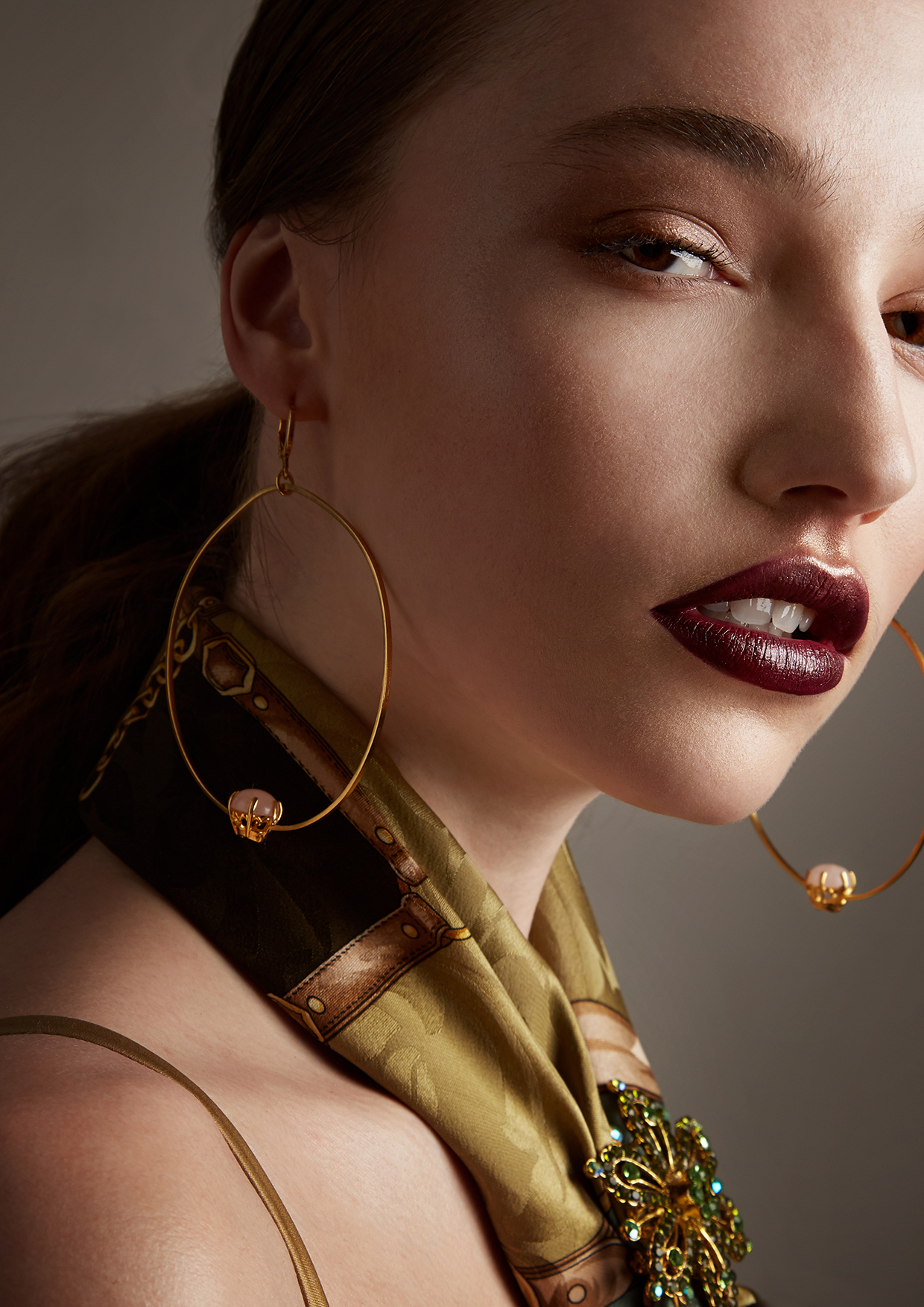 Scarf by Gucci | Bra by La Perla | Earrings by Iosselliani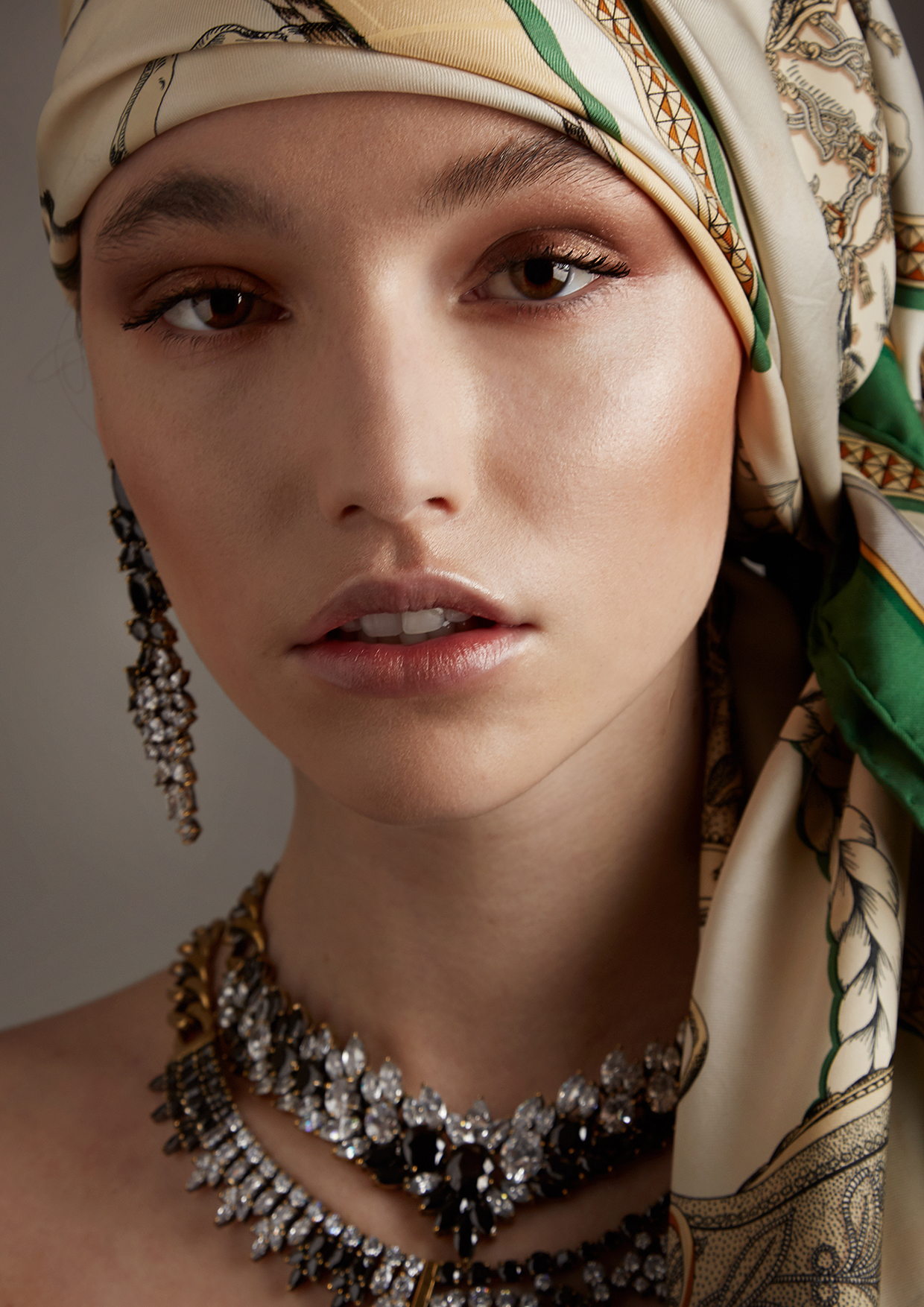 Scarf by Hermes | Earrings and necklaces by Iosselliani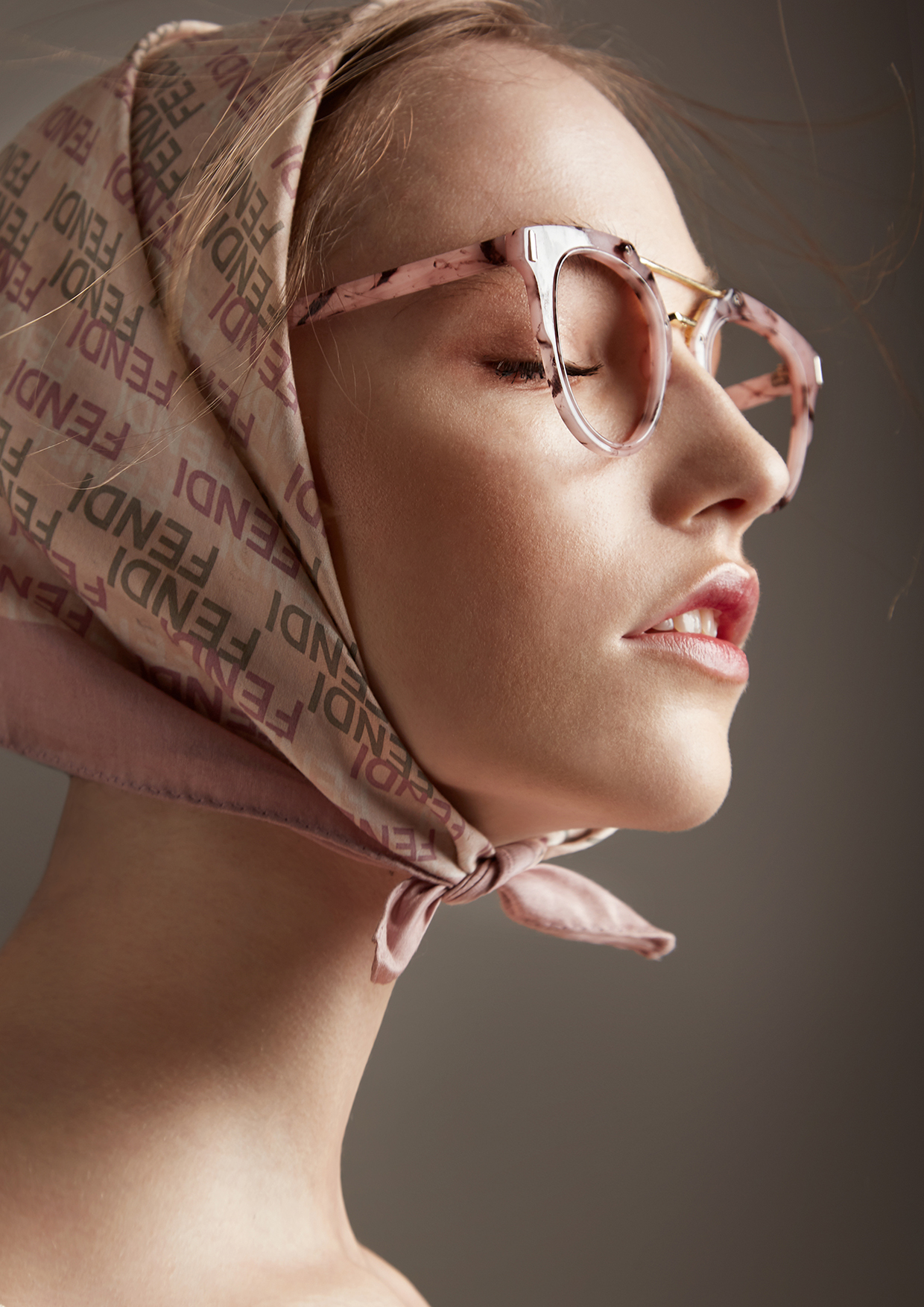 Scarf by Fendi | Glasses by Micheal Kors