CELAYA BROTHERS GALLERY
Celaya Brothers Gallery (Mexico City), in collaboration with INEZ SUEN (Brooklyn)  is pleased to announce its first participation in TX Contemporary Art Fair
Celaya Brothers Gallery is presenting a selection of artworks by Agostino Iacurci (Italy), Camila Rodrigo (Peru), Josh Reames (USA), Juan Carlos Coppel (Mexico), and Mathew Zefeldt (USA) at Booth 517 at George R. Brown Convention Center in Houston, Texas October 4-7 with special exhibitions by Houston's own, Rene Garza (USA).  TX Contemporary will begin with the Opening​ Night​ Preview (Thursday, October 4, 6-10pm) and will open to the public October 5-6 (11am-7pm) and October 7 (12-6pm).
The exhibition pieces discuss the relationship between man and nature by way of still lifes, burning landscapes and eroded mountains. The artists explore -in various disciplines such as photography, sculpture, and painting and in a wide range of styles – how capitalism has driven societies to perceive progress as a (de)construction and to understand humanity as the opposite of nature.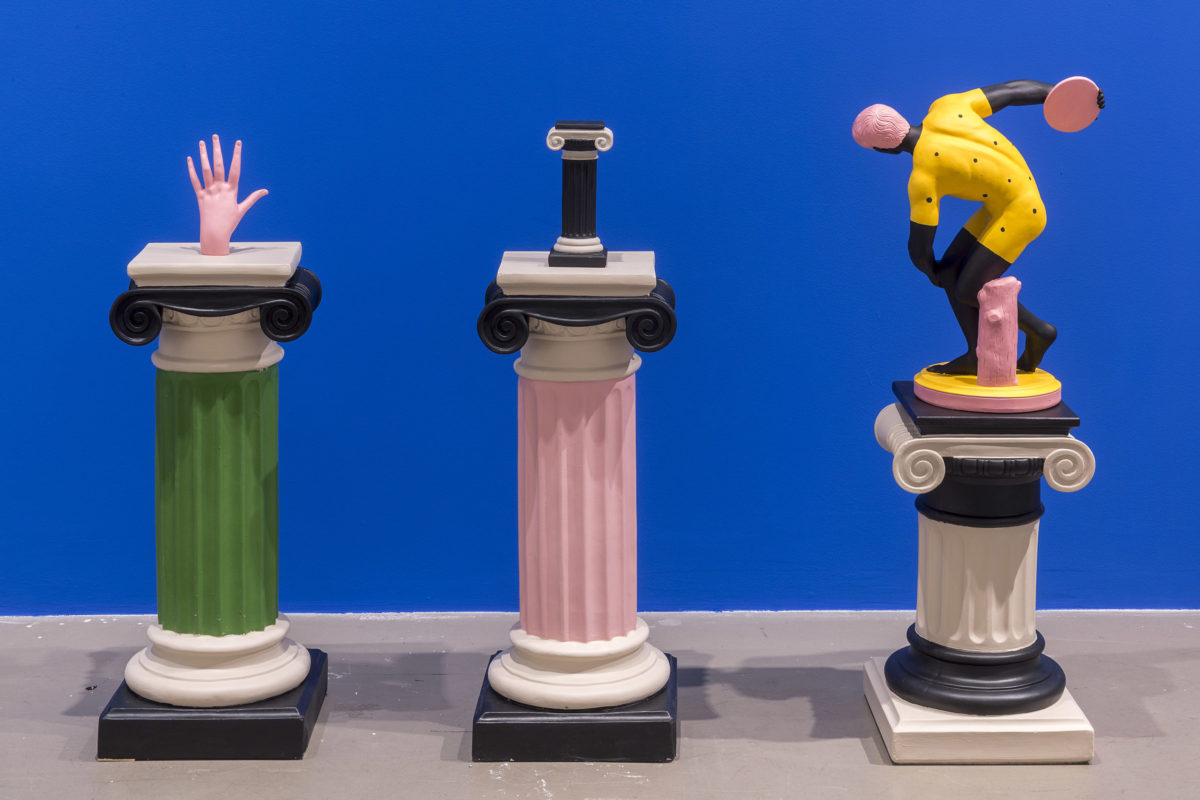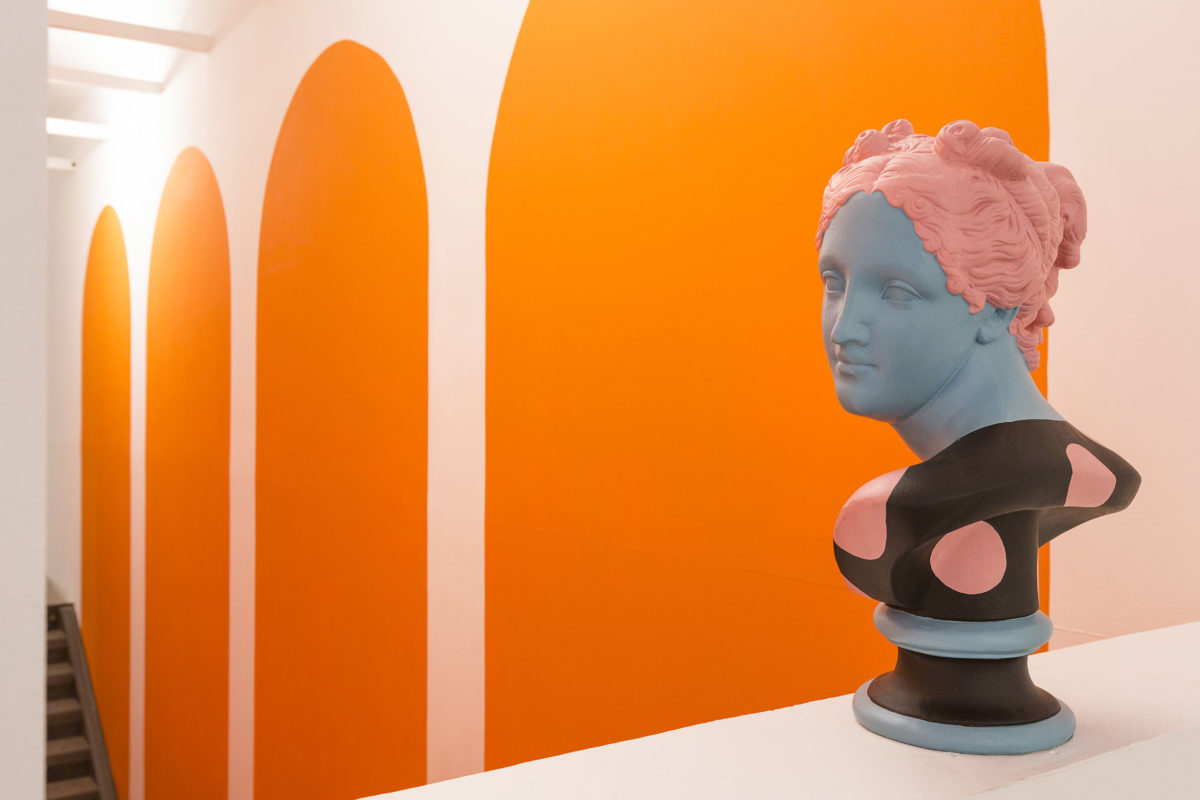 Agostino Iacurci – Through his work with synthetic forms and bright colors, by means of an essential language, Agostino Iacurci is able to manage multiple layers of interpretation. This approach sets his tales on the perennial threshold between innocence and artifice, serenity and catastrophe; on a magnetic tension that is the interpretative key to our very existence. His recurrent themes include self-perception, uncertainty, imagination, and play. His work has a cynical and critical vision of reality —pessimistic at times— setting the stage for drama, and at the same time sublimating it, alleviating it. Iacurci's work challenges the limits of sinuosity by presenting an image that seems familiar and innocent but is, fundamentally, malicious. And in that uncertainty lays its richness, a half-open door that leads to other interpretations.
●  Agostino Iacurci's work has been exhibited at the MACRO Museum in Rome, Italy; the Italian Cultural Institute of New York, USA; the Media Library of Orly in France and the Biennial of Urban Art in Moscow, Russia.
●  Has collaborated with Adidas, Urban Outfitters, Penguin Books, La Repubblica, TBWA, Mailchimp, Laterza, Minimum fax, Herman Miller, L' Unità, Orecchio acerbo, Sugar Music, Edizioni Lapis, , Cielo Tv, Smemoranda, WALLS_Contemporary Public Art, Rat Creatives, Roma 3 University, B5 Production and more.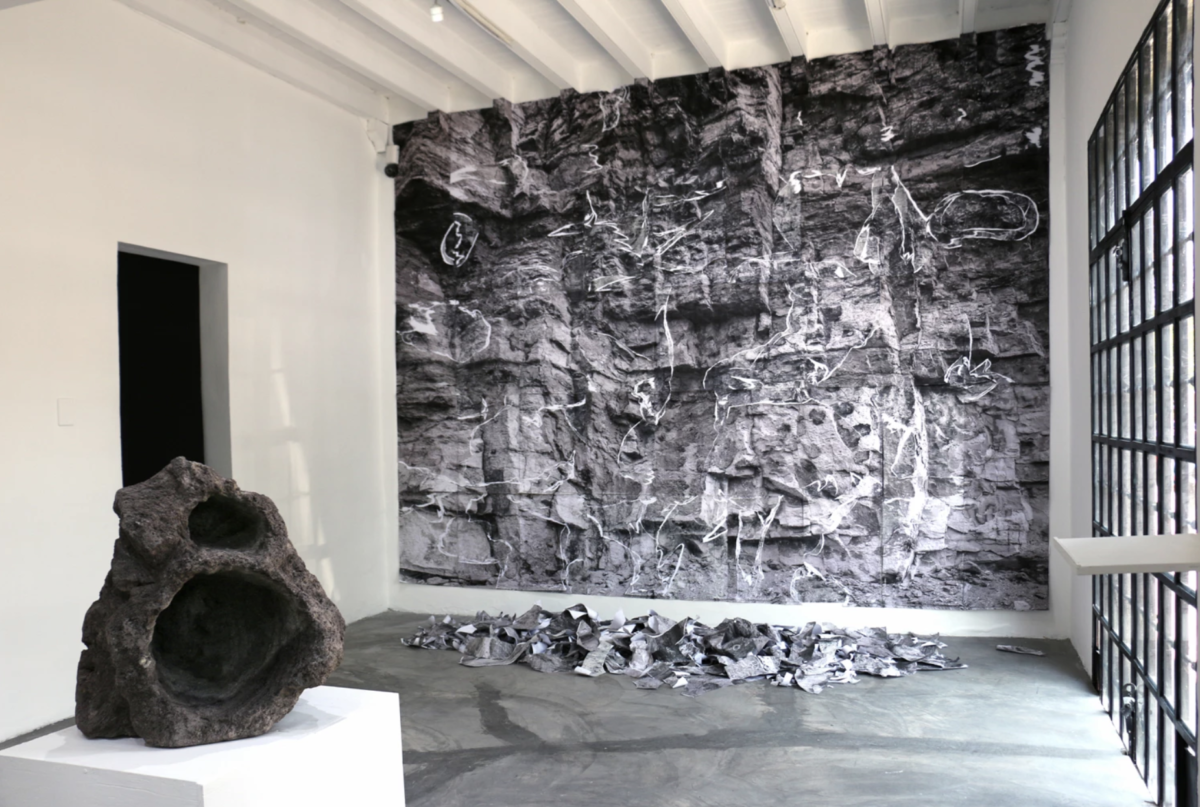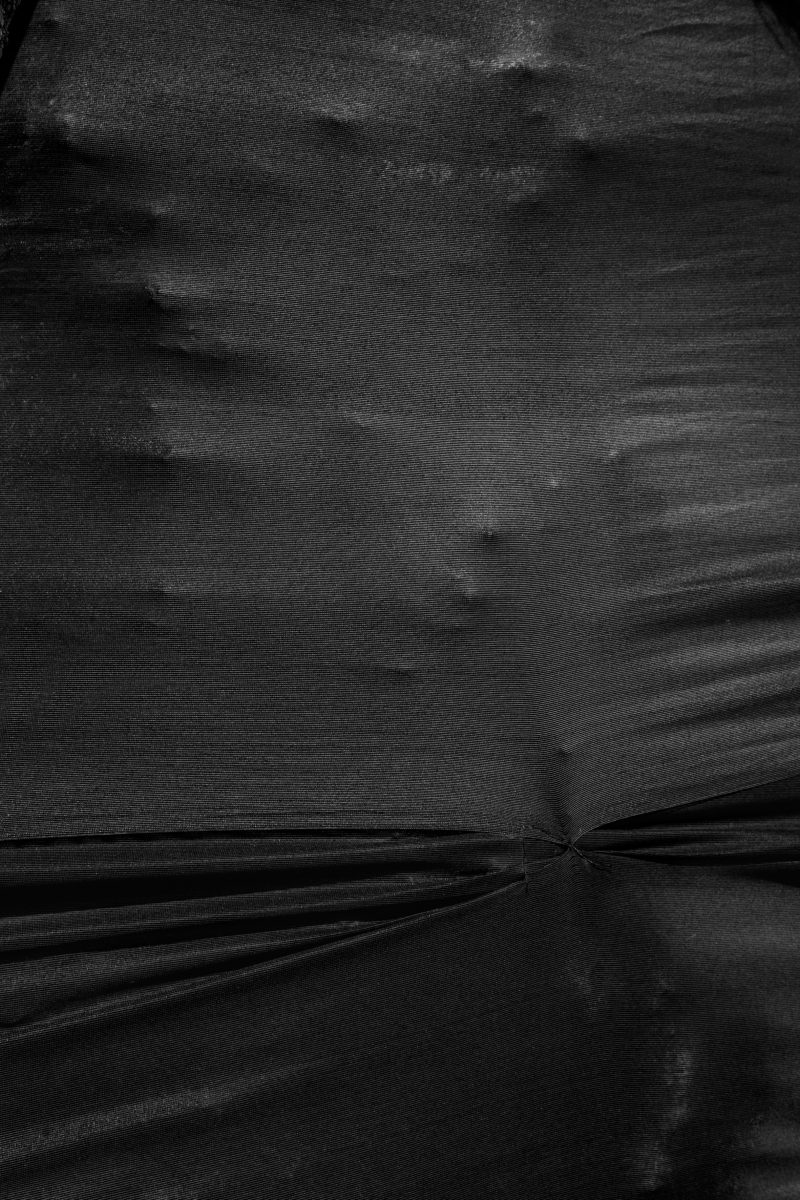 Camila Rodrigo works with photography, sculpture and installation to reflect on the effects of erosion and wear, focusing on the idea of progress as a (de)construction, a contrast between past and future. Her images examine the passage of time, the transformation of the natural space parallel to the reorganization of society.
●  Finalist in the 2010 Lacoste Elysée Prize
●  Exhibited at the National Museum of Lima, Peru; the Museum Rosphoto in St. Petersburg, 
Russia; the Musée de L'Elysée in Lausanne, Switzerland; and the Palais de l'Árchevéché in Arles, 
France
●  Part of several private collections such as Juan Mulder (Lima, Peru), Eduardo Hoeschield (Lima, 
Peru), Jorge Villacorta (Lima, Peru), Fola (Buenos Aires, Argentina)
●  Published in: 77 Artistas Peruanos Contemporáneos by Mario Testino, YOUTH by: Prestel 
(Random House), Re Generation: tomorrow photographers today (Aperture foundation), and E l Placer es más importante que la Victoria (Tasneem Gallery), among others.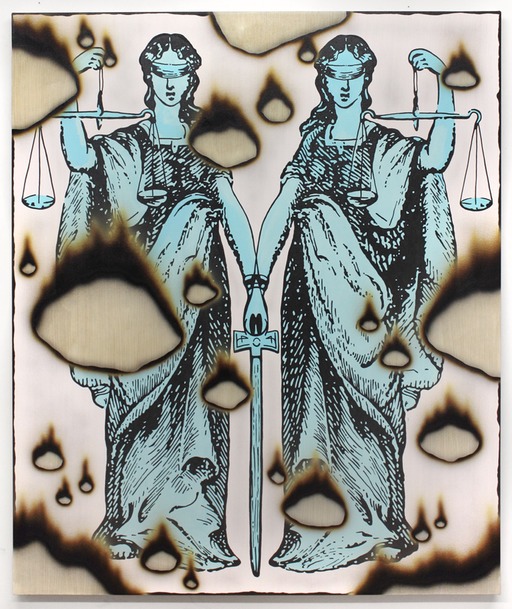 Josh Reames' paintings use contemporary tools available on the Internet to create surreal patchworks of contemporary signs and symbols that portray the flattening of artistic hierarchies in our postmodern world. Reames employs computer drawing applications and Google images to create assemblages of "modern hieroglyphs." His work considers abstraction and painting in relation to the Internet and is informed by the strange, new space where a majority of viewership takes place: online through blogs and websites. His conceptual framework functions as a kind of filtration device for cultural byproducts and its attending relativism, flattening signs, text and symbols, cultural objects and icons to the same-level composition, thereby removing their hierarchy.
●  Represented by industry leading galleries.
●  Named one of the 30 Emerging Artists During Frieze Week by Artsy
●  Juror's pick in the 2011 New American Paintings, Midwest Edition #95
●  Was artist-in-residence at Ox Bow (funded by Joan Mitchell Foundation)
●  Exhibited at the Museo Di Capodimonte in Naples, Italy; Urban Institute of Contemporary Art in 
Michigan; Luis de Jesus Gallery in Los Angeles, The Hole in New York, and Guerrero Gallery in 
San Francisco, among others.
●  Published in Artcritical, Artnews, Artsy, Hyperallergic, New American Paintings, Chicago Tribune, 
Chicago Art Review, among others.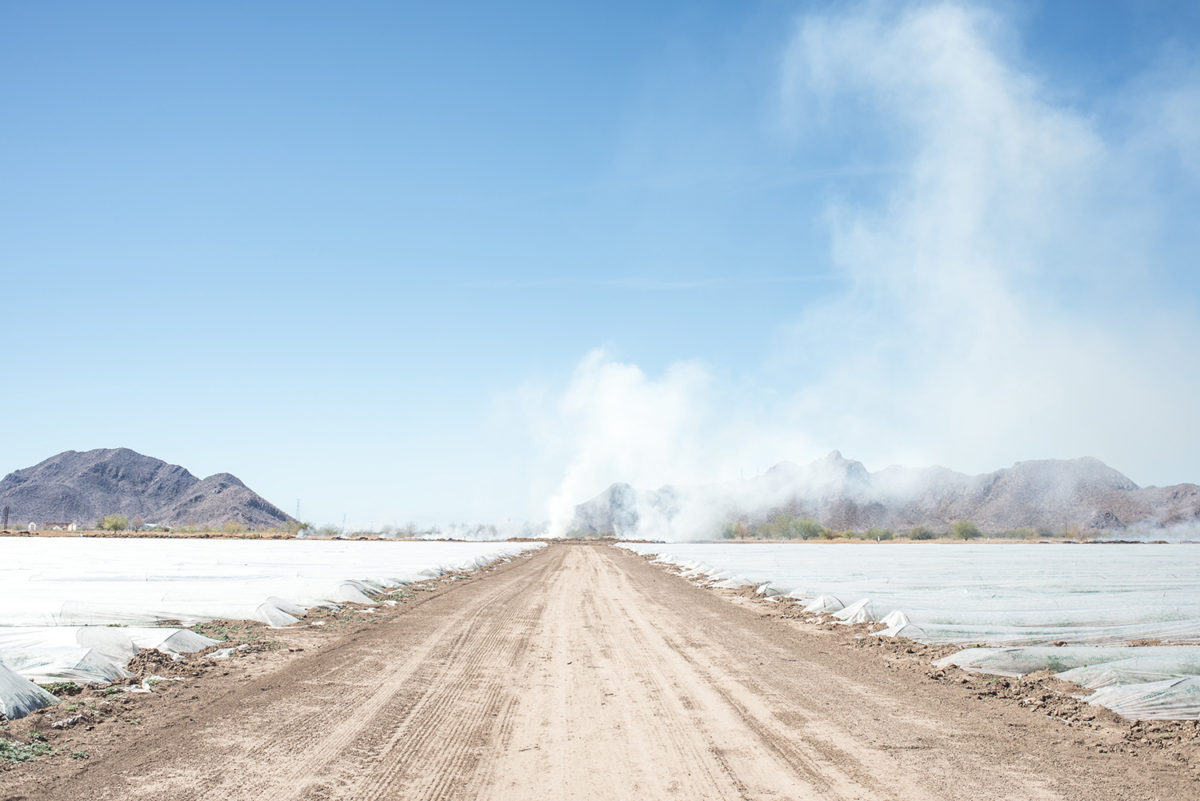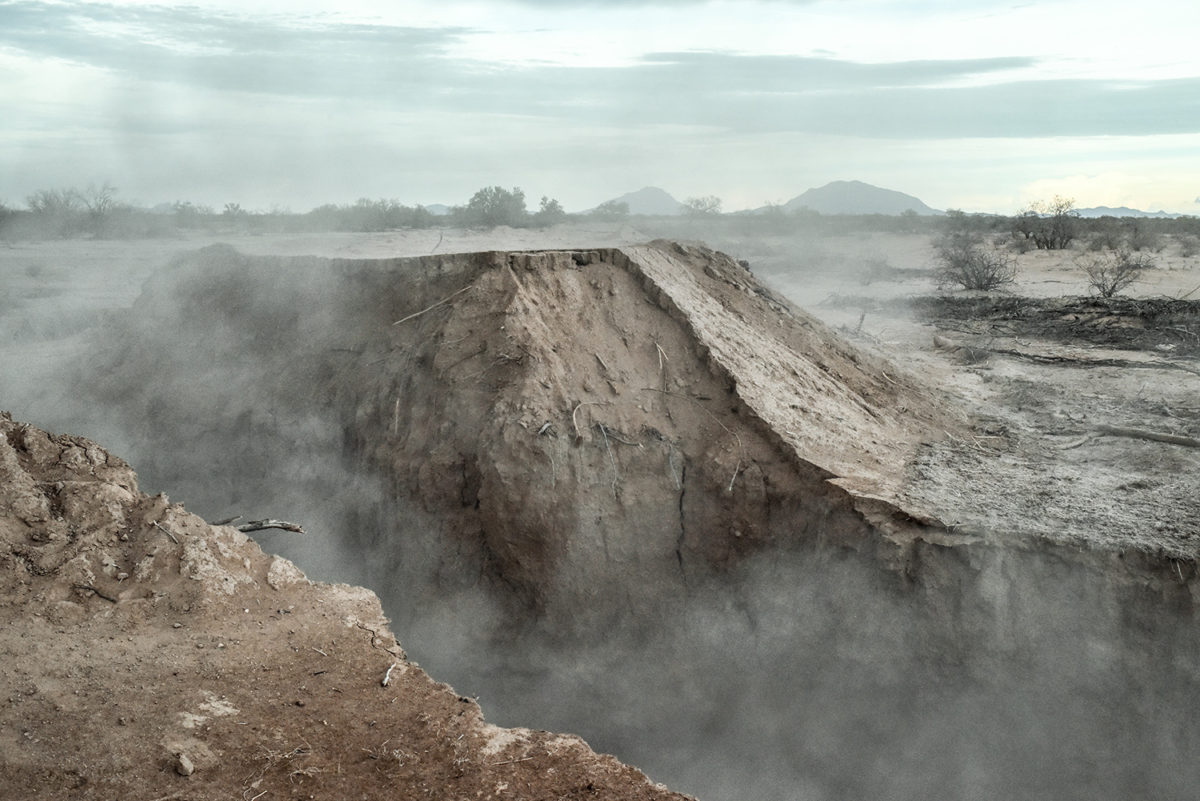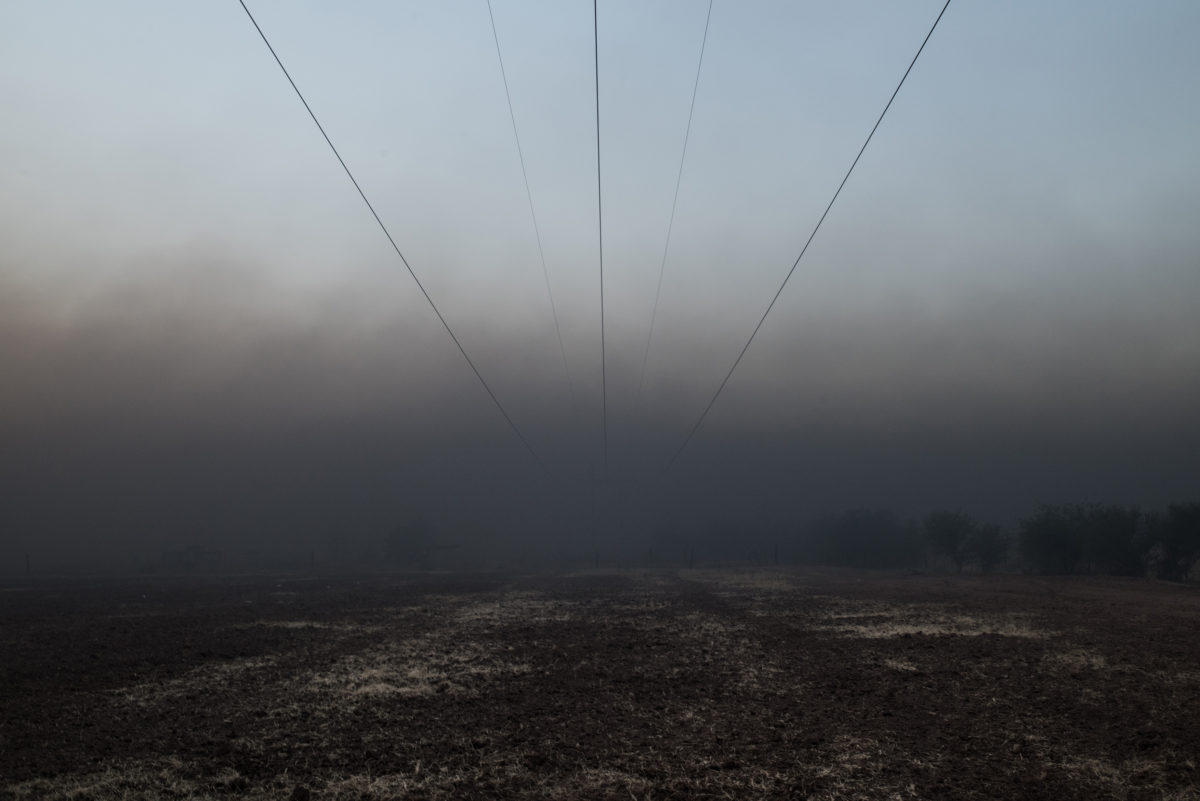 Juan Carlos Coppel 
The burning of tires is a practice carried out by farmers to raise the temperature of the fields and avoid the crops to frost during the winter preserving months of work, one of the main economic activities of the state. This procedure poses an ethical and environmental problem related to the ecological devastation of the agricultural field, even in the context of a rationalized production. The images, taken in a field to the north of Sonora, play ironically with the nineteenth-century painting by pondering, on a romantic mood, a concern of our time.
●  Took specialized courses in photography with Jay Dickman (Pulitzer Award winner) at the National Geographic, in Paris with Manuel Abellán and at the International Center of Photography in New York.
●  Won the Acquisition Prize in Fotoseptiembre and the Acquisition Prize in the XV Bienal de Artes Visuales del Noroeste.
●  Exhibited in the National Center for the Arts CENART (MX), Sonora Museum of Art MUSAS (MX), the Santa Barbara Museum of Art (USA), among others.
●  He was invited to the 4th edition of Salón Acme (MX), the XVII Biennial of Photography in Centro de La Imagen (MX), the VII Biennial of Visual Arts MIRADAS in Tijuana (MX), Guatephoto (GT) and Foto España (SPA).
●  He was member of the 2016-2017 Young Creators Program of the National Fund for Culture and Arts FONCA and the Contemporary Photography Program in North Mexico.
●  He is part of the private collections of the Santa Barbara Museum of Art in California and the Sonora Museum of Art in Mexico.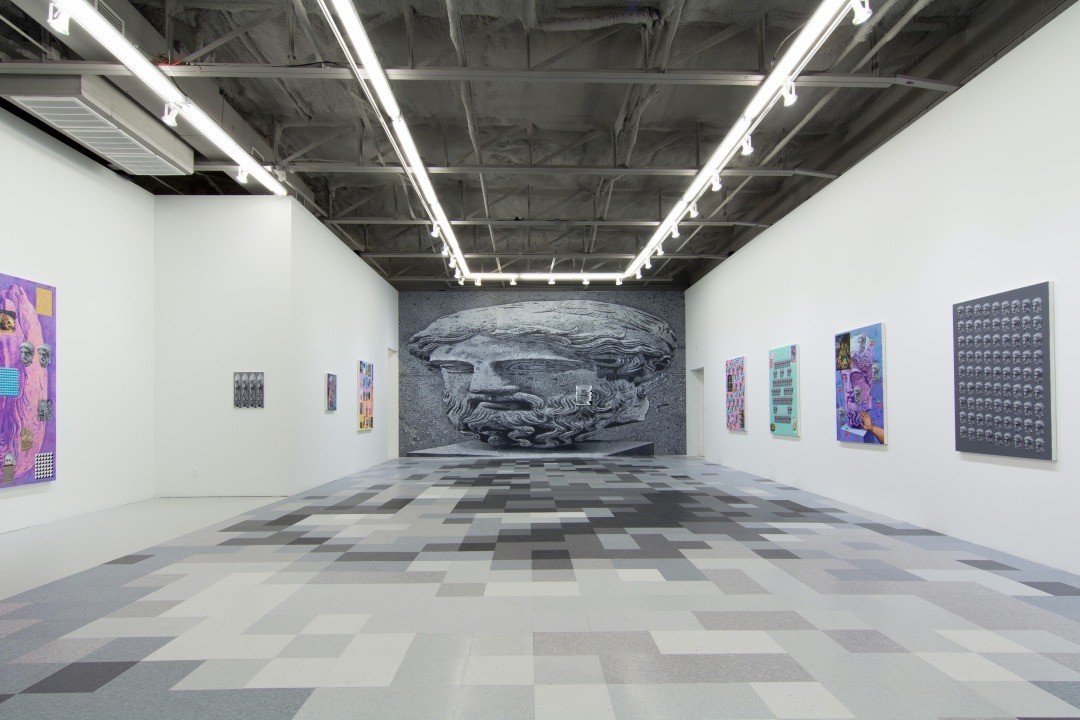 Mathew Zefeldt – His work uses representational imagery as an element within a larger composition. It's less about what the repeated image represents necessarily, but rather the interplay and relationships of the parts to the whole, and each other— reflecting the pluralist landscape we find ourselves in today. Zefeldt uses images from our life and culture, to reproduce them in an almost lifeless, systematic way. His interest in the aesthetics of digital collage is addressing the multiple visual languages and bringing them together in one plane, creating an overlay of styles and gestures that echo the fragmented, heterogeneous nature of contemporary reality.
●  One of two national recipients of the Dedalus MFA Fellowship in 2011
●  Exhibited at the Santa Monica Museum of Art, the Contemporary Art Museum of St. Louis, the 
Minneapolis Institute of Arte, the Minnesota Museum of American Art, the Marin Museum of 
Contemporary Art, Circuit 12, Joshua Liner Gallery, and Lisa Cooley among others.
●  Published in LA Times, Art Ltd., New American Paintings, and Art Fuse, among others.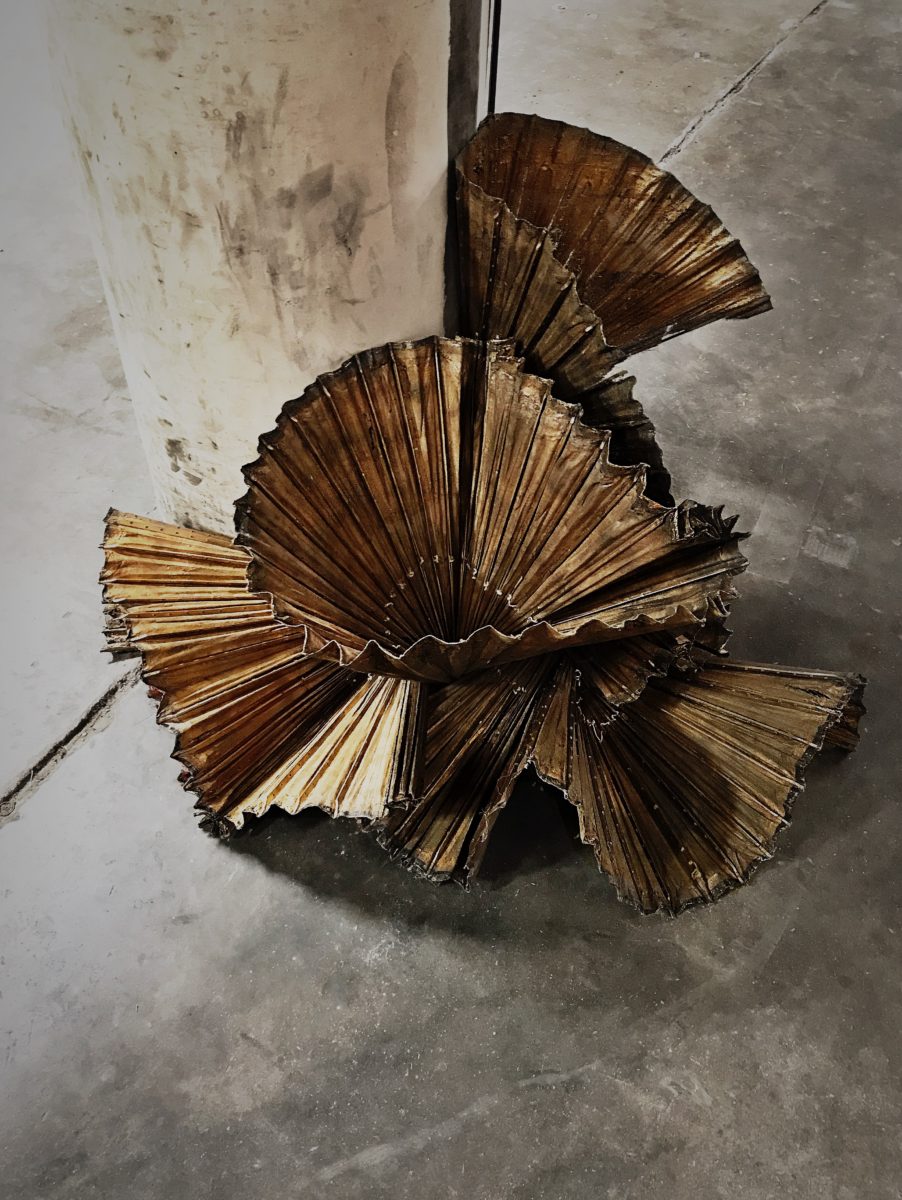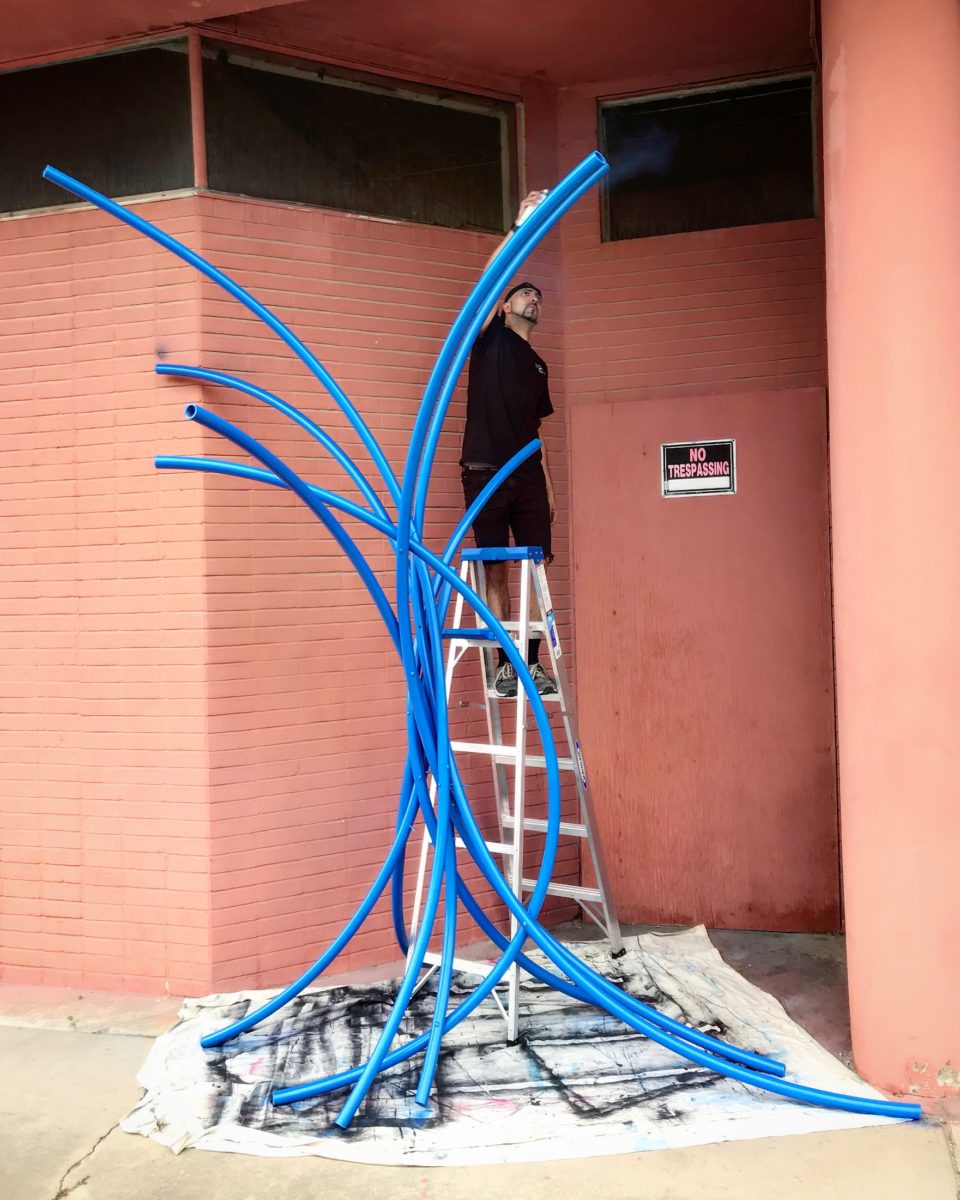 Rene Garza is a New York based Artist that is in residency in Houston, TX where he was raised. Garza has spent over 15 years as a fashion and celebrity stylist traveling the world in a business ruled by visceral aesthetics. Using this time to create a body of work that reflects his long standing love of conceptual art. As an artist in many mediums, Garza notes his inspirations usually comes from travel, minimalism, geometry, dark gothic and romanticism. Garza currently has a public art installation in Houston, Texas called "A Moment" that covers an entire building's facade and is meant to inspire calmness in our busy lives. "A Moment" follows up the exhibition of a drawing of graphite on paper at The Metropolitan Museum of Art.
ABOUT Celaya Brother Gallery – IG @celayabrothers
Celaya Brothers Gallery (CBG) is a unique space that challenges the creative limits of the participating artists. A contemporary art gallery with a proactive offer that invites international artists to develop unique concepts and defy the parameters of their time.
ABOUT INEZ SUEN  –  IG @inezsuenart
INEZ SUEN is a multi-service international creative company for a changing art market. INEZ SUEN offers a wide range of services such as strategic planning, advising and consulting, and art exhibition production.
ABOUT TX Contemporary
Texas Contemporary, Houston's leading contemporary and modern art fair, brings top galleries to the area's discerning collector base. Now going into its seventh edition, Texas Contemporary 2018 will feature 65 exhibitors and an innovative program of special projects and public installations.