WEB EXCLUSIVE – CORDELL BROADUS AND THE NEW GENERATION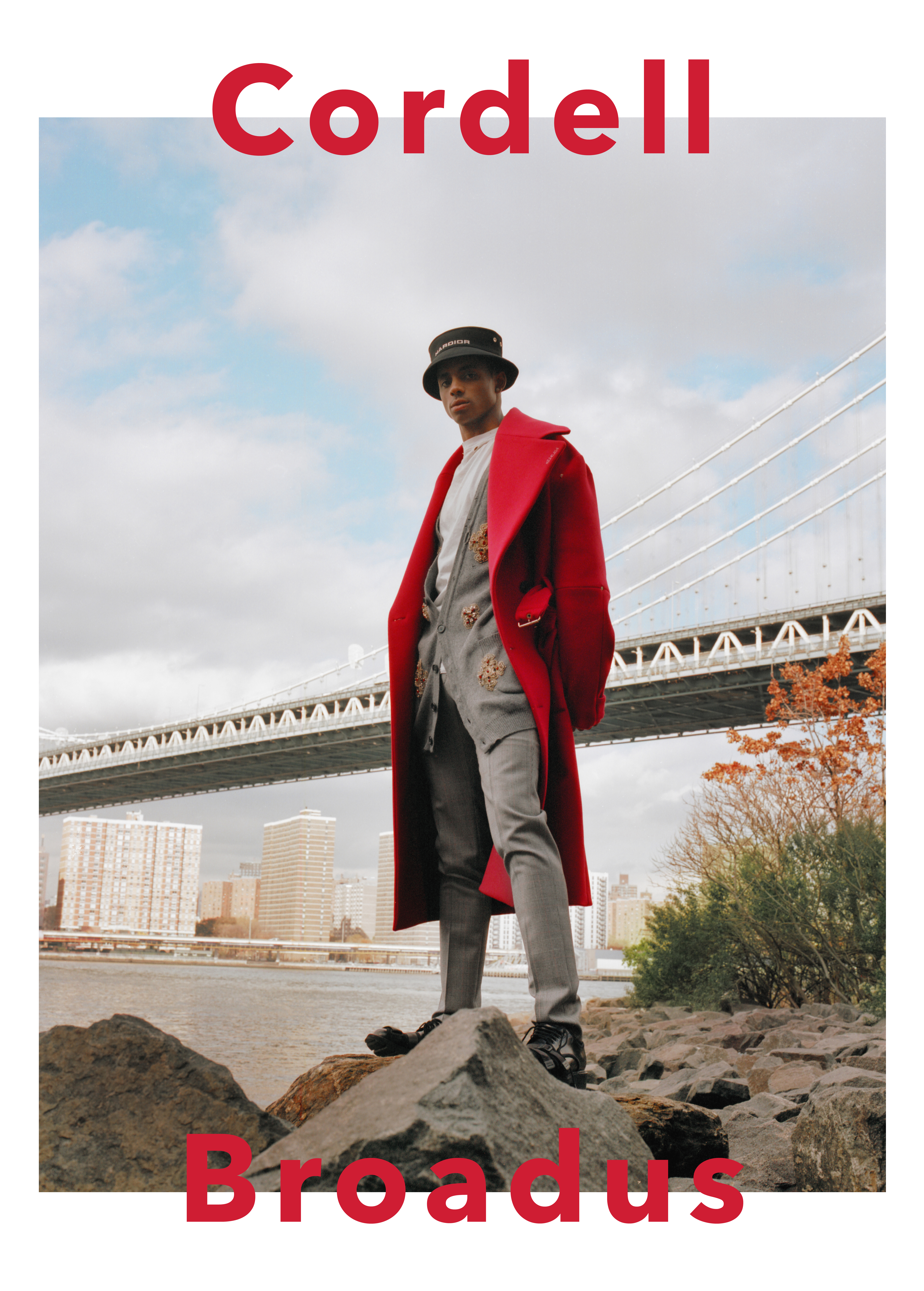 Photography by Eric White | Styling by Donte McGuine |Model Cordell Broadus | Production by Sahtia Rivers at the Jeffries Group | Grooming by Marcelo Gutierrez
Coat by ICOSAE at ODD92, Sweater and Shirt by Faith Connexion, Pants by Calvin Klein, Shoes and hat by Dior Homme
Cordell Broadus, son of Hip-Hop legend Snoop Dogg and a former football star, has made his entrance onto the global fashion stage. Collaborating with Joyrich, walking the Philipp Plein show, and being tapped to star in the MCM campaign – Cordell Broadus is a name on the rise. Blessed with dashingly good looks and a charming smile, not to mention star-studded genetics, it is no wonder that he has taken the fashion sphere by storm. Cordell Broadus took us on a trip through Brooklyn while donning some of the men's wear season's best. Take a step into the world of Cordell Broadus in this Iris Covet Book exclusive.
How does your experience in the fashion world differ from what your life was like as an athlete?
Everything is different – it's different in every way… In football it's all about the team, traveling, and a group mindset. Fashion is more individual and it's about expressing yourself.
What has been the most exciting development in the fashion world? (ex. Diversity, gender fluidity, etc.)
ME! I'm an exciting development in the fashion world [laughs]. I really feel like I am because I was only considered a football player, people associated me with the football or the music industry. Now, my identity has changed and the way people see me has changed. I've lost over 25 pounds and dyed my hair red! That's development.
How would you describe your personal style?
Funky. I like outfits that remind me of different eras. I love the '70s and the '80s. The collection I've created with Joyrich is very loud and colorful, like the '80s.
Who are your biggest sartorial influences?
James Brown. Self-explanatory.
You've recently been chosen to star in MCM's campaign, how did you feel when you were chosen and what does the MCM brand mean to you?
It was kind of crazy when I heard they wanted me for the campaign. The campaign images are so cold – that shit was fire. Growing up, MCM was big in LA. Now I'm working with them in my new career path, so it's deeper than just a picture.
Tell us about your runway experience with Philipp Plein.
Man, that shit was so lit! I walk out on the runway and Future is performing, all my homies are in the crowd making noise. I felt like a rockstar. Then when I turn around my grandfather, Poppa Snoop, is walking out. It was a grandfather-grandson moment that I'll never forget. I really want to thank Philipp Plein for making all that possible and for having la familia involved.
Who is your dream collaboration and why?
Willow Smith. I love that she shows how vulnerable she is through her work.
Which do you prefer, New York or LA? Why?
Why choose?
Where do you see yourself ten years from now?
I've always been fascinated with real estate and the life of Conrad Hilton. I'd love to own a hotel. Cordell Broadus: real estate mogul, ya dig?
What problems do you see in the fashion industry and how do you think the "New Generation", a tribe you dubbed on Twitter, can help address these issues?
I'm a positive person, I try not to see negativity, but the fashion industry can improve on it's diversity on every level; I mean representing different genders, sexual orientation, race… everything. Inclusivity is everything to me. I'm all about the New Generation and giving young people a voice and a creative platform. I remember my first day of 5th grade at a new school… I didn't know who to sit with at lunch. I had no friends. I didn't know anybody, so I just followed these two kids the whole way so it didn't look like I was by myself! [Laughs]. Every time they'd turn to look back at me – I'd feel so awkward! [Laughs] I don't ever want anybody to feel like that. Everyone needs a seat at the table. I feel like that's what the New Generation is going to bring to all platforms, not just to fashion.
When designing for Joyrich, where do you look for inspiration? What inspires you now?
I look for people who shaped the culture. My dad truly influenced hip-hop and I wanted to start with something inspired by hip-hop culture first. I'm excited for the Joyrich collab that will drop in January.
What are your thoughts about the recent outcry for equality and addressing abuse allegations both in Hollywood and in fashion?
I think #TimesUp. I'm inspired by and proud of the women and individuals who speak out in every industry, not just ones in the spotlight. I really want to support them and all women. I'm all about empowerment. Let's make this a revolution.
Who is your biggest hero?
Muhammed Ali. I related to his decision to not go to the Vietnam War. He threw out all of his titles because overall none of that stuff meant anything to him. People thought I was crazy for quitting football my freshmen year, even though I had so much potential and probably would end up making it to the NFL. I thought it was more important to follow my heart and what I believe in. Muhammed Ali did the same – he shaped our culture and broke boundaries. He's my hero. He was at my last high school football game, he watched me score two touchdowns in the National Championship, that's all I needed. Now we're finna walk these runways, take these pictures, and shoot these movies. Ya dig?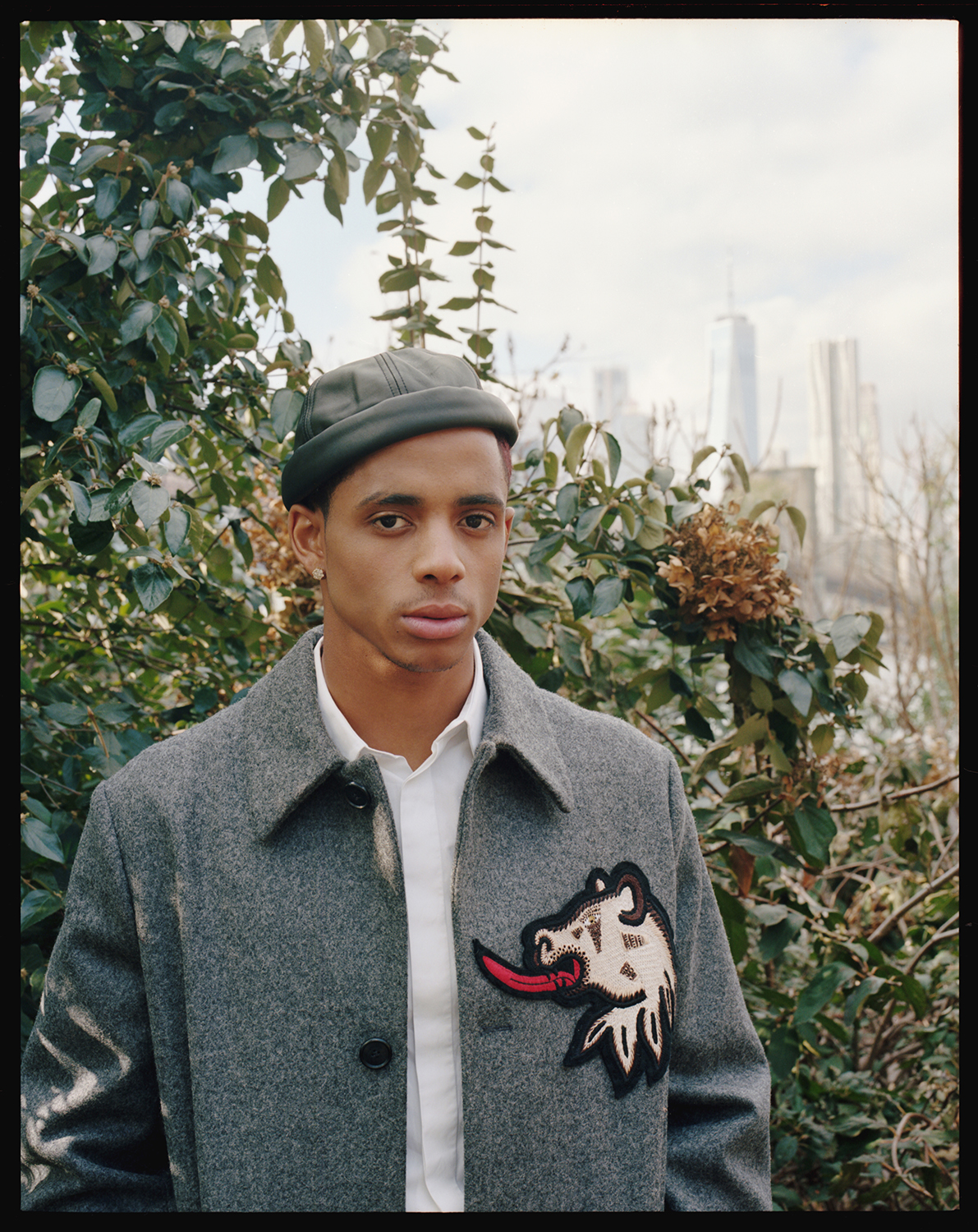 Coat by WalterVan Beirendonck, Hat by Beton Cire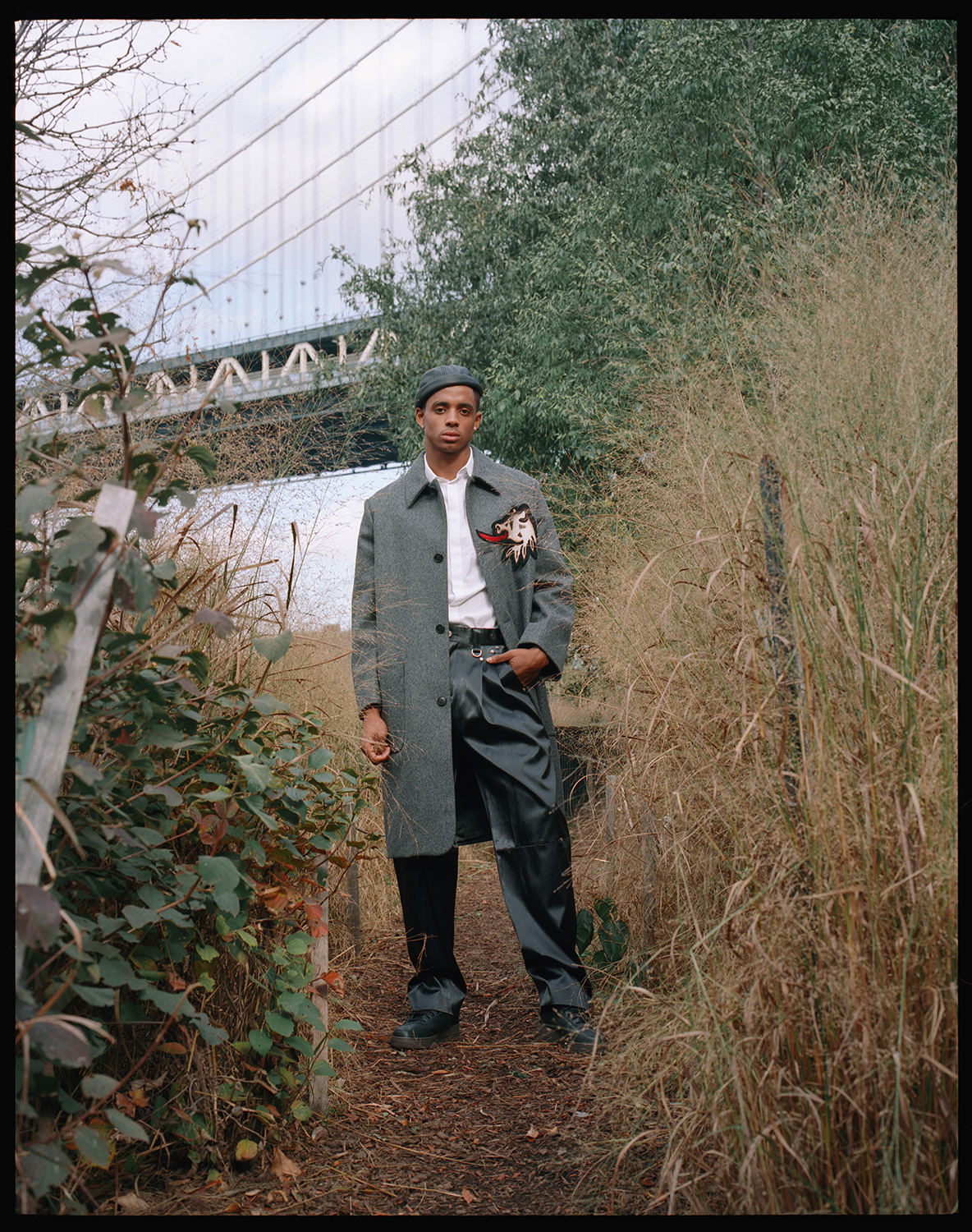 Coat by WalterVan Beirendonck, Pants by ICOSAE at ODD92, Shoes Nike x Off White, Hat by Beton Cire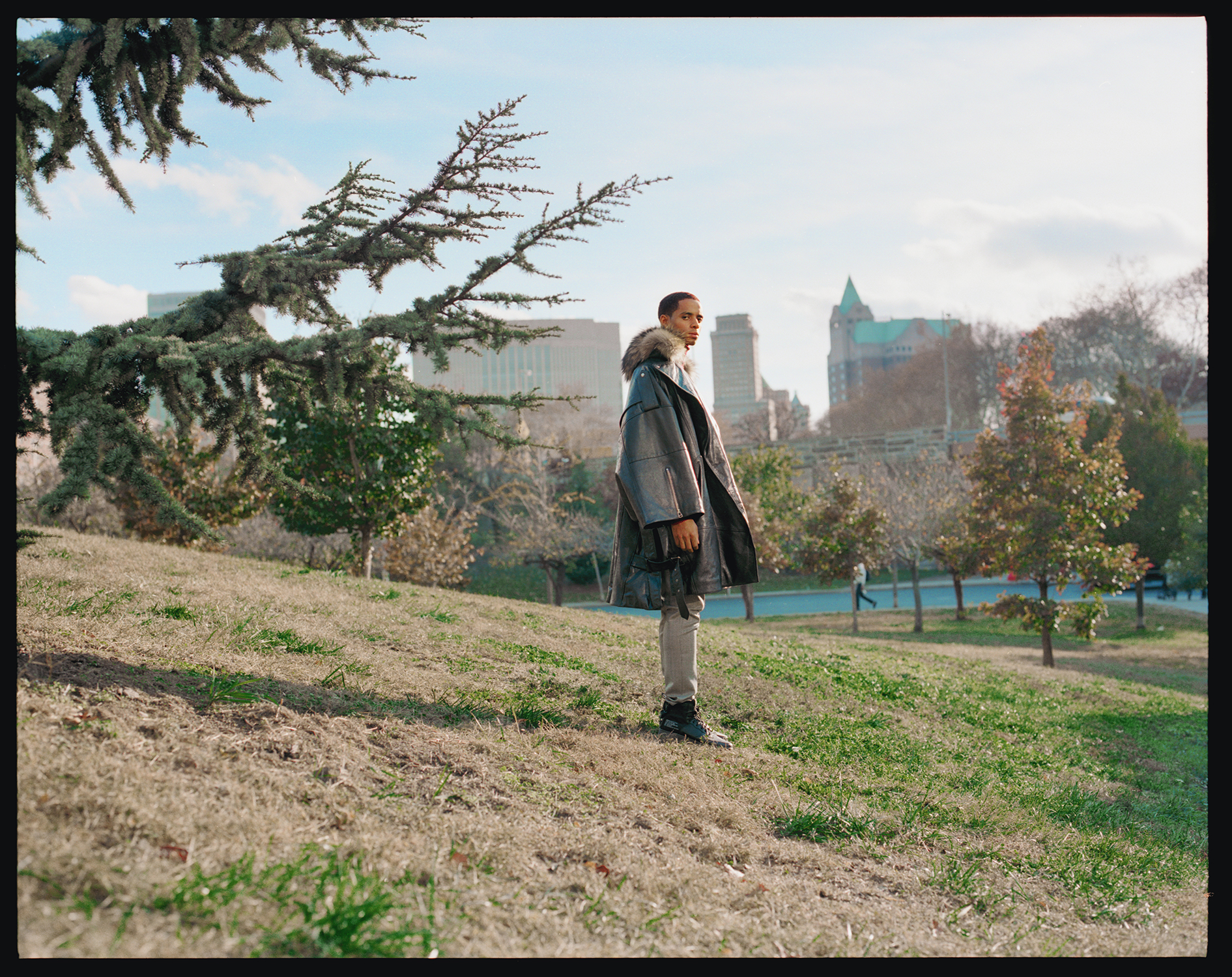 Coat by Faith Connexion, Pants by Calvin Klein, Shoes by Nike x Off White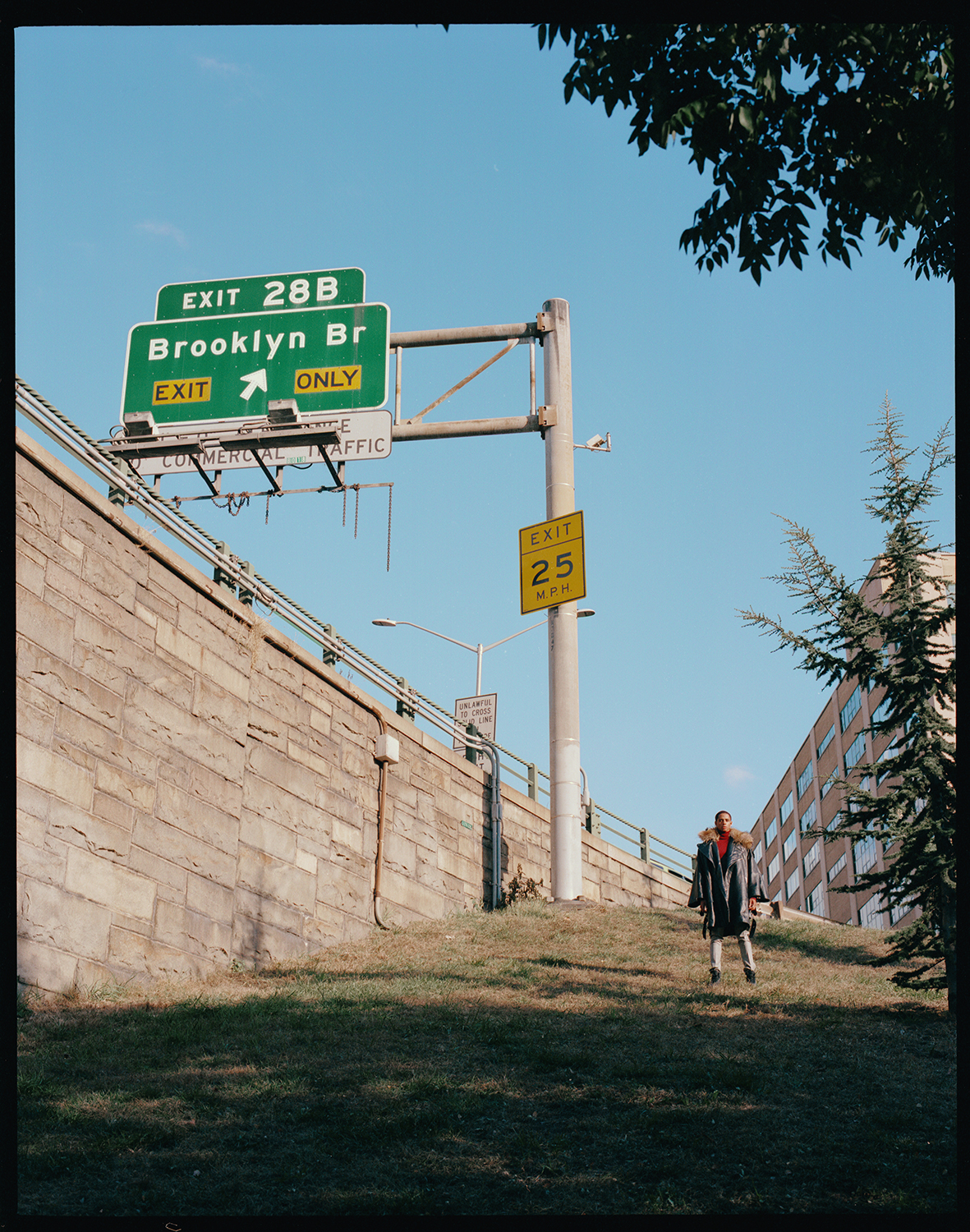 Coat by Faith Connexion, Pants by Calvin Klein, Shoes by Nike x Off White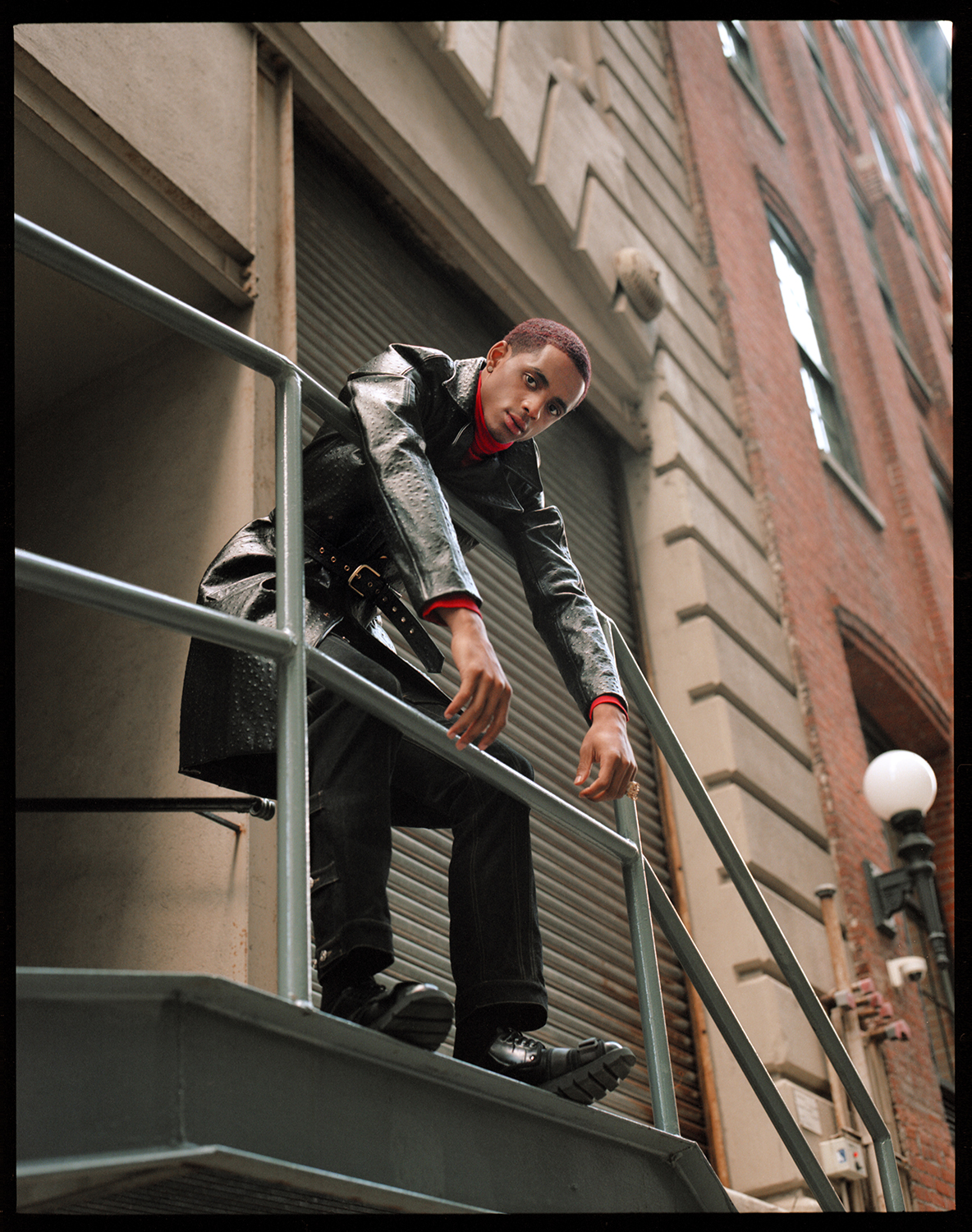 Jacket and Pants by Linder, Shirt by Calvin Klein, Shoes by Dior Homme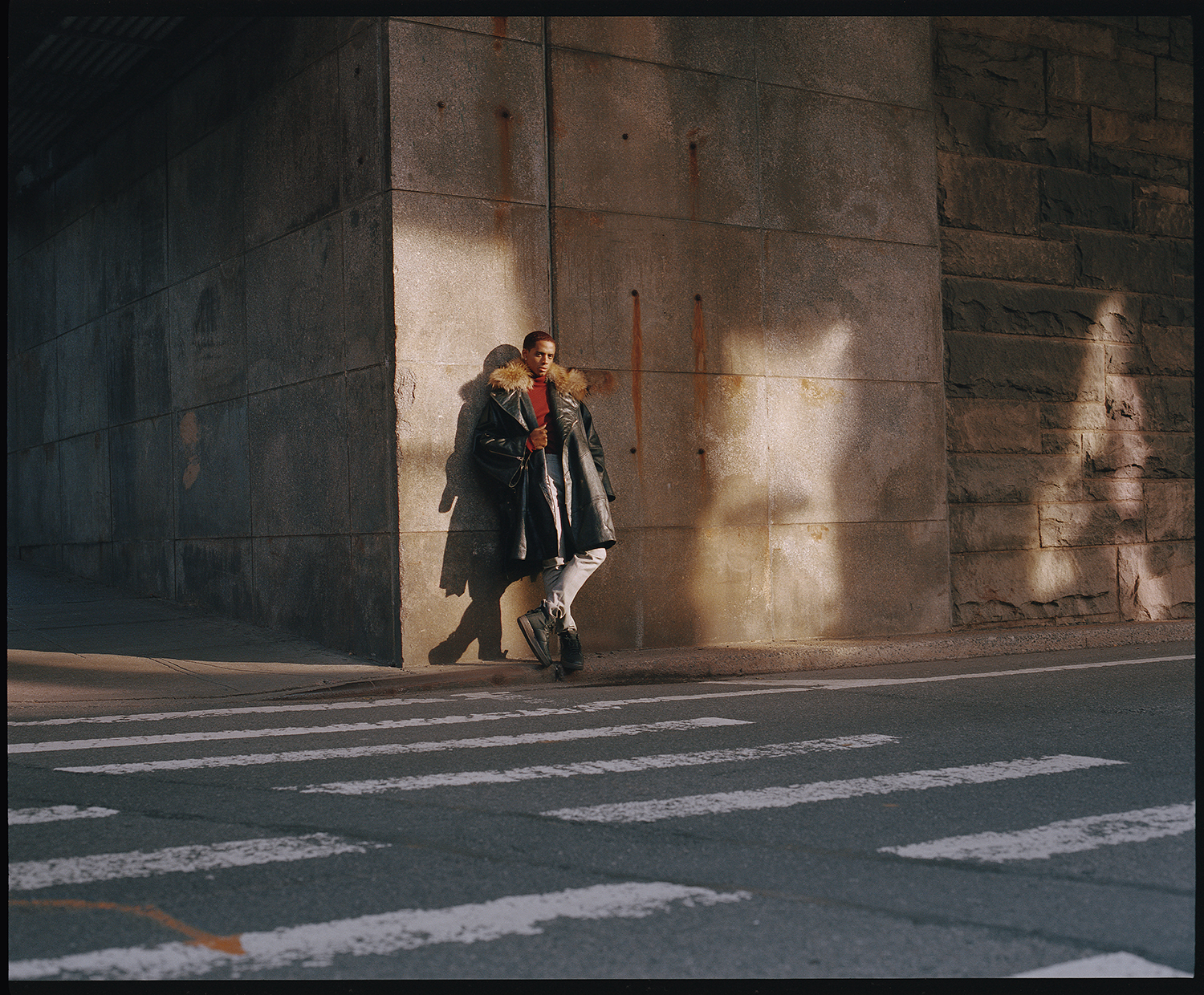 Coat by Faith Connexion, Pants by Calvin Klein, Shoes by Nike x Off White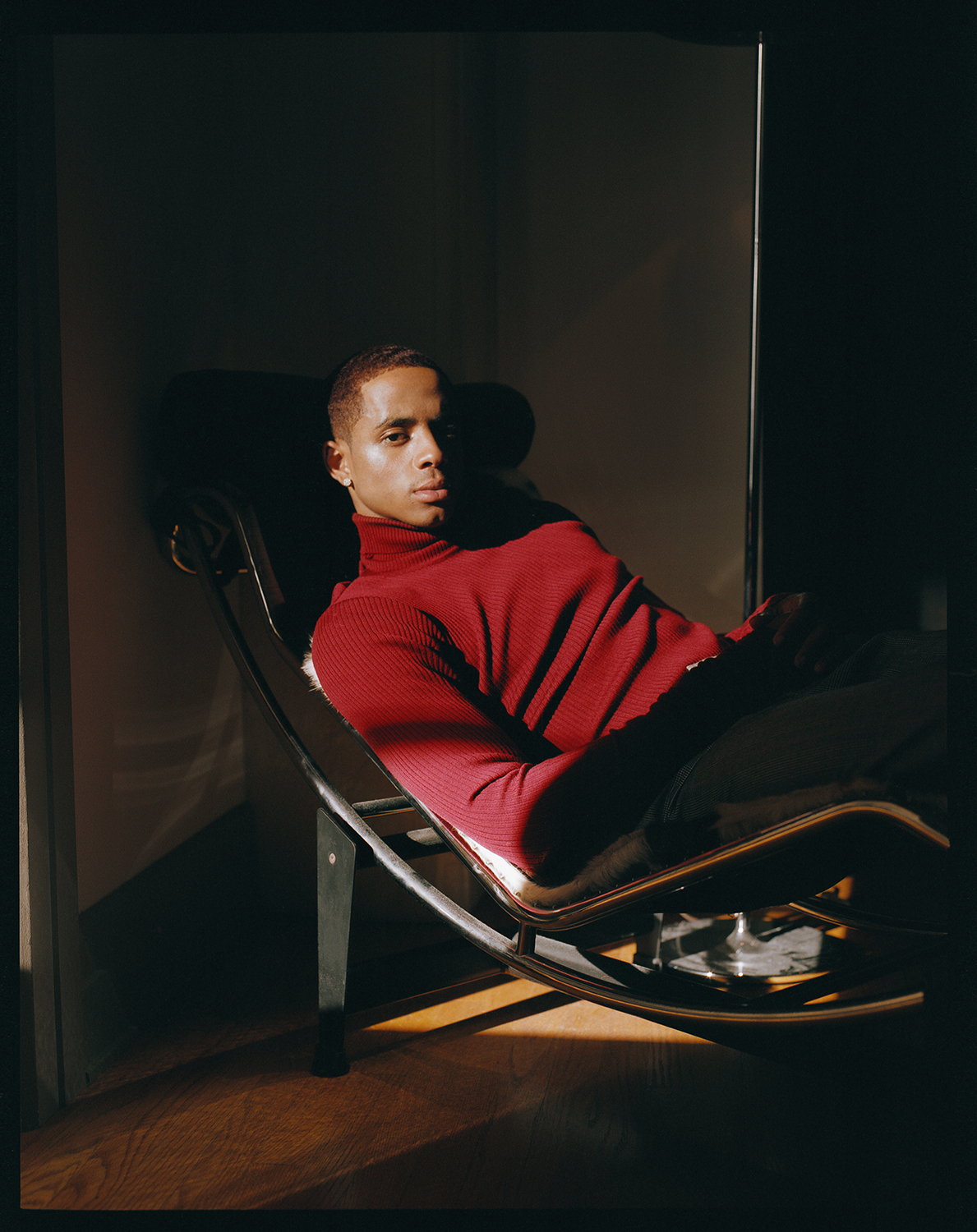 Top by Y/Project at ODDBK92
Special thanks to Patrick Meijer and Kendall Werts @ The Jeffries Group